POWAY, Calif. — This Sunday, thirteen DJ's will team up at the Casbah for a benefit concert to raise money for a Mira Mesa father.
In this Zevely Zone, we share Lakan Morales' story of survival after a tragic day at the beach. It happened last summer on July 2. One wave at the beach changed Lakan's life forever." "It's hard being a quadriplegic," said the 51-year-old from his wheelchair.
Lakan is a San Diego native who loves to body board. "It was just super fun. It's relaxing," said Lakan.
But last July he caught a wave and took a terrible wipe out.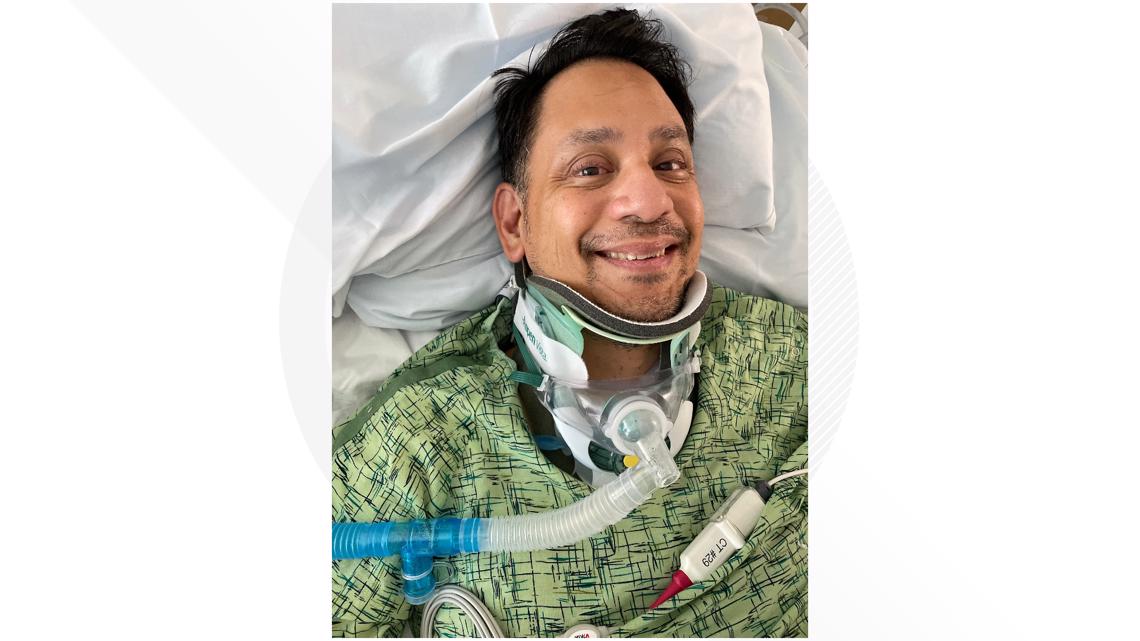 "I was underwater, and I was just staring at my arm and my hand just like this and I couldn't move it," said Lakan. He lost consciousness and was face down. not breathing for several minutes.
Doctors say it's a miracle he is alive. "Yeah, to be alive and not have brain damage," said Lakan who is married with two sons.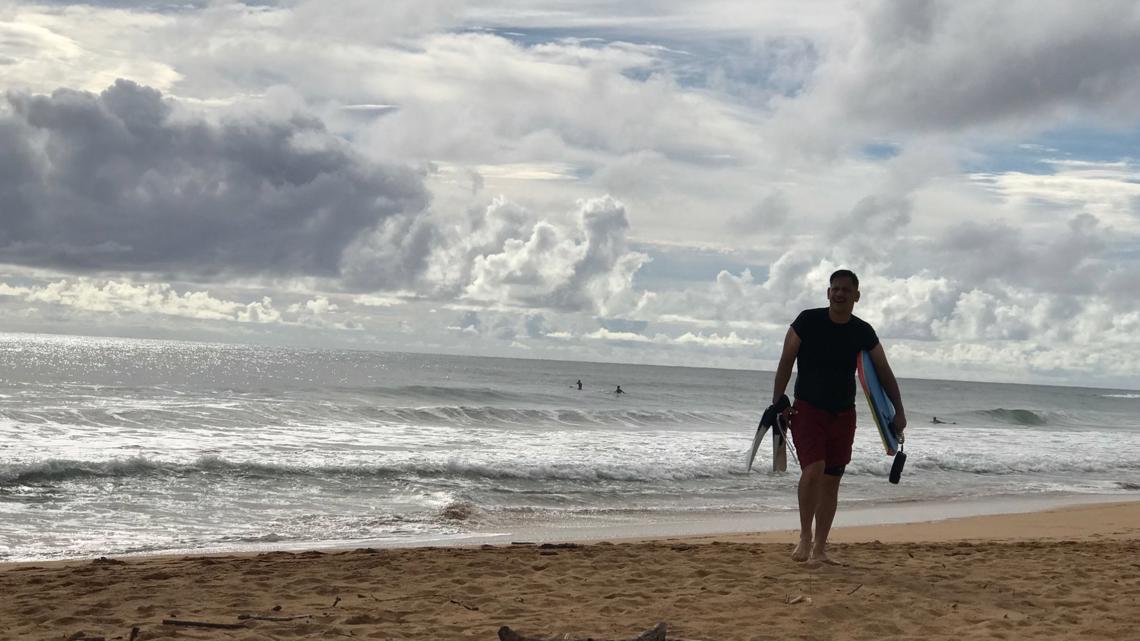 A stranger and lifeguards rescued Lakan, who woke up in the hospital to a new reality. "I am lucky to even be here right now," said Lakan.
He can't feel anything from his chest down. His arms move only because he can rotate his shoulders. "I can't move my hands or wrists," said Lakan. Which means he can't pick things up, write, or eat with his hands. "No not right now," said Lakan.
Lakan's family has to lift him in and out of bed and his friends are providing a lift too with a benefit concert at the Casbah this Sunday, January 29.
"That's awesome, I am grateful I have friends that are like coming out and helping out," said Lakan. He works in robotics but in his younger years he was a DJ.
"L Dula is my nom de plume you could say or my DJ name," said Lakan. The former DJ owns five thousand records and not being able to flip through his collection is one of the worst setbacks. "Everything I love to do I can't do right now," said Lakan.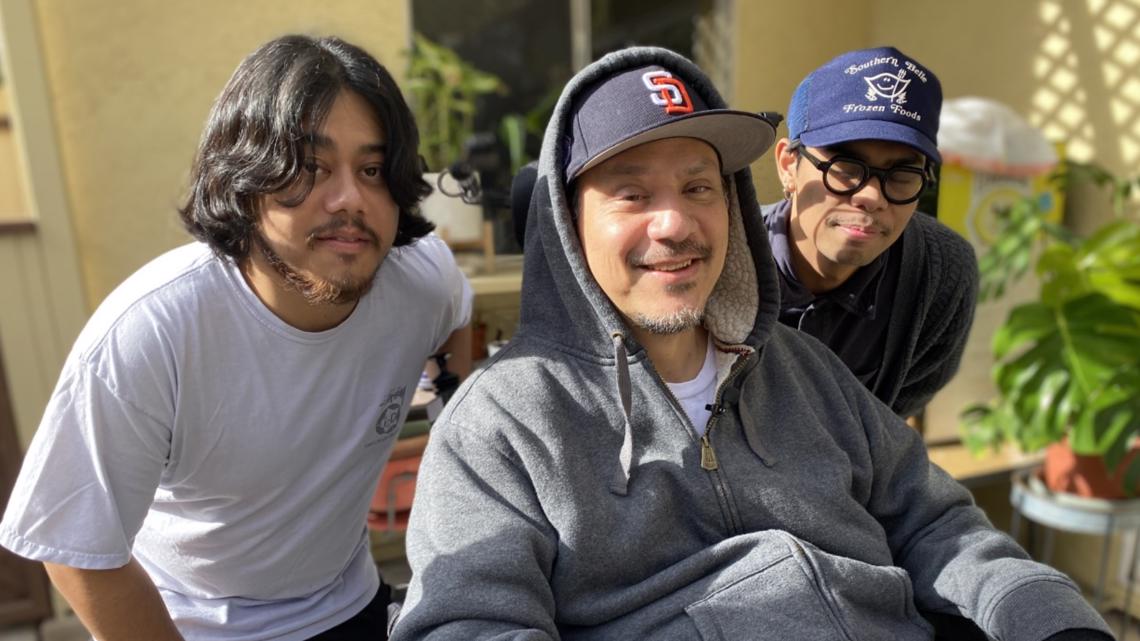 During our visit, Lakan's sons Jordan (26) and Nate (22) were looking after him. "He feels bad mainly not for himself but more so for the rest of us and the things we have to go through in order to support him and provide care for him," said Nate.
Lakan's accident happened on the Fourth of July weekend; at a time meant to celebrate independence Lakan lost his, but he's not giving up.
"I have hope, I mean you can't go through this without a little bit of hope," said Lakan.
Lakan was told when they found him floating, he was surrounded by dolphins. "You never know Flipper," laughed Lakan. "Sorry I had a flashback from the TV show."
If dolphins can help rescue him, who knows, maybe he will walk again. "Exactly," said Lakan who hasn't lost hope or his sense of humor.

The Love For "L Dula" Benefit Show will take place on Sunday, January 29 from 6 pm-1 am. The music starts at 7pm, at The Casbah located at 2501 Kettner Blvd., San Diego. The event is 21+ only and $30.00 in advance/door with all proceeds benefiting Lakan "L Dula" Morales and the Morales family. The 13-strong all-star DJ line includes Peanut Butter Wolf (Stones Throw Records), Jake One (Tuxedo), Jeremy Sole (KCRW), Thes One (People Under The Stairs), Supreme La Rock (True Player For Real), DJ Day (Red Bull Music Academy), Danny Holloway (Ximeno Records), Dave Haffner (Friends Of Sound), Double Peas (Hot Peas & Butta), Elsewhere Sonido, kidragon, Philly Phil (Fam Royal), and Steven Flex (Fam Royal). In tribute to their friend "L Dula" DJs will be spinning all vinyl selections spanning Rare Groove, Deep Funk, Boogie, Latin, Brazilian, Hip-Hop, and more.
Tickets are $30 and available at www.casbahmusic.com or at the door the night of the event. Throughout the night there will also be a silent auction with rare records donated by record stores and dealers around the country, art donated by Brave Uno, Hasler, Pursue, Brisk, Ronie, Shark, and Zane, & skateboard decks curated by Willy's Workshop and donated by a variety of skateboarders and skate companies. There will also be cassettes and t-shirts, exclusive to the event, for sale.
Check out more Zevely Zone content below: