PALM DESERT, Calif. — Cirque du Soleil's show Corteo returns to San Diego for the first time since 2008.
In this Zevely Zone, I went to Palm Desert where the show played last week for an exclusive backstage look at what's heading our way.
Corteo, the most enchanting arena production from Cirque du Soleil is back in North America and heading to San Diego, set to charm audiences.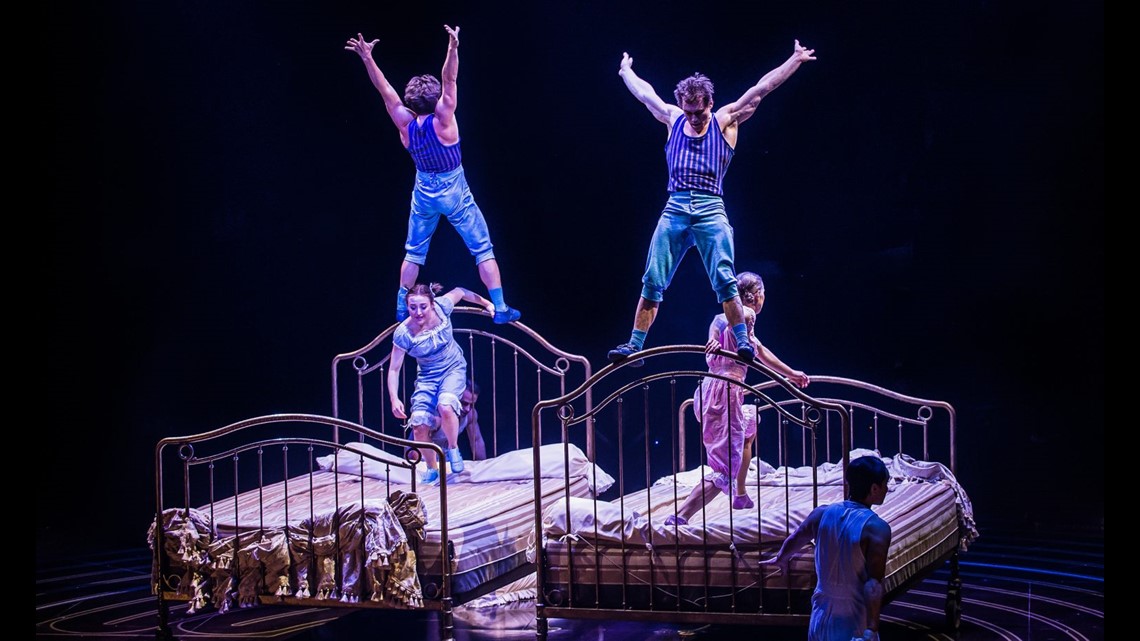 If you've ever wanted to lose yourself in a world of imagination, Cirque du Soleil's Corteo feels like a two-hour daydream. "You have to be at the top of your game that's for sure," said performer Betsy Allison.
As a child, Betsy never dreamed she'd be allowed to jump on a bed for a living. She told us about her connection to San Diego. " I was born there. I lived there for a few years," said Betsy. She has family and friends coming to see the San Diego show on what will be her birthday. "Hi mom, hi dad, good to see you!" said Betsy.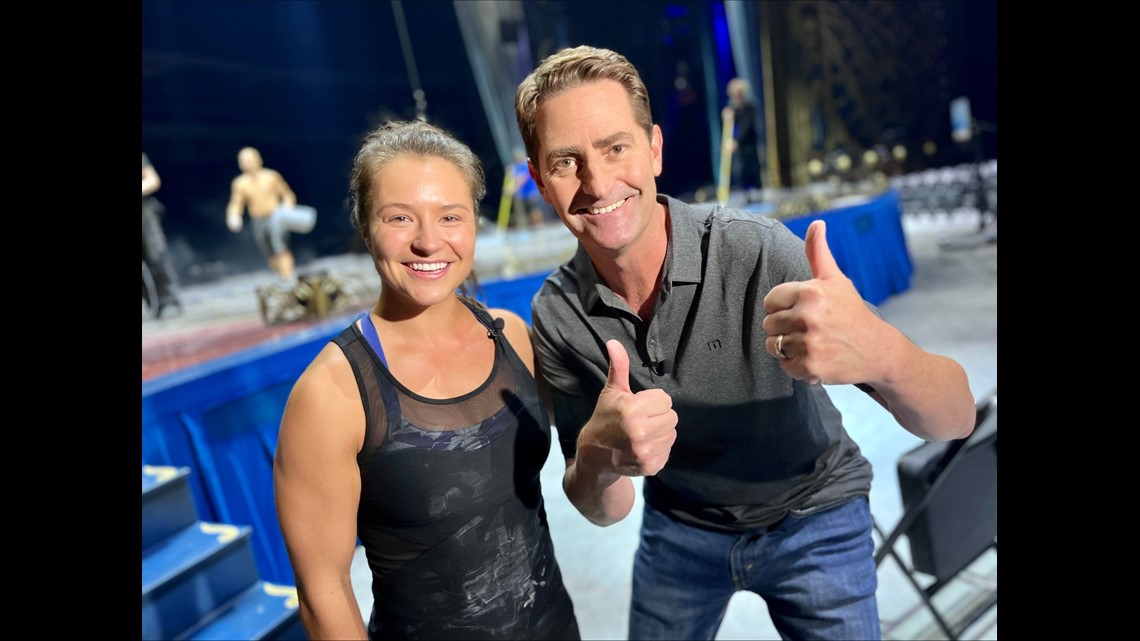 Corteo, which means cortege in Italian, is a joyous procession, a festive parade imagined by a clown. The show brings together the passion of the actor with the grace and power of the acrobat to plunge the audience into a theatrical world of fun, comedy and spontaneity situated in a mysterious space between heaven and earth.

We met Cat Duval who dresses 53 artists a night who are constantly testing the limits of fabric. If pants split, she has a team of seamstresses ready to go. "Yeah, I have a full amazing team to help and to do emergency and to think outside the box to make magic happen," said Cat. "It's super fun. It's why we do it."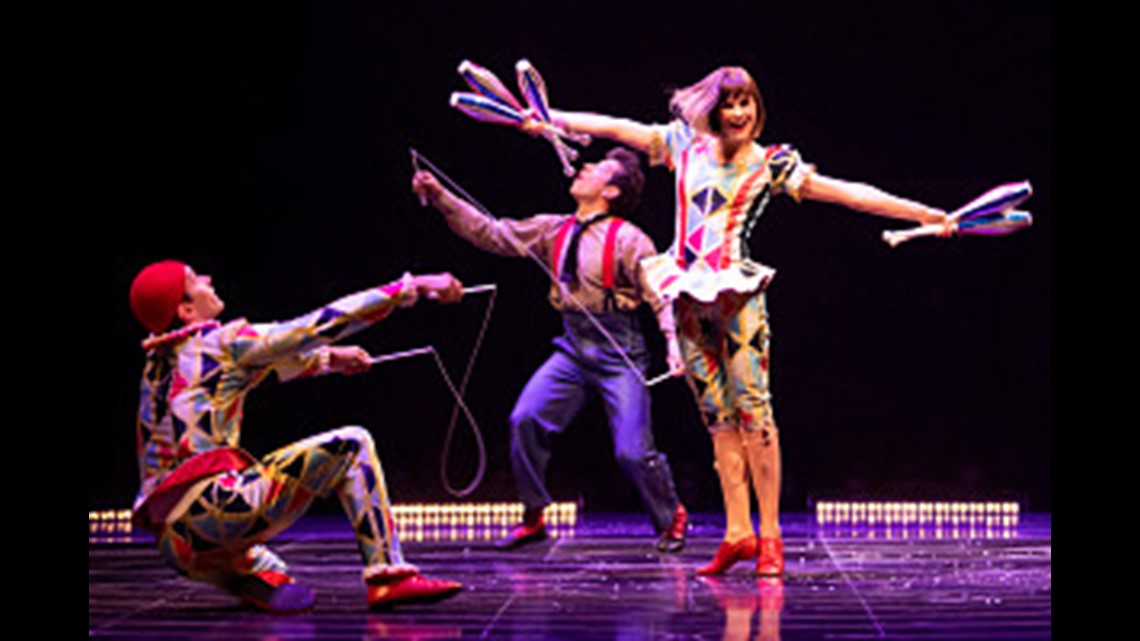 Corteo will present seven shows at the Pechanga Arena, and we will see firsthand how it takes heaven and earth to move this powerful production from town to town. They have nine live musicians, a wardrobe with 2,500 costume pieces and five beautiful big balloons.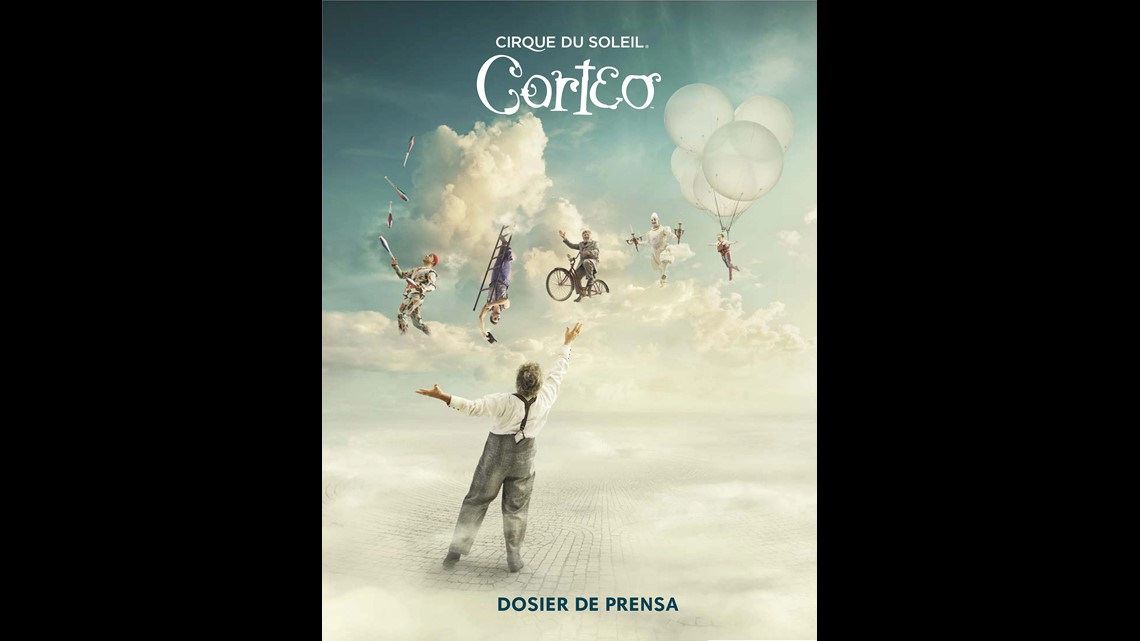 Jon Buese has traveled the world with Cirque. He's never performed in San Diego, but he's seen the movie Anchorman. I told him he should announce that he is a really big deal.
"I am a really big deal, yeah," laughed Jon. At least he'll feel that way when his cousin who lives in San Diego watches him fly through the air. "What's up Teddy?" laughed Jon. Everyone always seems to have a San Diego connection.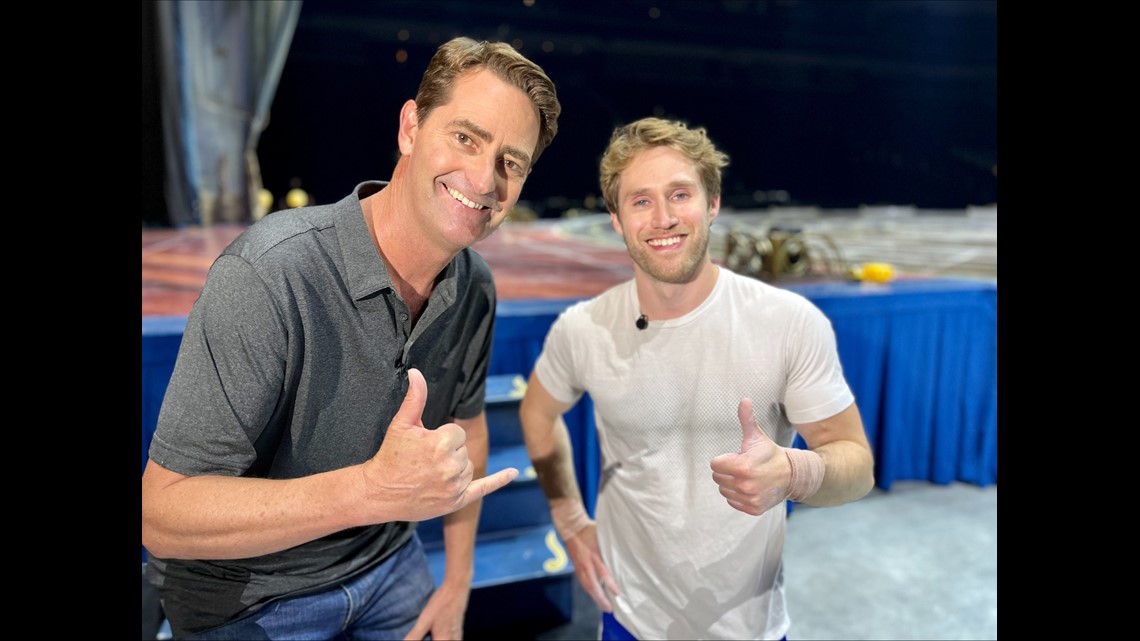 In a Cirque du Soleil first, the stage is central in the arena and divides the venue, with each half of the audience facing the other half, giving a unique perspective not only of the show but also a performer's eye view of the audience. An atmosphere that has never been seen before in Cirque du Soleil arena shows. The set curtains, inspired by the Eiffel Tower, and the central curtains, which were hand-painted, give a grandiose feel to the stage. This sets the tone for the poetry of Corteo.
Wednesday, Sept. 6, 2023 at 7:30 p.m.
Thursday, Sept. 7, 2023 at 7:30 p.m.
Friday, Sept. 8, 2023 at 7:30 p.m.
Saturday, Sept. 9, 2023 at 3:30 p.m. & 7:30 p.m.
Sunday, Sept. 10, 2023 at 1:00 p.m. & 5 p.m.
This unique production, directed by Daniele Finzi Pasca, first premiered in Montreal under the Big Top in April 2005. Since its creation, the show has amazed over 10 million spectators, in 20 countries, on four continents. Corteo will be presented at the Pechanga Arena for seven (7) shows only from Wednesday, Sept. 6 to Sunday, Sept. 10. For ticket information click here.