CHULA VISTA, Calif. — In 2012, CBS 8 feature reporter Larry Himmel wanted to know if he was smarter than a four-year-old.
In this Zevely Zone, I returned to Chula Vista to meet the same wiz kid more than a decade later.
Larry met four-year-old Grayson Hall and his mother Monique.
As Larry reported at the time, "There are forty-eight recognized countries in South America and with mild coaxing from his mother and the help of an iPhone app, Grayson Hall knows them all. Argentina, Bolivia, Brazil. This four-year-old with the cherub face can click off any country from any continent as well as all of the states in the US," said Larry.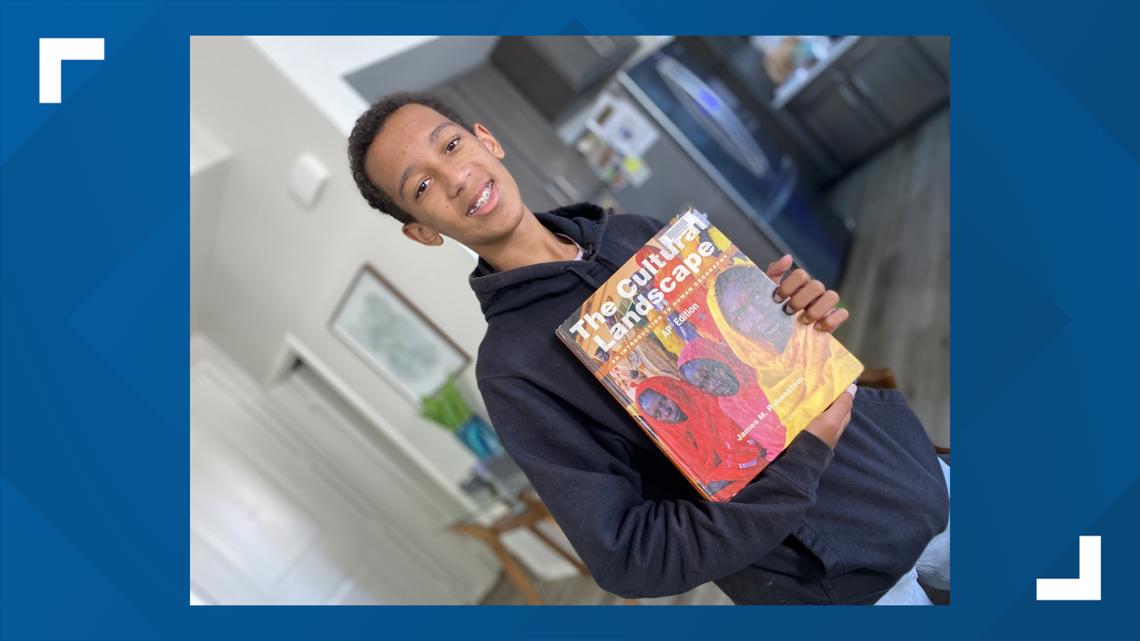 I showed Larry's story to Grayson and asked him if he remembered Larry's visit. "I think so, yeah," said Grayson.
The 15-year-old's memory of Larry's visit may be blurry, but what isn't fuzzy is Grayson's impressive knowledge of world geography. He showed me some of his books.
"This is a crash course for AP Human Geography," said Grayson. "This book is basically where I learned all of my AP Human Geo stuff from."
As Grayson grew, so did his mastery of countries and capitals. Capital of Poland? Warsaw. Capital of Sweden. Stockholm. A decade after taking on Larry, it was time for a rematch.
"Ever seen one of these before?" I asked while placing a globe on the table. I challenged Grayson to quickly find Chad. "Right here under Libya, by Nigeria and Niger and Sudan, Central African Republic and Cameroon," said Grayson.
Our sudden death showdown ended quickly. "Find Bahrain," said Grayson. I spun the globe and got to work.
"Ooh, I am definitely thinking Middle Eastern. I see Libya, Egypt, Sudan, Iraq, Iran, Yemen, Saudi Arabi, Syria, Turkey, but I cannot find Bahrain," I conceded.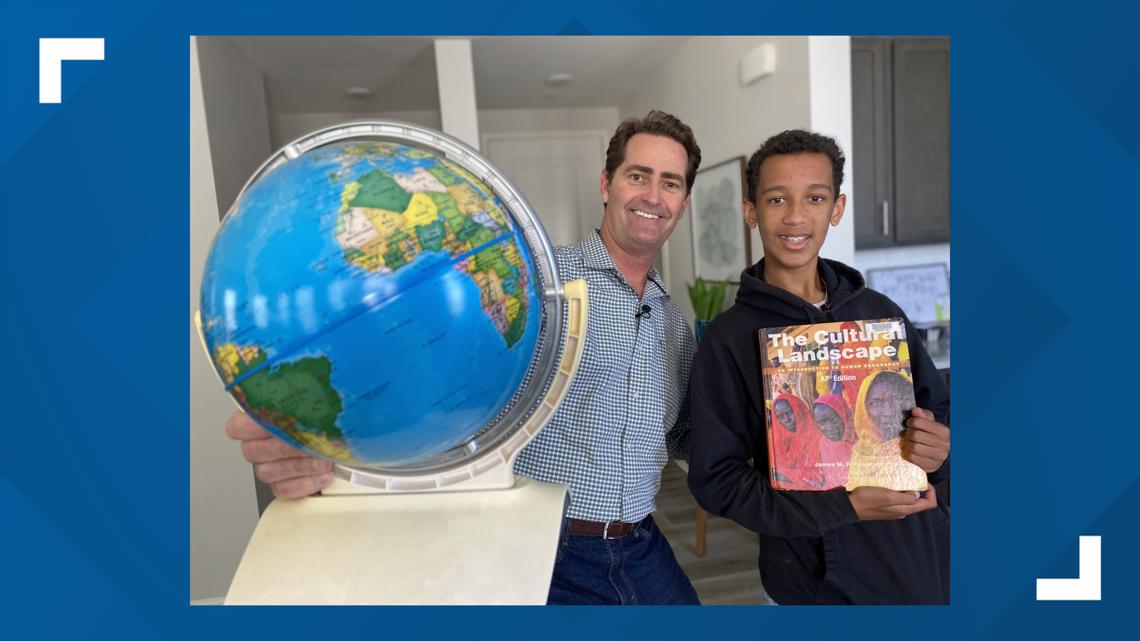 "Bahrain is an island nation off the coast of Qatar and Saudi Arabia in the Persian Gulf right here," said Grayson. His mother Monique looked on at her son who grew up way too fast. "He has made us proud every step of the way," said Monique.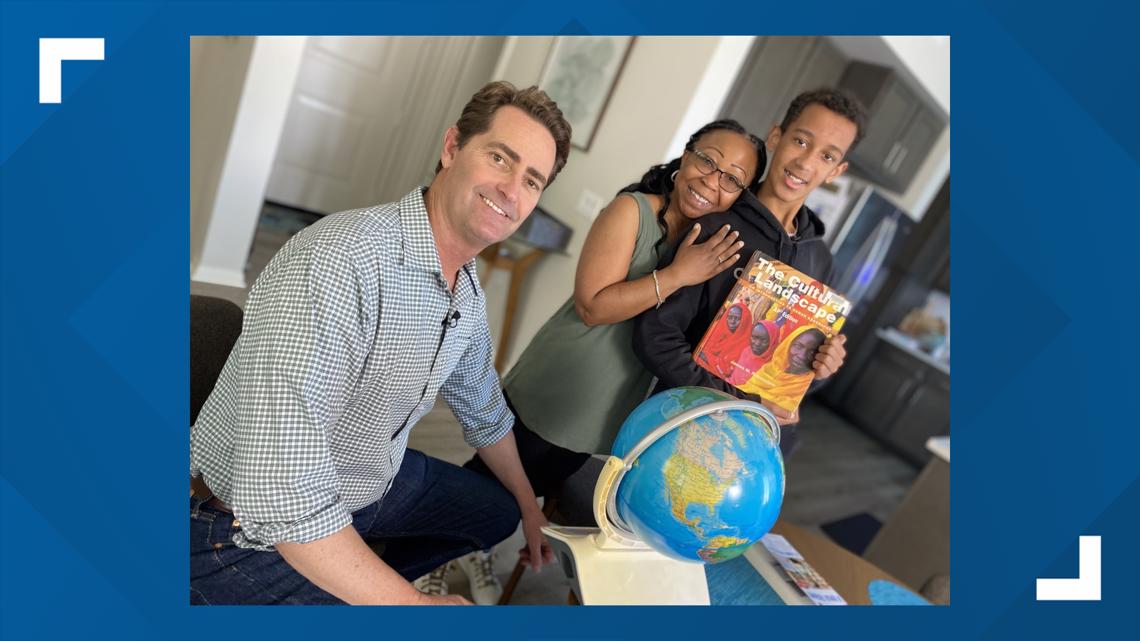 When Grayson was four, he shared a message with the people of the planet. "I love everyone," he said. Now at the age of 15, he has a new message. "If you try hard enough you can strive to do anything," said Grayson who has always been worldly beyond his years.
"Larry was not smarter than a four-year-old and I'm not smarter than a 15-year-old congratulations," I said while shaking his hand. Grayson wants to use his world knowledge to become a successful video game maker.