SAN DIEGO — At what point should a police officer trade in their old vehicle for a new one that's shiny and new? In this Zevely Zone, Jeff Zevely visited Logan Heights for a 'Cop Car' showdown.
The debate was as old as time: Is the best car shiny and new or trusted and true? To settle the debate: Two officers. Two cars.
"So, I am leaning on my Crown Vic," said Senior Officer Wende Eckard.
"So, I am leaning on a 2022 Ford Utility Interceptor Hybrid," said Officer D.J. Jamsetjee.
Both vehicles are Ford-made, but similarities end there.
Officer Eckard is 21 years older than Officer Jamsetjee, and her Crown Vic car has 100-thousand more miles.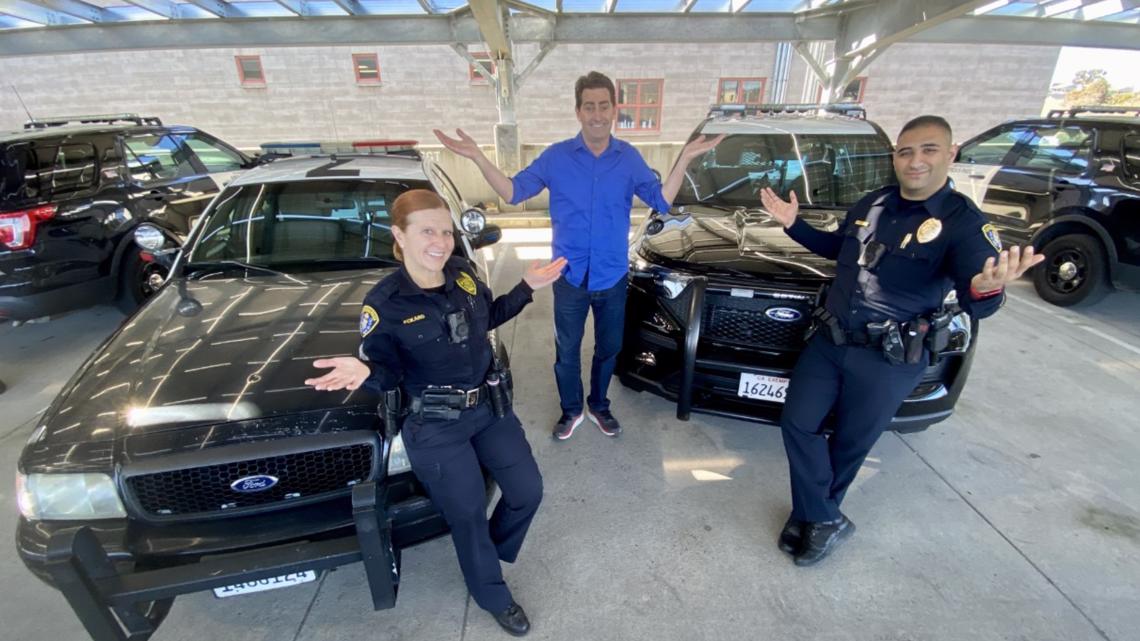 "DJ and I are good friends. I knew this kid when he was a tiny baby cop; he has come a long way. I love this kid," said Wende but not his souped-up SUV.
"They are better in pursuits, they are stronger, they are quicker, they are faster," said Wende.
DJ added, "Your car is old." His hybrid is fuel efficient, clean, and has that new car smell. "Yeah, this thing only has eight thousand miles on it," said DJ.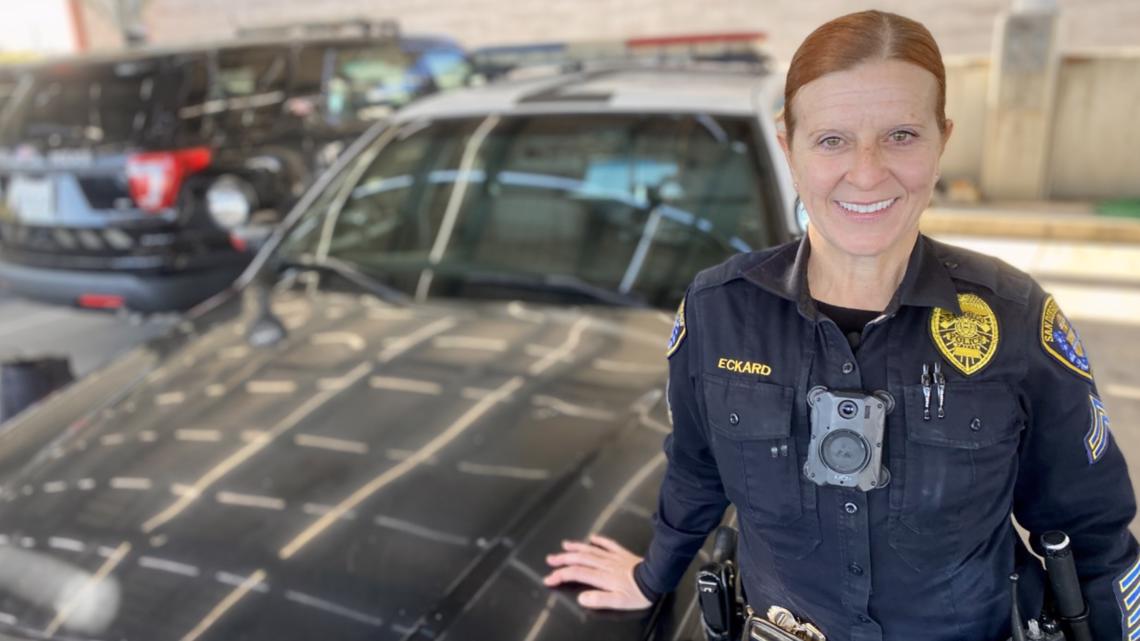 Wende's Crown Vic has been on life support for years. "Most of the check engine lights are on, but I just ignore them," said Wende.
When you park them side by side, they couldn't be more different. "This thing has a bunch of primer spots, and it has dings and crashes, but when you think about being a cop, I think you think about a Crown Vic Police Interceptor," said Wende.
"My spotlights are all LED powered, so they don't get hot when you turn them on, whereas the Crown Vic has halogen lights where if they are on for a little bit, you could probably burn yourself," said DJ.
Wende then added, "My spotlights probably don't even work. I am okay with that."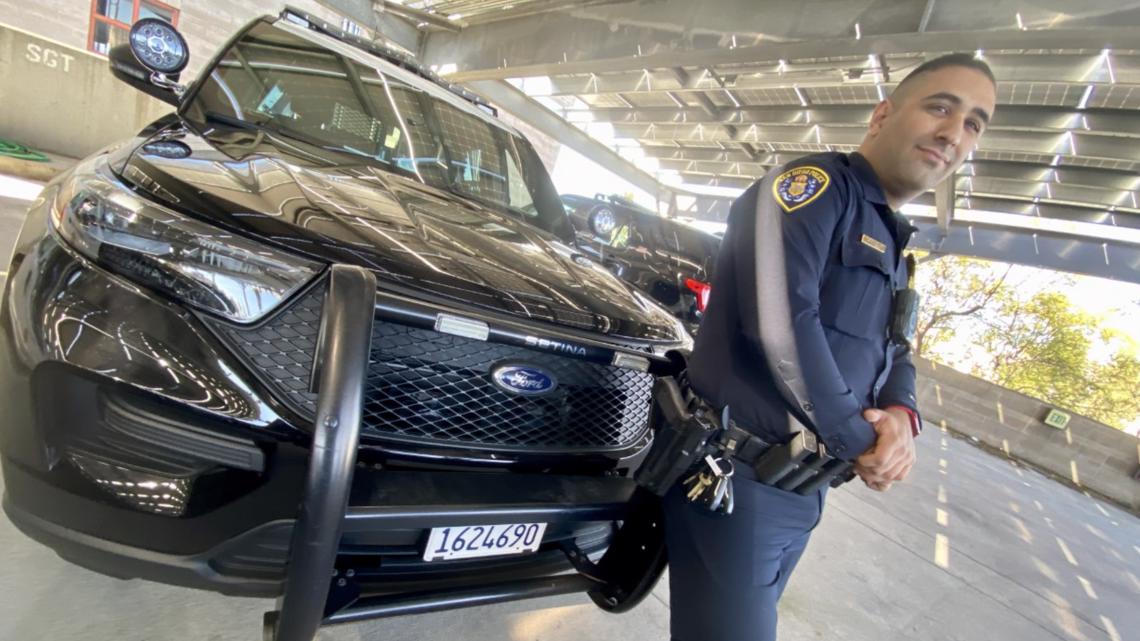 San Diego police have more than 500 Ford Explorer Interceptors. "Brand new clean engine," said DJ. But only 30 Crown Vics remain. Wende said she's partly to blame. "I have been in crashes. I have totaled maybe a couple of these," she said. Officer Eckard plans on retiring in five years but only if she can drive off into the sunset with her old friend.
"This has saved my life many times," said Wende.
She turned to the SUV and said, "I have never in my career in 24 years driven one of these in patrol." She then turned to her Crown Vic and said, "I swear when they pull these, that is the last day; I am going to be coming to work, so we will see what happens."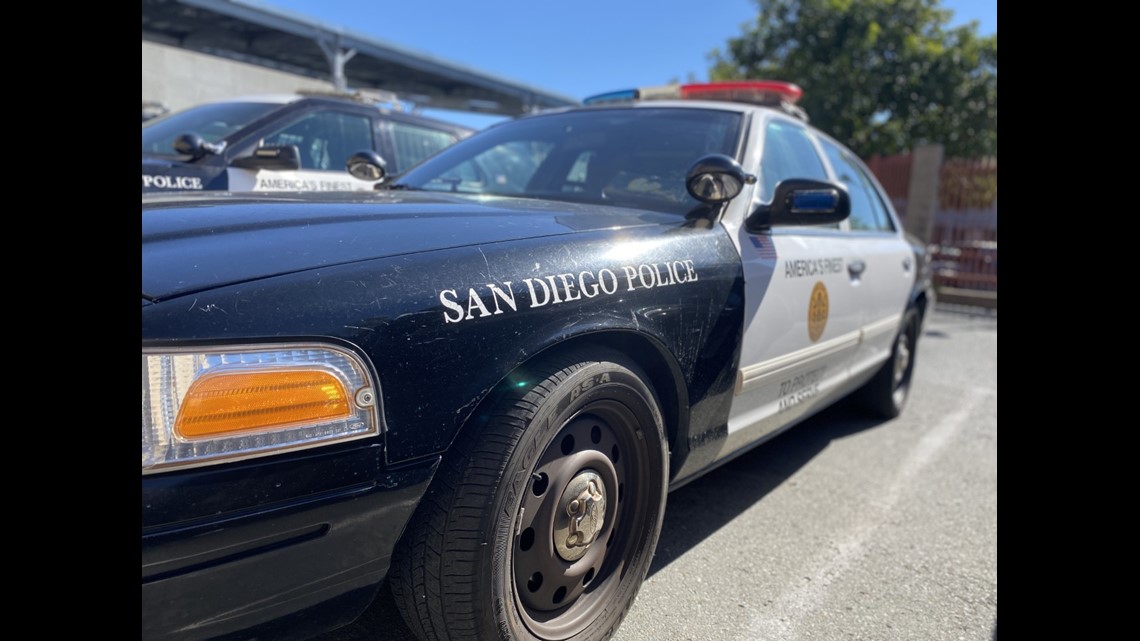 Both officers agree the best car is the one that brings you home alive. "One hundred percent," said Wende. "Make sure that you come safe, and your partners come home safe as well," said DJ.
But who wouldn't have a soft spot in their heart for what's been police royalty on the roads, the Crown Victoria.
"This thing will just drive itself," said Wende. Let's hear it for the Crown Vic.
In the next few years, the San Diego Police Department's Crown Vics will be retired and sold at auction.
WATCH RELATED: 6'8" SDPD officer goes viral for police car video (2019)