SAN DIEGO — Move over Starbucks, there's a new place to drink the oldest version of coffee. In this Zevely Zone, I went to Kearny Mesa to try Turkish Coffee.
If you're going to dream big why not do it with your best friend? Ever since they were kids, Moody Barkawi and Osama Shabaik have been inseparable. After opening a restaurant together, the best friends now have a new coffee shop. "So, we actually brew it in this sand. This is what gets really hot," said Osama.
Take a tiny copper kettle and surround it with scorching hot sand, you're on your way to a Turkish cup of coffee. I first met Osama and Moody last year at Tahini, their Middle Eastern street food restaurant. "Both my parents were both from Egypt," said Osama. "Both my parents are from Syria," said Moody.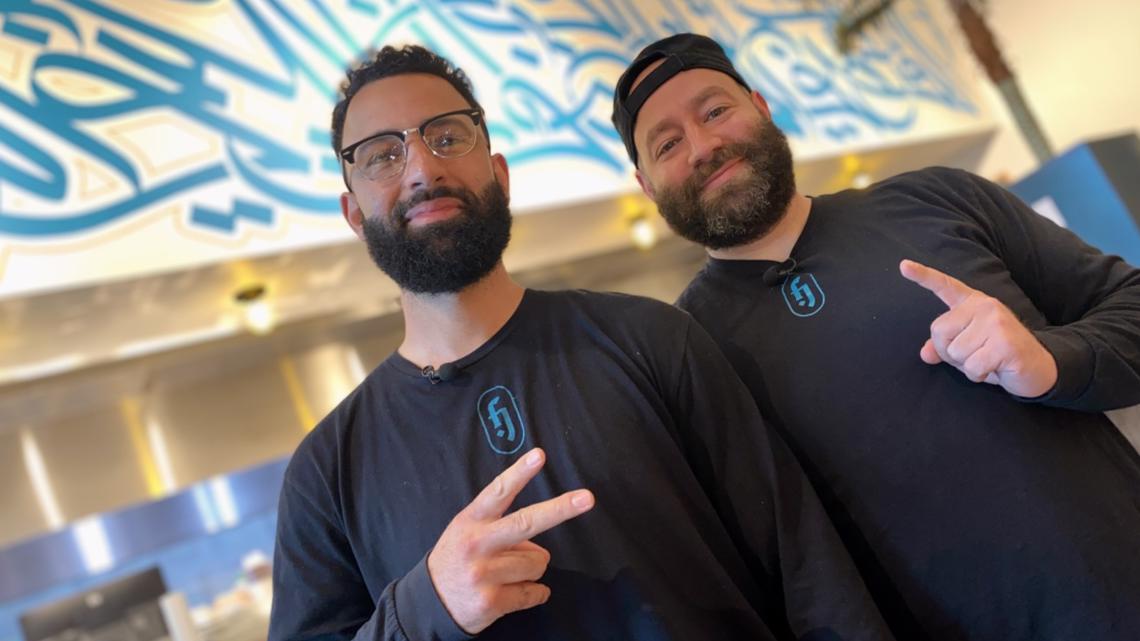 The friends want San Diegans to swap falafel for fish tacos and now start your day with a Turkish coffee. "It only has one purpose wake you up," laughed Moody. Osama added, "Turkish coffee is one of the oldest brewing methods of coffee."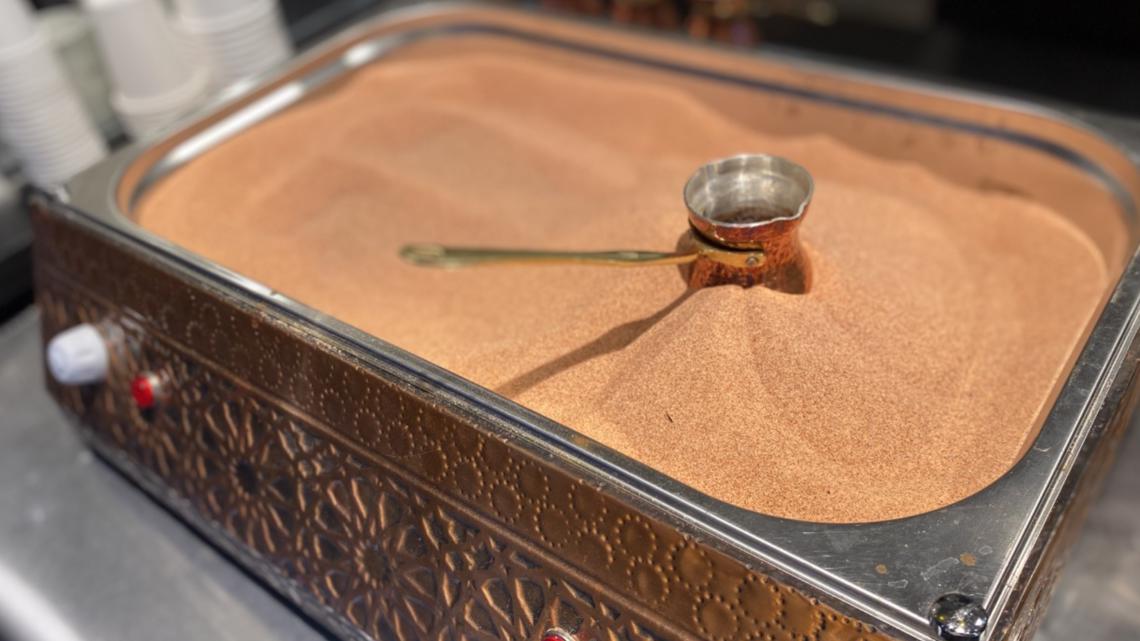 Their new coffee house is named Finjan which means coffee cup in Arabic. "Do you want any sugar?" asked Moody. I told him to give me the stuff that would put hair on my chest. "This is one of those," said Moody.
Osama and Moody are both Muslim hoping to share the morning drink they grew up with. "The Turkish coffee has been the number one seller," said Moody. Most Americans drink filtered coffee, where coffee grounds are placed in a filter. Hot water goes through the filter preventing coffee grounds from ending up in your cup but when Turkish coffee is made, tiny coffee grounds are brewed in the kettle with hot water, so grounds do end up in your cup. "Some mothers would also at the end of the drink flip the cup over and the grounds will sink to the plate, and they will read your future," said Moody.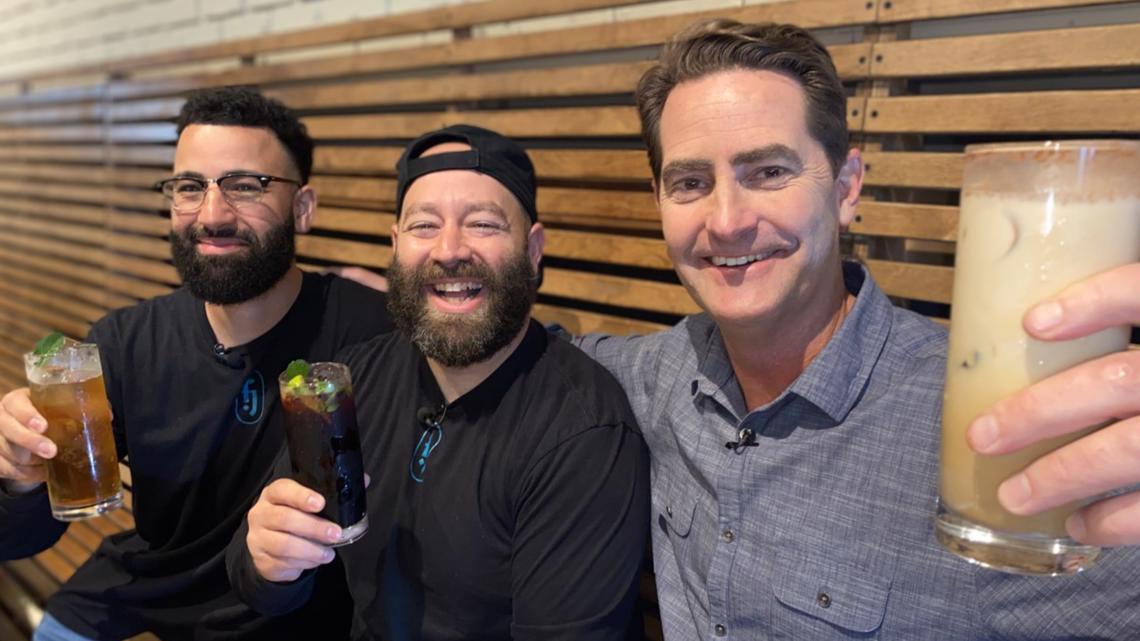 After a delicious breakfast of fava bean toast, I tried a variety of hot and cold drinks. Some of the drinks were mixed with delicious sparkling water. There was also a Moroccan mint cold tea brew and a sparkling orange expresso. "It has two shots of expresso," warned Moody. I failed to mention I'm a caffeine junkie. "Ha, ha, you might have some heart palpitations," said Osama.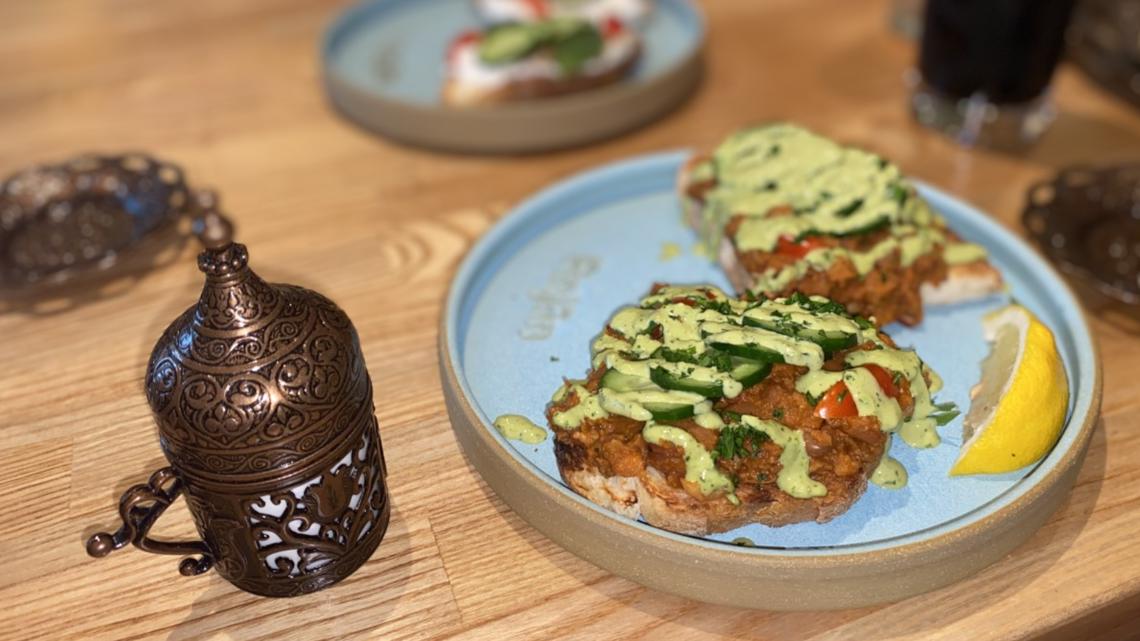 As for the main attraction, Turkish coffee. "It's very rich," I said draining my second cup. "You'll be awake for the next 48 hours," said Moody. I then asked, "Is there any hair on my chest yet?"
The answer to that question could have been waiting in my fortune. We dumped the coffee grounds on a plate to read my future. "I don't think your future is bright," joked Moody. I read the grounds in a different way seeing a return trip to Finjan sometime soon for more Turkish coffee and sleepless night!
Finjan is open seven days a week. For more information click here.
WATCH RELATED: Best friends hope San Diegans switch from fish tacos to falafel