RAMONA, Calif. — How would you like to get married on Valentine's Day at a high-end venue for free? In this Zevely Zone, I went to Ramona where love is in the air.
Every time a couple ties the knot at this beautiful venue, Carolyn and Robin Hoffos are reminded of their own love story. "That is so true. We just really like seeing people in love," said Carolyn. It was 43 years ago, when they got married on a shoestring budget.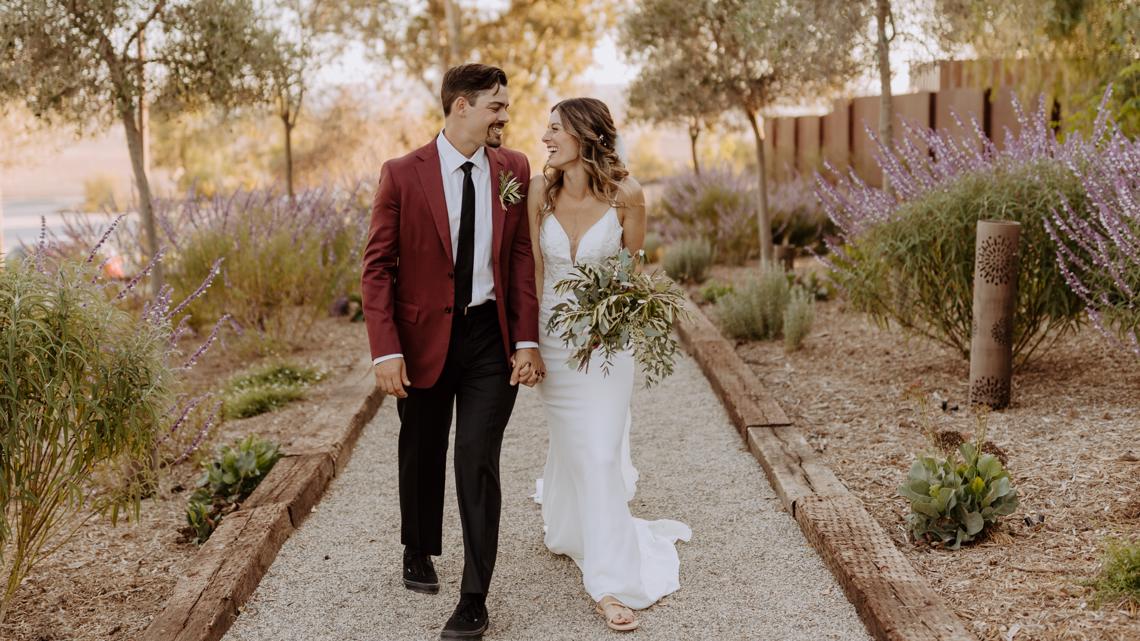 "1979. I got all of these flowers in Tijuana," said Carolyn while showing me a picture of their special day. The look of love in their eyes in 1979, is the same look they are trying to share with couples who visit their ranch. "Exactly," said Carolyn.
Lavender and Olive San Diego provides high end weddings, but Carolyn and Robin got to thinking their own humble wedding. "Well Carolyn came up with the idea it's a great idea," said Robin. For just $1,000, they're now offering a Petite Production. "You would open the gates and walk down into the grove," said Carolyn.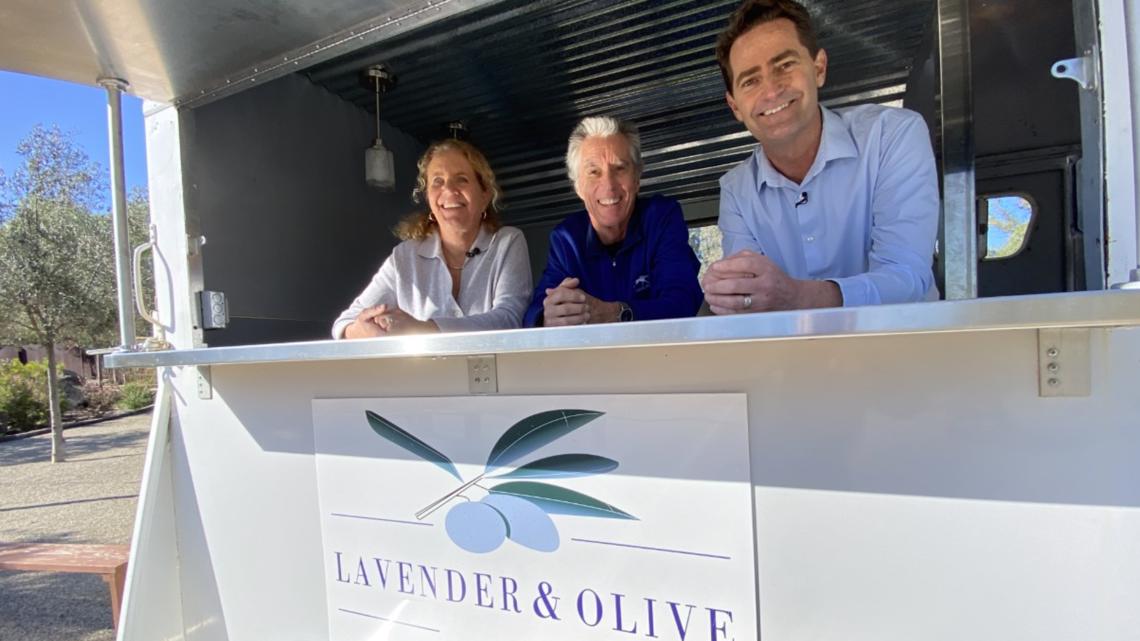 They're not cutting corner either; for $1,000 future couples receiving a Petite Production will get an officiant, a photographer, a champagne toast and a Deejay. "Everything. You have an entire wedding," said Carolyn.
Followed by a first dance and reception with a total wedding party of ten people. "They can stay for an hour, or they can stay all day," said Carolyn.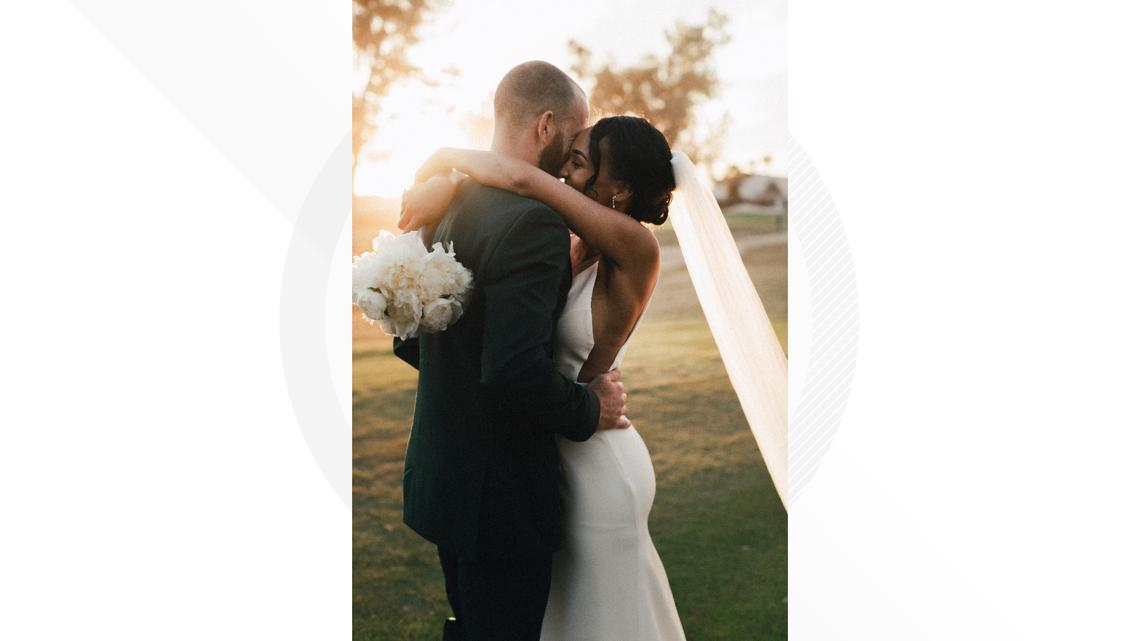 On Valentine's Day in the Zevely Zone, they are giving away the first five Petite Production weddings for free. "Awesome we are excited," said Carolyn. She and Robin want their five acres of paradise to be inclusive to everyone.
A young couple without a lot of money? "Perfect," said Carolyn. Senior sweethearts renewing their vows? "I think that sounds amazing and romantic," said Carolyn. How about a military family getting deployed? "That's perfect as well," said Carolyn. A couple facing an illness and hard times? "That would be the icing on the cake," said Carolyn.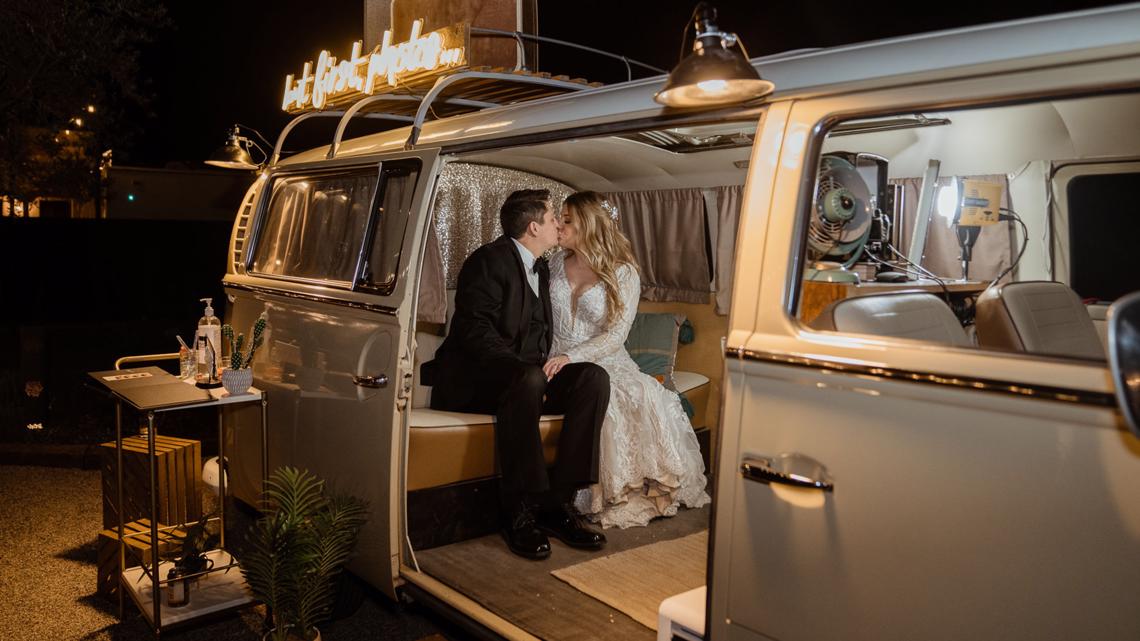 Anyone can enter to win; all you have to do is type up your love story and email it to Lavender and Olive San Diego along with a short 30 second video with you and your significant other.
1. Type up why you think your love story is special and deserves a free wedding.
2. Include a short 30 second video with you and your significant other explaining your story.
3. Submit your written message and video to this link.
4. All entries must be received by Wednesday, February 1 at Noon.
5. Winners will be announced on CBS 8 on Tuesday, February 7.
6. Participants and their family members will share their special day on CBS 8.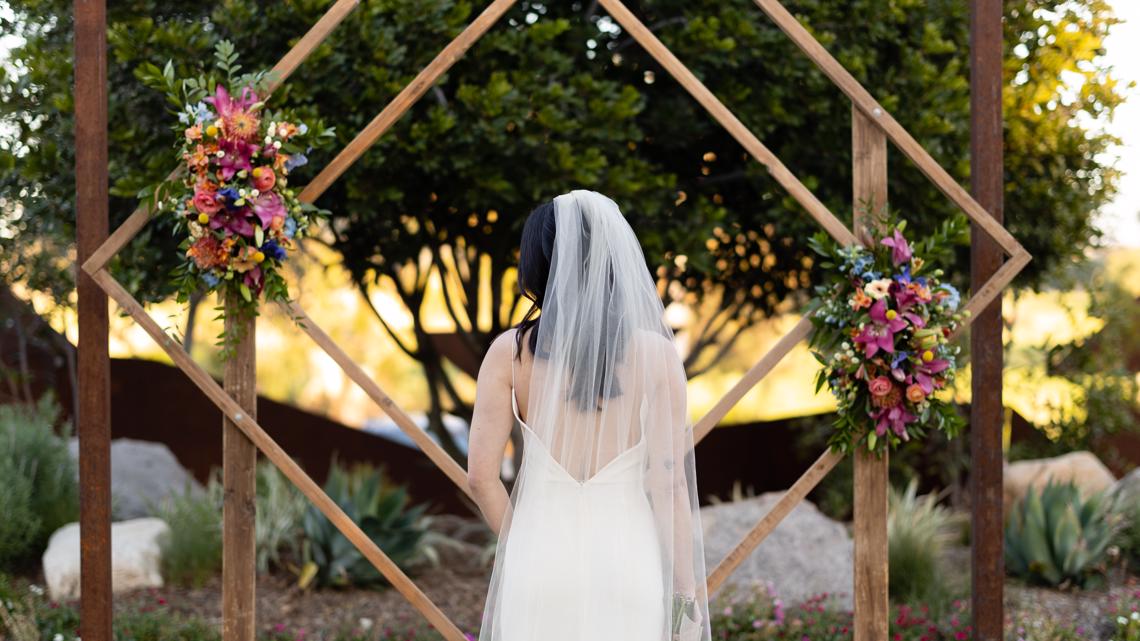 Maybe on Valentine's Day we'll be waiting to swallow you up with a giant love hug! After the five winning couples are picked, they'll be married on Tuesday, February 14th starting at 10 am. Their story will run in the Zevely Zone on CBS 8.
"See you on Valentine's Day 2023!" said Carolyn. Click here to enter.
WATCH: 91-year-old woodworker was told a table saw was too dangerous, so he built his own