SAN DIEGO — Mental health challenges can be compartmentalized and tucked away or they can be brought out into the open. Two former mental health patients are teaming up to inspire others in crisis.
In this Zevely Zone, I visited a new mural at Sharp Mesa Vista Hospital. Catalina Bellizzi-Itiula is a local artist who is working on a mural for the remodeled intensive care unit at Sharp Mesa Vista Hospital which is the largest private behavioral health care provider in the San Diego region.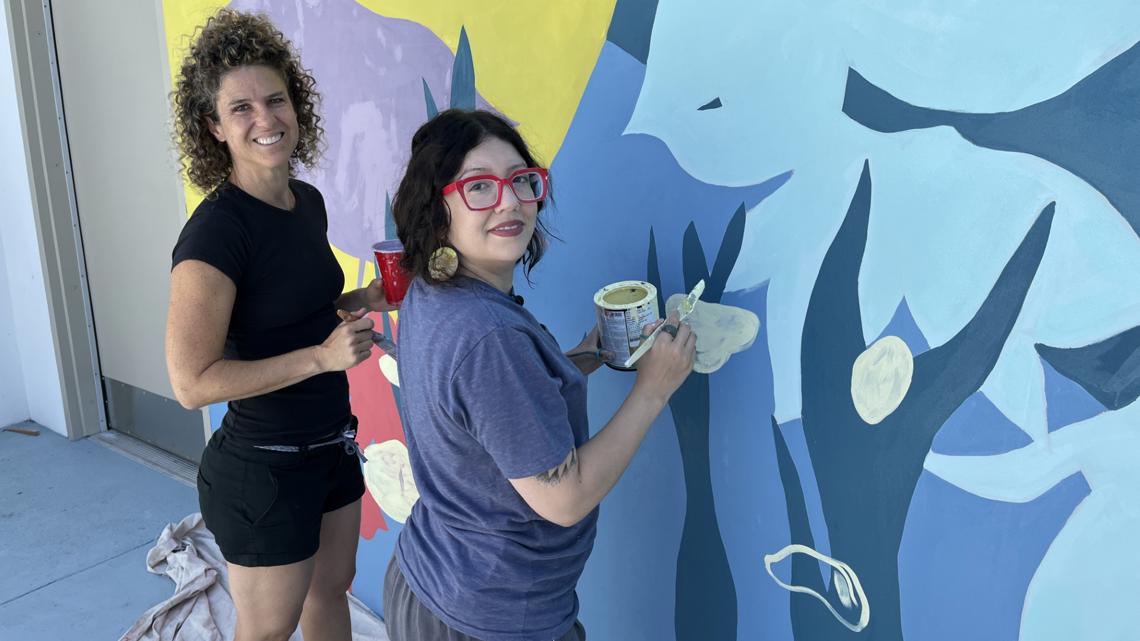 "The inspiration for this mural came very suddenly," said Catalina. The mural is particularly meaningful for Catalina as a former Sharp Mesa Vista patient. She hopes to provide comfort to current patients with her mural, which is a part of the modernization project for the ICU.
Catalina named her mural Moon Blooms because she wants mental health patients to know beautiful things can happen during their darkest hour.
"Five years ago, when I got diagnosed and when I was in the hospital, that was after a decade or two of complete chaos in my life," said Catalina who has been hospitalized five times with bipolar disorder.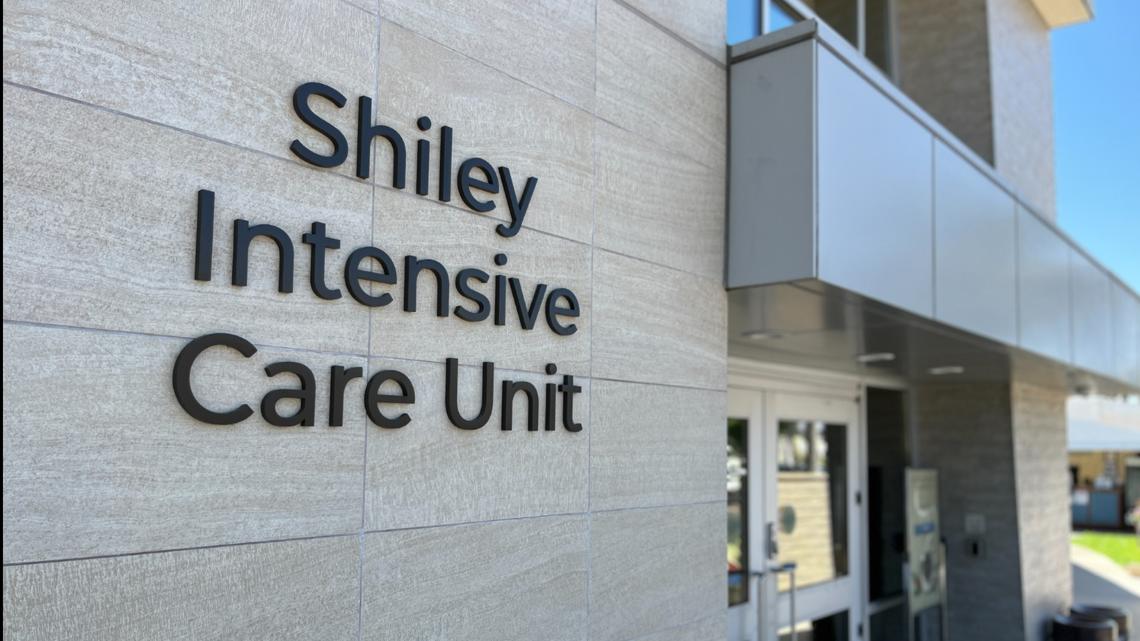 "It's an amazing story of fighting spirit," said Dr. Fadi Nicolas. The Chief Medical Officer for Sharp Behavioral Health told us people who come to the Shiley Intensive Care Unit are often experiencing the lowest moment of their lives.
"Many times, they are psychotic, they are not in their right mind," said Dr. Nicolas. One of those patients was Anna Haudenschild Meier.
"I was really so lost at one point I could not even spell my own name," said Anna. Following her treatment, Anna is once again thriving as a wife and mother.
"Mental illness is real and people have to work really hard to be well and I just want to celebrate them and give them some motivation," said Anna.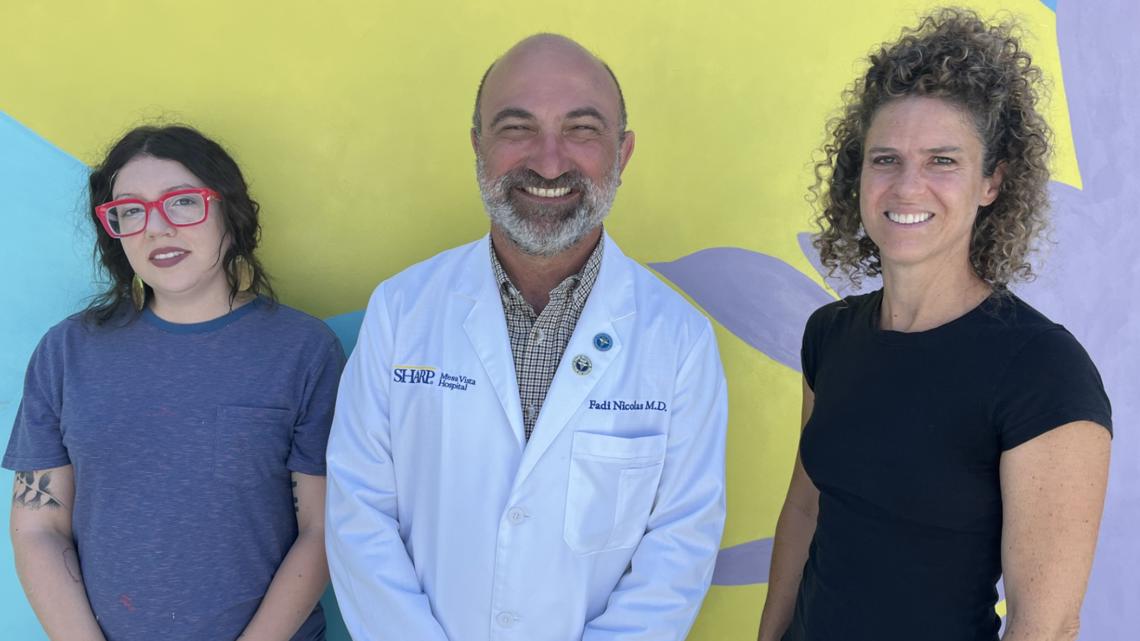 When she heard the ICU was getting its first renovation since 1963 she called Dr. Nicolas. "She said what do you guys need I want to help, my family and I want to help and we said we need a donor for the mural project," said Dr. Nicolas.
Anna offered to pay for the project and called Catalina. "I thought I was hallucinating because this has been like my dream, I have specifically said I want to make art for my hospital," said Catalina who is also back to thriving as a mother.
"I have been told that women with bipolar don't make great mothers. I have been told that the government would take my baby away. Another one of my goals is to actually prove that you can do it. People with bipolar are not monsters, my baby is happy. I am a good mom," said Catalina. "The one takeaway I have from getting diagnosed at age thirty is that I wish I would have been diagnosed so much earlier."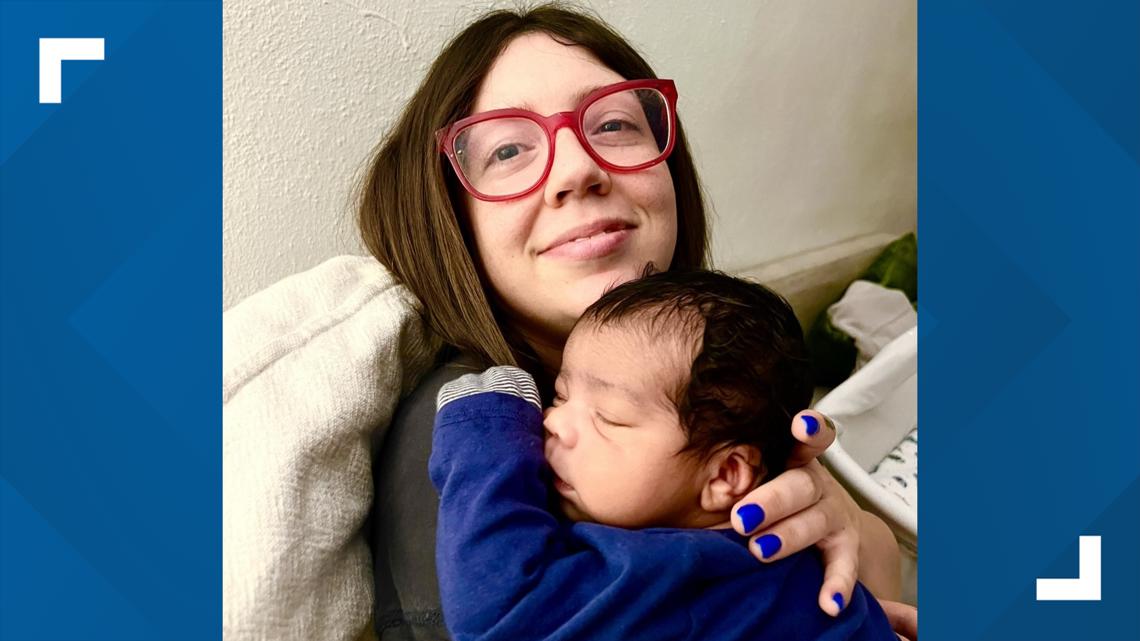 She hopes when future patients see her mural Moon Blooms they are inspired. "That good things can still happen at night and just because you don't see the sun it's still there which is why I have moons on here," said Catalina who with every stroke is leaving a love letter to anyone who follows. "Everything is going to be alright, you are going to find your way, you're going to find the right medications," said Catalina.
The ICU opened in 1963 and annually serves approximately 1,000 patients with severe mental health conditions. Several foundations – such as the Shiley Foundation and the David C. Copley Foundation – along with the hospital's employees have donated to this modernization project.