CARLSBAD, Calif. — The Mission Fed ArtWalk is the largest and longest running fine art festival in Southern California and it's back for its 39th year. In this Zevely Zone, I meet quite possibly the hottest artist of them all.
Nic McGuire is a modern glass artist known as a hot glass sculptor who hand forms molten glass into contemporary art. "It's kind of like alluring to the human eye because it is glowing," said Nic. "It's just like honey like liquid clear Play-Doh that's on fire."
Not only does he get to play with fire, just look at what he creates with it. "We are making a glass butterflies today, we are making butterflies all day for ArtWalk," said Nic at his home studio at Barrio Glassworks in Carlsbad.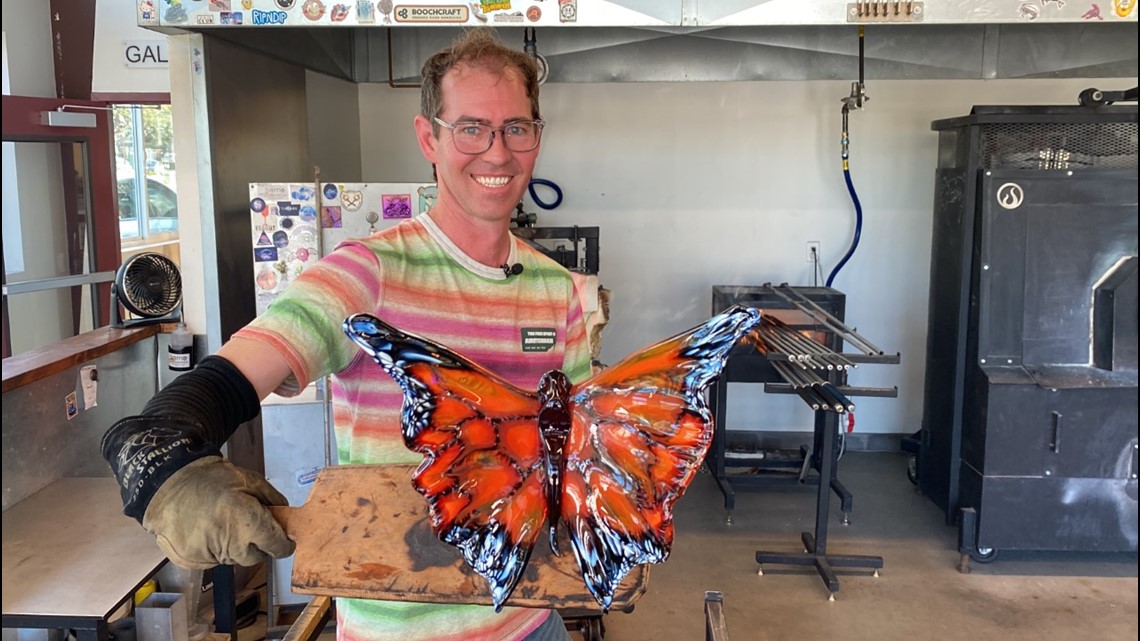 Although it's safety first around here, 'Danger' is Nic McGuire's middle name. "I have actually caught on fire, we have hot flames all around," laughed Nic. "If you like growing up and playing with fire and roasting marshmallows you should try being a glass artist."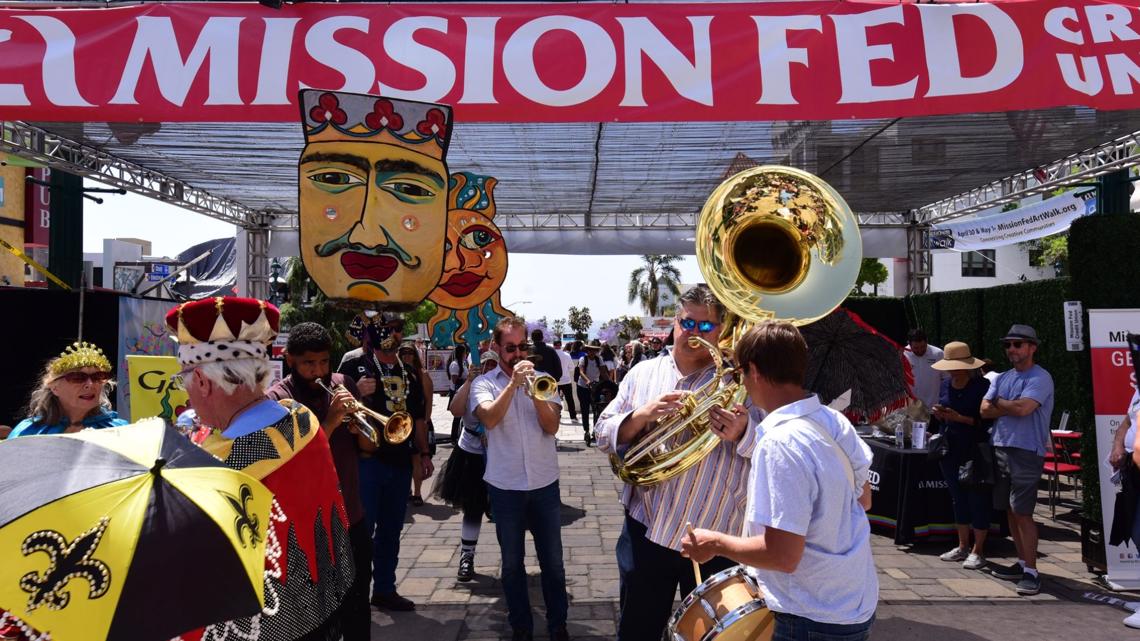 Nic hopes to share his passion with you at this weekend the Mission Fed Artwalk where he's one of eight featured artists. "I am going to the Mission Fed Artwalk. I am excited to go and interact with all of the people who show up it's a great place people to interact with the actual creators. This is the best art show in San Diego you get people from all over out of state and international people are coming in to just like showcase their art and a lot of artists they bring their best work to Artwalk," said Nic.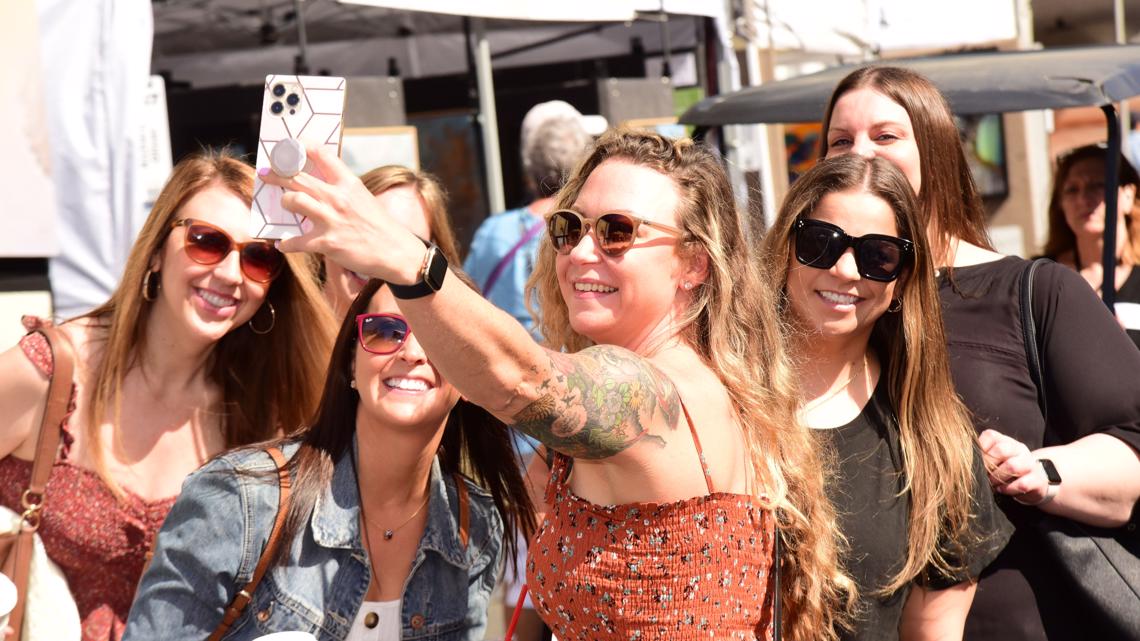 A fun and safe place for the whole family. "People will not catch on fire. I will not have anything hot and flammable at the show," said Nic. The only thing hotter than the molten glass is Nic McGuire himself. "My career is on fire and we are just going to keep blowing it up," said Nic.
The Mission Fed ArtWalk brings several interactive components to fully experience culture in San Diego's Little Italy on Saturday, April 29 and Sunday, April 30, 2023.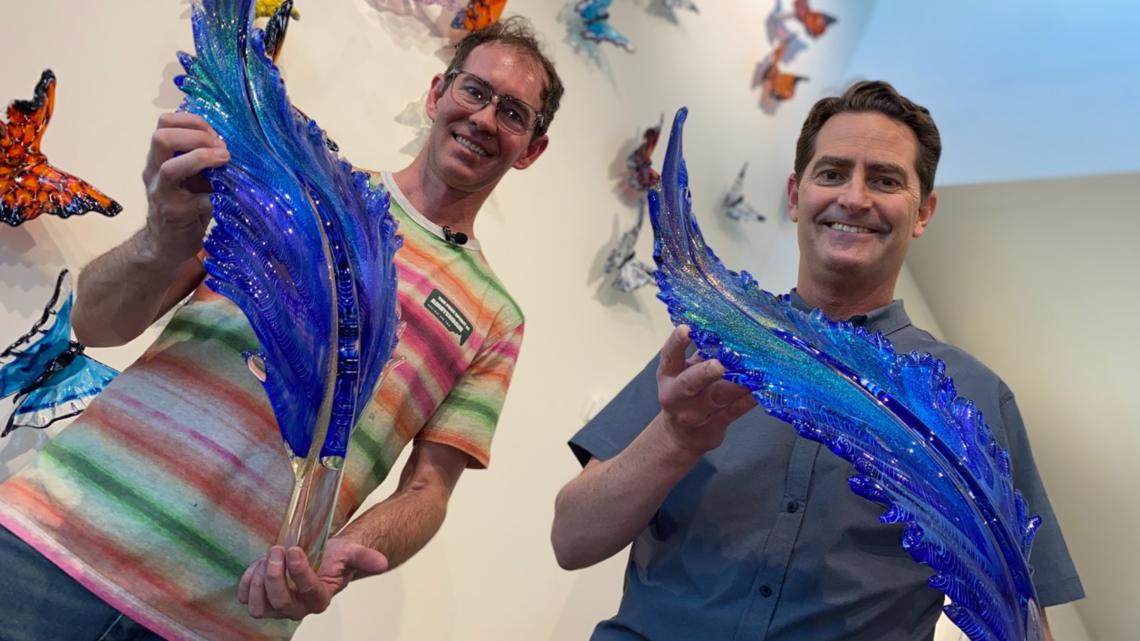 MTS has provided art lovers with free day passes during Mission Fed ArtWalk weekend, available for the first 3,000 people who download (one pass per person). San Diegans are asked to download and show the pass on their phone. Tickets are good for all Trolley lines; both the blue and green lines take you to ArtWalk. Disembark at the County Center/Little Italy stop, adjacent to the event.
The event will run from 11:00 a.m. until 6:00 p.m. on Saturday, April 29 and 10:00 a.m. until 5:00 p.m. on Sunday, April 30. Attendance is free. For more information, click here.
Check out more Zevely Zone content below: