SAN DIEGO — It takes a certain type of strength to lead with your heart. In this Zevely Zone, I share the very first look at new artwork in Normal Heights that arrived just in time for Valentine's Day.
Love is in the air. What better time to share a message from the heart? "I think people consider me the heart girl," said the artist known as Amberella who told me from an early age she knew she was different. "Since I can ever remember, yeah," said Amberella. Who else would travel the country posting her feelings on walls for the world to see? "All of my work is about my heart and how I am feeling," said Amberella.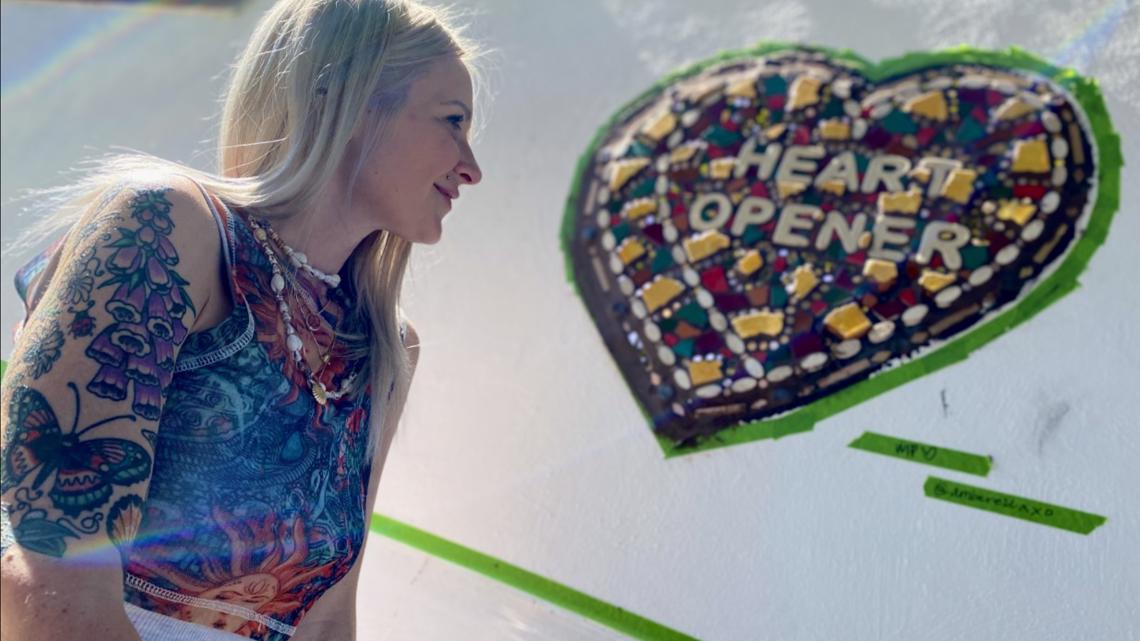 It was a broken heart that convinced Amberella to open hers with total honesty. Messages that read "Go away, You blew it. You're losing me," said Amberella. She's left more than a thousand heartfelt messages across the nation. Amberella is a Philadelphia and Los Angeles based mixed media and street artist.
Here in Normal Heights, she's leaving a message that reads 'Heart Opener' at the Maya Moon Collective. "She is amazing," said Kathryn Rogers. The owner of San Diego's first Cacao Cafe calls it inspiration for customers. "I hope that they are reminded in that moment to let their heart open a little bit more and to offer a smile at people they pass by," said Kathryn.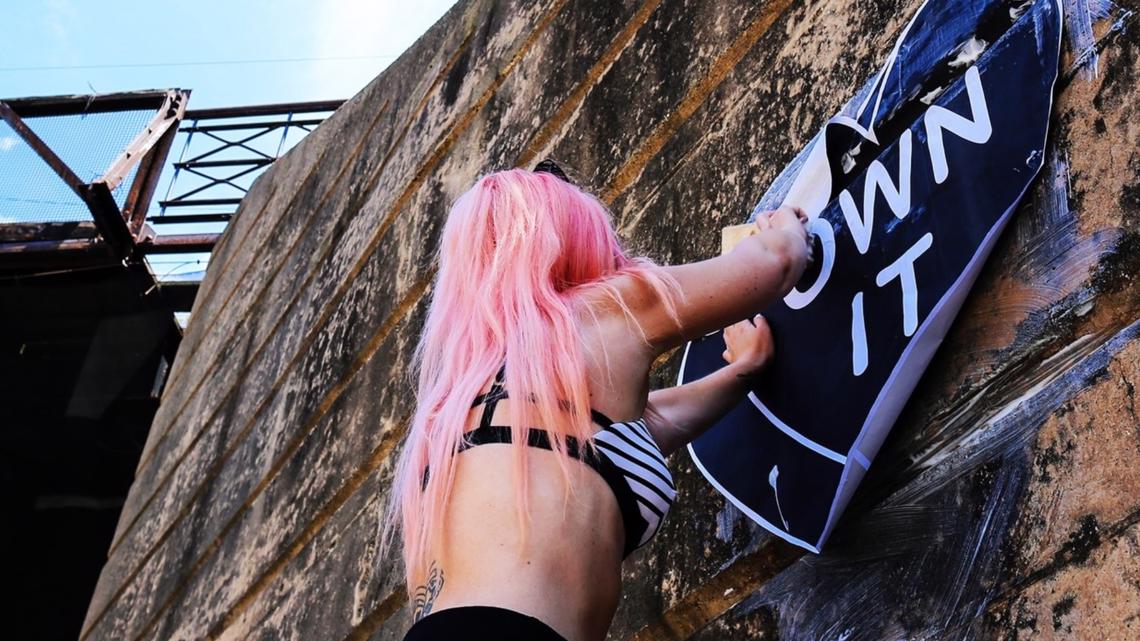 It's a message of positivity, Amberella even wears on her shoes, jewelry, and tattoos on her body. On her fingers, you'll find symbols of peace, love and happiness. "I am a hippy in 2023, ha, ha, ha," said Amberella. If you're ever feeling down, look for one of her Power Hearts. "Which are hearts that say things like Keep Going, You Got This," said Amberella.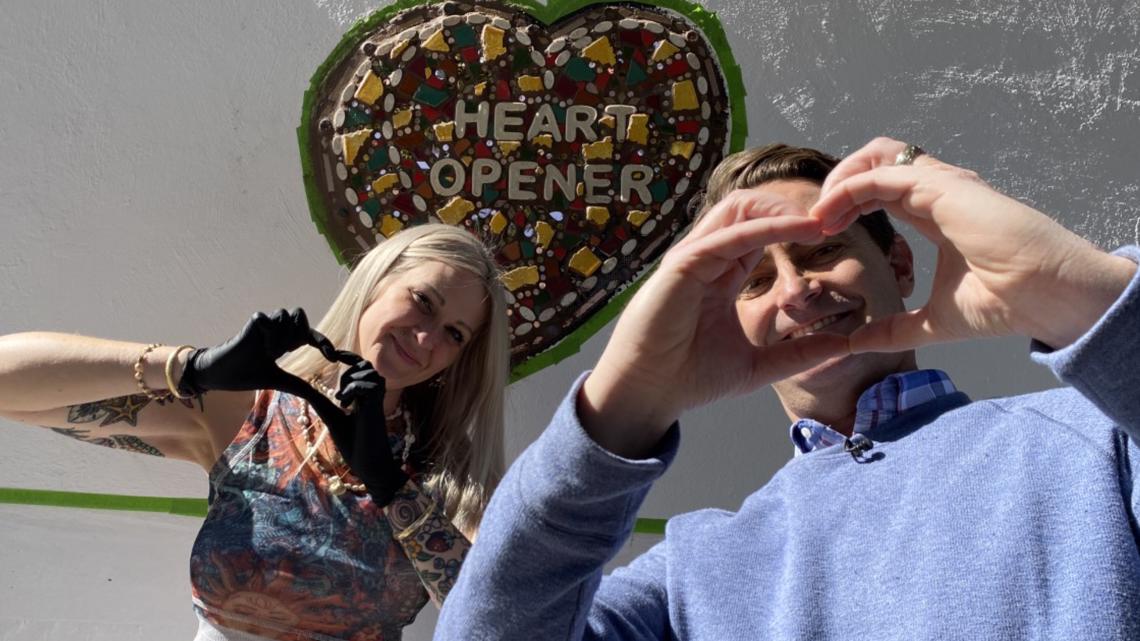 Her messages of hope are often carried at protests. "I like to donate like when there are big social justice issues, I'll make a bunch of signs and say like meet me here or I'll ship them places," said Amberella. As for why the artist is leaving a piece of her heart at the Maya Moon, she met her new love at this very cafe. "My man," said Amberella with a big smile.
Most of Amberella's work comments on popular culture, body image, social justices, mental health care, the importance of self-care, or love and relationships.
She was awarded Rad Girls Artist of the Year 2016. "I've always unapologetically and unabashedly been myself and I think it gives other people permission to feel comfortable being themselves," said Amberella.
To learn more about Amerbella's artwork on her website click here or you can follow her on Instagram.
Check out more Zevely Zone content below: