SAN DIEGO — Imagine riding a ten-foot wave in three inches of water. In this Zevely Zone, I met a La Mesa mother who just won the 'Flowboarding Championship' of the world.
San Diego has had its share of surf champions but there is another world champion rider you have to meet.
You may recall the Wave House in Mission Beach and its artificial sheet wave. All of that fast-moving water captured the competitive spirit of a San Diego surfer a few years ago.
"I saw it and I said oh a new board sport I want to master this," said Amy Stevens. The La Mesa mother jumped on a board and at first, she was surprisingly terrible at the sport. "It's like standing on slippery ice when it's melting," said Amy. "Nobody is good, nobody is good when they start."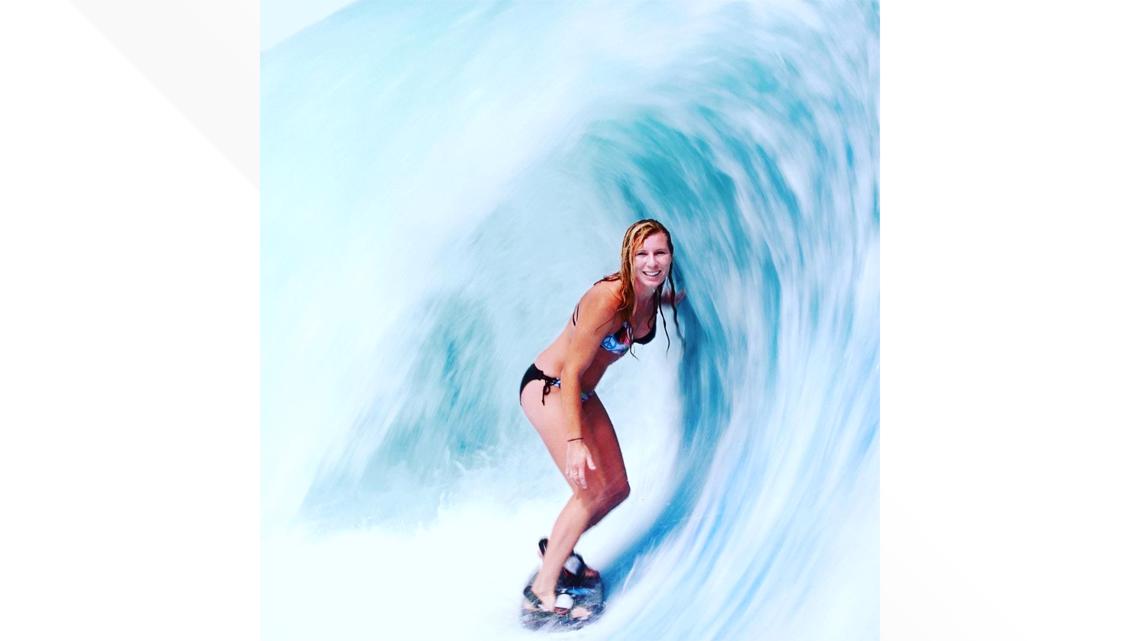 But you know what they say about practice; Amy perfected the sport and started traveling the world to compete. "I've been to Singapore, I've been to South Africa, I've been to Abu Dhabi," said Amy.
Her husband Brandon is also a flowboarder. "There are very few people in the world who are riding at our skill level. It's pumping 100,000 gallons of water per minute," said Brandon. "It's extremely difficult to do. You are riding on a very thin sheet of water." I asked Brandon if he has to ask Amy to be careful with her high flying back flips? "No, she makes that choice on her own I am out there telling her, 'Amy do more backflips,'" said Brandon.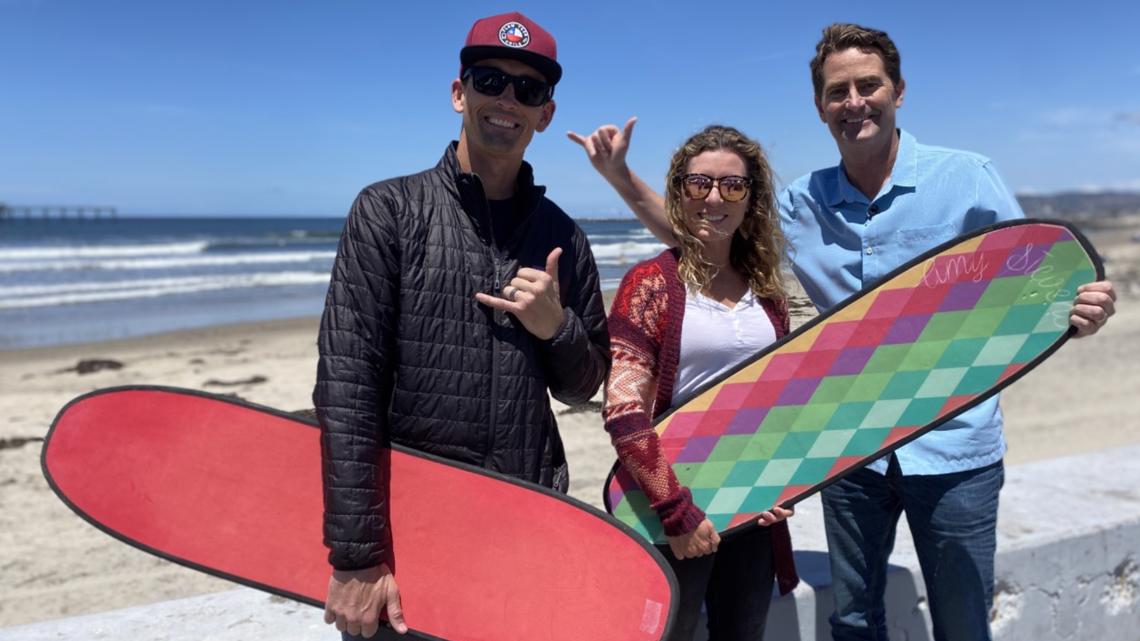 Most recently, at age 39, Amy, a mother of two, lived a story to she'll someday share with her grandchildren. "I traveled to Chile," said Amy. In April she competed in the Flowboarding World Championship.
The wave is ten feet high, but she rides her board in only three inches of water. "The water is moving at about 30 miles per hour," said Amy.
When I mentioned that sounded dangerous, Amy said, "It can be." While training before the event, Amy kept wiped out. "I even chipped my teeth, they are fixed," said Amy.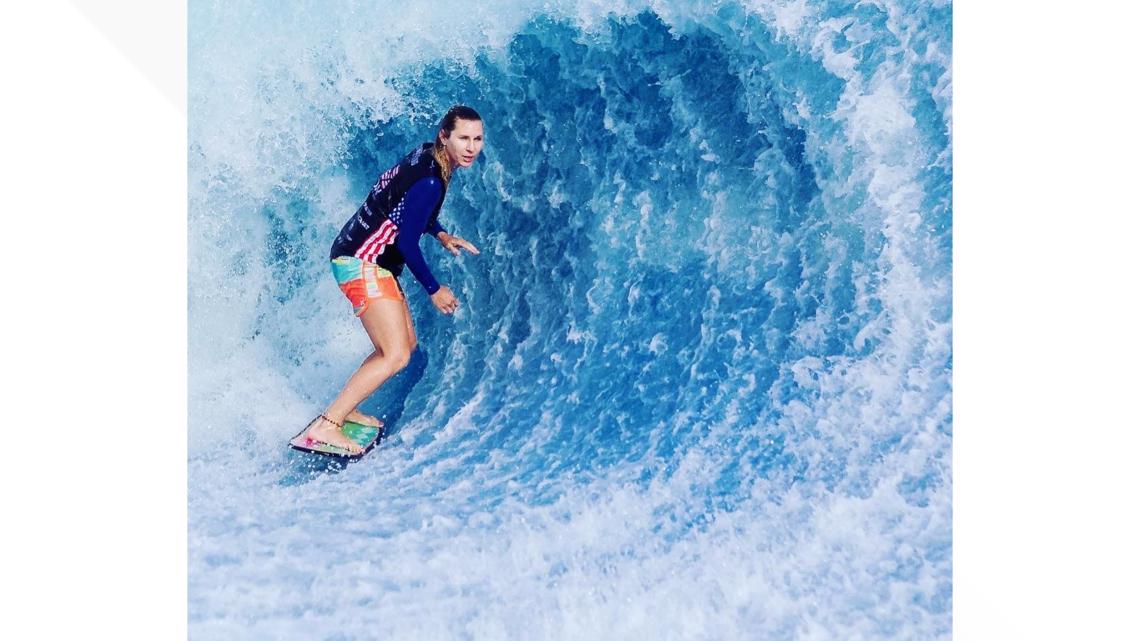 After an emergency trip to the dentist, she got back on the board for a big-time bite of success. "I was in the zone, it was my fourth and final run and I knew that I had to really step it up," said Amy. Competing against riders half her age, Amy rode a wave of adrenaline. "I just pulled in the barrel, did some airs, threw some sprays and hoped for the best and it worked," said Amy.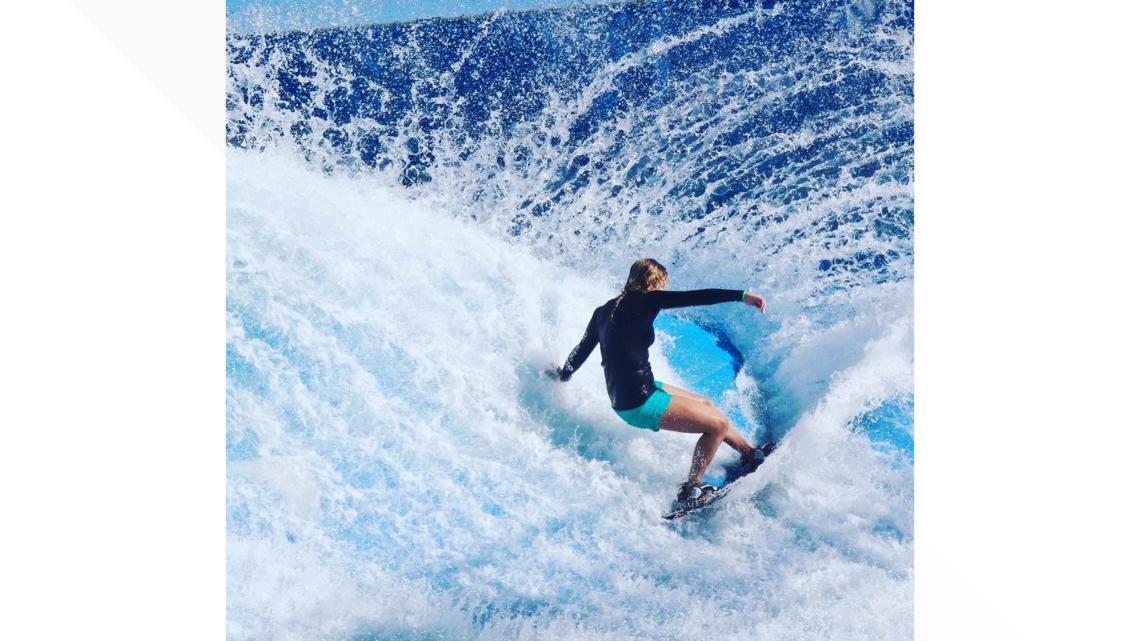 She went from deep in the barrel to the top of the podium.
Now, Amy Stevens is the Flowboarding World Champ. She won $400 and free schwag. "I am sponsored by Blenders," said Amy while showing me her new sunglasses. "Thank you, Blenders!" said Amy.
Amy and Brandon's kids are nine and six years old. They too are up-and-coming flowboarders just like mom and dad.
Check out more Zevely Zone content below: