SAN DIEGO — A legendary San Diego cover band has a new claim to fame: "World's Most Traveled Band".
In this Zevely Zone, I visited Ocean Beach to meet the stars of Liquid Blue. The band is a multi-award-winning international party band for exclusive, high-end social and corporate events. The band is recognized as "The World's Most Traveled Band."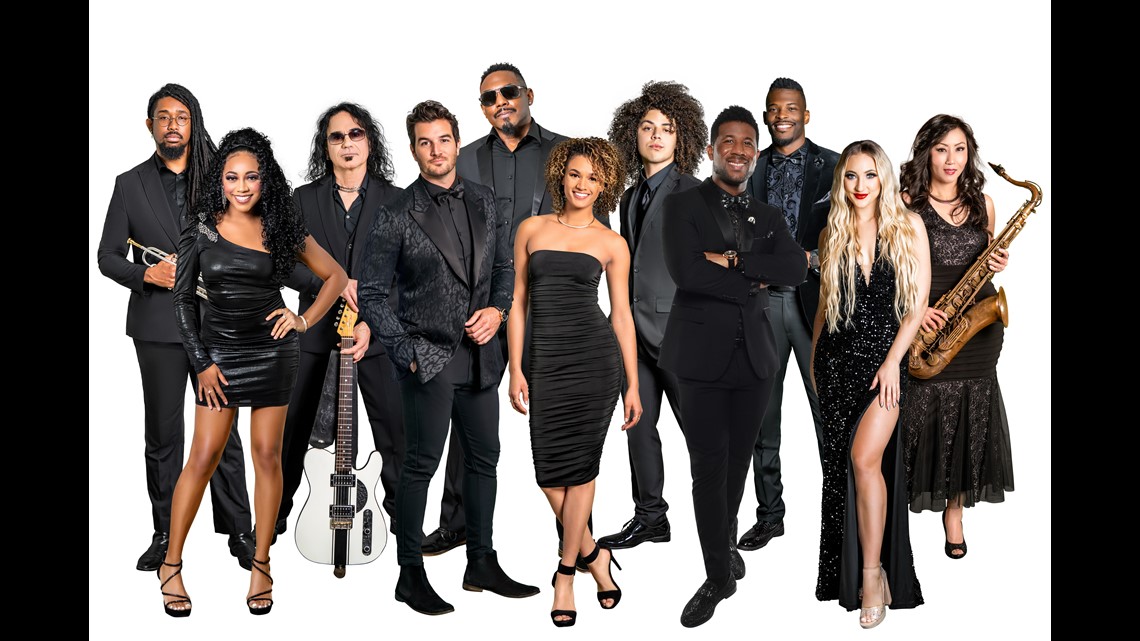 In 1996, Ocean Beach resident Scott Stephens created the cover band.
"Those first four years in the 90's we were nothing special, just an ordinary band," said Scott. Talk about humble, Scott, the lead singer of his own band felt himself growing older, so he replaced himself. "I felt like the best move that I made in the band was to retire myself," said Scott.
The San Diego-based ensemble has performed in more than 120 countries and received a Guinness World Record. This popular, glamorous, high-energy group has graced eight magazine covers. Liquid Blue struck gold with singers like Perry Johnson. "The talent just continues to get better and better and better," said Perry.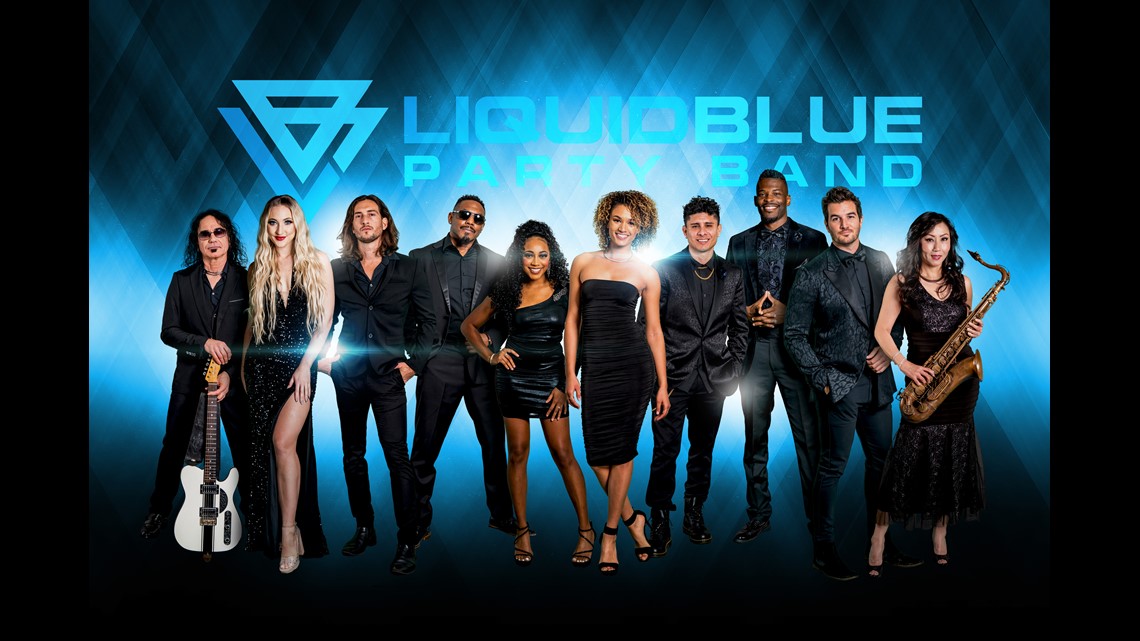 Liquid Blue was the first American act to be signed by a major Chinese record label and was chosen to represent the United States at the CCTV kick-off concert for the Summer Olympics in Beijing.
From International Heads of State, U.S. Presidents, sports & film celebrities, Fortune 500 companies, and industry leaders, Liquid Blue has been the "first call."
Nikki Green was onstage for years, but it was her eye for talent that created a dream team. "You have to be able to play, you have to be able to sing, you have to have a really good image, you got to be high energy," said Nikki.
"So, this is the World Record for the World's Most Traveled Band," said Scott showing me the award in his studio. "We looked at bands like The Rolling Stones. We traveled more than them," said Scott.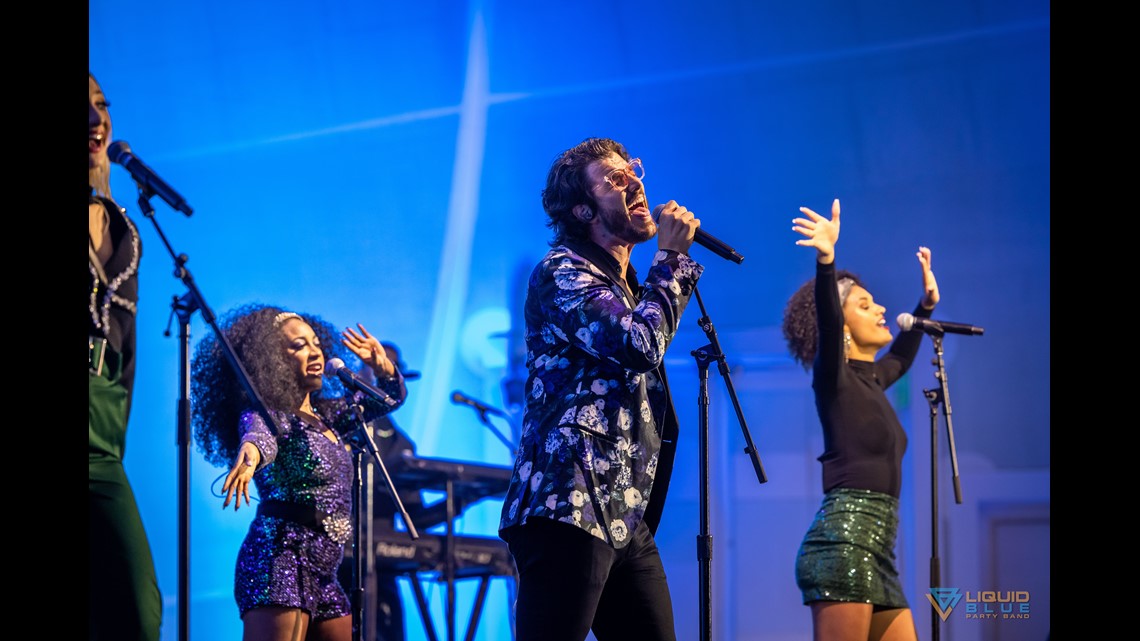 Singer Rustin Sailors says there's no greater compliment than to finish a show and hear the audience gush. "They can tell that we love doing it and that we love performing together," said Rustin.
Perry then added, "I think every show is different." They would have to be because Liquid Blue's song catalog is deeper than the Pacific Ocean. "I think at one point in time the list was over 600 songs," said Rustin.
"Everyone is in sync, everyone is ready to go, and it just goes. Spectacular shows seriously," said Perry. "When you see the audiences' eyes light up, they are in awe." When Liquid Blue drops the mic? "We did what we were supposed to do, everyone was happy, Look at the crowd, look at what's happening, and don't forget to write a review," laughed Perry.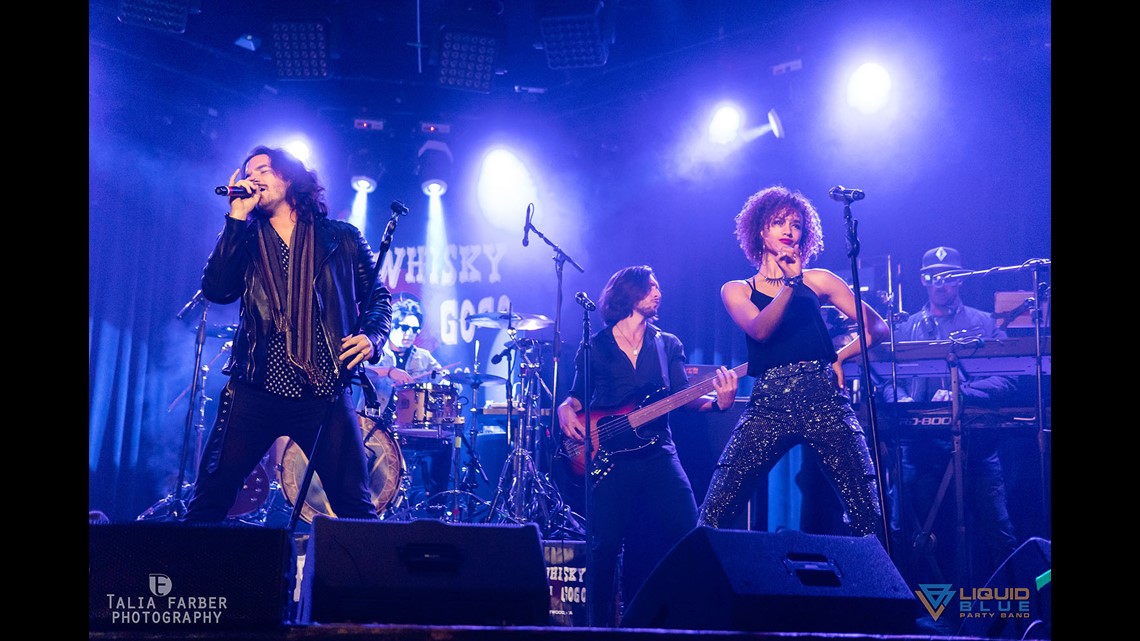 Liquid Blue features a lineup of A-list talent from Southern California. The group includes GRAMMY winners; TONY nominees; and AMERICAN IDOL national Top-100 contestants.
Liquid Blue is also a proud member of 1% for the Planet and designated a "Green Business" by the County of San Diego. We strive to be "carbon-neutral" by purchasing carbon offsets for our flights. Depending on where you want the band to play, you can book Liquid Blue for somewhere between fifteen and fifty thousand dollars. For more information click here.