TEMECULA, Calif. — When you go on vacation you are supposed to leave your worries behind, not your belongings.
In this Zevely Zone, I went to the Pechanga Resort and Casino in Temecula to take a deep dive into their vault of misplaced and lost items. 'Lost and Found' at Pechanga Resort and Casino is a bit of a numbers game. If a little more than one percent of the 3.5 million visitors annually leave something behind, that adds up to nearly 50,000 lost items.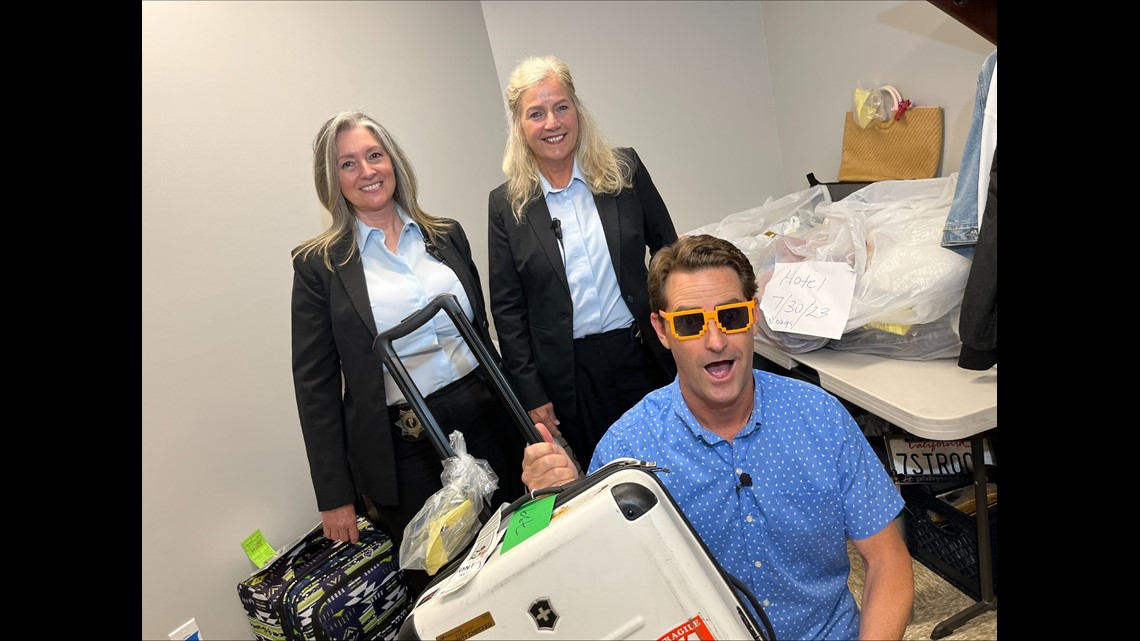 The resort's property room is kept under lock and key and watched with surveillance video cameras 24/7.
Pechanga visitors must be having so much fun, that they're forgetting to pack up their belongings when they leave. People are losing on average 130 items a day. Shirlene Orr and Katharine Carpenter are Department of Public Safety Property Officers at the resort. They showed me their number one lost item. Phone chargers. I picked up a box filled with cables. "That must weigh 150 pounds," I said. "Look at that!"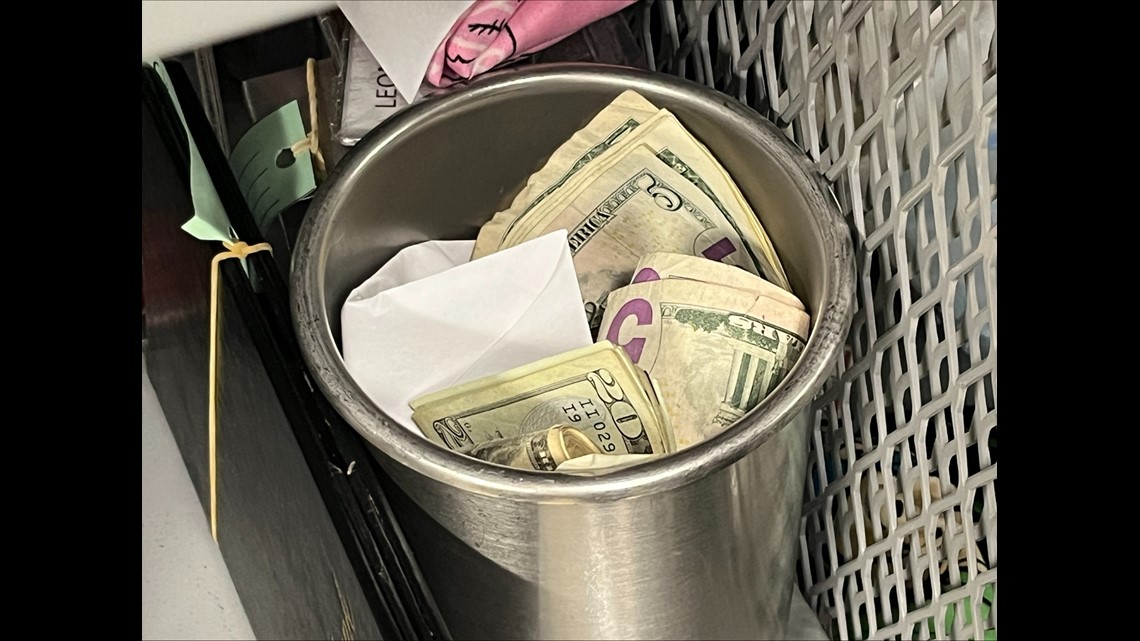 There's strange stuff too. Somebody left an oxygen tank, a glass eyeball and a license plate to a car.
Not to mention, human remains in an urn. "It was a woman. It was her son and she wanted to bring him with her and unfortunately, she left," said Katharine.
This seems to be the problem, people leave without their valuables. "Air pods, cell phones, eyeglasses," said Shirlene. Inside locked cages, we saw buckets filled with money, IDs, credit cards, wallets and a large container of marijuana. Drugs get turned over to law enforcement but everything else waits for someone to claim it. "We have gotten dentures multiple times," said Shirlene. "They had just too good of a time and just don't remember."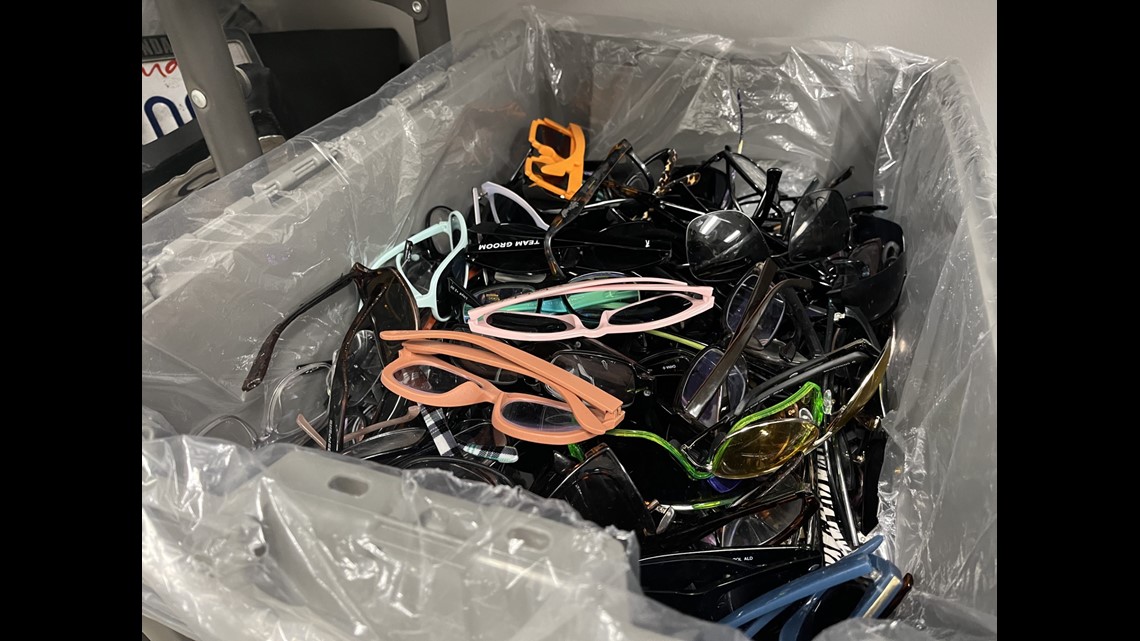 Inside the property room we saw multiple suitcases, canes, and racks of clothes.
If you do call to make a claim, please be specific. "The more description we have from people the easier it is," said Shirlene. All jewelry goes in a safe. "You must get people who called who are panicked," I said.
Shirlene and Katharine have returned too many wedding rings to count. "Oh gosh that's great that is our best thing is trying to get people's items back to them," said Shirlene. But surprisingly, many people never call. Pechanga Resort and Casino will keep the items for at least 15 days. Although jewelry is kept for 6 months, all other items get donated to local charities in 15 days.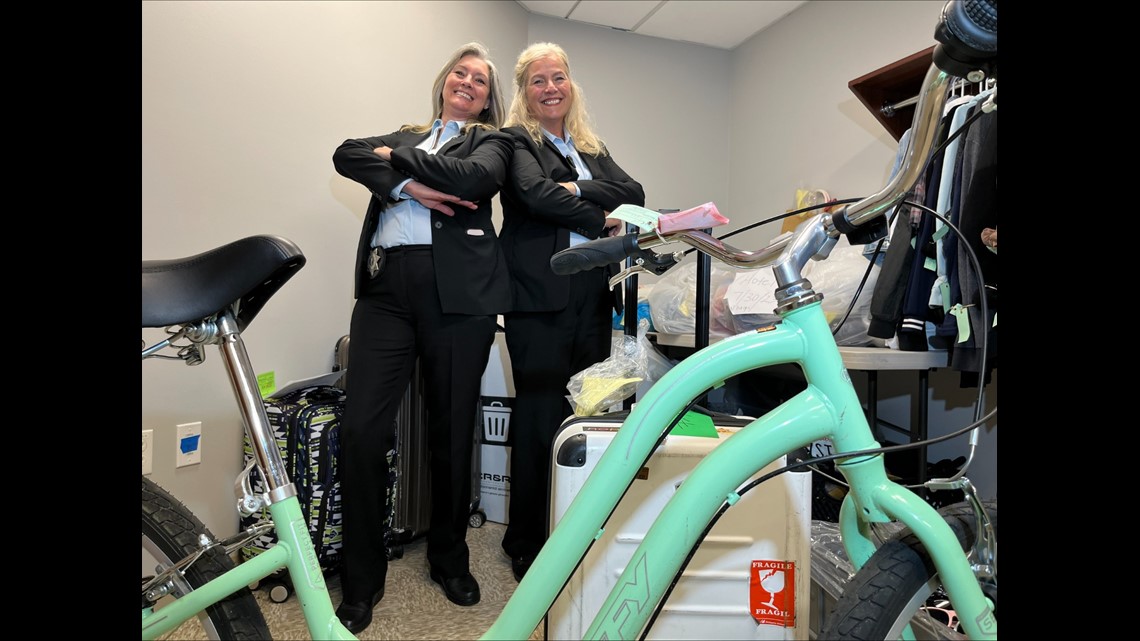 One of the items waiting to be a claimed is a gorgeous bike. "I went on vacation, and I left my bike at Pechanga," I said in disbelief. Tens of thousands of unclaimed items from Pechanga Resort and Casino are donated to local charities that help underserved students and military families in need every year. Visitors who lose an item can either call the resort or file an online claim.