IMPERIAL BEACH, Calif. — A South Bay woman is opening her heart and doors to families struggling with food insecurity. In this Zevely Zone, I went to Imperial Beach to circle back on a promise kept.
After nearly two years of hard work and much anticipation by South Bay residents facing food insecurity, Magnolia Project 1:1 The People's Choice Pantry is open to the public. For 13 years, rain or shine Regina Gamboa fed the homeless on the streets. "We've got cheese crackers some more protein and we always have to have our fruit," said Regina when I met her in 2021.
Regina told me at that time her dream was to open a no cost food pantry. "I told you when I met you in 2021 that this was our dream and we were going to do this," said Regina at her pantry located at 633 9th Street in Imperial Beach.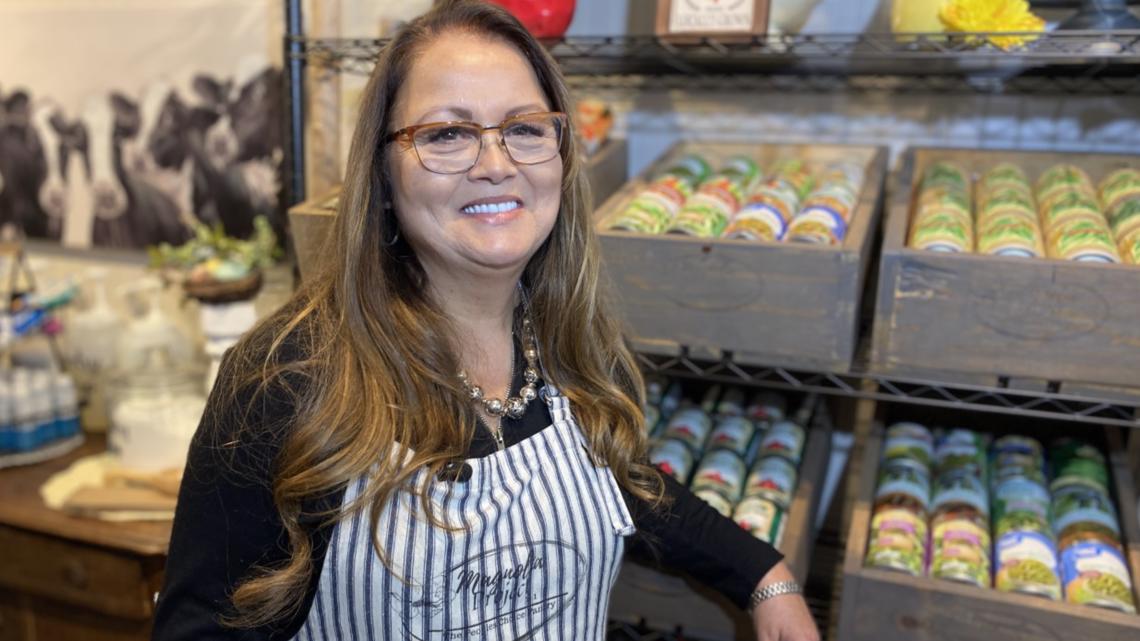 "It's for people who are suffering from food insecurities, but we don't stop anybody," said Regina was surrounded with canned goods, fresh produce, bread and much more. "They shop for free, everything in here is absolutely free. This is one of our favorite clients Ms. Charlotte," said Regina.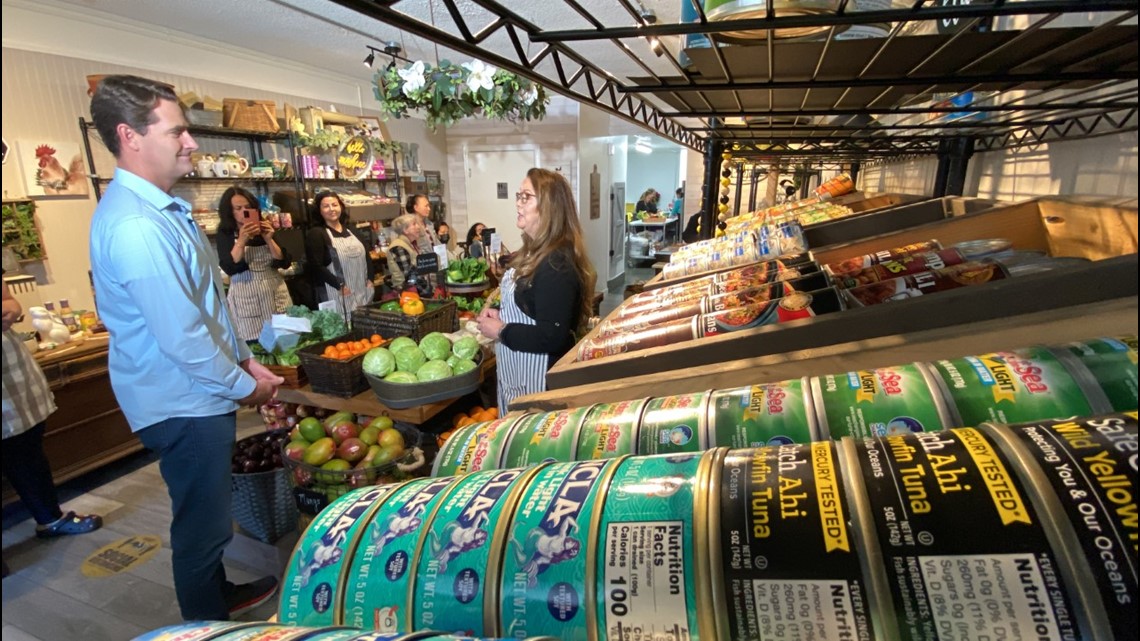 73-year-old Charlotte Hajec is a retired social worker. Charlotte didn't eat vegetables for three years until Regina started looking out for her. "I can't get to the grocery store, and I don't have a car. She's fabulous," said Charlotte. Not only does Regina give away fresh food, but her chefs also teach people how to cook with it. "So, we are going to add the eggs into the pan, and we are going to start our scramble," said a chef during a cooking lesson.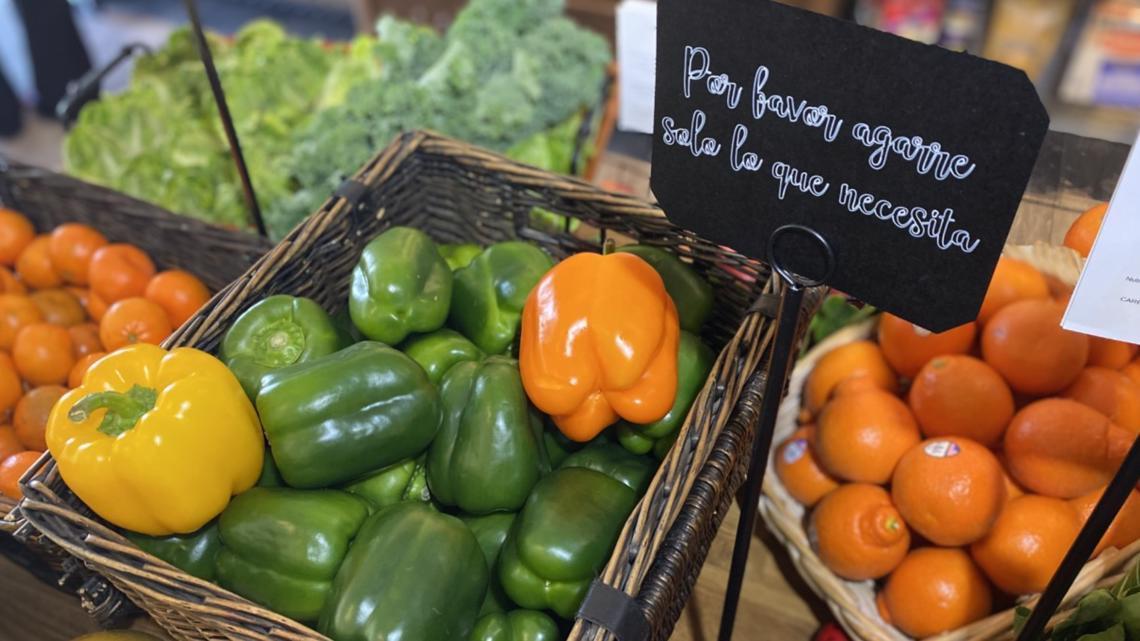 "I didn't know how to cook before," said client Kim Alcantar who still can't believe it's all free. "I am on a very limited income because I am disabled, so to go to the grocery store to get fresh food and vegetables has been very hard it's so expensive," said Kim. Regina wants to tackle food insecurity in the South Bay but also a lack of nutrition. "One in three Hispanics are diabetic and we want to change that trajectory," said Regina.
Another client, Lupe Cuen, is diabetic. "I am 71 years old, and I did not like vegetables," said Lupe. But thanks to Regina, she's eating healthy now. "She is a wonderful person; she is so helpful in every way. We really love her, that is why we are here all of the time," said Lupe.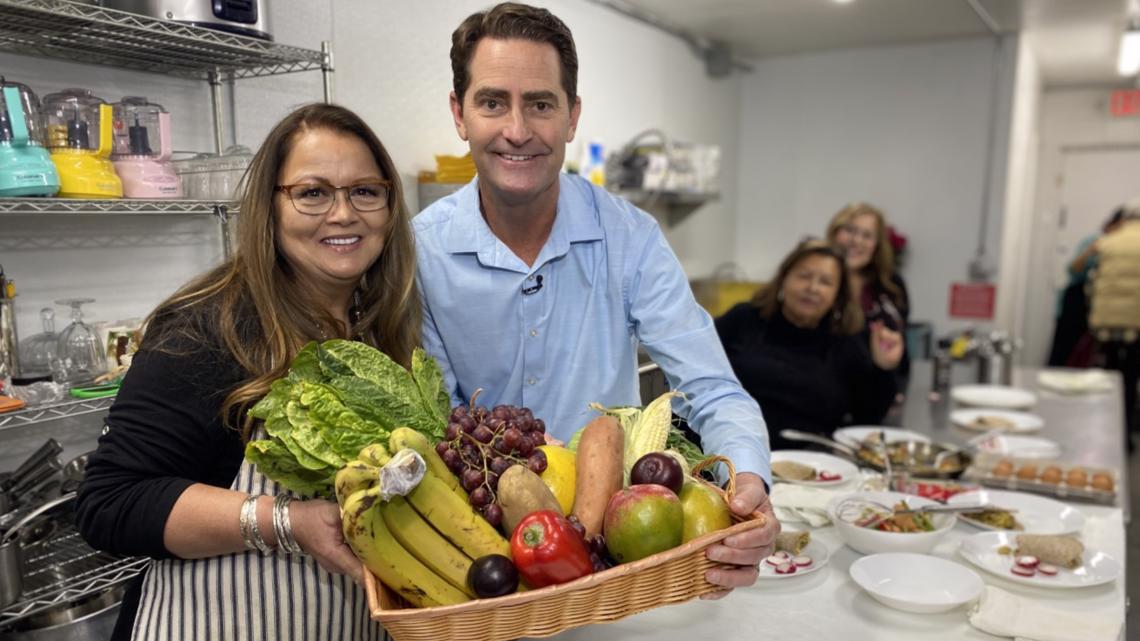 "This is a passion for me, I have a purpose and I have a passion," said Regina. Her pantry looks like a grocery store, but the only thing you won't find is a cash register. "We don't pay nothing, that is the best part, that is why she can't get rid of us we are her first class, and we are here," laughed Lupe and Kim.
I asked Regina how she accomplished her dream. "A lot of prayer, a lot of prayer," she said. "This is Imperial Beach's sunshine spot. "We're the first people's choice pantry to offer nutritional instruction and healthy cooking classes at the same location, and we can't wait to welcome our residents in need."
Clients must call to schedule an appointment, and there are two ways they can receive groceries: shopping at our storefront or curbside pick-up. "We love supporting local farms, so we purchase our eggs from a Lakeside farm and buy honey from a local beekeeper," Gamboa stated. The people's choice model is important because it provides dignity and empowers the client.
Magnolia Project is open Monday, Wednesday, Friday, and Saturday from 12-4:00 p.m. Call for an appointment at (619) 770-6000. To sign up for "Making Healthy Food Together" cooking classes, reserve your spot at projectoneone@yahoo.com, or call (619) 777-6723. For more information or to help with a donation click here.
Watch more Zevely Zone content below: