SAN DIEGO — When a famous celebrity chef says your food is great, you can expect thousands of new customers to arrive at your door. In this Zevely Zone, I visited the Nutmeg Bakery and Cafe in Sabre Springs. Eleven years ago, Drew and Michka Hoffos opened the Nutmeg Bakery and Cafe. They told me opening a restaurant is as hard as everyone says it is. "Oh yeah, it's worse. It's harder," said Michka.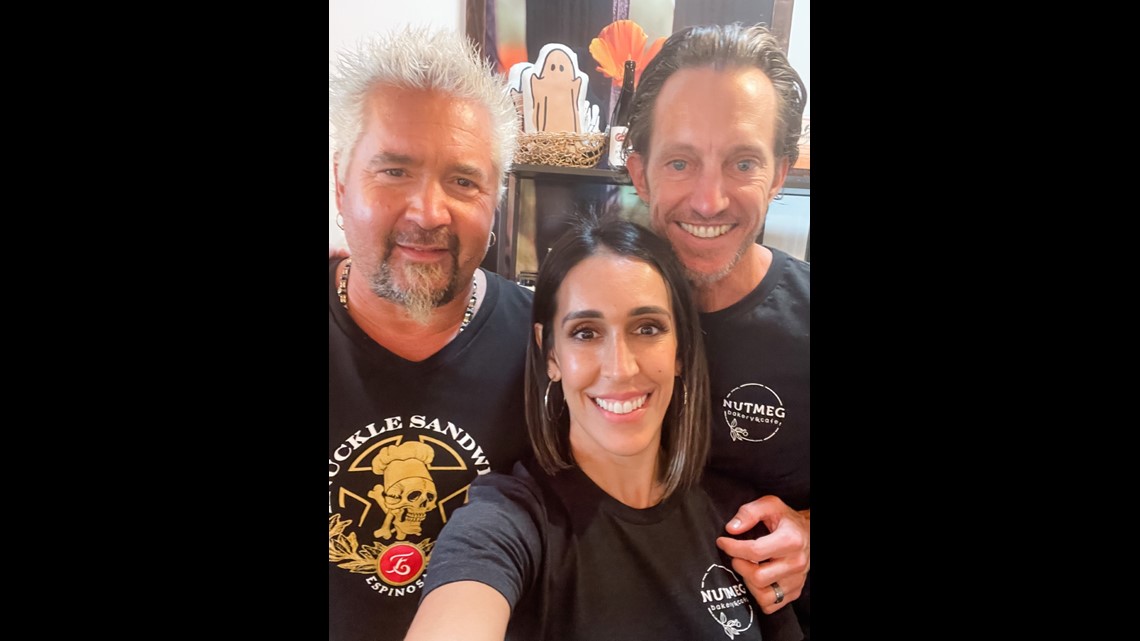 Business has been good, but this year in 2023 it's been great. Call it the Guy Fieri factor. "It's been wild," said Drew. In January, Celebrity Chef Guy Fieri featured the bakery on his show Diners, Drive-Ins and Dives. "People who watch that show. They are loyal and they really love food,' said Drew.
When I walked in the cafe, a sign caught my eye, and I had no idea what it meant. It stated, "Ask us about our DDD Special." That sign meant nothing to me but everything to customer Aaron Jaffe. "Triple D. Diners, Drive-Ins and Dives, Guy Fieri is the host he takes you to Flavor Town on a pretty weekly basis," said Aaron. To a table of Poway teachers, a stamp of approval from Guy Fieri gets high marks. "It means that everything that is served there is excellent," said Todd Parr. "It means trustworthy food in a potentially neighborhood setting so you are getting away from the chains and getting something that is authentic," said Aaron.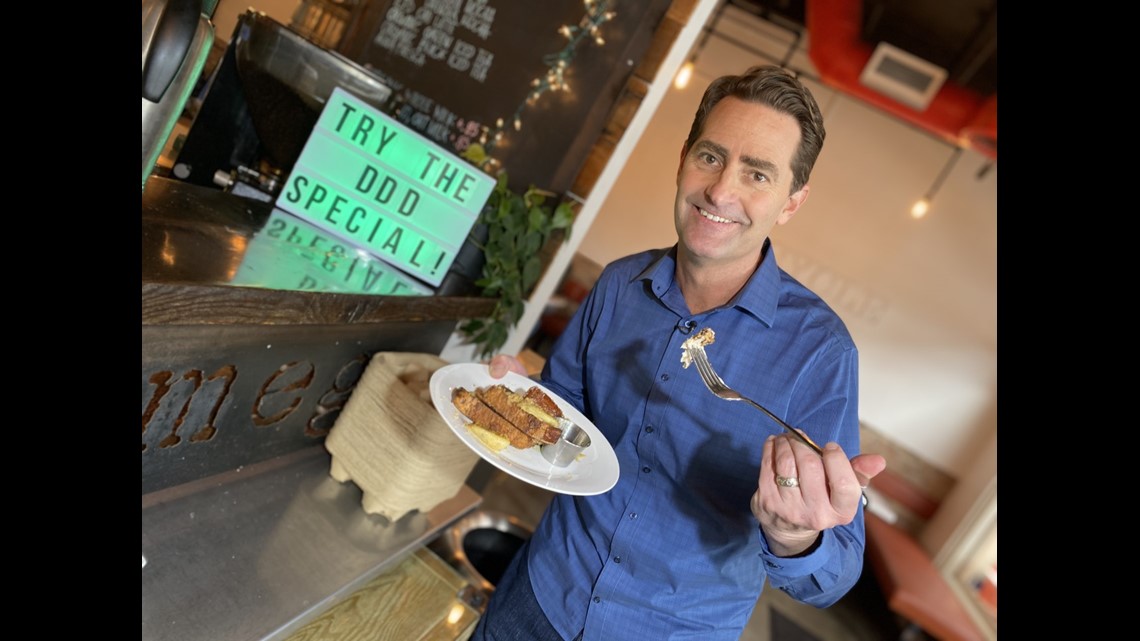 "We had people coming from Fallbrook and Lakeside and Alpine and we had people who said we didn't see the show but our friend in Texas saw it and said you have to go to this place because it is within driving distance of you," said Drew who focuses his menu on organic, local ingredients that create high quality food with smaller portions. The Nutmeg Bakery was the dream of Michka's mom, Shirin Soroushian, who was born in Iran. "It was my passion always baking," said Shirin. "Everything good quality that is my vision."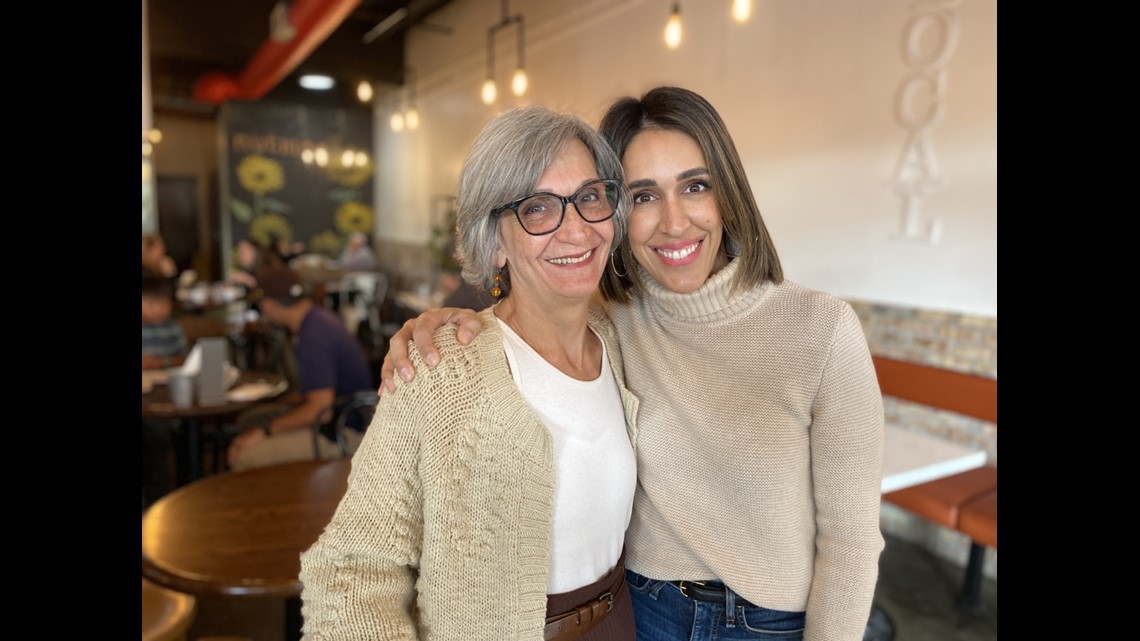 "I can't believe it because when we first opened it was just going to be her little bakery," said Michka. That little bakery and the DDD sign are creating large lines of customers. "They know that he does his research they know he checks places out and as soon as he aired his show it was crazy the flood gates opened," said Drew.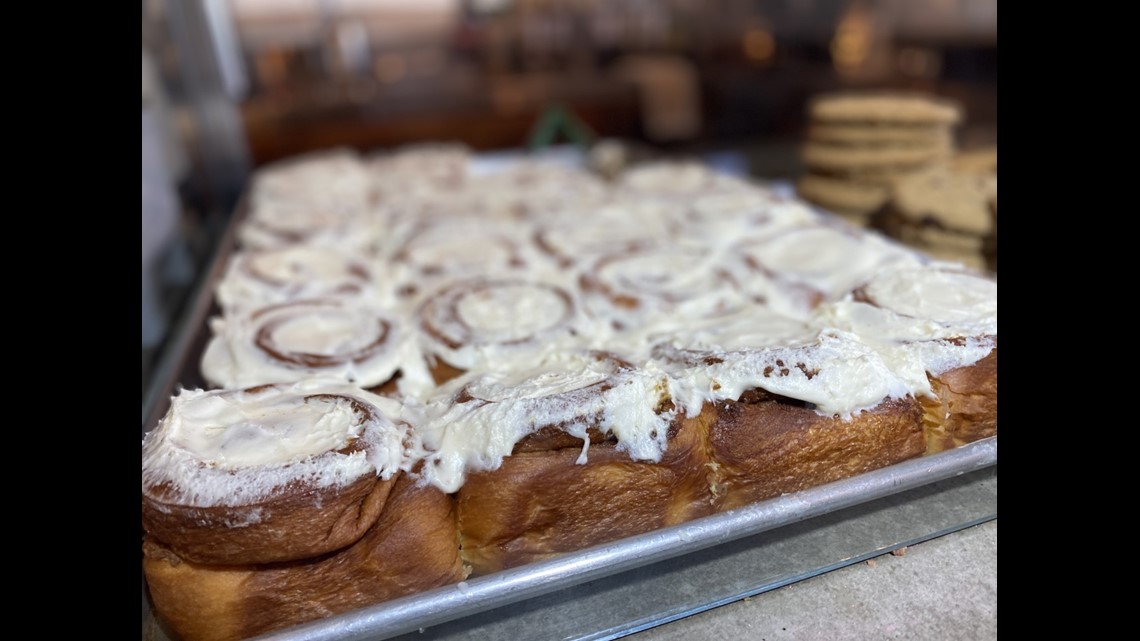 Customers come for Guy Fieri's referral, but they stay for the food. "I would say that's a fair assessment," said Drew. In case you're wondering, the Triple D lunch special is the La Havana panini and for breakfast it's the Bananas Fosters French Toast stuffed with cream cheese ricotta filling. A dish Guy graced with a nickname of his own. "He called the streusel on top a gravel road to Flavor town," said Drew.
"Wow, my compliments to the chef," I said enjoying a big bite. "I'll let him know, ha, ha, ha," laughed Drew. The Nutmeg Bakery and Cafe has two locations in San Diego County. For more information click here.
Watch Related: Wee Companions: Animal shelter makes a big deal out of little pets (Feb 2, 2023)