VISTA, Calif. — The American flag stands for service and sacrifice. In this Zevely Zone, I caught up with a patriotic man in Vista giving new life to old flags. For those who never joined the military, Dee Folse is an example of how every American can serve their country.
I first met Dee in 2016, when he was replacing American flags that became tattered and torn on local mountain tops. "Oh, yeah, we are still doing that," said Dee. Every time a new flag goes up, an old flag comes down and needs to be respectfully decommissioned. "I could not be more serious about this," said Dee.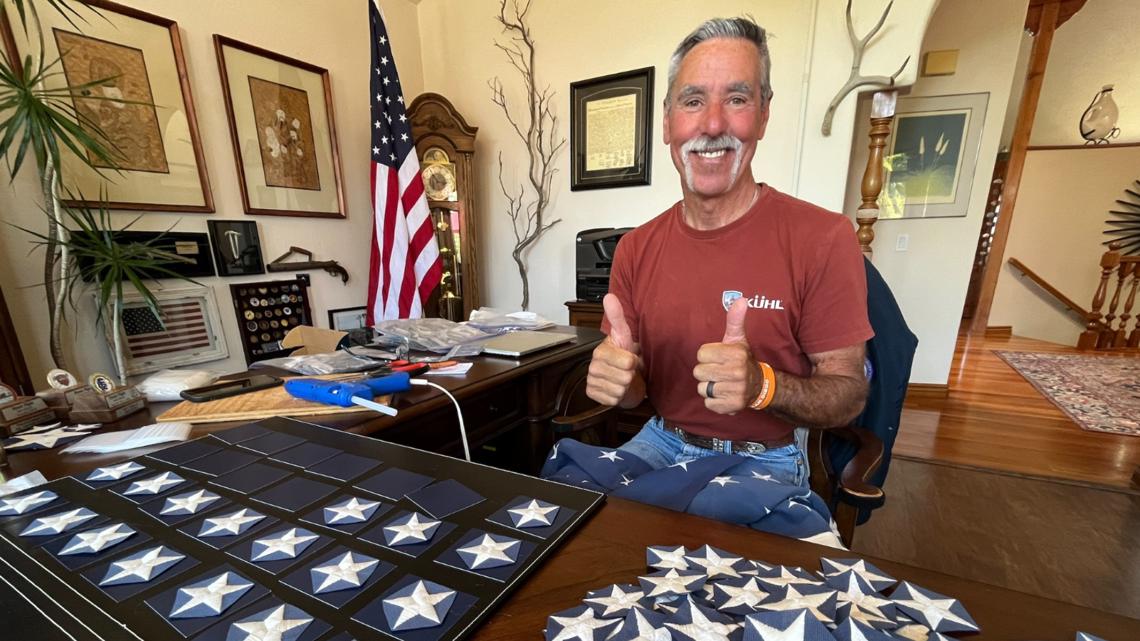 Dee says he is the only Folse in his family who didn't serve in the military.
"My dad was in the Air Force that is a picture of him right there, my grandfather was in the Army in Germany and served under Patton that's his awards," said Dee.
I asked him if he was getting emotional talking about his family's heroes. "A little bit because this is an emotional thing," said Dee.
American flags that watch over our heroes at Miramar National Cemetery eventually lose their luster.
"So, these stars these have flown for six months over our fallen at Miramar National Cemetery," said Dee who cuts the flags apart with scissors.
The stripes get burned, but Dee saves the stars. "Correct," said Dee. "Each flag represents two and half hours of labor."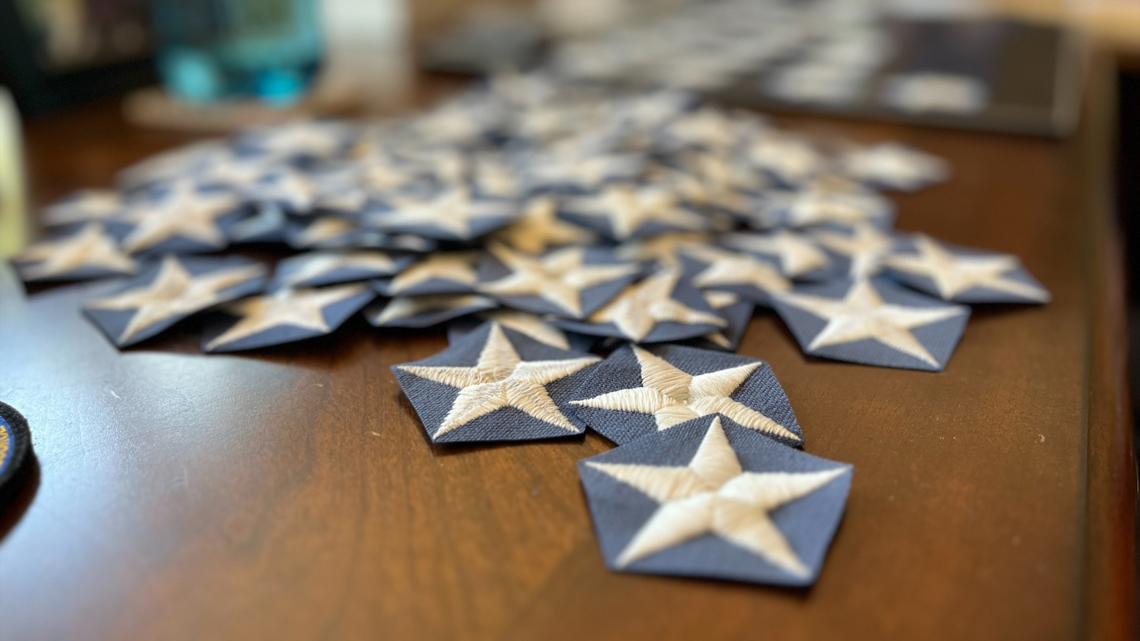 Multiply that time by 300 flags. "That sounds like 800 hours of work to me," I said.
"I'd guess that would be about right and I'm pretty good at it, I just can't make it go faster," said Dee.
"I don't think we can give too much. How do you give too much to somebody that wrote a check payable to the United States of America for up to and including their lives?"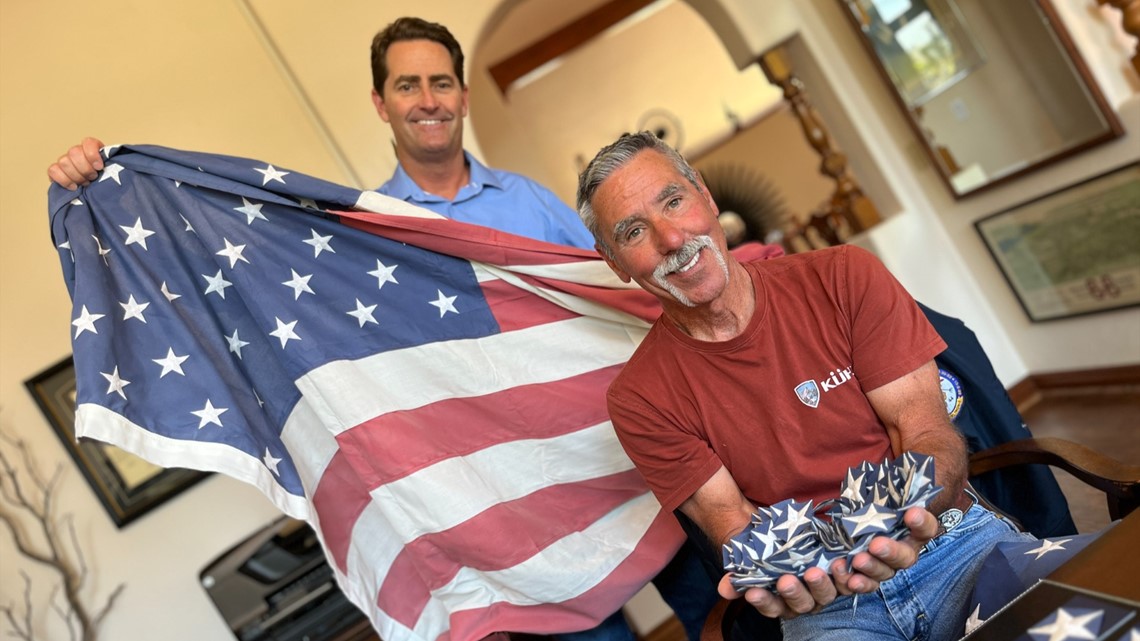 Dee saves the stars from Miramar National Cemetery, so he can give them to strangers who often tell him. "My dad is buried there, or I am going to be buried there or my son is buried there," said Dee.
Along with rescuing old flags from mountain tops, Dee has volunteered on more than a dozen Honor Flights to Washington D.C. I told him how struck I was by his patriotism.
"I am proud of that. I am proud of that, and I wish it was a little bit more contagious than it is," said Dee who hopes to inspire other Americans to find their own reason for patriotism.
"I didn't serve, no one is shooting at me right now and I'll continue to do it," said Dee. I asked him if anyone ever calls him the 'Flag Man'. "I just go by Dee," said the humble patriot.
Dee will give a star away to anyone who wants one. If you'd like to contact him, his email address is dee@honorflightsandiego.org.