VISTA, Calif. — A third-grader at High Tech Elementary North County in San Marcos is defying the laws of physics with his bicycle. In this Zevely Zone, I checked out the bike backflip everyone has been talking about. The one that went viral after an 8-year-old (now 9-year-old) in San Marcos got an online boost from a TV network he didn't know much about.
"So like, SP something? It's like a sports thing posted it," said Connor Stitt.
I said, "It's called ESPN."
Connor's eyes lit up and he said, "Yes, ESPN posted it."
Connor may not have heard of ESPN, but his parents Chelsea and John have and they told me, "We got a message from ESPN in our mailbox -like our DMs -and they were like 'Hi can have permission to use this video?' and we're like 'yeah.'"
Connor suddenly had ten thousand new fans.
"In one day, the day that we posted it, his Instagram grew by 10,000," said Chelsea.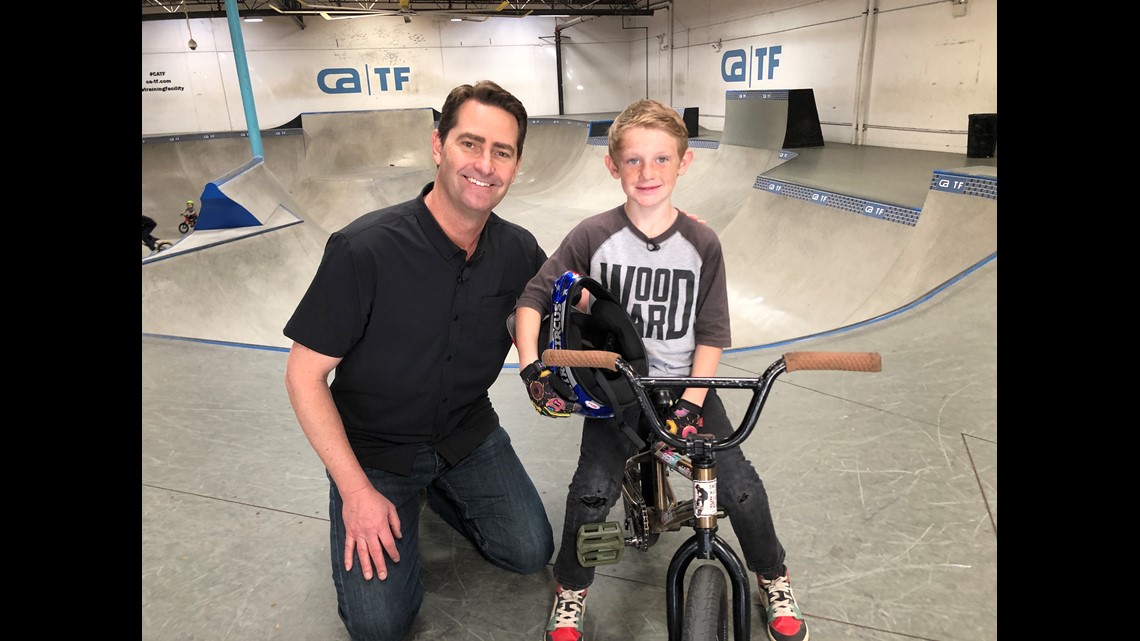 "How do you do a backflip on your bike?" I asked.
Connor explained, "You just sit back and look back like that."
Connor makes it sound easy because for him it is, after all, he's already working on his next trick a double backflip that's lead to more wipeouts than even his helmet can remember.
"There's that, well that, that, that ,that," said Connor pointing out all of the gashes on his helmet.
That's what sets Connor apart from other riders.
"I don't get afraid," he said.
He stared at me and said nothing, so I took it as a yes.
"Who is the worrier? Mom or dad?" I asked.
Chelsea told me, "We take turns with that."
John then added, "Yeah, I mean I think I probably worry more because I understand the physics a little bit better and so like she'll say 'he's got that' and I say 'no, that's not a good idea.'"
John grew up riding motocross and they start them young in the Stitt family. I met Connor's siblings. Catcher is 10 years old, Finn and Faye are 4, and Maverick is 2 - and yep, they all ride.
Connor celebrated his 9th birthday recently which means he's one year closer to turning pro.
"What's it like to be famous?" I asked.
Connor said, "Um, a lot of people know you."
Connor is fearless in the air and on the dance floor (you can see his victory dance after he stomps a big jump in the slow-mo video below).
All I can say is, remember the name Connor Stitt.