SAN DIEGO — A recent Yelp survey ranked a popular donut shop in Carmel Mountain Ranch the sixth best in the country. In this Zevely Zone, I found out why customers say the success of Sesame Donuts is extra sweet.
A Yelp survey ranked the donut shop among the 100 best in the nation for 2022. Apparently, people love delicious donuts and rooting for the little guy. For more than three decades, it's been service with a smile at Sesame Donuts.
But imagine the shop's surprise when a Yelp survey of the Top 100 US Donut Shops ranked Sesame Donuts 6th in the country. I never expect that," said the owner, Chin Kim. He and his wife Jenny immigrated from South Korea.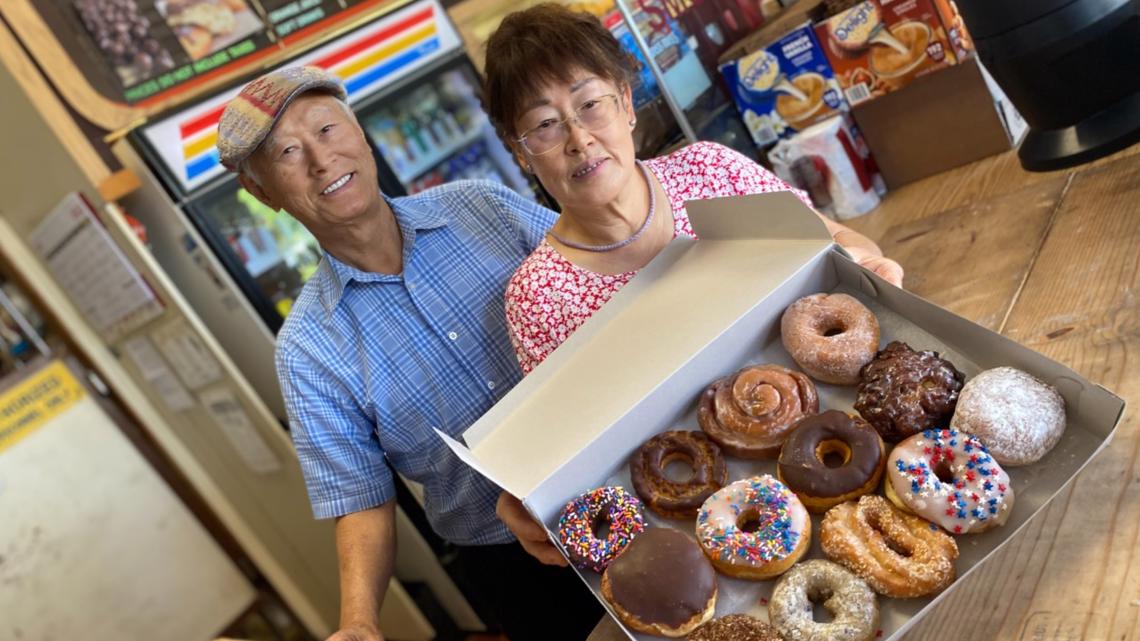 Along with the Yelp review, a special proclamation hangs on the wall from Assemblymember Brian Maienschein. "I didn't expect this one too," said Chin.
Alicia Becerra and her family are glad to take a bite out of this American dream. "So good. These are some of our favorites. We love the Boston Cream" said the family members. When asked about the shop's national ranking? "I was not surprised because that is how great they are," said Alicia.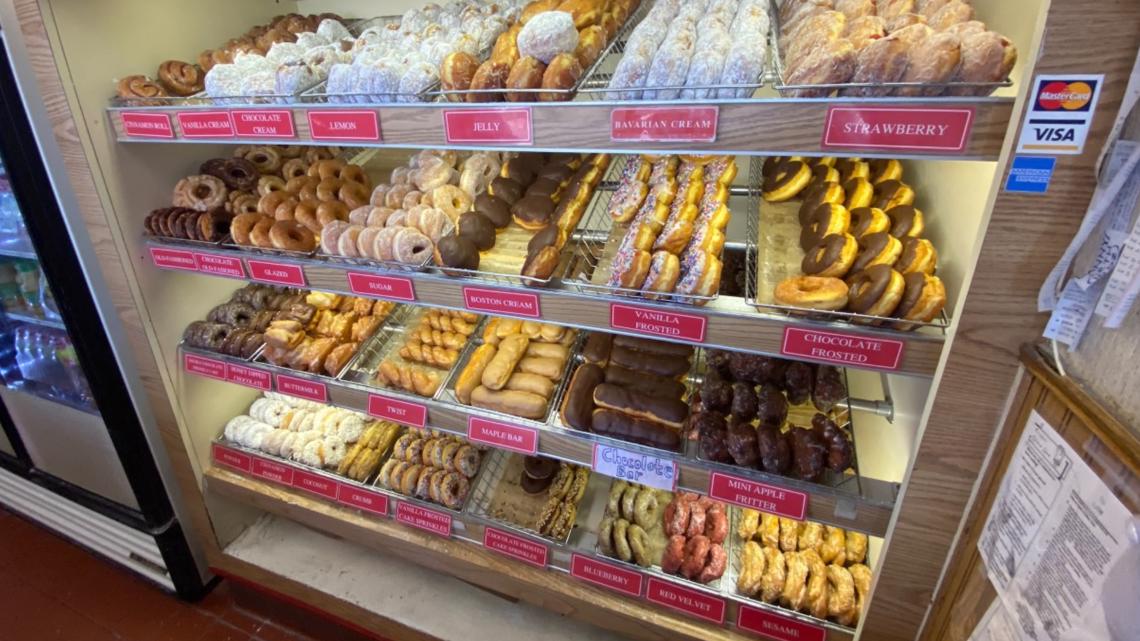 Anna Sonnenburg and her 2-year-old daughter are also regulars. I asked them what makes the place so special? "They have been here for so long and they are just good," said Anna.
It's not as if customers don't have a choice of donuts, six years ago corporate giant Krispy Kreme set up shop 50 yards away from Sesame Donuts.
"I drive right past it to this place," said Roy Anthony. "They have delicious donuts, and my wife this morning reminded me don't forget to get the donuts before you come home."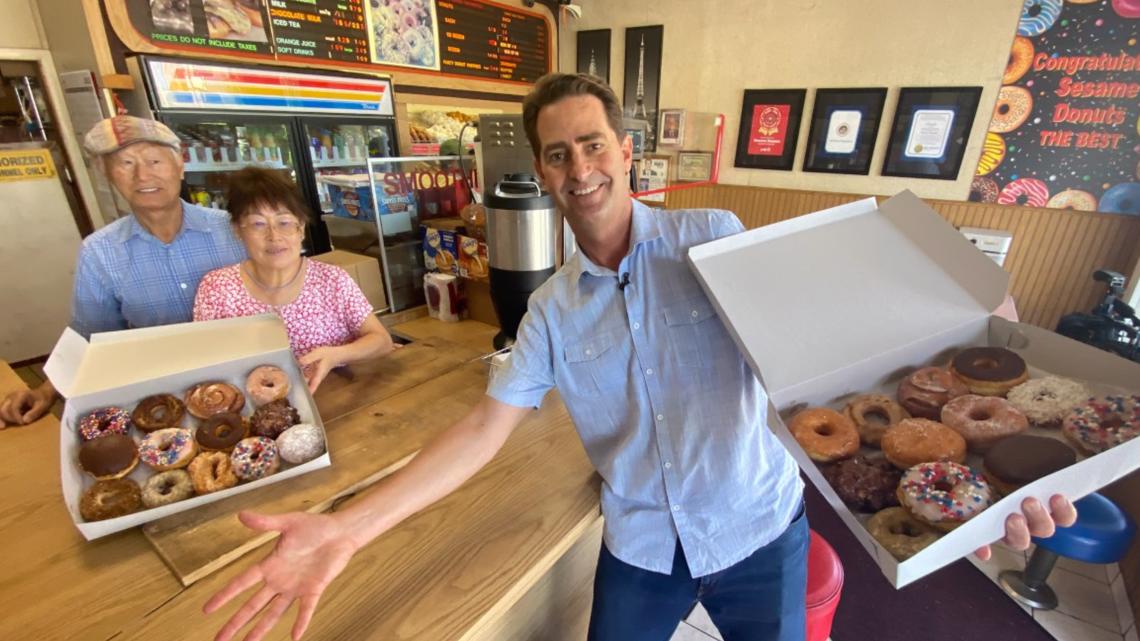 As for David and Goliath showdown? Sesame Donuts' business has never been better. In fact, the business has more customers than ever? "Oh yes. That it true," said Chin.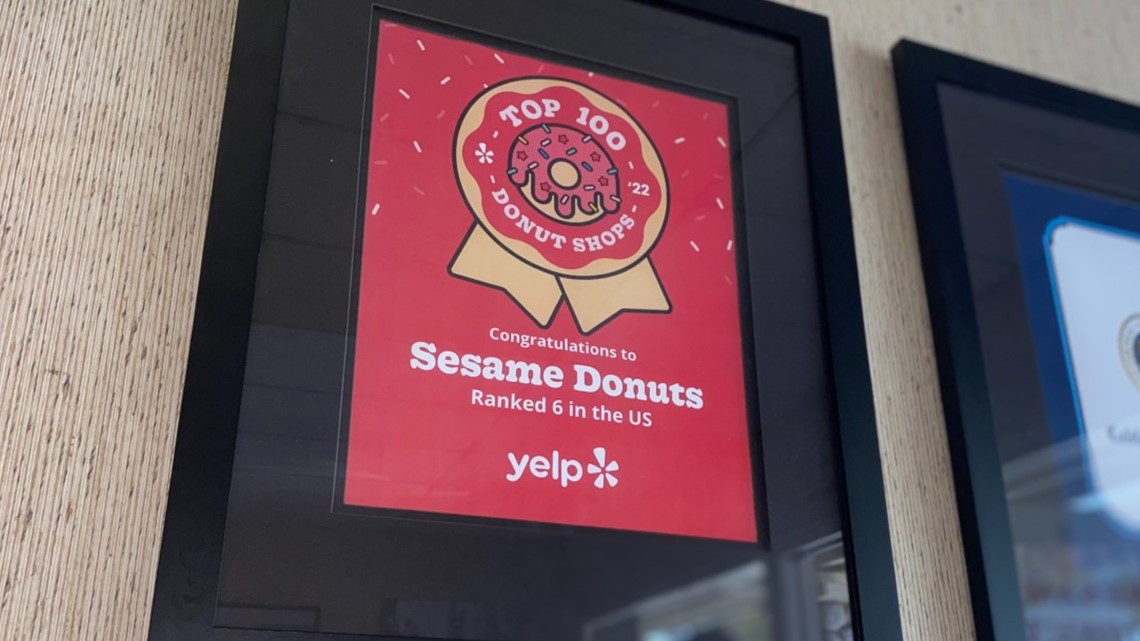 The 6th best shop in the states? Who could compete against that?
"The customer service, the friendliness, the community vibe," said Alicia. "They show so much love to the community which is what I think they are the best."
"I like to support the independent places. The mom and pop," said Roy.
"Thank you. Thank you!" said Jenny as some customers left the store. Sesame Donuts is open 24 hours a day. They are and located on 11040 Rancho Carmel Drive #6 in Carmel Mountain Ranch. For more information click here.
Check out more Zevely Zone content below: