SAN DIEGO — Social media is a way for people to stay in touch with their loved ones, but could you still interact online if you went blind? In this Zevely Zone, I went to the Braille Institute in La Jolla to meet an inspiring woman.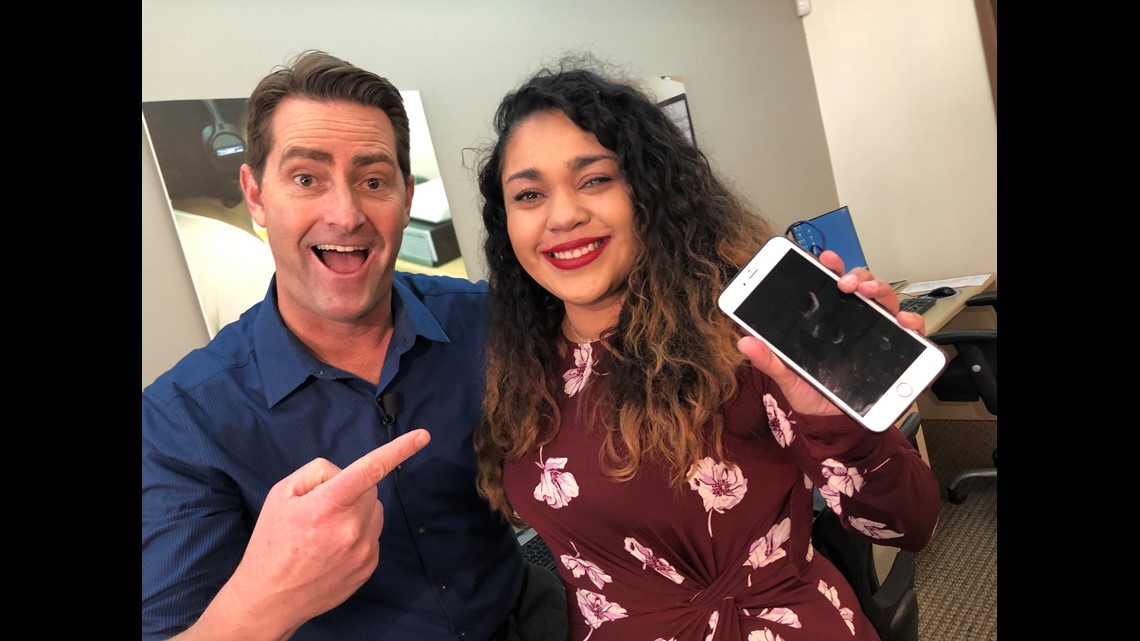 For the first 24 years of her life, Andrea Villasenor could see just fine and had normal vision.
"I was driving to work one day and everything got extremely blurry and out of focus," said Andrea.
She is now 26 years old and told me her diabetes lead to two detached retinas and complete blindness.
"Emotionally, what is that moment like?" I asked.
Andrea said, "Very hard, very lonely."
Andrea suddenly found herself living in darkness and thinking: "There is nothing I can do right now as a blind woman, what's the point?"
That's when she discovered the Braille Institute, a nonprofit organization that's helped people with vision loss for more than a century. People with vision impairment come to the Braille Institute to better their lives and that can mean learning how to catch a bus, cook a meal or find more friends on their phones.
Before going blind, Andrea was active on social media.
"I was on Facebook, Instagram, Twitter," said Andrea.
She wanted it all back because not being able to read or respond to friends and family, "was very upsetting that I couldn't have that independence to respond to someone by myself," said Andrea.
So, she started taking social media courses at the Braille Institute.
"Andrea is really incredible," said Wanda Myers, the Educational Programs Manager.
Wanda said all of the courses are free including the social media program Andrea enrolled in.
"I think it has really helped her to gain confidence," said Wanda.
Andrea showed News 8 what she learned.
"I double tap it and it takes me to my Facebook page," she said.
Andrea showed us her new skills which included lighting quick fast fingers on her phone.
"Wow you're fast," I blurted out.
The social butterfly is back.
"It was overwhelming knowing that I could still do the things that any other twenty-something year old can do," said Andrea who has a mother, father, and two older brothers.
Now, Andrea volunteers to help others.
"Have you posted anything?" she asked while helping a student by the name of Larry Espinoza.
And as I mentioned before, Andrea is all about making new friends.
"You tweet me, I'll tweet you," I said.
Andrea's face lit up as she announced, "Yay, Twitter friends!!"
We then performed a cell phone high five laughing.
If you'd like more information about the free programs available at the Braille Institute go to www.brailleinstitute.org.