SAN DIEGO — Last fall, when a well-known San Diego sword swallower had a near-death experience, his story made international headlines. In this Zevely Zone, I met 'Murrugun the Mystic'.
Those who live by the sword, die by the sword. Scott Nelson says truer words were never spoken. One headline in the New York Post read 'Legendary Sword Swallower Nearly Dies After Slashing Liver and Lung in Stunt Gone Wrong'.
"That is true, that is very true," said Scott Nelson who prefers his stage name. "I go by Murrugun the Mystic because Scott Nelson is just too plain and boring," said Scott.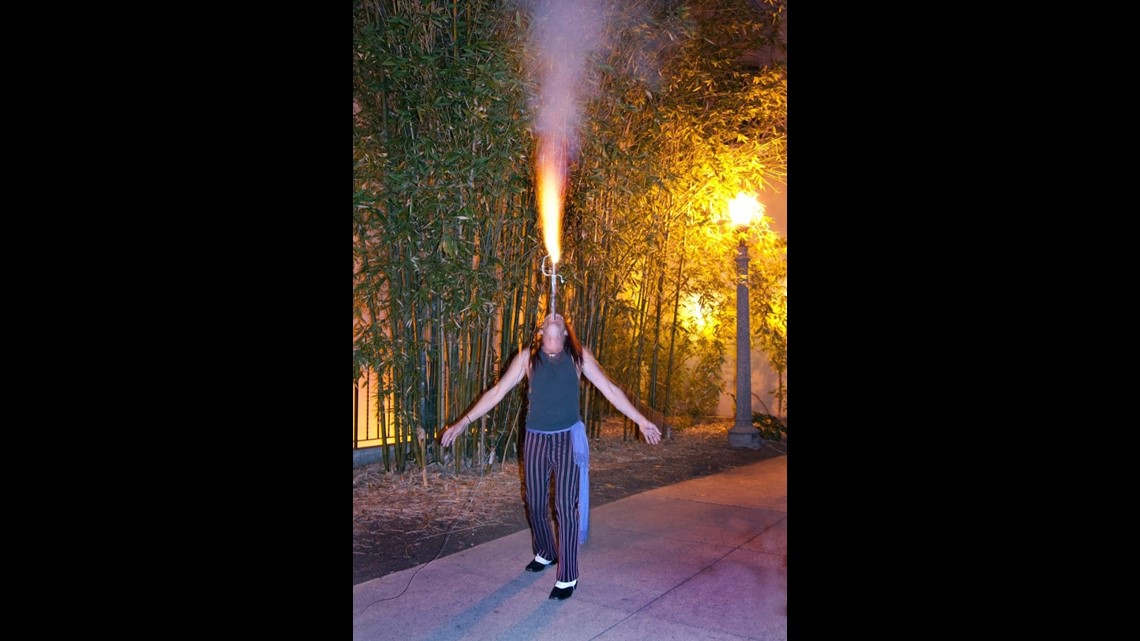 At the age of 12, Murrugun the Mystic started sharpening his skill sets. "I take metal skewers that are sharpened with a handle bent on one end and I run them through my bicep until they pop out the other side," he said. "I lie on beds of nails and have four of the biggest guys in the audience stand on top of me." Scott continued. "Fire breathing and fire eating. I can blow fire out of both nostrils simultaneously," Scott said. But his wheelhouse is sword swallowing.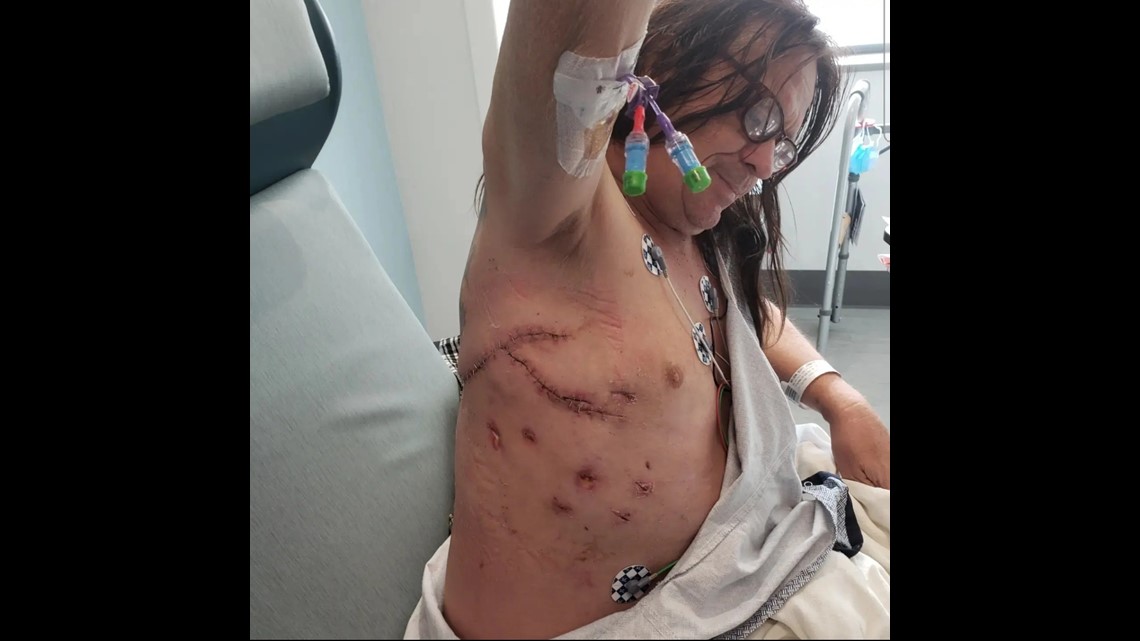 In one trick, Murrugun the Mystic attaches a rocket to the end of the sword.
"It fires off and goes down in me in less than a second, I have to grab it with my teeth before it perforates the bottom of my stomach," said Scott.
He also swallows five swords at once.
"So, what I think happened is that I let go of the swords too soon," said Scott. It happened last October while performing in Washington DC. "They rocked out and scissored out like this and that is where the one got me on the way down," said Scott.
Minutes after the performance, Scott started gasping for breath.
"All of sudden I couldn't catch my breath," said Scott. "I was in a coma for 28 days."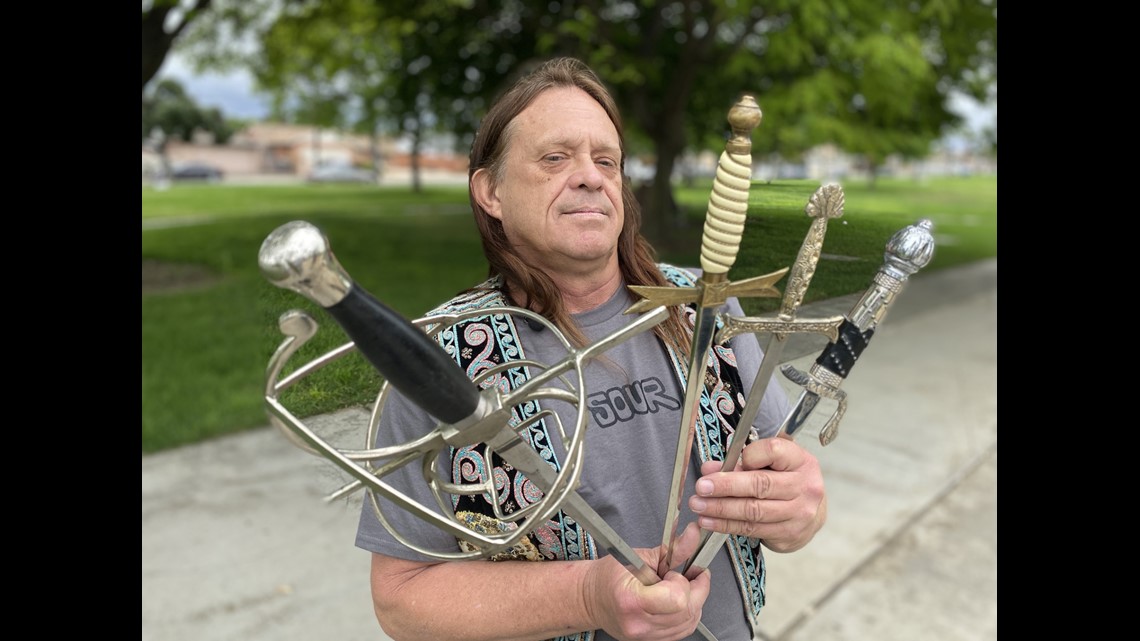 If he could not breathe before multiple surgeries, you should have seen him when he received the medical bill.
"It's hundreds of thousands," said Scott.
A donation to Murrugan the Mystic's GoFundMe Page would help slash those bills down to size and get a good dude back on his feet. Murrugun the Mystic has been out of work for many months mending.
"I am feeling much better thank you," said Scott.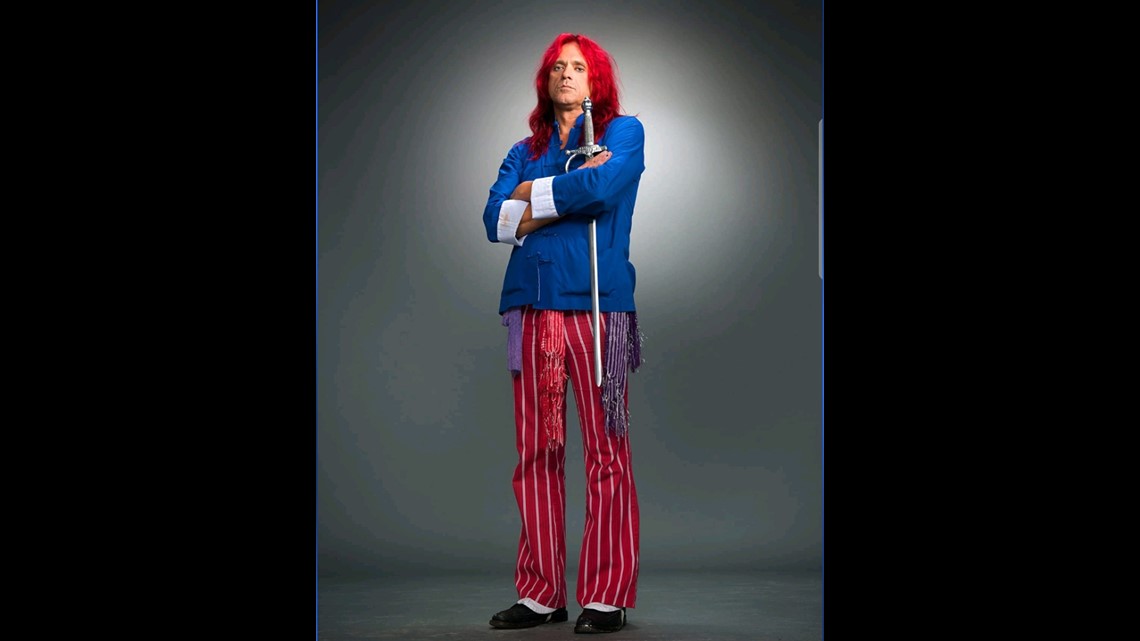 I asked him if he plans to swallow more swords.
"Yes, I am going to be back at it," said Scott.
This really surprised me. In previous articles, Murrigun the Mystic swore he'd never do it again.
"Now kids don't try this at home," said Scott. "There it is, are you okay?" Scott demonstrated the swallowing of a sword, and I couldn't look.
"Don't worry, I am used to that reaction," said Scott while licking the 26-inch blade. "Hey look breakfast, Egg McMuffin!" said Scott.
Scott told me he will never swallow five swords at the same time again. If you'd like to learn more about his story or help him out with a donation of any size, click on his GoFundMe page.
Watch Related: Legendary San Diego sword swallower hospitalized with slashed abdominal cavity, pierced liver (Dec 5, 2022)