SAN DIEGO — Teen Vogue is acknowledging the courageous work of a San Diego student. In this Zevely Zone, I visited the Academy of Our Lady of Peace to meet a 17-year-old stand-out.
Some topics are uncomfortable such as eating disorders and carry a stigma that Gillian Johnson wants to take on. Along with the many joys of being a teenager, came the challenge of an eating disorder. "At the end of freshman year, it really started to become more a part of my life and become more of a prevalent problem," said the high school senior at Academy of Our Lady of Peace.
"I'd been struggling for a while and then in 2021 it really got to a point where my parents and I decided that it would be best for me if I were admitted to a treatment center."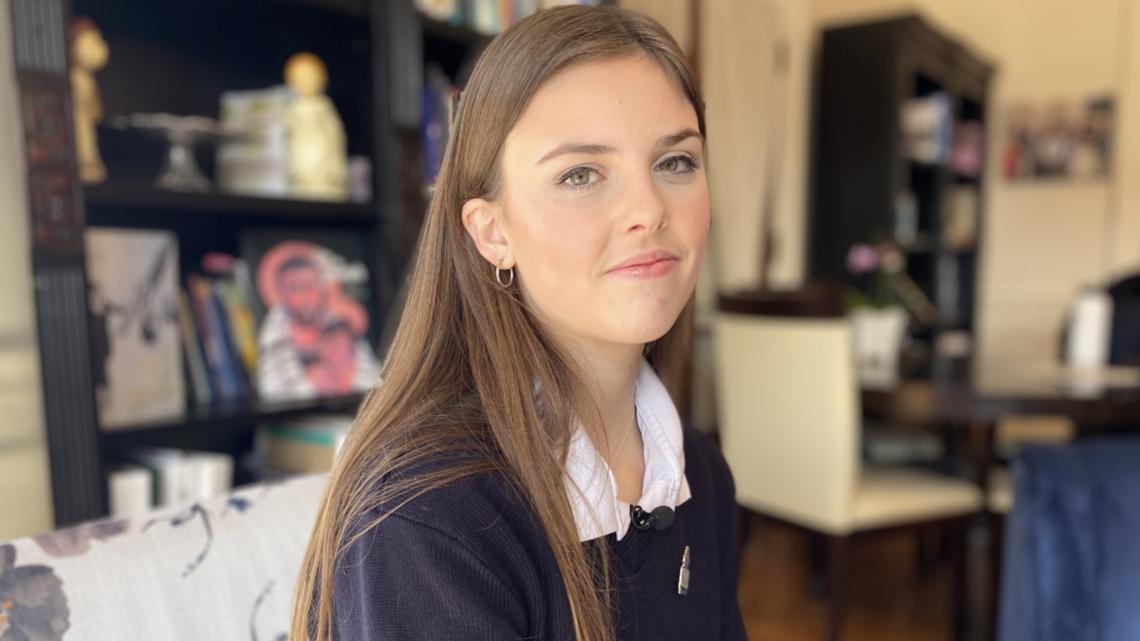 Treatment helped Gillian realize she was far from alone. "Everyone has their own relationship to food and their bodies," said Gillian. After discharge, Gillian founded Recovery Meet-Ups, a platform that brings high schoolers recovering from eating disorders together. "Our structure is like a weekly meet up, so essentially it's over Zoom and it's with a cohort of 5 to 8 students," said Gillian.
During these meetings, participants have the opportunity to share successful coping techniques and skills, receive and provide advice on what they've learned on their Recovery journeys, and work together on group initiatives to solve systemic mental health issues.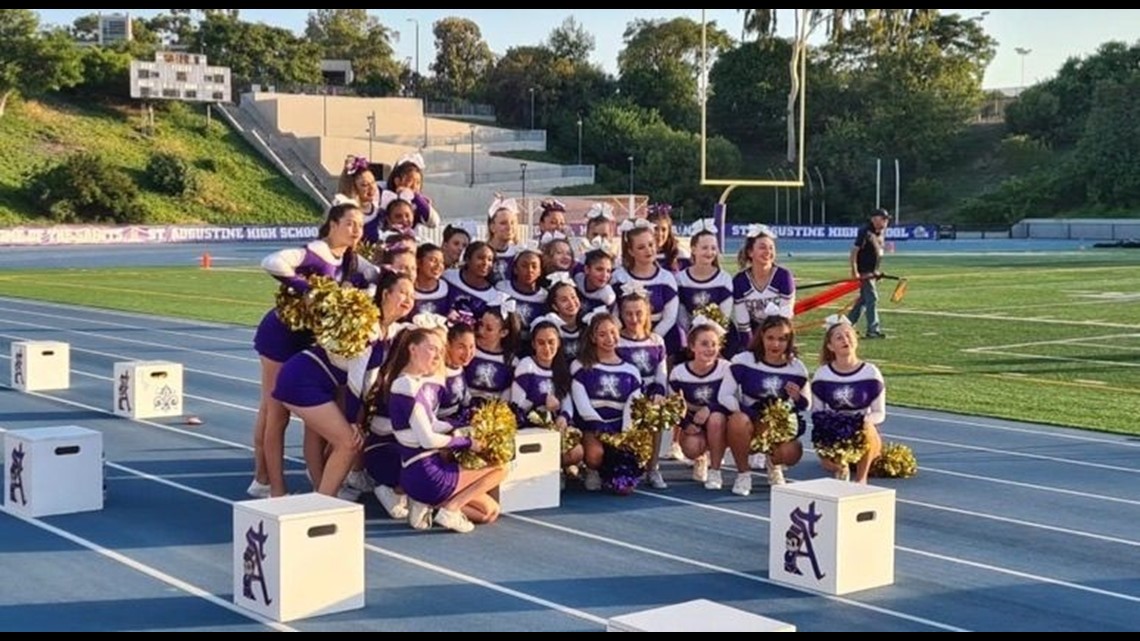 "I think as women we work so hard to be perfect and we don't want to share where our vulnerabilities are," said Dr. Lauren Lek, Head of School at OLP. Dr. Lek says post-pandemic research shows young girls being challenged like never before. "The numbers of young women that are suffering from mental illness and depression, anxiety and eating disorders is at rates we've never seen before exponentially increasing," said Dr. Lek.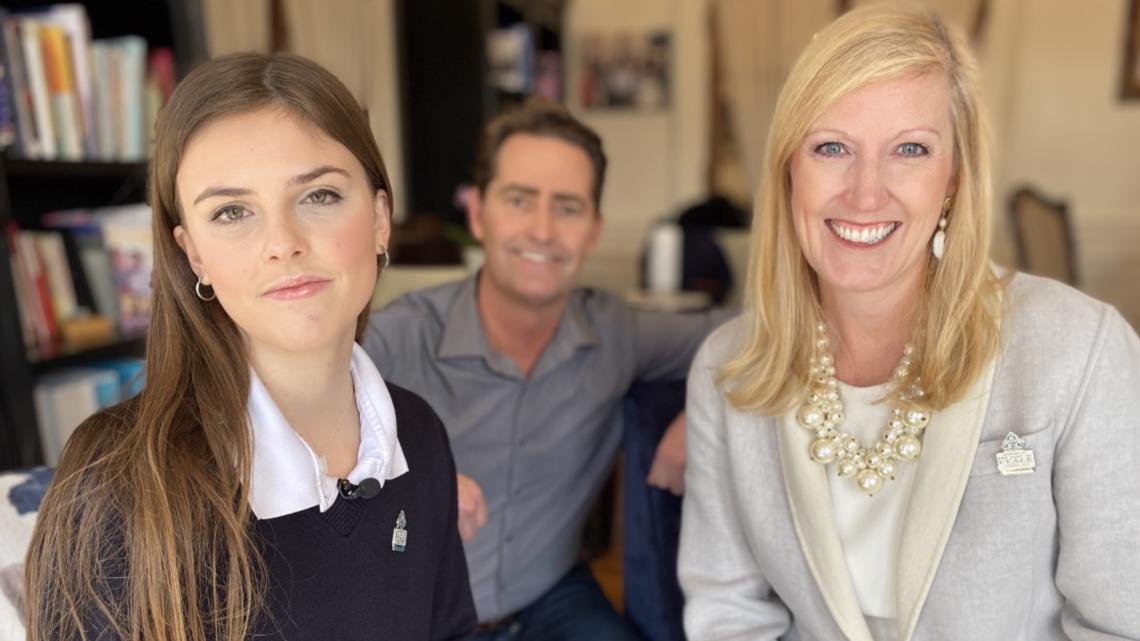 After Gillian advocated for others, Teen Vogue put her on their 21 Under 21 list for Revolutionary Youth You Need to Know. "Crazy," laughed Gillian when asked about being included to a list of changemakers, influencers, activists, and artists who have made a substantial impact in both their communities and the world.
"To see someone who has been through so much to insist on helping others through that pain is just a beautiful story Gillian and your courage is just remarkable so thank you for your vulnerability and taking this on when so many would like to just hide it under the carpet," said Dr. Lek.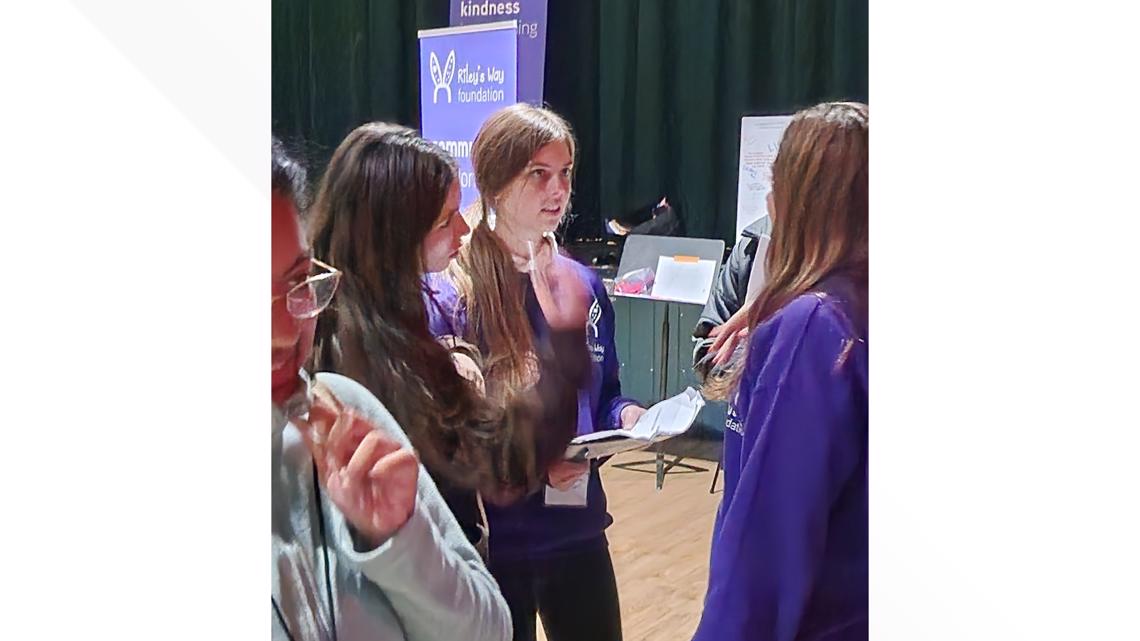 Gillian says with treatment comes peace and shares this advice for other teenagers watching. "First of all I would tell them that it is normal there are a lot more people struggling with disordered eating than you know, I would also say that it is possible for recovery. It's a large feat but it's worth it," said Gillian.
Ahead of college, Gillian takes an interest in political science, history, and law as desired professional avenues. Recovery Meet Ups is available to all teens and young adults struggling with eating disorders. To participate click here.
Check out more Zevely Zone content below: