SAN DIEGO — The most popular naval museum ship in the world is looking for new volunteers. In this Zevely Zone, I visited the USS Midway Museum to meet a few of the people who help keep the incredible operation afloat. SeaWorld and the San Diego Zoo are both really popular but according to Trip Advisor, the number one thing to do in San Diego is visit the USS Midway Museum where you are always met with a smile.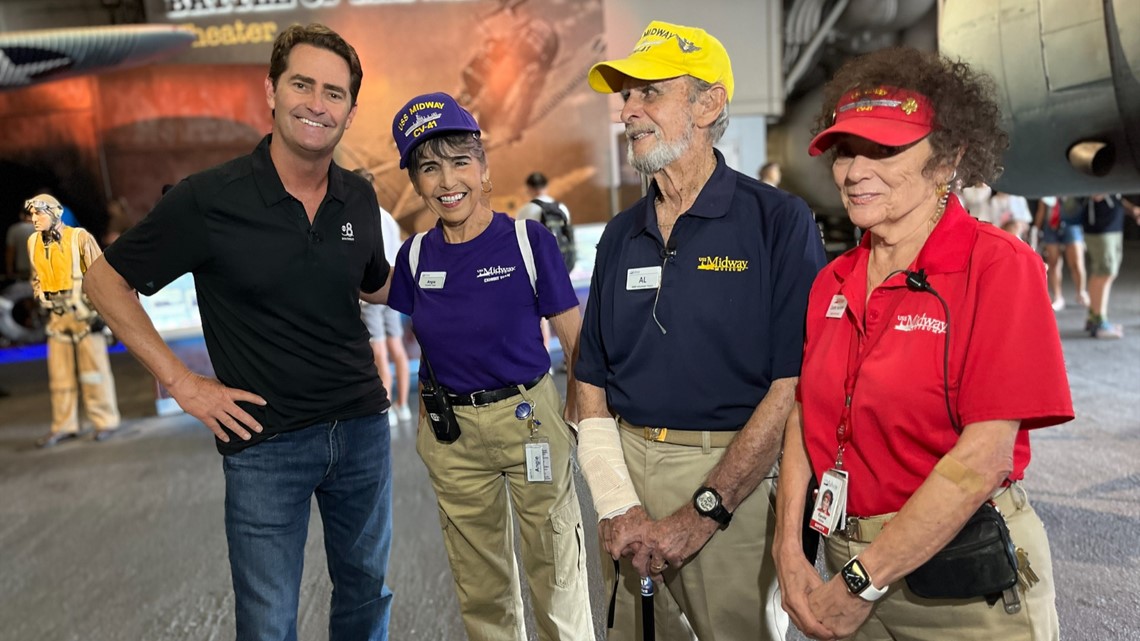 "Welcome to the Midway!" said a volunteer dressed in a red shirt. Just about every friendly face you see on the ship isn't getting paid a dime and loving every minute of it. Volunteer Al Hansen joined the Navy at age 16. "My mother signed a piece of paper that said I was 17," said Al who lied about his age because he wanted to support his family and fight in WW II. Now at 96-years old, Al volunteers on the Midway with his wife Carole who has volunteered a total of 9,980 hours.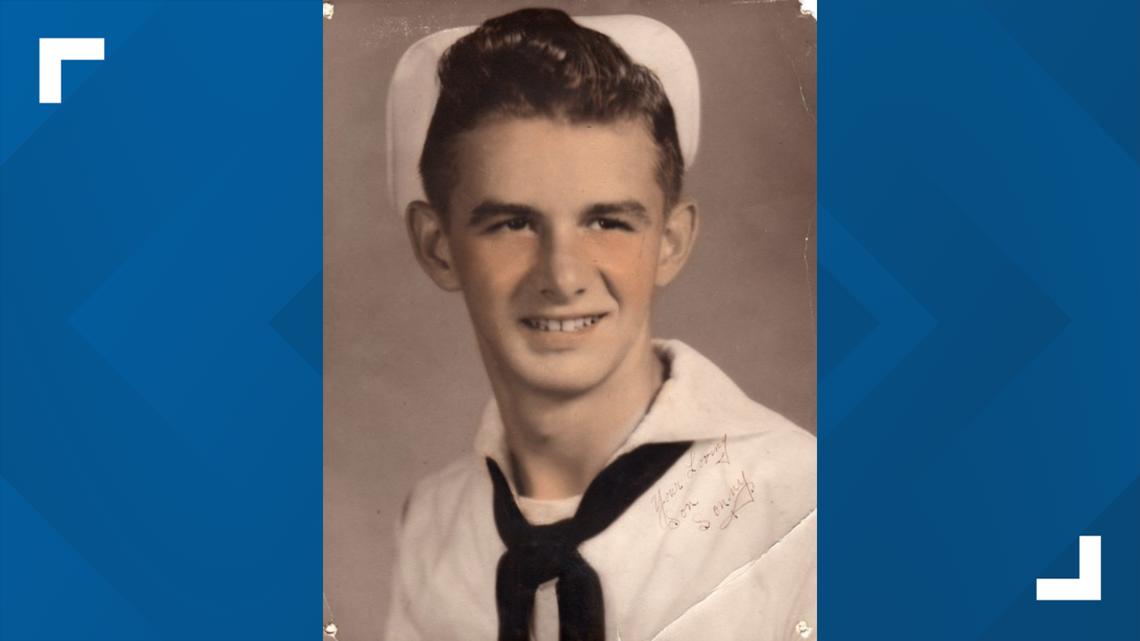 800 people volunteer on the historic ship. "All of these yellow hats and all of the red hats are all volunteers," said Al who was born August 4, 1927, in Hollywood. He served as a waist gunner in the Pacific theater from 1944 through the end of World War II. Many of the Midway's volunteers started serving their country in the military and never stopped. Volunteer Phil Eakin was a Navy Commander and is now in charge of the USS Midway's library. "Not many people get to come up here," said Phil as he took me on a tour. He has volunteered over 21 thousand hours. Phil and other volunteers are digitally archiving naval history. "People gravitate to what they enjoy and where they fit in," said Phil.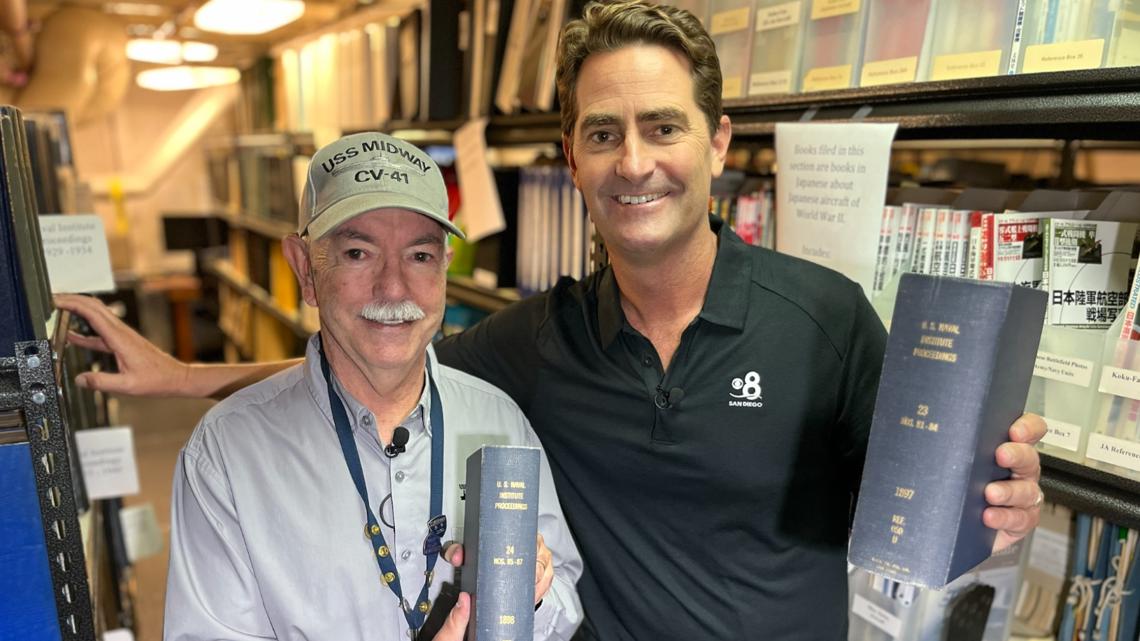 Phil Eakin grew up in northern Indiana. He spent his first five years serving on Navy destroyers after being commissioned as an Ensign in 1971. He retired from the Navy as a Commander after 21 years of service in 1992. Phil has been a USS Midway Museum volunteer senior librarian since October 2006.
No one's volunteered more on the Midway than Angie Ginn. "I have a total of 34 thousand plus, I stopped counting already," said Angie (76). If she was paid 20 dollars an hour for her time that would equate to 680,000-dollar labor donation. Angie has spent a lot of that time replacing the ship's lightbulbs. "I would say 100,000 light bulbs changed," said Angie.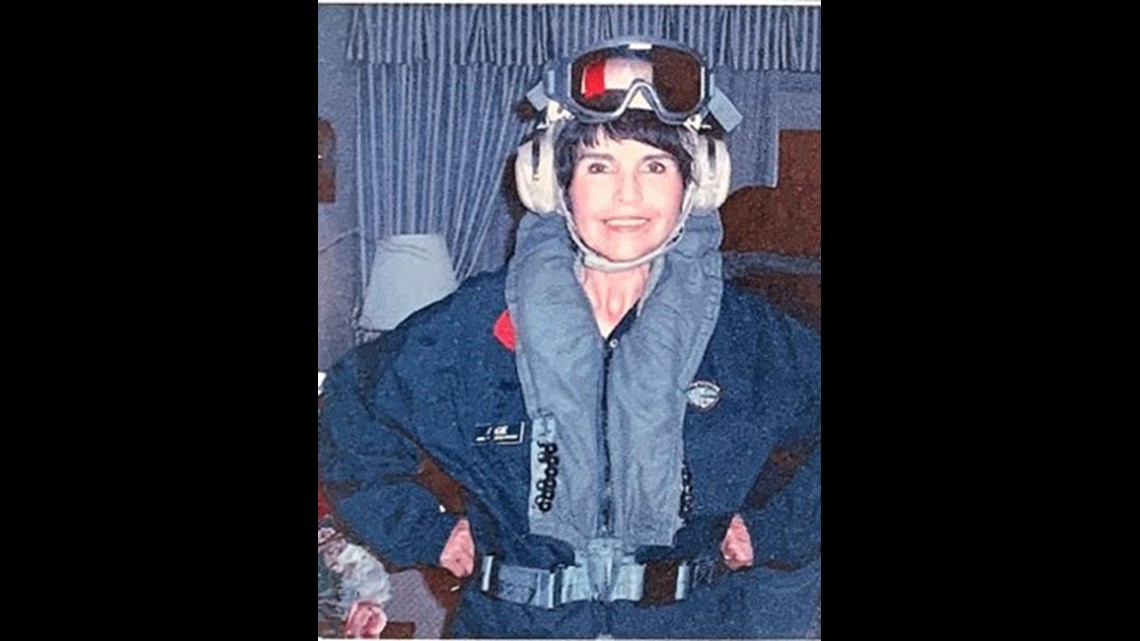 If you're watching this story and a lightbulb is going off in you, the USS Midway Muesum is always looking for a few good men and women. "There is something in me, something in my DNA you might say so I always try to help," said Angie. "You come to work you have a grin on your face you leave work you still have a grin on your face," said Al. "I'm addicted that is what happens when you come to volunteer on the Midway, it is truly addictive. It's like you fall in love," said Carole.
The museum welcomes volunteers from all walks of life to join Midway's Team. For more information click here.