SAN DIEGO — If you love cats, cocktails, wine and food, there's a new kitty cafe that may have your name on it. In this Zevely Zone, I went to North Park where date night just got a lot more interesting.
That's where we found a husband and wife starting their day off with a short walk to work pushing a stroller filled with cats. Nicole and Chris Smith were strutting their way to a bold new business idea, they just had to sink their claws in called Whiskers and Wine. "I was in corporate America HR for over 22 years," said Nicole.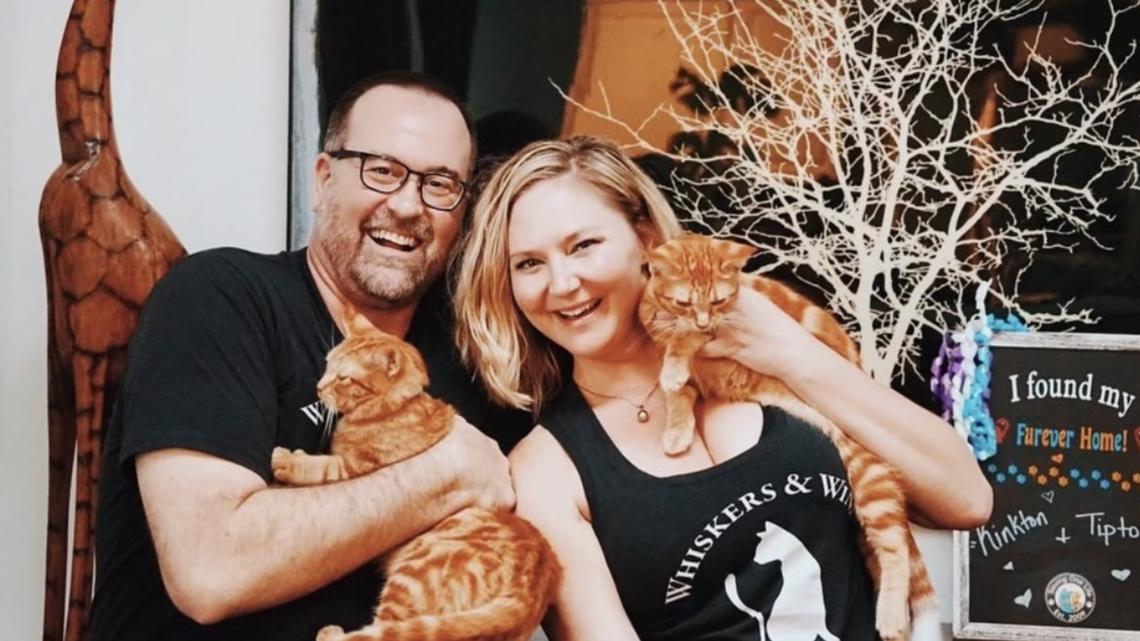 If a cat gets nine lives, Nicole and Chris figured why couldn't they create a second? I asked them which one was the bigger cat lover? "Well, it's definitely her," laughed Chris. Nicole quickly added, "I am the crazy cat lady."
Who else would spend three years building a business that combines a full restaurant and bar with cat adoptions? "Wait, wine and cats? Okay two of my favorite things tell me more," said Brianne Youngberg. She is with the non-profit cat rescue Saving One Life which partners with Whiskers and Wine. "This is Moonbeam, and this is one of our available felines and looking for a forever home," said Brianne.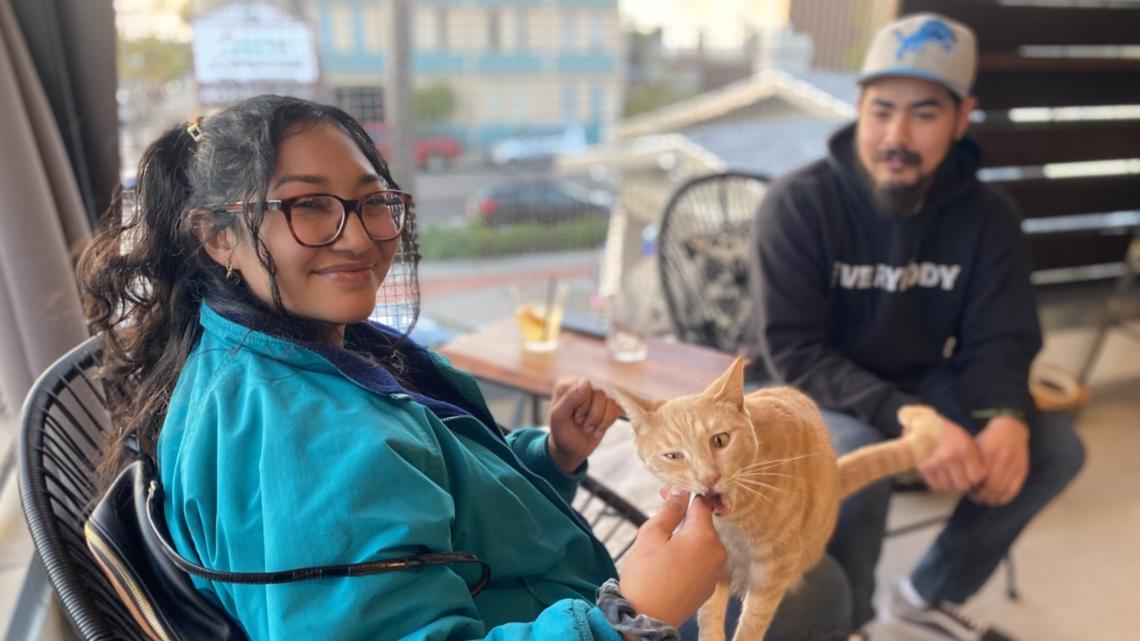 After paying a $30 reservation fee, guests can order food and drinks and climb to not the patio but the 'Catio' where around here they sip not a Whiskey Sour but a 'Whiskey Meower'.
I asked two of the customers to put the place into words for viewers. "Oh my gosh, well I live just a couple of blocks away and I have been waiting for this place to open for a couple of years," said Alex.
So much so, that when her sister Anna visited from New York City, they booked a dinner date with furry friends. "They are independent and maybe wise," said Alex.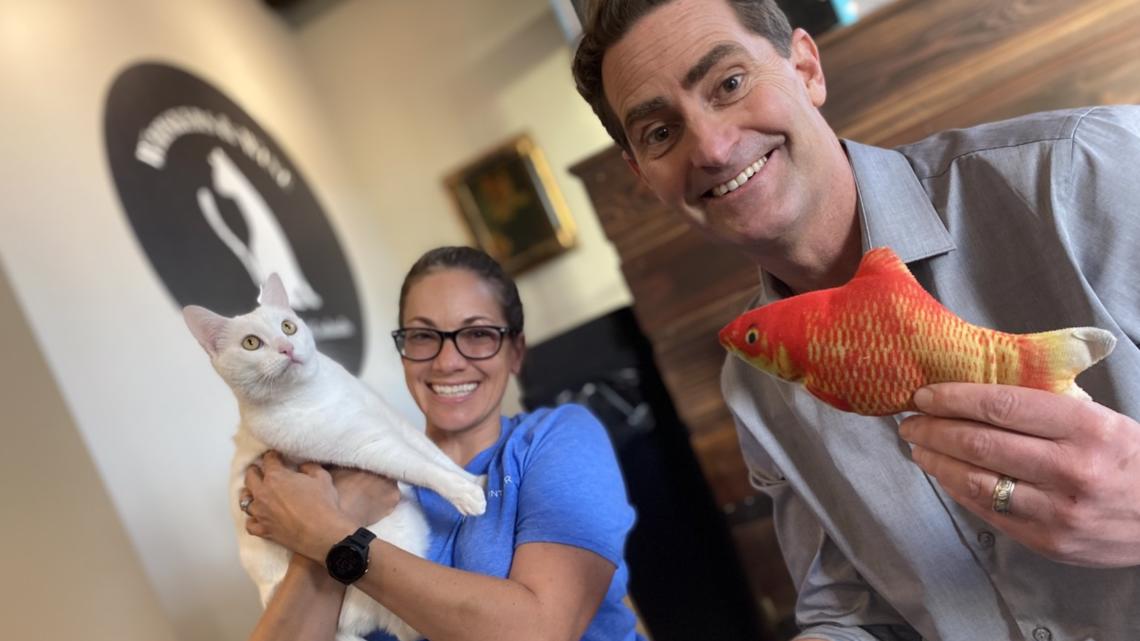 Since opening last August, eighty cats have been adopted. All of them are very cute I have my eye on all of them," said a customer named Nicole. This is the first time she and her friend Brooke have ever come to a bar to hit on Tom... cats. "I should just be like I have a rug you can puke on and some cat nip at home, yeah come on over, ha, ha," laughed Brooke and Nicole.
Whiskers and Wine might just be America's only fully licensed cat liquor lounge. "Most cat cafes are focused on coffee, tea and a morning experience," said Chris. This place is all about the nightlife, except on Saturday and Sunday mornings when they stretch it out with cat yoga. "We basically say this is a cat resort we are just their guests," said Nicole Smith.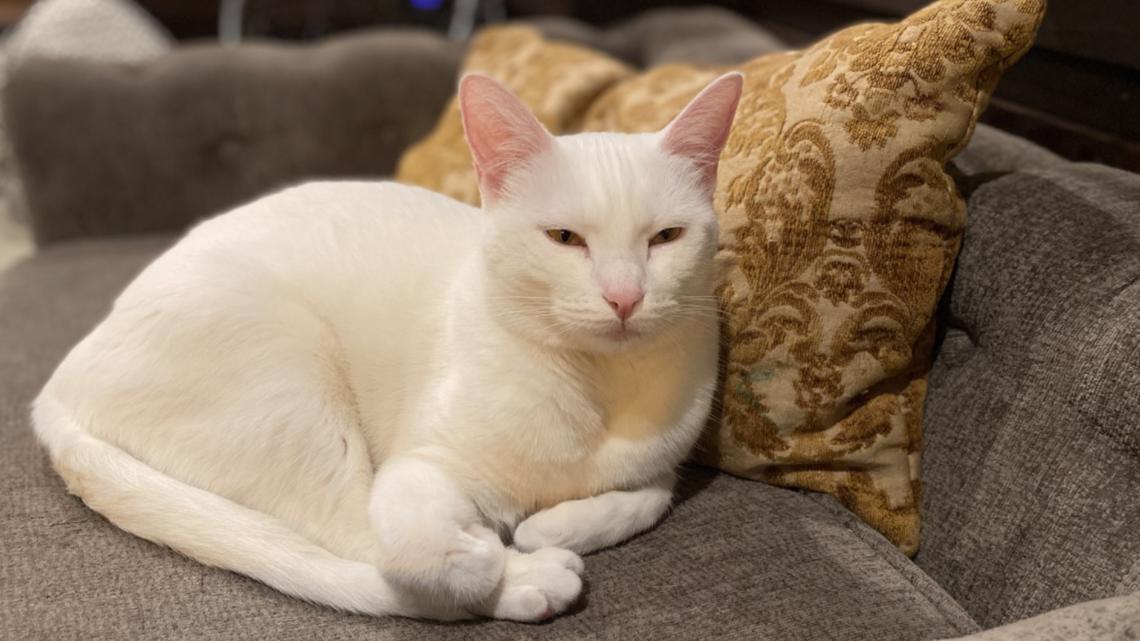 So, if you're looking for the coolest of all date nights, the cat's out of the bag where cocktails and cats collide under one roof. "Yes, my two favorite things," said the customer named Nicole. "I just can't get enough," said Alex.
I asked Nicole Smith if her new business is better than corporate America. "Yes, very happy," she said. Whiskers and Wine is also looking for foster families and volunteers. For more information or to make reservations click here.
Check out more Zevely Zone content below: