SAN DIEGO (CNS) - The San Diego Unified School District is planning several multimillion-dollar construction projects this year, including several campus renovations, using funds generated from two voter-approved bonds, officials announced Tuesday. 
 
More than $1.3 billion has already been spent on district schools since voters passed Propositions S and Z in 2008 and 2012, respectively, according to Board of Education President Richard Barrera. The two bonds combined amount to almost $5 billion for capital improvements. 
 
"Voters made a decision to reach into their own pockets and increase their taxes to invest in young people here in our community," Barrera said at a midday news conference at Kearny High School, the future home of the New School Stanley E. Foster School of Engineering, Innovation and Design. 
 
Barrera said the bond measures allowed the district to "invest in state-of-the-art technology and facilities so that our young people would be equipped to go into the 21st century and to not only be prepared to work in high-quality careers, but actually to become leaders in the 21st century." 
 
The district has already spent $1.32 billion to complete more than 110 construction projects, including 53 new classroom buildings, the replacement of 371 old portable classroom buildings, and adding 21 college, career and technical education facilities that give students an opportunity to explore college and career programs. 
 
Innovation centers are open at Morse and Crawford high schools, with plans to add additional ones at Lincoln, Hoover and San Diego high schools this year. 
 
The lab under construction at Kearny High "will be part of the district's program to provide high school students with the skills necessary to succeed in post-secondary college education as well as entry-level employment and career advancement," said Lee Dulgeroff, the district's chief facilities planning and construction officer. "We're standing in a new 18-hundred-square-foot lab that's going to be equipped with state-of-the-art industry design tools." 
 
District officials also announced that they are making significant improvements in providing access to technology, having outfitted 5,477 classrooms with 21st century interactive technology, and providing all kindergarten-through-12 grade students with individual computing devices. 
 
Air conditioning has been installed in 2,000 classrooms at 66 schools sites across the district, with the entire district slated to be air-conditioned by 2019. In addition, the bond funds will be used to construct eight new solar projects in 2017. 
 
"San Diego Unified has 226 education facilities, 14.9 million square feet of buildings that serve 130,000 students, and the truth is, the average age of our buildings is 44 years," Dulgeroff said. "We have much more work planned ahead, and we look forward to a bright future to support our students with teaching and learning environments that are worthy of them." 
 
More details regarding upcoming projects were expected to be announced at the Tuesday afternoon school board meeting.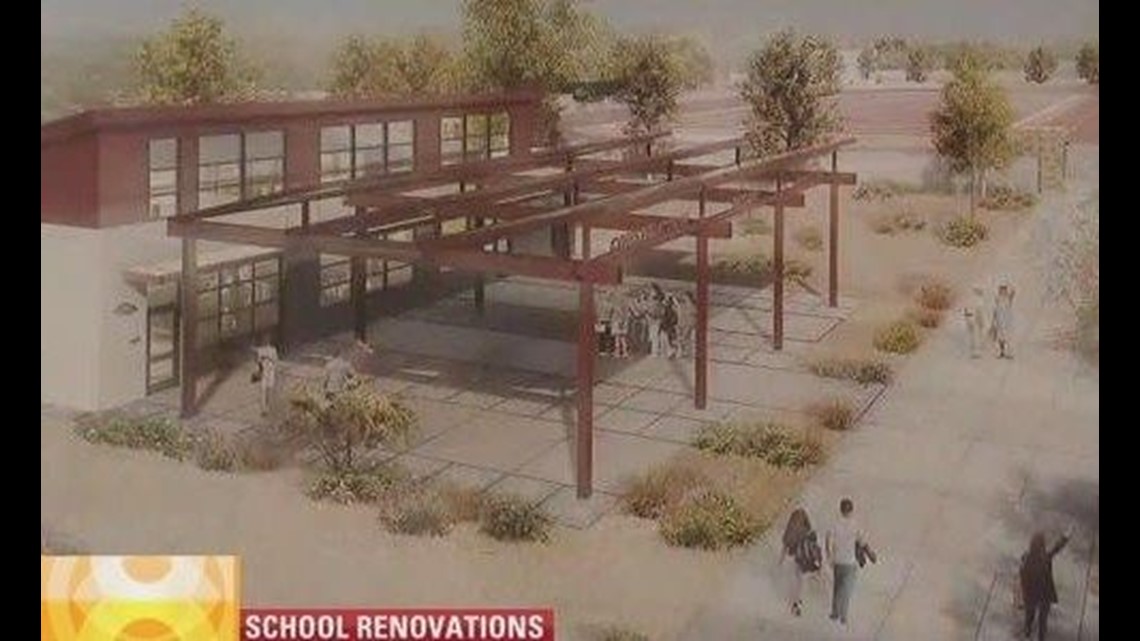 Newly unveiled rendering of the state-of-the-art Stanley E. Foster School of Engineering, Innovation and Design at Kearny High School