SAN DIEGO (CBS 8) - It was a tough month around San Diego County. A tow truck driver was killed while assisting a driver along SR-78. Married former SDPD officers were sentenced to prison for burglary – the theft of prescription of painkillers. A missing man was reunited with his family. But there was a moment of courage, as well.
Here are January's top stories on
cbs8.com
:
Tow truck driver killed assisting driver
A
tow truck driver was killed
assisting a driver along State Route 78 in San Marcos Saturday morning. The CHP says two tow trucks were stopped along the right shoulder near Nordahl Road just after 7:00 a.m helping the driver of a Nissan pickup repair a flat tire.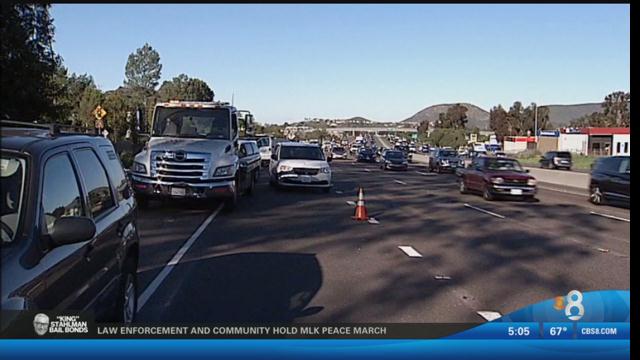 Married former SDPD officers sentenced to three years in prison
Two married former San Diego police officers who
broke into people's homes while on duty
and stole prescription painkillers to feed their drug addictions were each
sentenced

to three years
in state prison.
Man missing for two years is found in San Diego
A
man who went missing nearly two years
ago from the Midwest has surfaced in San Diego. Derick Higgins, now 23, who disappeared from his home in Smithfield, Illinois in March 2013 has been reunited with his family.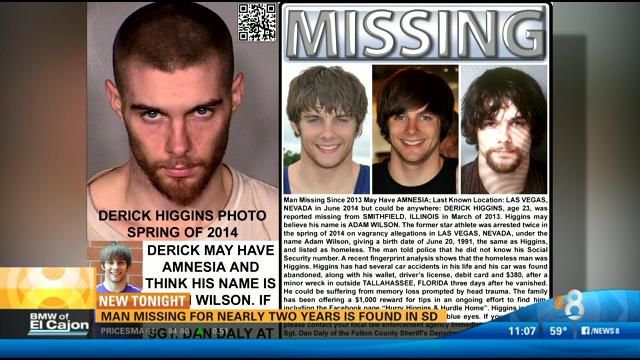 San Marcos rape survivor wants her story told
A woman who says she was raped last weekend while working at a San Marcos smoke shop
wants her story told
. The woman says 27-year-old Jason Stey attacked her when she was alone inside the store.
---
Some very touching moments during January were among the top social media posts liked by our viewers. A standout was the dedication and renaming of the CBS 8 newsroom to "The Larry Himmel Memorial Newsroom." Some other highlights include: a new baby gorilla at the San Diego Zoo, the measles cases and an alleged ISIS threat made against a Southwest Flight.
Here are January's top social posts on Facebook, Twitter and Google+:

https://www.facebook.com/News8/posts/10152994598277552
https://www.facebook.com/News8/photos/a.10150288027222552.354735.75261502551/10152989971497552/
https://twitter.com/CBS8/status/559895612884148226
https://twitter.com/News8/status/555501880206323713
https://plus.google.com/u/0/b/106319021843720036361/+cbs8sandiego/posts/XjsvdhtNxwb


https://plus.google.com/106319021843720036361/posts/BMg4tZZxagq