SAN DIEGO (NEWS 8) - It was a whale of a time for some boaters off the coast of Oceanside Thursday morning as they got to see a pod of killer whales!
It was shot by, Russell Moore, the owner of a local whale watching tour group, who said there was as many as 12 whales swimming together. 
Moore captured incredible video of the rare sighting. 
     
"Today we were able to find a pod of killer whales and that makes for an extraordinary day because it doesn't happened very often, he said. I've only had it happen twice before in my life. This would be the third time ever--it's an amazing event. It's really something special."
At times, some of the orcas even swam right past the boat.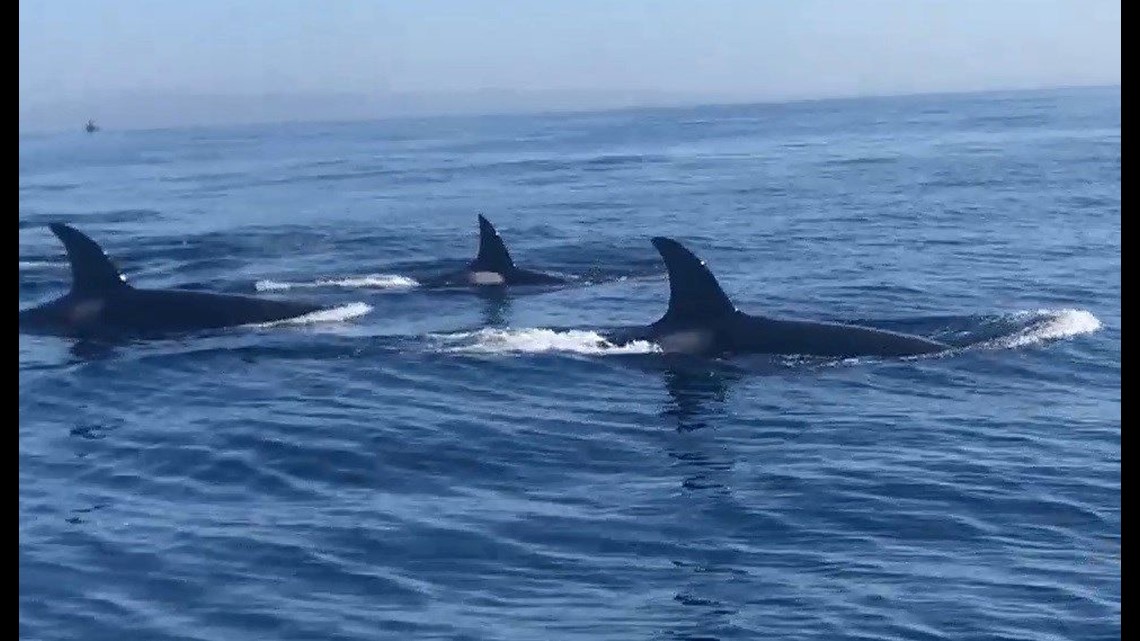 "These animals come to the boat and they don't charge the boat, but they'll come to check us out. They'll show the curiosity that the dolphins will, but it feels different because they're the size of the boat," Moore said.
Moore says on outings gray whales, massive blue whales, breaching humpbacks and mega-pods of dolphins are all possible off the San Diego coast, but this was truly an amazing find.