SAN DIEGO — Voters interested in casting their ballots early for the March 3 Presidential Primary Election can do so now at the San Diego County Registrar of Voters office located at 5600 Overland Ave. on the County Operations Center campus in Kearny Mesa. Early voting began Monday, Feb. 3 and will continue from 8 a.m. to 5 p.m. Monday through Friday and until the polls close on Election Day. The office will also be open 8 a.m. to 5 p.m. on Saturday, Feb. 29 and Sunday, March 1 for weekend voting.
Over 1.3 million mail ballots were sent out through the U.S. Postal Service Monday, and voters could find them in their mailboxes as early as that same day.
"If you know how you want to vote, grab that mail ballot when you get it, mark it and send it back in right away," said Registrar Michael Vu. "The sooner we get the ballot back, the sooner we can start processing it so it will be counted right when the polls close at 8 p.m. on March 3."
You'll also find something new in your mail ballot packet this year– an "I Voted" sticker. The stickers have a fresh look this year and have been re-designed to feature all five languages supported by the San Diego Registrar.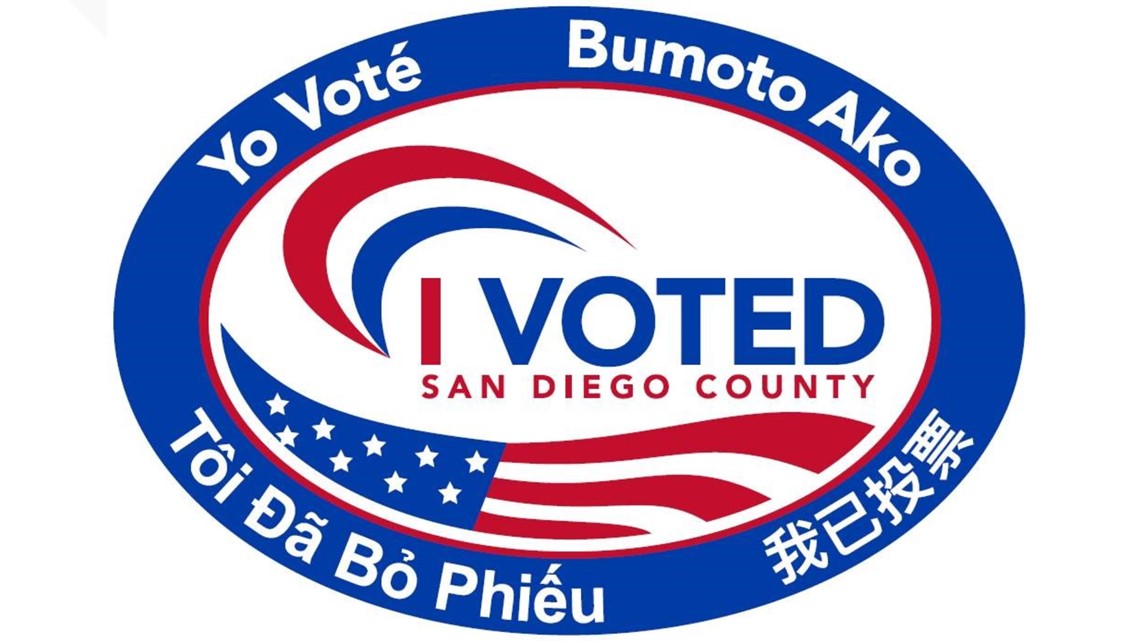 Mail ballots are also arriving with another important change - pre-paid postage. This means mail voters will no longer have to provide their own stamps. Voting by mail is a convenient time-saver for voters who'd rather not make a special trip to the Registrar of Voters office to cast their ballots or wait for the polls to open on Election Day. Registered voters can request a mail ballot until Feb. 25.
The local registrar also mailed out 1.8 million sample ballot and voter information pamphlets to San Diego County's registered voters. All pamphlets were expected to be delivered by Monday.
The office advised voters to check the back for your party registration. Your party status will affect which presidential primary candidate you can vote for. The registrar also urges voters to review each political party's rules if you plan to vote for president. The back of your pamphlet will also list your assigned polling place.
If you signed up to get your sample ballot electronically, you should have already received an email giving you the same critical information, including a link to your pamphlet.