SAN DIEGO (NEWS 8) — It is the end of an era. 
The "San Diego Chargers" sign at Chargers park is officially gone.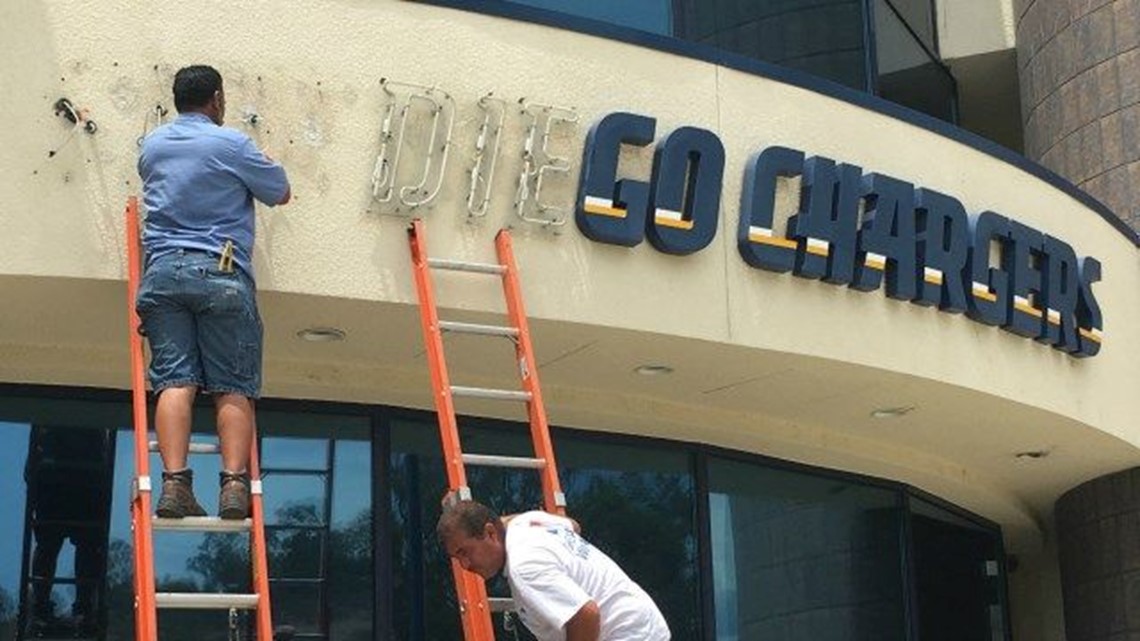 Crews were seen removing the sign at the office building off Murphy Canyon Road Wednesday.  
The now Los Angeles Chargers practiced at the facility for 20 years.