SAN DIEGO (NEWS 8) — A male east African black rhino that was once a resident of San Diego Zoo Safari Park has made quite a journey to help promote breeding of the critically endangered black rhino. The rhino was sent to Tanzania as a gift to the government and people of the United Republic of Tanzania.
The 8-year-old rhino named Eric is being cared for at his new home Singita Grumeti, which is working with the Tanzanian Wildlife Management Authority and Tanzanian Wildlife Research Institute to "conserve wildlife and to boost the local population of black rhino."
The 2,550-pound rhino was transported by cargo plane from Los Angeles to Serengeti National Park Airport, accompanied by animal care staff from both the San Diego Zoo Safari Park and Singita Grumeti, according to the zoo.
"Our months of preparation for Eric's travel prepared him very well and the transport could have not gone any better," said Steve Metzler, Henshaw curator of mammals, San Diego Zoo Safari Park. "He was eating well along the journey and he has arrived safely and settled in very quickly. I couldn't have asked for a better outcome."
The zoo says the animal care staff at Singita Grumeti will work to acclimate Eric to his new surroundings. If all goes well, Eric will then be introduced to a female rhino named Laikipia, who needs a mate.
"There is a lot of excitement and anticipation for what Eric's arrival means for rhino conservation in Tanzania," stated Stephen Cunliffe, executive director, Singita Grumeti Fund. "He will be slowly acclimated to his new surroundings and we hope within 12 to 18 months he will be a wild, free-ranging black rhino."
The black rhino has been decimated by poaching in eastern and southern Africa, according to zoo officials. There are now fewer than 5,000 black rhinos remaining on Earth and only 740 eastern black rhinos like Eric.
See below for pictures and videos of Eric's journey from San Diego to Tanzania [Courtesy of San Diego Zoo Global].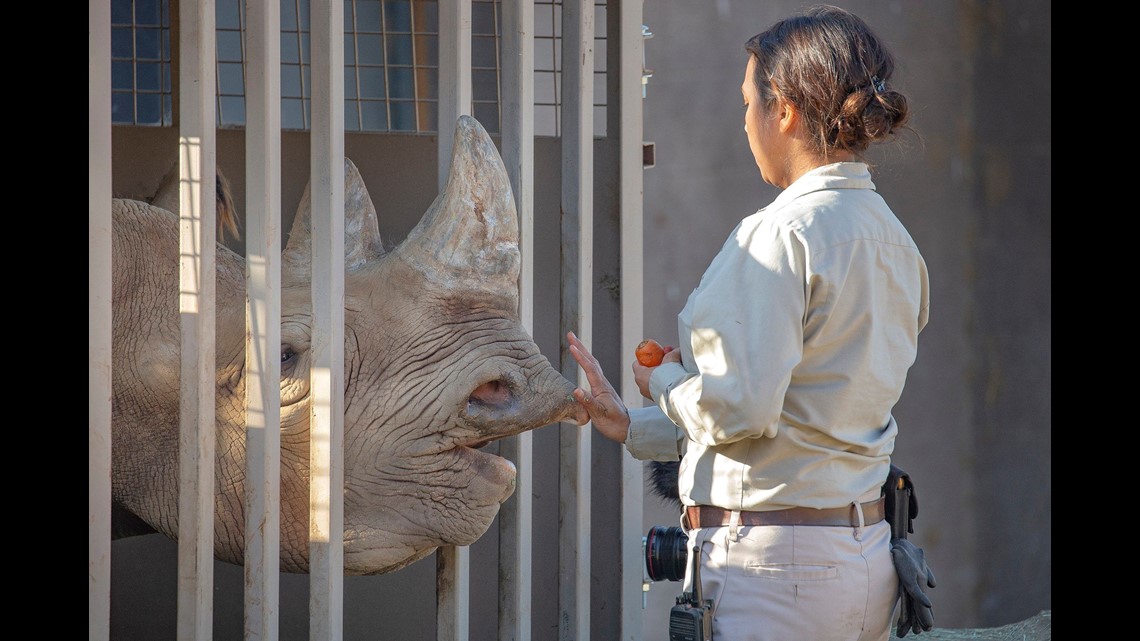 Senior keeper Sandy Craig, works with Eric, an 8-year-old male black rhino at the San Diego Zoo Safari Park.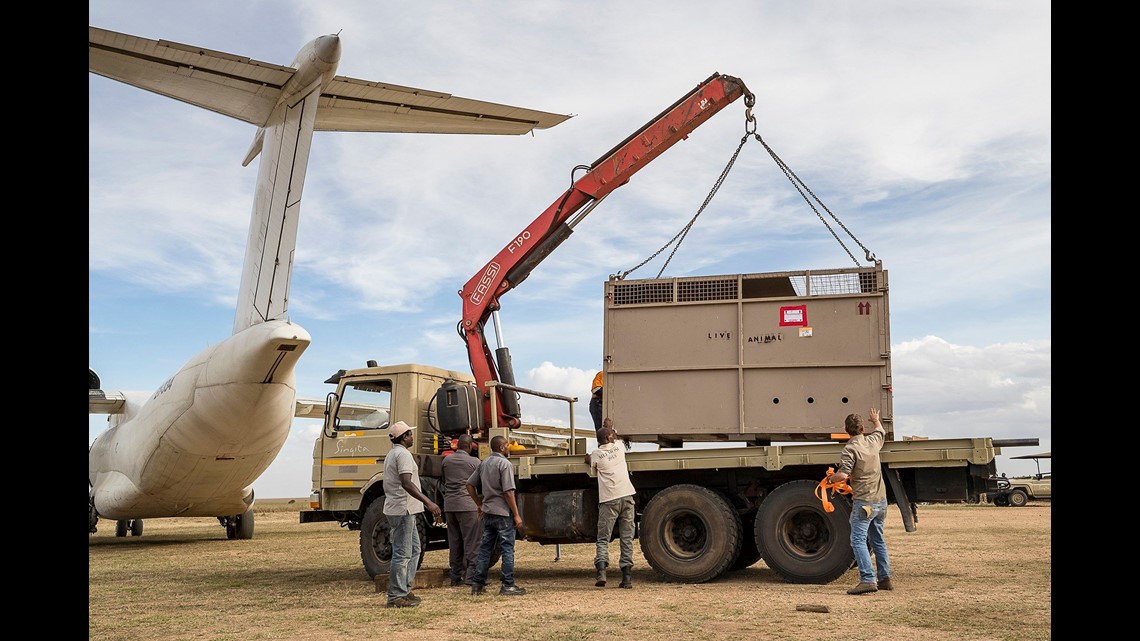 A crate carrying Eric is lifted onto a flatbed truck at Serengeti National Park Airport for a drive to Singita Grumeti. 
Footage of Eric's journey.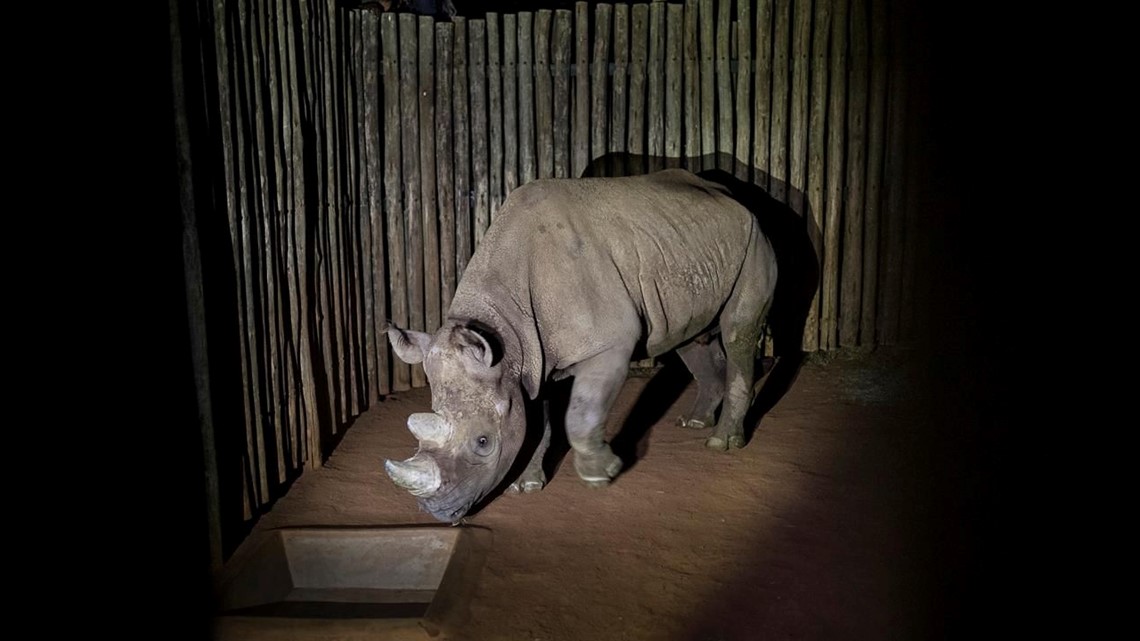 Eric gets acclimated to his new surroundings in the boma at Singita Grumeti.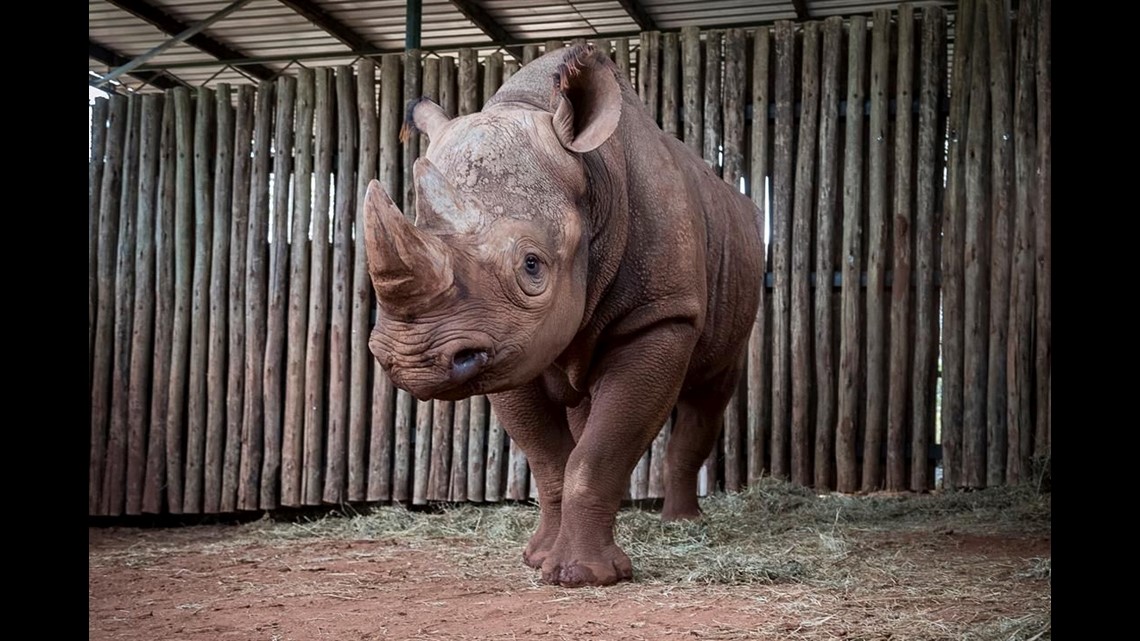 Eric settles into his new home at Singita Grumeti in Tanzania.