SAN DIEGO — El Niño is celebrating his return to home games at Petco Park in style.
San Diego Padres' Fernando Tatis Jr. hit the field in front of thousands of fans in Downtown San Diego on Monday sporting a pair of custom Dior Jordan 1 cleats. The custom cleats are white and grey, and feature the iconic Dior monogram inside the Nike swoosh, among other unique details.
Tatis' luxurious cleats are inspired by the Jordan 1 Retro Dior sneaker, released in 2020. The release was the first collaboration between Jordan, and the legacy Parisian fashion house, Dior. According to sneaker resale website StockX, the Jordan 1 Retro Dior Hightop sneaker has an average auction price that can reach up to $8,000.
The team's exceptional style and love for sneakers is no secret. Tatis, along with other MLB players, have brought their love for fashion to the field before with other stunning, custom footwear choices.
The Padres returned home to Petco Park Monday after sweeping a historic, first-time MLB series in Mexico City.
Tatis returned to the field for his first home game since his suspension on Monday to face off against the Cincinnati Reds.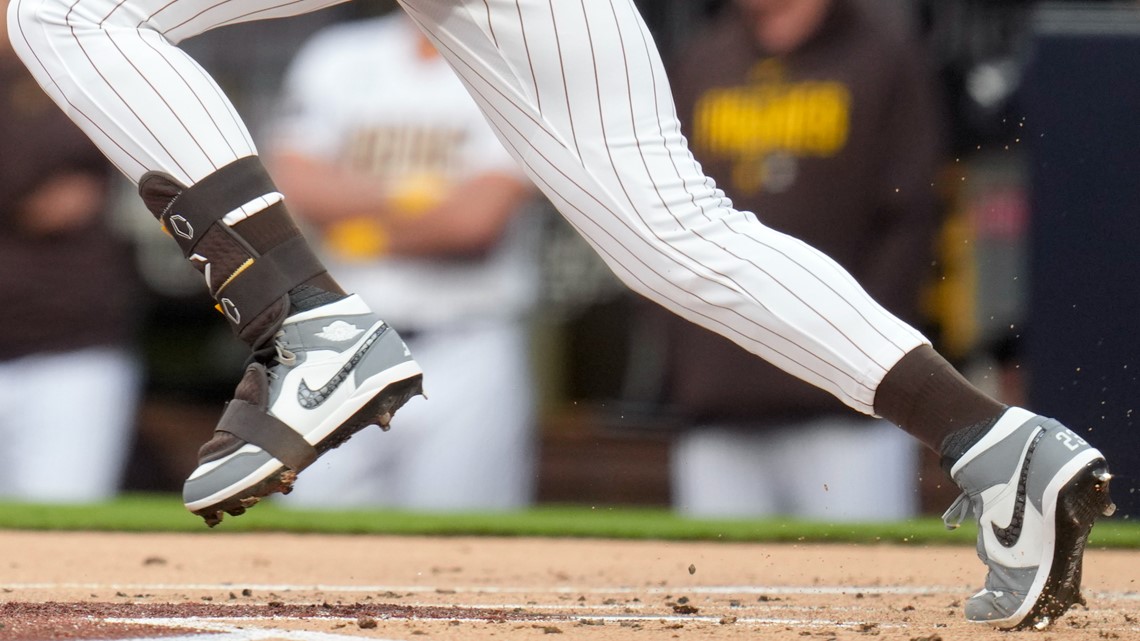 WATCH RELATED: Padres players talk after winning first game in Mexico City against Giants
HERE ARE MORE WAYS TO GET CBS 8: