CLEVELAND — Over the last three years, the Los Angeles Rams have developed into one of the National Football League's most prolific offenses with diverse playmakers all over the field around quarterback Jared Goff capable of taking short passes or end-around handoffs to the end zone at any point.
In preparation for this week's Sunday Night Football game against the Rams at FirstEnergy Stadium in Cleveland, Browns defensive coordinator Steve Wilks has come to appreciate his players' need to expect the unexpected from Los Angeles' offense, run by head coach Sean McVay.
"Sean McVay is a tremendous offensive mind," Wilks said in his weekly press conference Thursday. "He does a great job of putting his players in position to be successful. They have tremendous talent on that side of the ball. They spread the ball, move the ball around quite a bit. We have to be ready for anything.
"Great feel for the game and for the tempo in trying to create a little bit of a disadvantage for the defense, trying to get us back on our heels. We have to be prepared for it all. We know right now they are going to be fast ball, quick to the line of scrimmage. We have to get our calls in, we have to get set, we have to execute and we have to get ready to play."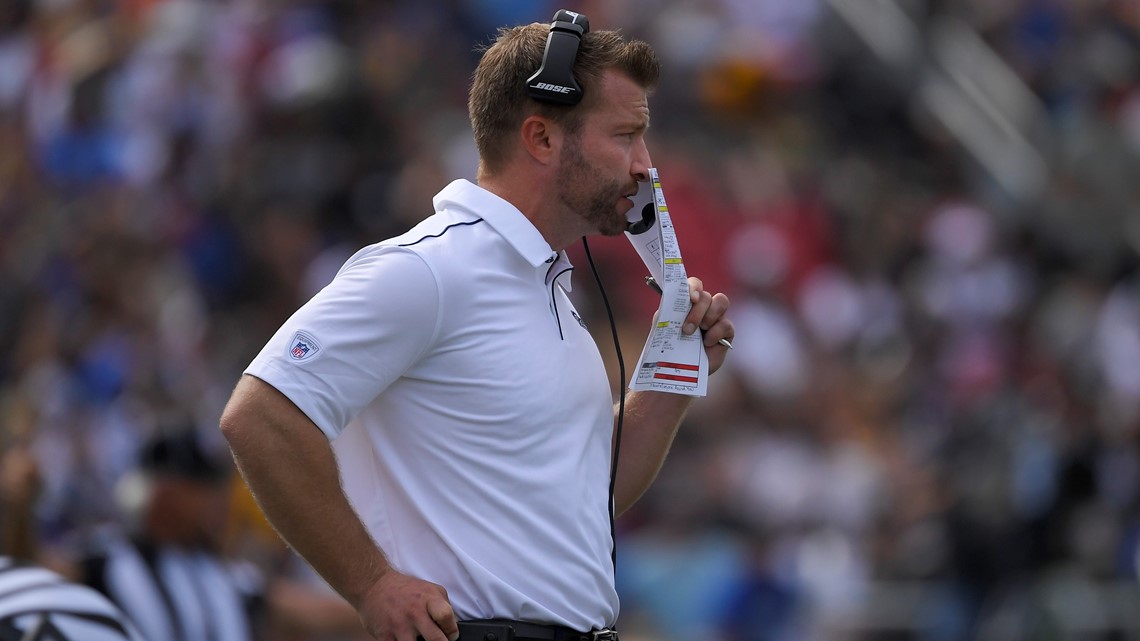 Under McVay's guidance this season, Goff has completed 42 of his 67 attempts for 469 yards with two touchdowns against one interception. Despite taking four sacks for 21 lost yards, Goff has had enough time to spread the ball out to seven different receivers.
In three years with McVay, a Miami (Ohio) product, Goff has completed 702 of his 1,105 attempts for 8,961 yards with 62 touchdowns against 20 interceptions. Additionally, Goff has rushed for four touchdowns.
"I think he makes great decisions," Wilks said of Goff. "I think he does a great job of really reading the defense and trying to put the guys in position. He is very accurate with his throws, and he is very poised and patient in the pocket."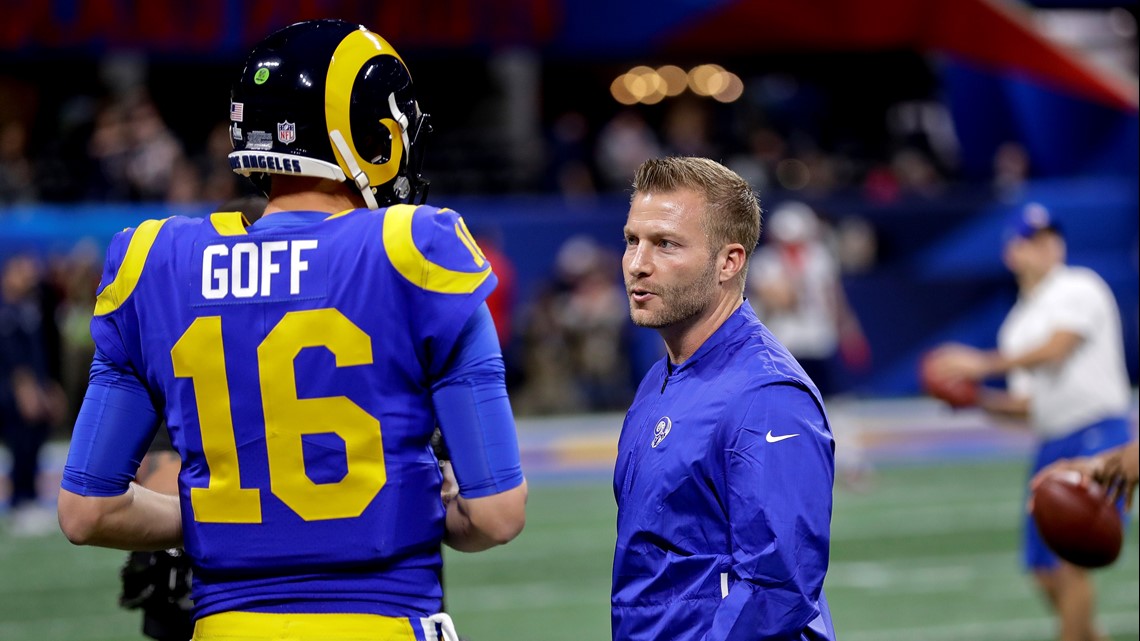 From Cooper Kupp's solid catching abilities in the short passing game, Brandin Cooks' breakaway speed and Robert Woods' receiving and rushing skills, the Rams have a little bit of everything at wide receiver heading into their game against the Browns.
Currently, Kupp leads the Rams with 12 catches for 166 yards and has a 13.8 yards-per-reception average with a long play of 66 yards, while Woods has turned his 13 touches into 128 yards. Cooks has gained 113 yards and one touchdown on five receptions.
"Overall, they are very dynamic in what they are doing," Wilks said. "They spread the ball around quite a bit, and I think Goff, as I mentioned before, does a great job of reading the defense and really trying to get the ball where it needs to be without forcing things in there sometimes."
Although the Browns have dedicated plenty of time to preparing for the Rams' wide receivers, according to Wilks, it all comes down to being "disciplined with our eyes and just play our responsibilities."
"The formula does not change," Wilks said. "We have to do a great job of stopping the run this week, and we can't give up the vertical shots over the top of the field. That is what they love to do. We have to tackle well, and we have to try and limit possessions as far as getting off the field on third down and trying to create takeaways."