LOS ANGELES — Mary Davis knows how to throw a party. DJs, dancing, live animals, face painting, clowns—nothing is off limits when it comes to her extravagant birthday bashes.
Just as Mary never skimps on decorations and party favors, there's never only one guest of honor. In fact, her parties are meant for dozens of kids, many of whom she's never met.
It doesn't matter what their birth certificates say—once a month, they all gather to celebrate everyone. And for many of the kids, it's one of the few times they're celebrated at all.
The children at Mary's parties are experiencing homelessness and live in the only family shelter in Los Angeles' notorious Skid Row neighborhood. Some of them have never had birthday parties before.
The idea for the parties came after Mary and her husband Ari Kadin suffered a personal tragedy— the loss of their baby to miscarriage.
"It was really hard because I've always wanted to be a mom and I've always loved kids," Mary said.
The two were passionate about serving the homeless community and thought they could process their grief by giving back to kids living in Skid Row.
From volunteering in the area, they knew the conditions for kids living in the neighborhood were appalling.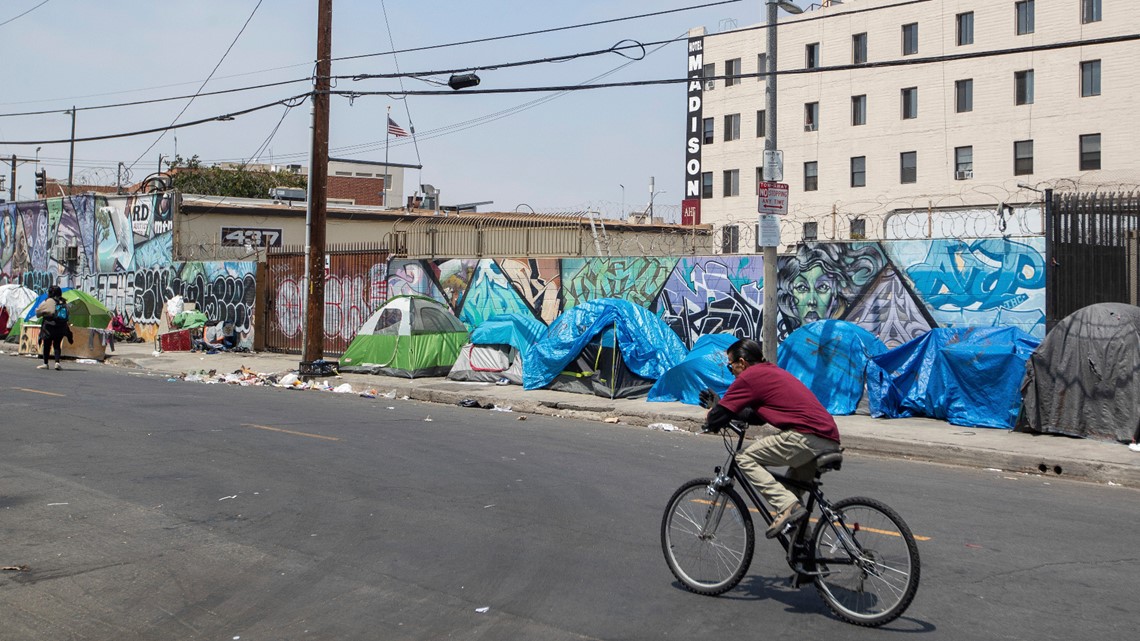 "Skid Row is not a place for a child," Mary said.
"There's garbage everywhere, there's defecation, it's basically a horror," Ari said.
In 2019, there were more than 4,500 homeless individuals in Skid Row, according to the Los Angeles Homeless Services Authority, including 2,783 unsheltered people. Children accounted for 370 of the total homeless population.
Mary, Ari and the rest of the Worthy of Love volunteers throw their birthday parties on the roof of the building.
The events started small in 2014, with just 15 children and party favors Mary and Ari bought from the dollar store. Right away, it was obvious to Mary and Ari that the children at party were suffering.
"You can definitely see in their eyes that they have been dealing with so much. Things beyond what we have probably had to deal with for our entire lives," Ari said.
"I would leave the shelter with a smile and then I would just burst out crying because I wanted to give these kids everything," Mary said.
The two continued the parties every month, and slowly Worthy of Love grew into the large-scale organization it is now. Today, Worthy of Love spends about $6,000 on each party, relying heavily on volunteers and donations.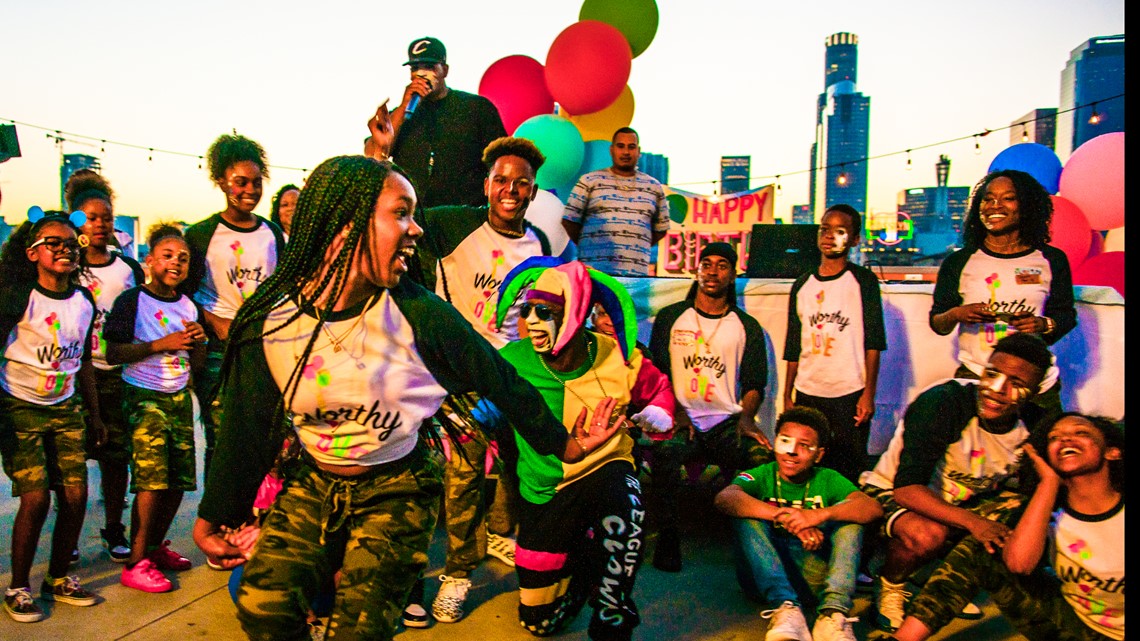 Along the way, Mary and Ari experienced more hardships as a couple. They lost another baby to miscarriage after starting Worthy of Love.
"I think it was even more healing for us the second time around to be around the kids," Mary said.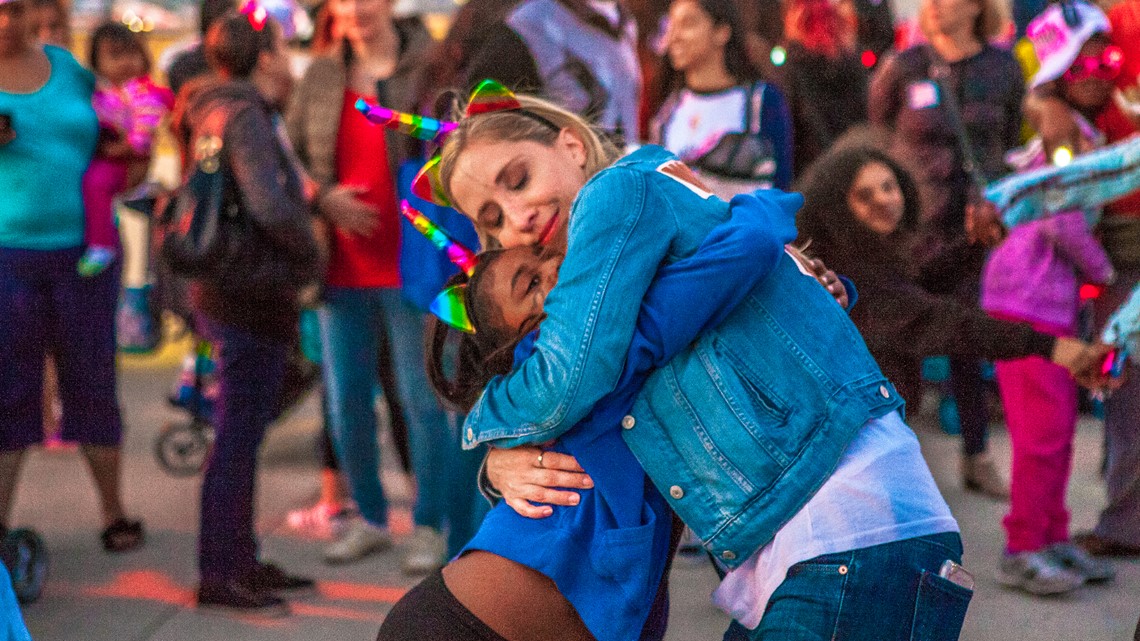 "If this hadn't happened to us, maybe we wouldn't have started something like this, maybe we would have focused on our own child," she said.
But in 2018, Mary's dream of becoming a mother finally came true: she gave birth to a baby girl named Zivah. Zivah was quickly welcomed into the Worthy of Love family, attending the birthday parties with her parents.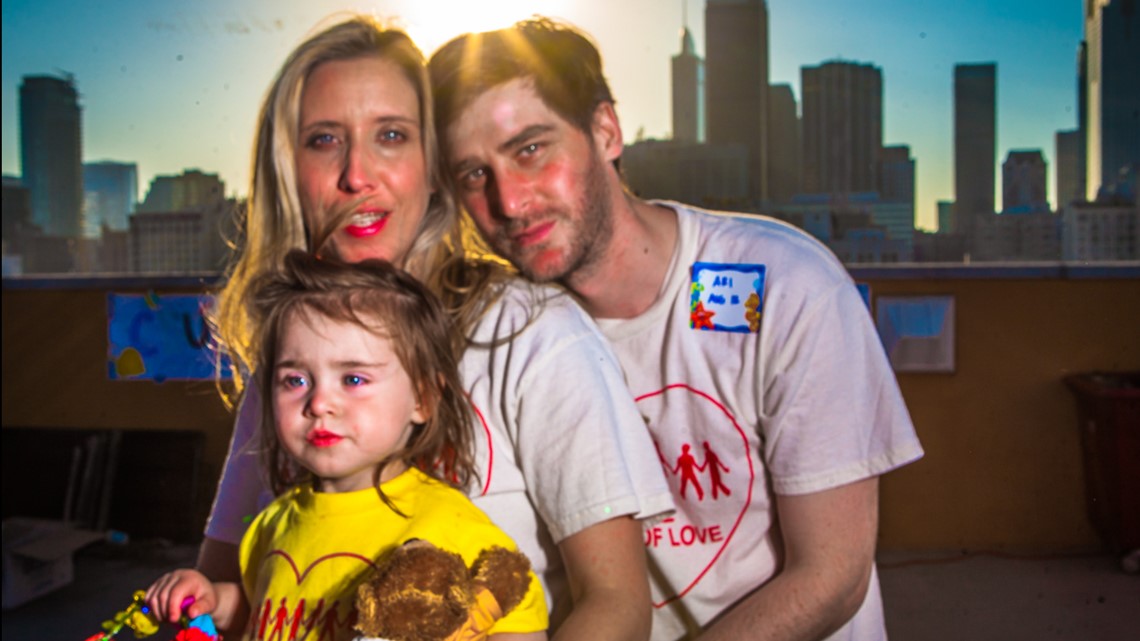 "No matter who you are, you're still a part of this community and you need to assist in the growth of this community, that's what we're trying to instill in our daughter," Ari said.
After celebrating with Zivah and the rest of the kids, Mary and Ari take a moment at the end of every party for a special ritual. It's Mary's favorite moment of the night.
They stand in a circle holding hands and turn to the person on each side of them, repeating the same mantra:
"You are worthy of love."
Update: Mary and Ari welcomed a second baby girl, Zetta, on Sept. 21.
You can donate to help fund Worthy of Love's parties here:
HeartThreads are the best stories about the best of us. Want more? Follow us!