OWINGS MILLS, Md. — When one of her grandsons was young, Tinina Cade overheard him asking his friend an earnest question.
"Did your grandmother deliver you too, like ours did?" he said.
Her grandson assumed everyone else was born the same way he and his siblings were.
"It was so normal," Tinina said. "For us, it was so normal."
Though unremarkable to them, it was nothing short of a miracle that brought triplets Aaron, Kai and Simone Hammond into the world. For many years before they were born, their parents Jason and Camille Hammond worried they might never achieve their dream—have a baby.
Struggles with infertility
Camille and Jason met during their first week of medical school. Camille was studying at the University of Maryland and Jason was at Johns Hopkins.
Their courtship was a "fairytale," according to Camille. Three years later, the two were married and began to think about kids.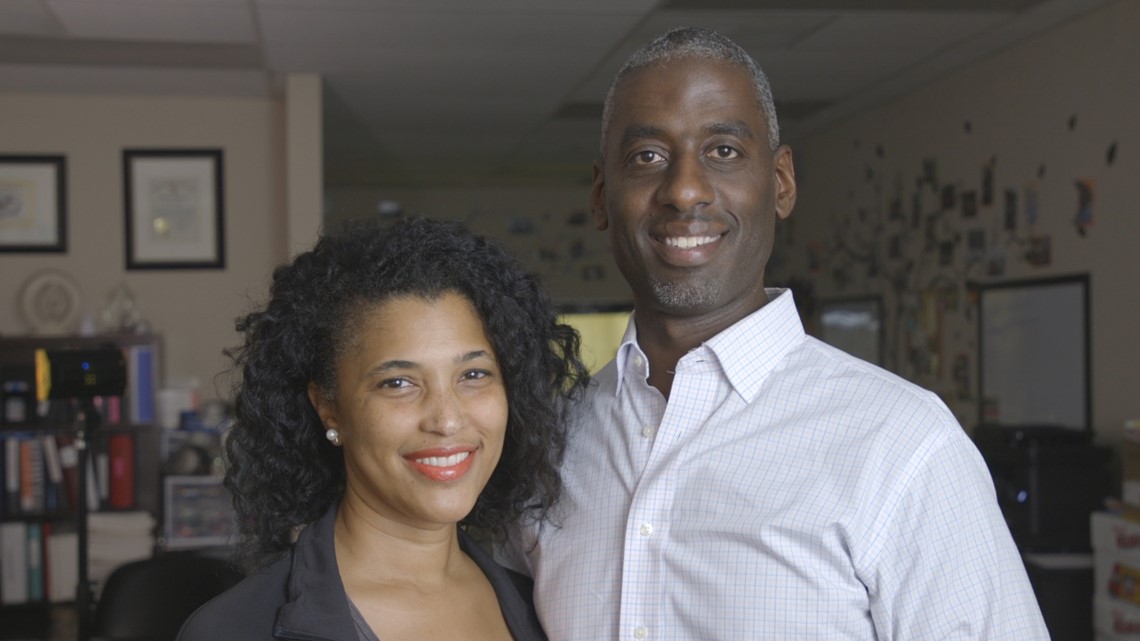 Camille knew it might not be easy. She has endometriosis, a condition that causes the uterine lining to grow outside the uterus. Camille knew endometriosis can make it harder for a woman to get pregnant, but still, she remained hopeful.
But after years of trying naturally and six rounds of in vitro fertilization, Camille and Jason were losing hope. Eventually, their doctor told them their options were limited to adoption or birth via a gestational carrier, commonly known as a surrogate.
"We were devastated," Camille said.
"The prospect of another woman that you don't know carrying that baby, that's really an awful thought," she said.
Camille's despair was evident to her mother, Tinina.
"I saw my beautiful daughter, who was always a happy spirit, become sad," Tinina said.
Birth via gestational carrier
Tinina wanted to help Camille and Jason somehow. She recalled seeing a television show about a mother who carried her daughter's baby and thought she might be able to do the same.
At first, Camille and Jason were skeptical. But after doing research, they realized Tinina might be their best option for a carrier. They trusted her to stay healthy during the pregnancy and though she was post-menopausal, doctors found it was still possible for her to carry a fertilized egg.
With Camille and Jason on board, the family proceeded with IVF. On the second try, Tinina broke the life-changing news to Camille: She was pregnant.
"That was one of the best days, highly emotional," Tinina said.
But there was still another surprise for the family. An ultrasound revealed something shocking: all three of the implanted eggs survived. Tinina was carrying triplets.
Tinina was shocked, but remained determined to carry the children to term, even if it was riskier for her own health.
"My body underwent massive change," she said. She experienced severe swelling and was confined to a wheelchair near the end of the pregnancy.
At seven months, doctors decided it wouldn't be safe for Tinina to remain pregnant much longer. They delivered the triplets via cesarean section in December 2004.
"I saw these beautiful little people and they were ours, we had overcome," Camille said.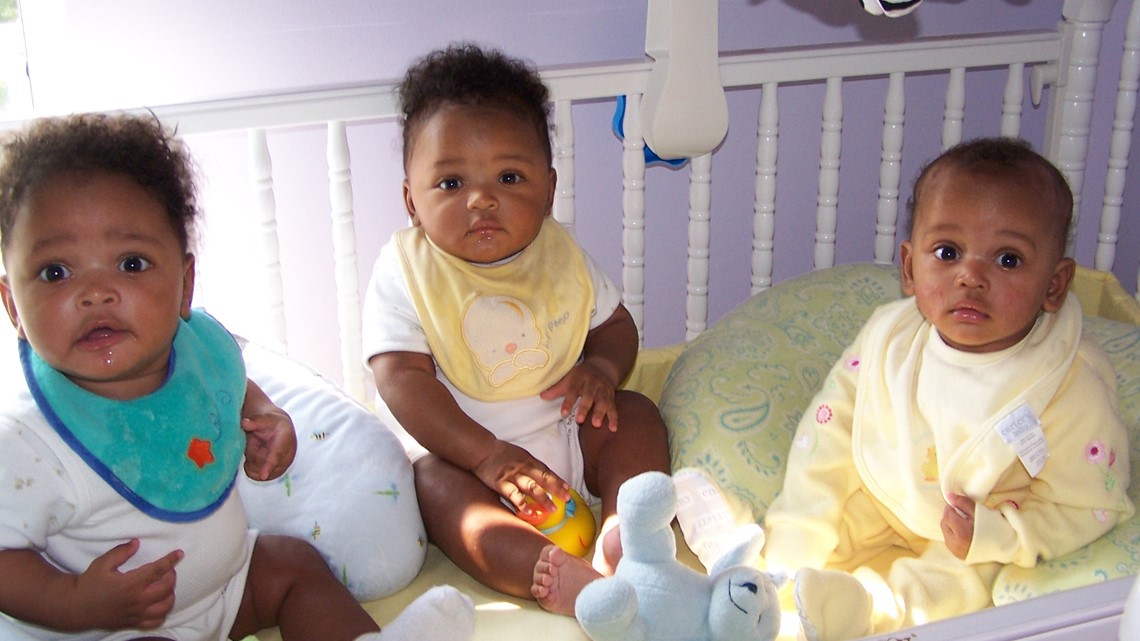 Giving back
Though they were finally parents, Camille and Jason still felt something was missing. What about all the other families who wanted children just as desperately but didn't have access to fertility treatments?
"Even despite all that we had, we still struggled with infertility. It almost broke us as a family," Camille said. "It's great that we overcame, but there are so many that don't have all these advantages that we have."
They wanted to help just one family. But their mission of giving back quickly grew. In 2005, one year after the birth of their children, Camille and Jason started the Tinina Q. Cade Foundation. Camille found the work so rewarding she eventually left her job at a hospital to manage the nonprofit full time.
Since its inception, the Cade Foundation has given out more than $800,000 in grants to 113 families. Community is an important part of its mission-- after receiving money, there's an expectation that these families remain connected to the organization and help others overcome infertility.
Bridgette and Jamar Dowsey are two recipients who have been awarded a Cade grant.
After trying unsuccessfully to become pregnant, doctors told Bridgette her Fallopian tubes were blocked. IVF was likely the only way she could have a baby.
But the procedure came with a $30,000 price tag. Having recently sprung for their wedding, Bridgette and Jamar worried about how they would afford it.
Then, Bridgette learned about the Cade Foundation during an information session at church. Immediately, she and Jamar applied for a grant.
They were awarded $5,000 to pay for medications and switched insurance plans to one that included IVF. Between the grant and insurance, they were able to go through with IVF.
After one round of treatment, they got the news: Bridgette was pregnant.
"It was surreal," she said.
The two feel grateful to Camille and Jason for their role in helping them affording IVF.
"I don't know anybody else that's walking around saying 'I have a foundation that can help you,'" Jamar said. "What they've done is awesome."
Tinina, who remains involved with the organization, says she's impressed with what her daughter has accomplished.
"I'm proud of that daughter of mine. I always knew I would be," she said.
HeartThreads are the best stories about the best of us. Want more? Follow us!