ENCINITAS, Calif. — An idyllic two-acre organic farm hidden away in Encinitas, complete with goats and a pet rabbit named "BB," could be considered 'ground zero' of the local Zero Waste movement.
That's where 25-year-old Marina Qutab calls "home."
"We live in a time where there is a lot of waste and people are kind of waking up to our waste crisis, our global waste crisis," Qutab told News 8 as she provided a tour of the farm, which also includes a small community of tiny homes.
It is a crisis Qutab is tackling head-on as the self-proclaimed 'Eco Goddess,' using social media to spread her message and share her nearly no-waste lifestyle with tens of thousands of followers.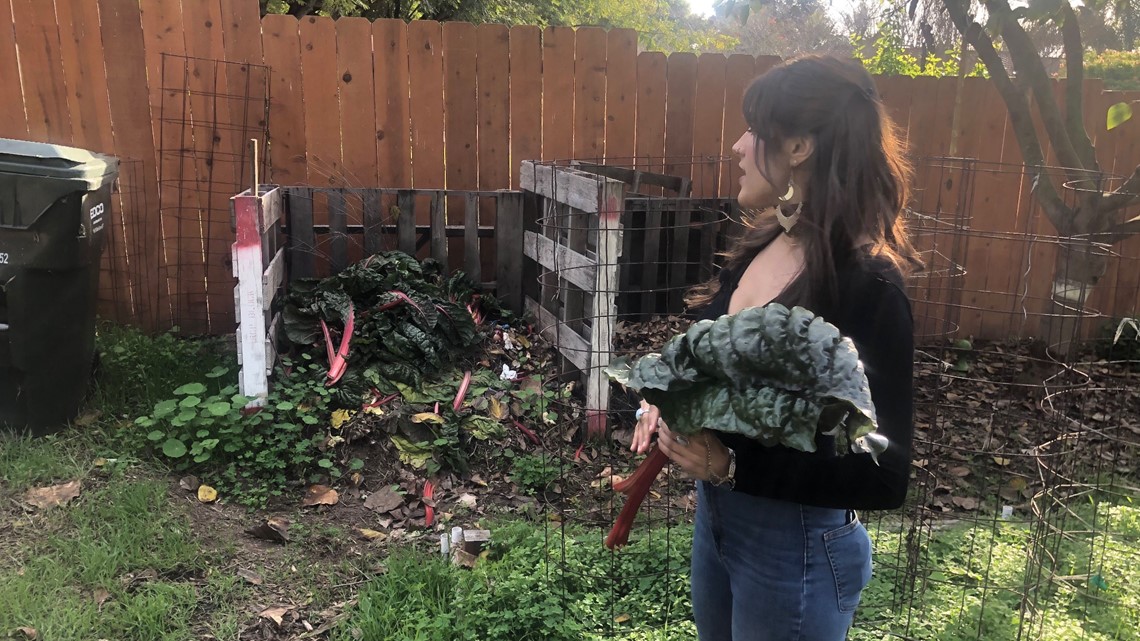 "Absolutely anybody can do this," she said.
Qutab concedes, though, that it can be difficult, especially because most of us want to lead a convenient, fast-paced lifestyle.
"We live in a linear economy, where things are literally made not to last," Qutab said.
However, Qutab defies that trend.
"It's all about reducing, reducing, reducing," Qutab said as she showed off her zero-waste kitchen.
"And making do with what you have, re-using," said Qutab.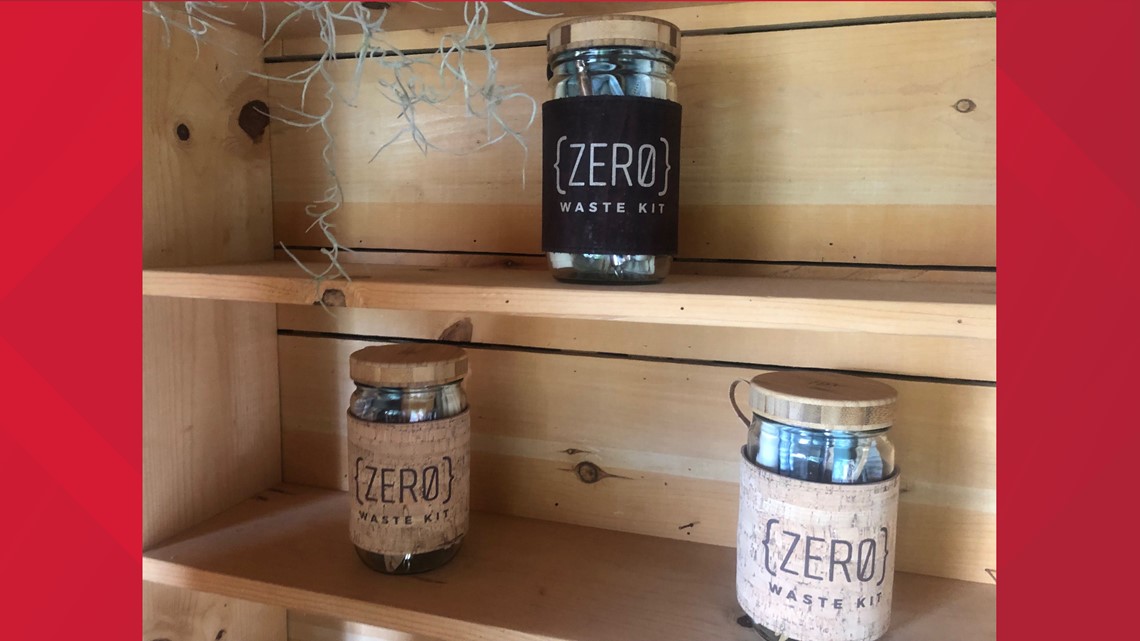 As part of this lifestyle, she buys everything from beans to nuts to spices in bulk, as well as grows her own fruits and vegetables in a garden where she raises the essential ingredients of her plant-based diet. Qutab also conscientiously composts. It's a critical way to reduce, reuse, recycle, and to avoid the landfill.
When Qutab talks about the waste crisis, she is not exaggerating. The United States is actually the world leader when it comes to generating trash, bringing in an estimated 250 million tons every year. That breaks down to almost four-and-a-half pounds of trash per person every single day.
Now, let's compare that to the amount of trash that Qutab has created, especially during what she calls her "intense period of living Zero Waste." A small Mason jar contains all the waste marina generated for two-and-a-half years when she first adopted the lifestyle.
Nowadays, though, she says while she is completely committed, she is not quite as intense as she had originally had been. Instead of a tiny mason jar, Qutab has most recently generated only a binful of trash over more than a year's time. She points out that some of that trash was actually her friends' and roommates'.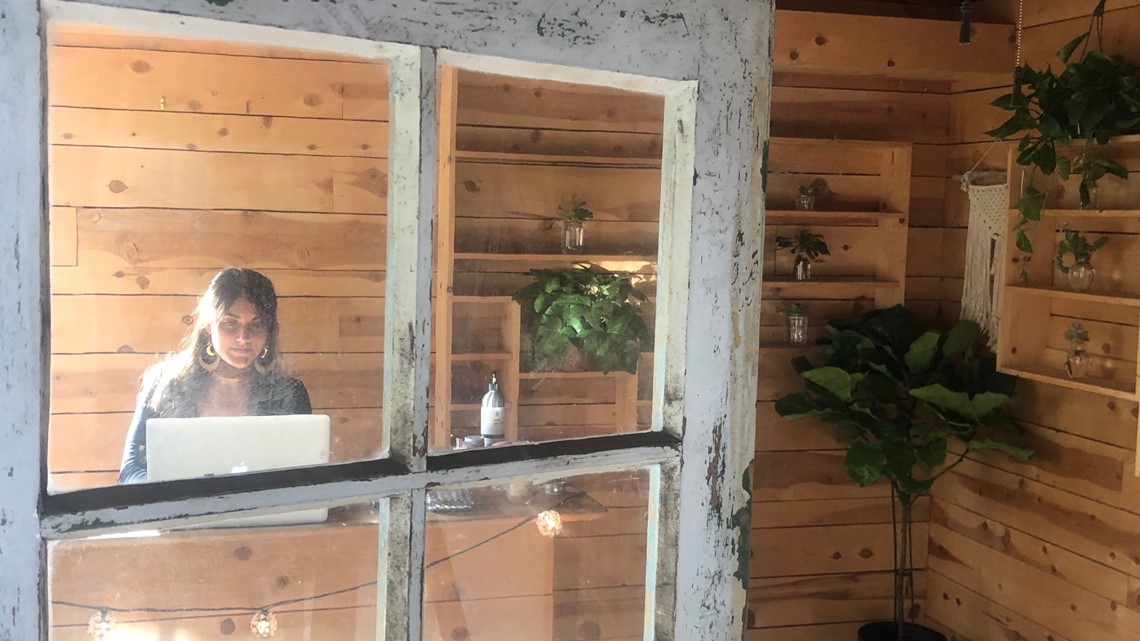 "I want to show people how I've evolved as a 'Zero Waster' and how I am not as extreme as I used to be," she said. "That's okay. You have to find your own way to sustainability."
The 'Eco Goddess' is dedicating her life to help others find that path for themselves, working out of a studio space on the farm to produce her web videos, as well as creating and selling her special 'Zero Waste kit" as a way of supporting herself.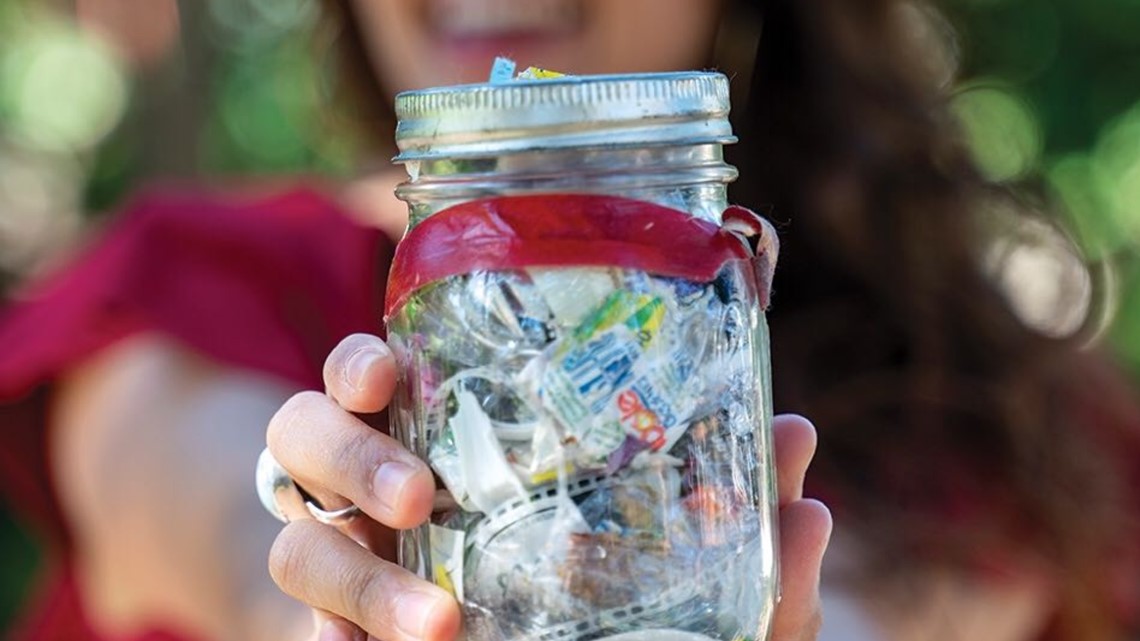 She also showcases a series of other handmade zero-waste products, from toothpaste made of bentonite clay to face lotion to lip balm to deodorant to shampoo in the shape of a soap bar. For virtually each of these products, there is no packaging and nothing to recycle.
While going completely 'zero waste' all at once may not be feasible for most of us, Qutab remains steadfastly encouraging.
"I think it's all about baby steps and slowly making your way to the lifestyle," she said. "Anyone can make a difference. That's the truth."
Here are some additional, local resources for anyone interested in a 'Zero Waste' lifestyle: