The dome of heat prevails over the Desert Southwest bringing another day of intense heat for inland valleys, mountains, and deserts. The coastal eddy influence of Wednesday appears to be not as prevalent on this Thursday which means the coast will be a few degrees warmer today too.
The extended heat has made the California Independent System Operator issue a Flex Alert for Thursday. A Flex Alert is a call for voluntary energy conservation, essentially a plea for residents across the state to cut their power use to reduce overall demand and lower the risk of outages.

Around midday Wednesday, Cal-ISO projected it would have adequate energy supplies through Thursday, although it urged residents "to remain vigilant" in case demand suddenly increased and threatened the availability of power reserves.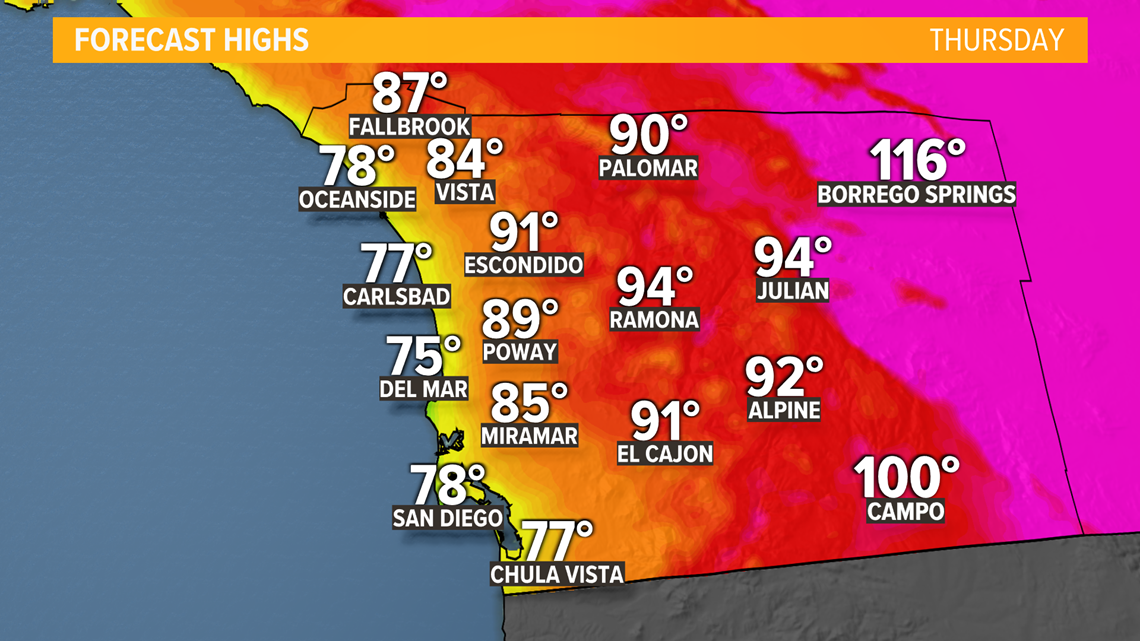 The ridge will continue its stronghold over the Southwest as it remains near the Four Corners. Excessive Heat Warnings are still in effect for much for the county into the latter half of the week.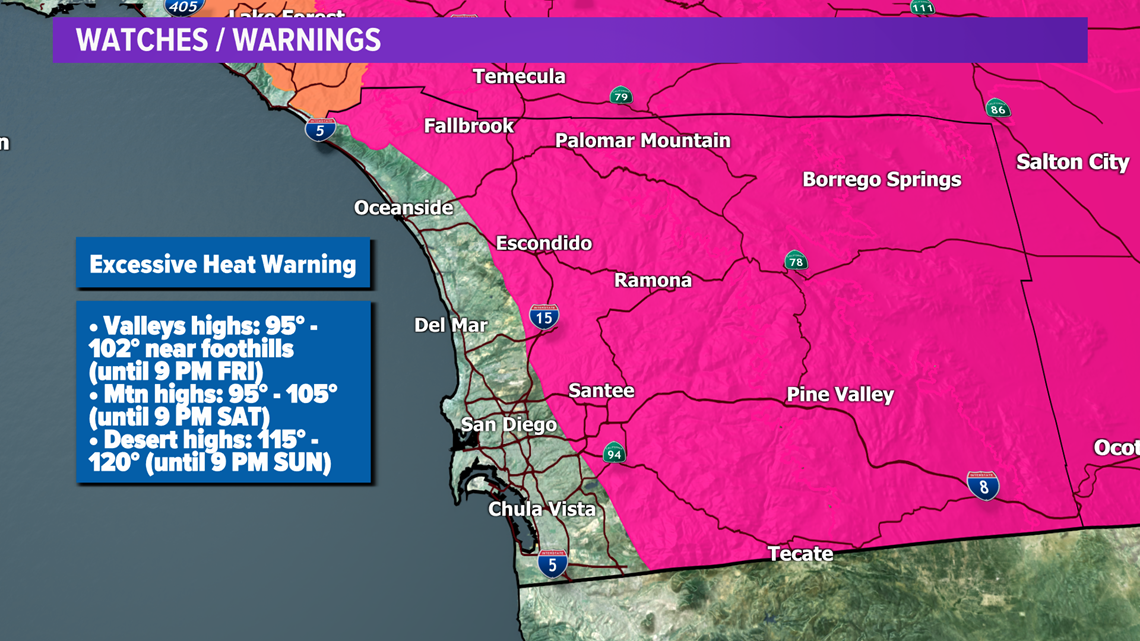 San Diego County has opened multiple cool zones to help people beat the heat. The "Cool Zones" will be located in Alpine, Borrego Springs, Fallbrook, Lakeside, Potrero, Ramona, Santa Ysabel, Spring Valley and Valley Center.
AT THE COAST THROUGH THURSDAY: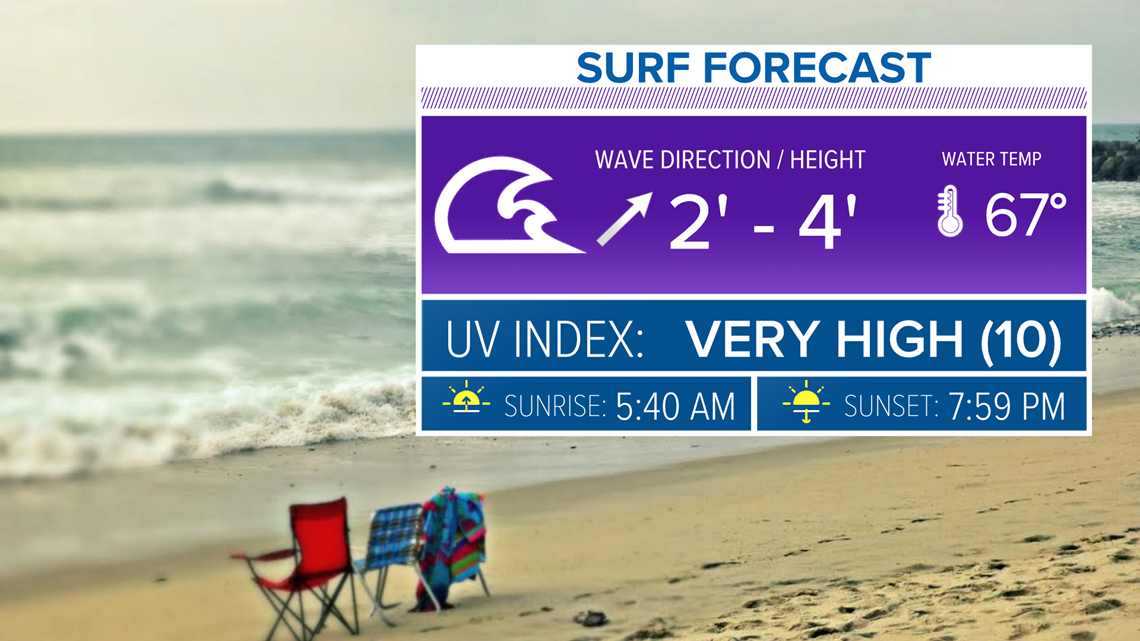 This high pressure will keep our steering flow out of the southeast. This will send more upper level moisture in our direction. With the heating of the day, there is a slight chance for isolated thunderstorms over the mountains with the heating of the day. The potential is a little higher for San Bernardino and Riverside County mountains.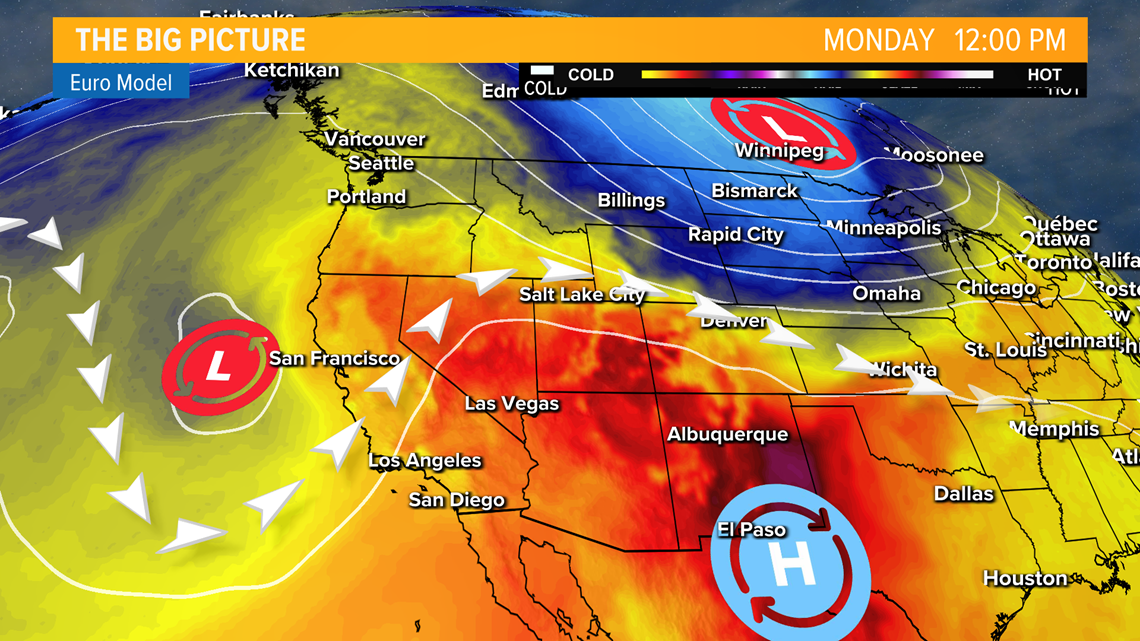 At the surface, the air will remain dry. Therefore, dry lightning cannot be entirely ruled out. We will still be dealing with a prolonged period of relatively dry days for the inland portions of our county. This combo will keep fire weather conditions high this week. The highest threat will be in the mountains and the desert.
By the weekend, expect minor relief as daytime highs remain warmer than usual. Just not at the threshold to continue the Excessive Heat Warning for the valleys... for now. Models are hinting at more hot highs that could lead to an extension through Saturday night. We'll see!
The warning is set to expire on Saturday night for the mountains and Sunday night for the desert. Near seasonal temperatures look to return during the first week of Summer.