SAN DIEGO — The high heat from earlier in the week turned into very different weather across San Diego County to finish the week. On Friday, several weather warnings were announced related to rain, wind, flooding, and thunderstorms across the county.
From hail in Pine Valley, to rain from East Village to Sabre Springs and Ramona. San Diegans experienced it all on Friday, and some were taken by surprise.
"I heard this lightning, and I was like 'what's happening?'" said one local.
While some welcomed the change, "It's relaxing it's refreshing something new."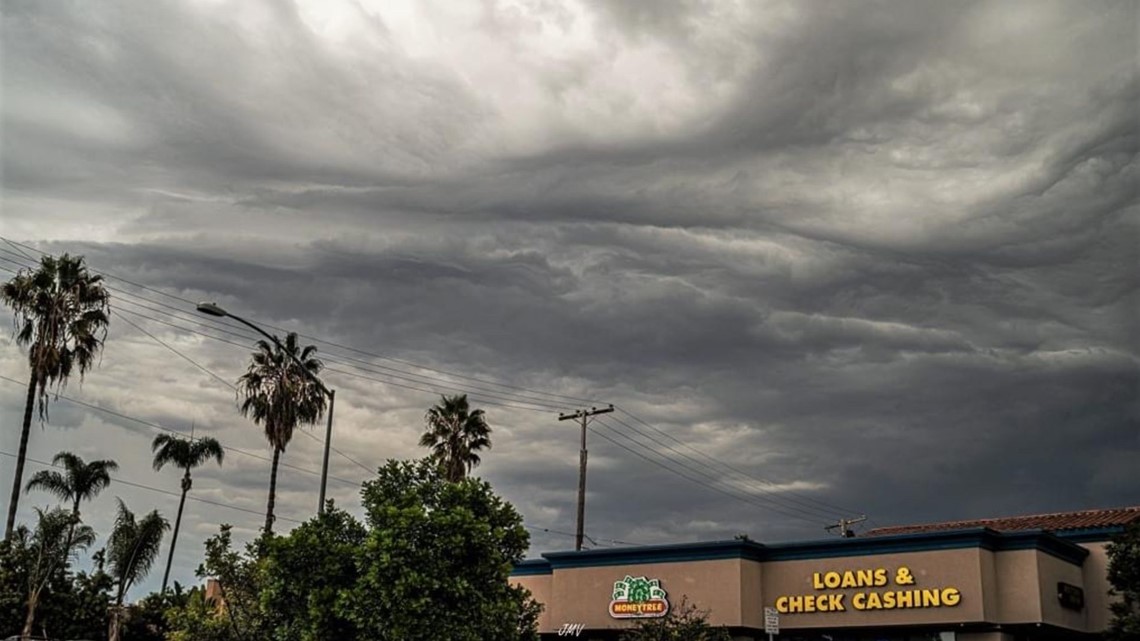 The cloudbursts led to road flooding in various locations over the afternoon, among them Campo Road at North Bonita Street in Spring Valley; southbound Interstate 5 near Civic Center Drive in National City; westbound state Route 94 near Avocado Boulevard in Casa de Oro; Campo Road near Via Mercado and Jamacha Road at Willow Glen Drive in Rancho San Diego; and westbound I-8 near College Avenue in Del Cerro.
A flash flood warning was in effect until 5:15 pm this afternoon for Southeastern San Diego County. At 3:19 PM PDT, Doppler radar indicated thunderstorms producing heavy rain that continued to move west across San Diego County. The heaviest rain occurred near Jamul.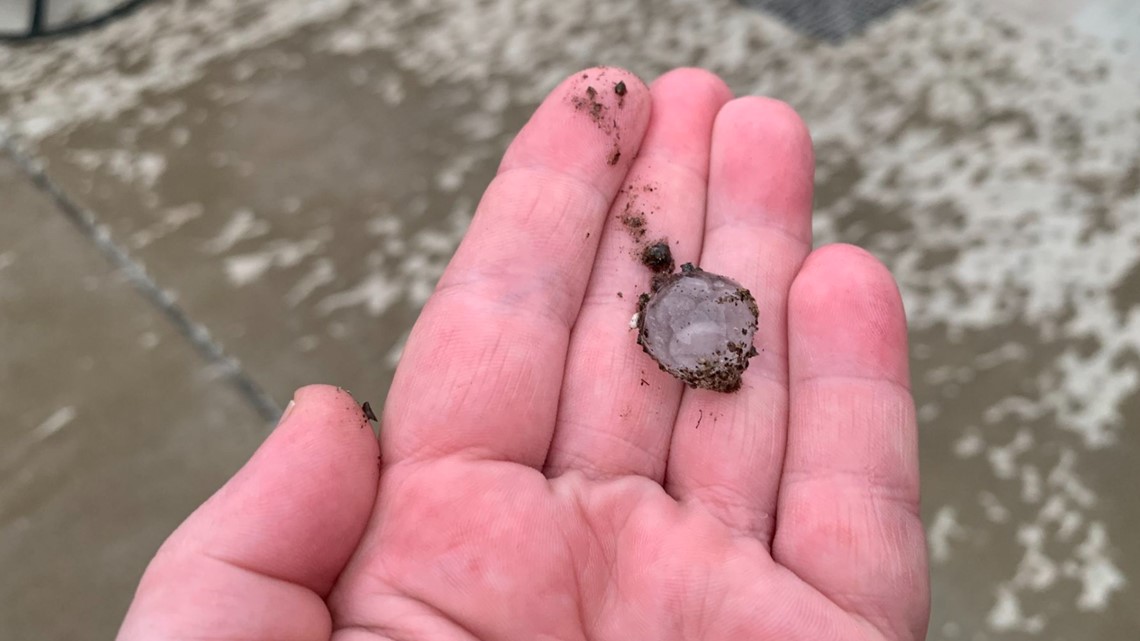 Rainfall totals as of 5:15 p.m. included 1.92 inches at Boucher Hill; 1.69 in Pala; 1.68 in the Palomar area; 1.49 in Mesa Grande; 1.04 in Descanso; 0.89 in La Mesa; 0.56 in Point Loma and University Heights; 0.5 in Mission Valley; 0.48 at Lindbergh Field; 0.44 on Mount Laguna; 0.39 in Harbison Canyon; 0.38 at Birch Hill; 0.37 in Lemon Grove; 0.18 at SeaWorld San Diego; 0.15 in Valley Center; 0.14 in Agua Caliente; 0.12 in Pine Valley; and 0.04 in San Felipe.
Wet and windy weather in La Mesa caused a tree to fall in the 4500 block of Panorama Drive. San Miguel Fire Department and Heartland Fire responded to the area where the tree damaged the roof of one home and took down several power lines. La Mesa police initially spotted the downed tree which was about 50-60 feet tall.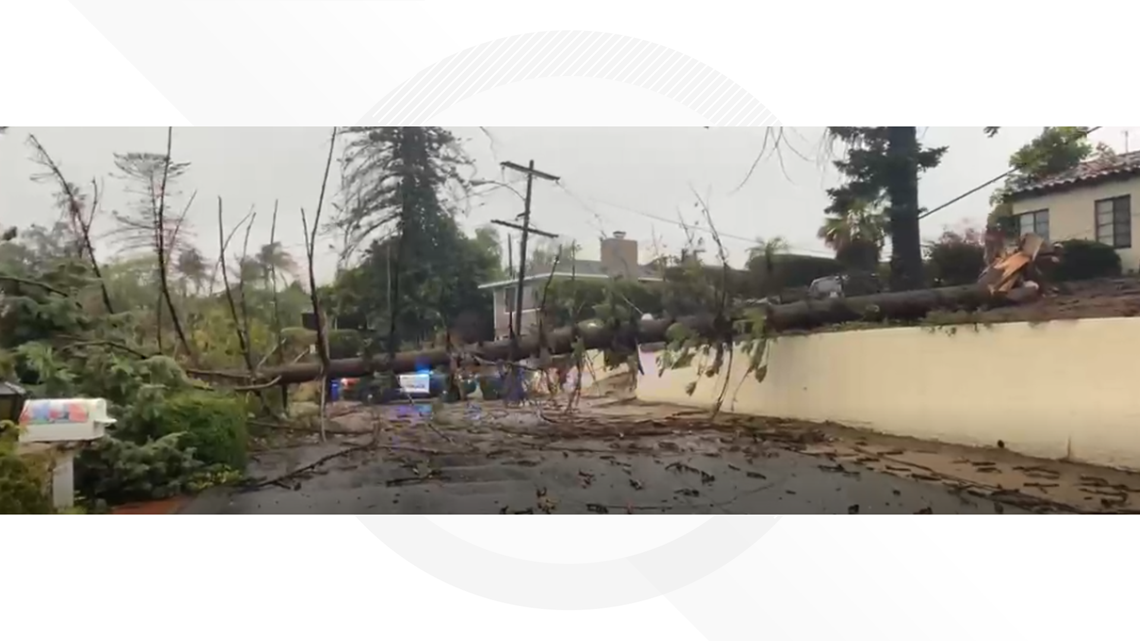 The homeowner said, "It's not something you expect every day."
As of Friday evening, severe thunderstorms in San Diego had largely tapered off. Rain showers were executed to subside by late Friday, but locals should be on the lookout for large puddles/localized flooding. A slim chance for light/spotty showers remains for the weekend.
Calls for swift water rescues were made around the county earlier in the afternoon. At least one was reported in Spring Valley with another in Mission Valley and one more in the College Area.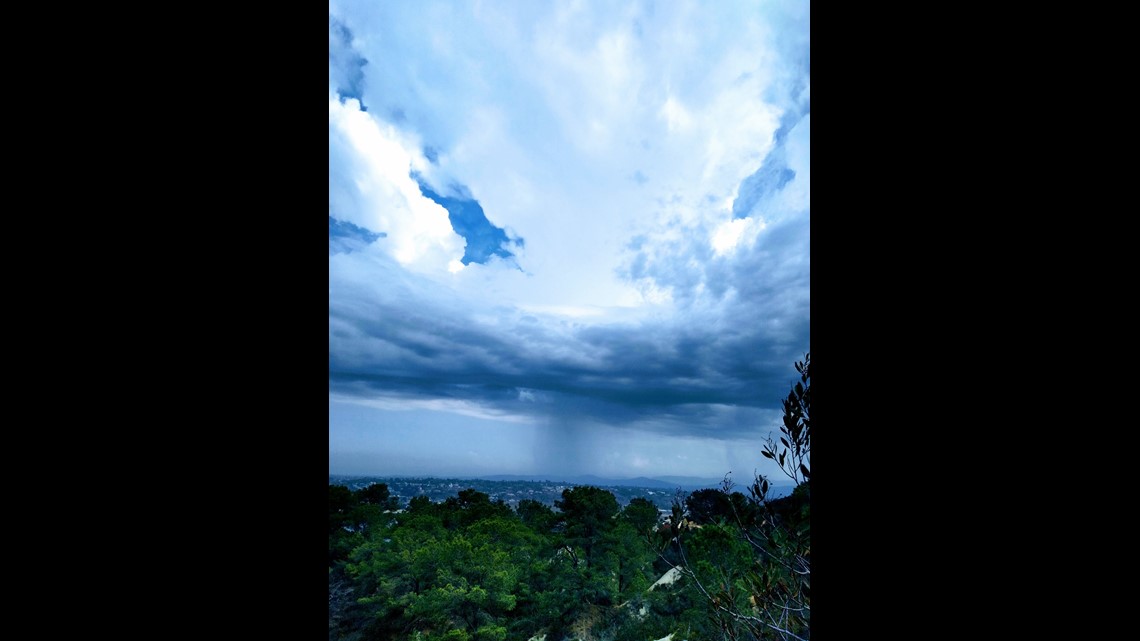 We want to know how the weather is in your neighborhood. Share a comment in one of our social posts below or upload a photo or video in the News 8 App so we can share it in our newscasts.