SAN DIEGO — Monsoonal moisture was still rather thinned out across inland San Diego County today. It was still steamy at the coast with some cumulus clouds over the mountains. Even though the cumulus clouds grew with the heating of the day, the radar was not very active with an isolated cell southeast of Palomar Mountains this afternoon. There were also a few showers in the mountains.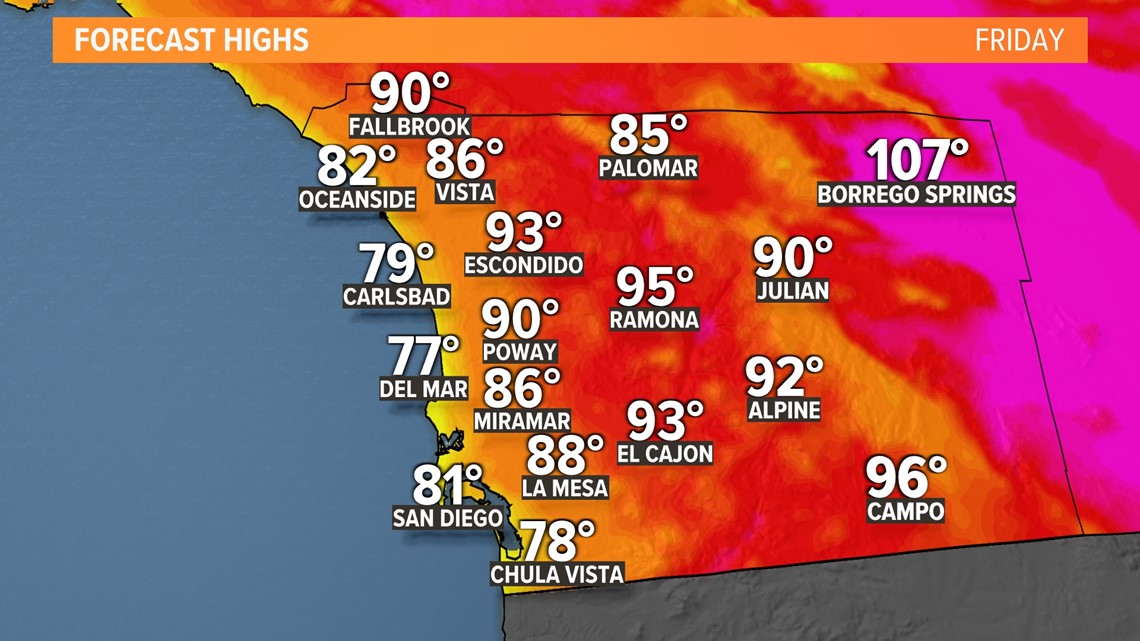 Going back to the month of July. A lot of people were taking notice of the heat and asking if (because it felt like it to them) it was the hottest July on record. That was not the case. The added humidity from the influxes of monsoonal moisture and persist ridge have made the heat quite sweltering so far this Summer.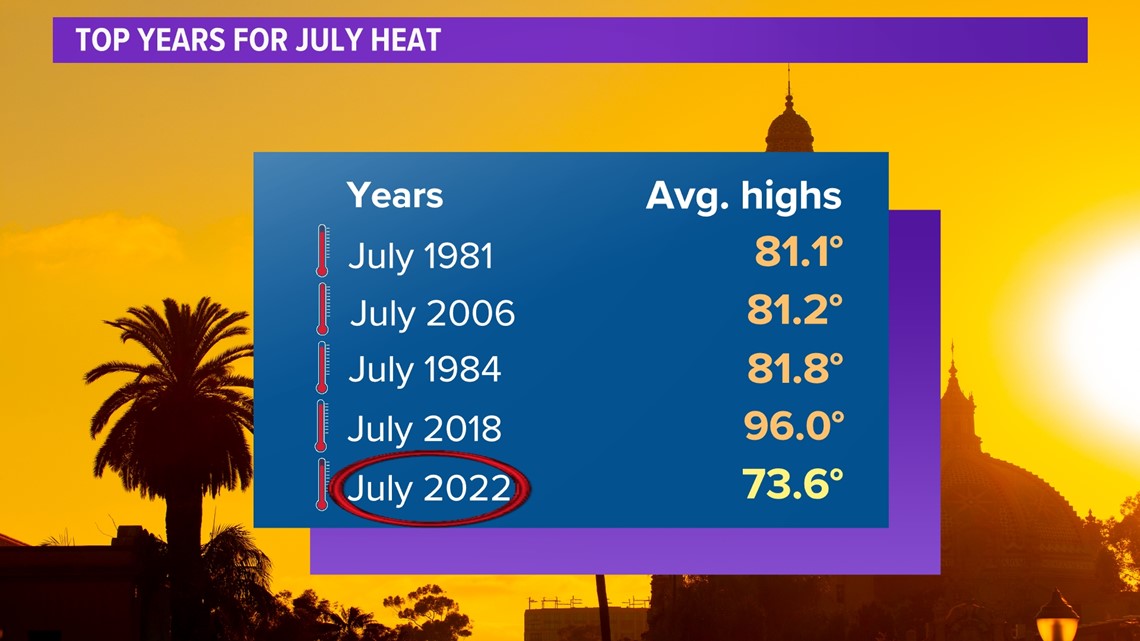 Another surge of warm/humid air is expected by Friday afternoon. This will bring a better chance for thunderstorms across the mountains and desert by the afternoon and evening hours. There is also a slight chance for the inland valleys. Expect a repeat performance on Saturday.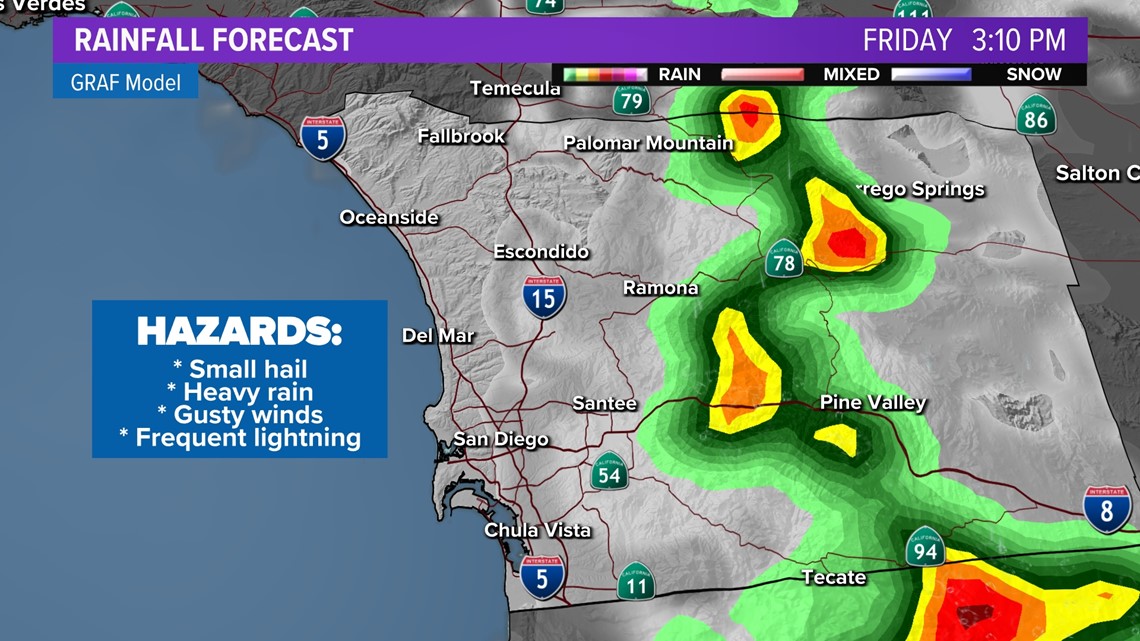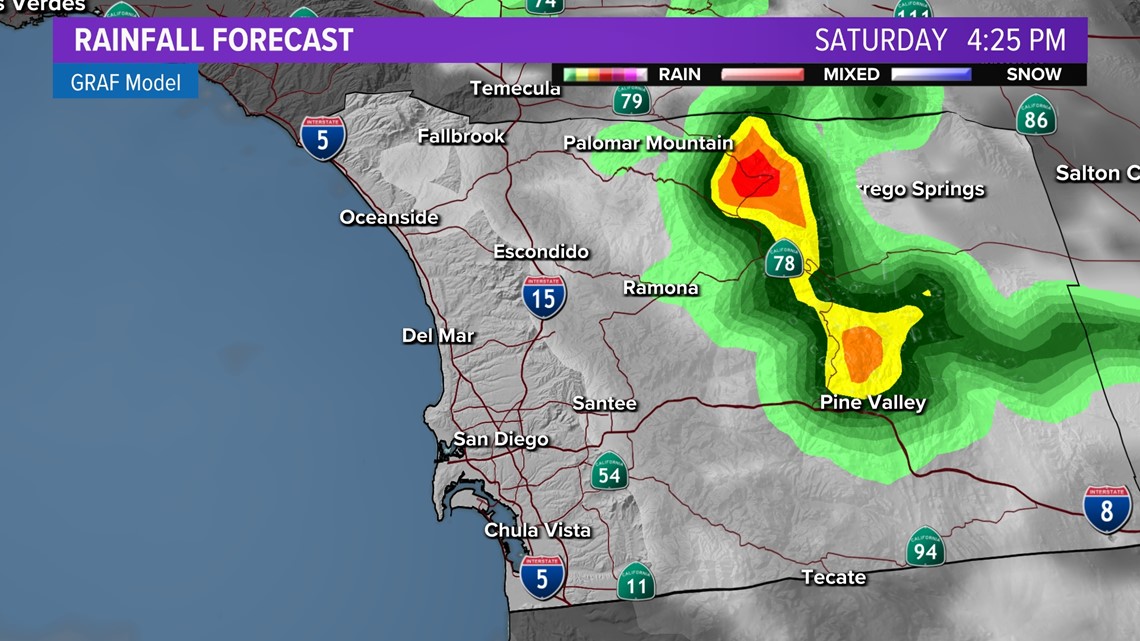 The surf heights will remain the same through Saturday with a moderate risk of rip currents.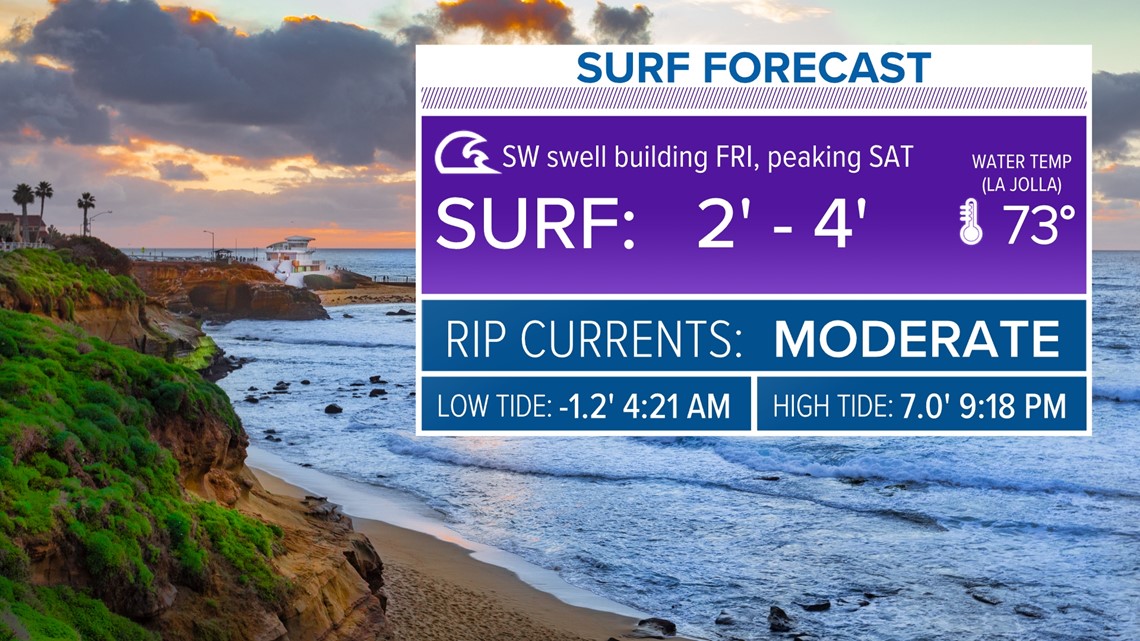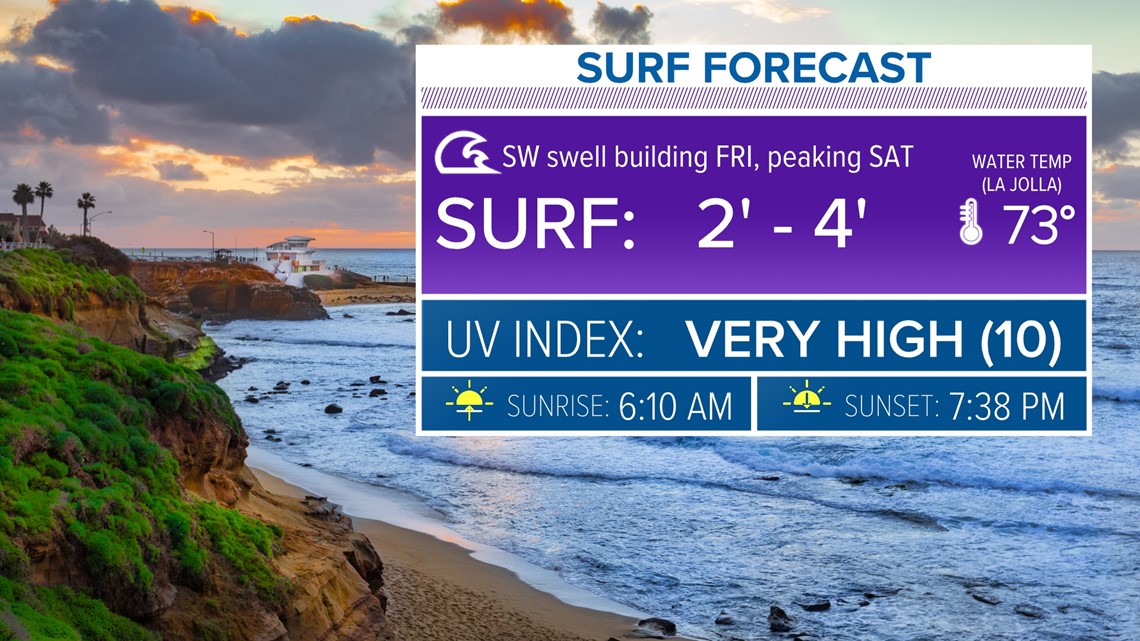 Note the evening high tide. There will be an extra pull through Friday evening from the last Supermoon of the year. The evening high tide for Friday will be 6.8' at 10:04 pm. Minor tidal overflow into parking lots is possible.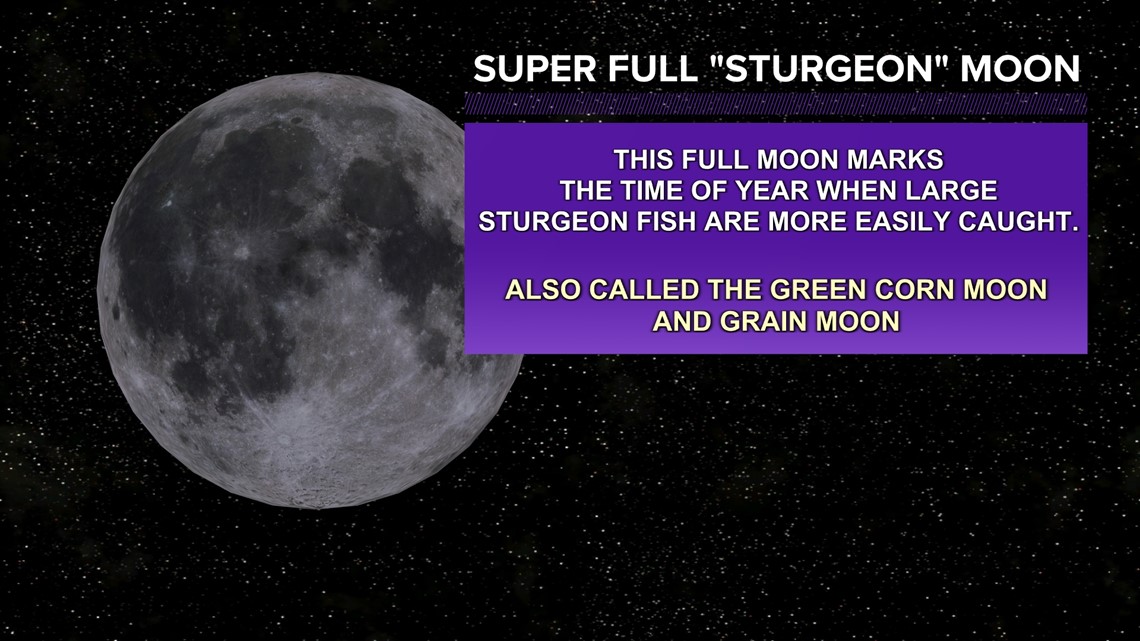 Confidence is low, but there is a slight chance for afternoon and evening storms across the inland valleys through Sunday. Chances will be more favorable for the mountains and desert through next week. But, another surge looks to bump up chances again for the inland valleys by the middle of the week.