San Diego saw showers Friday will and not just in the mountains.
A Severe Thunderstorm Warning was in place on Friday until 4:15 p.m. as many areas saw thunder, lightning, rain and hail throughout the afternoon. Street flooding was reported in East Village.
At least two swift-water rescues were performed Friday afternoon - one in Spring Valley and another in Mission Valley.
Now that the hottest days of the week are over, San Diegans can expect cooler weather to continue.
There will also be a chance for some afternoon thunderstorms this weekend as moisture from Mexico gets swept upward. That includes the mountains, deserts, and possibly west of the mountains.
Temperatures were about 5-10 degrees cooler than average and will continue cooler through the middle of next week. One area of low pressure stays stationary over SoCal and Baja through Saturday.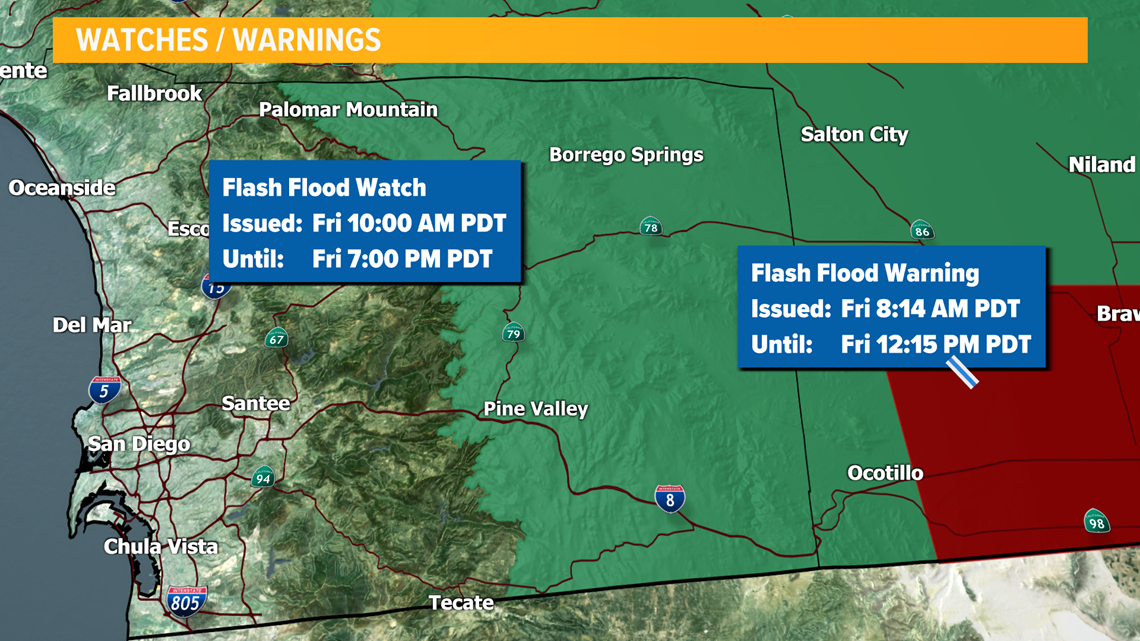 "Another larger trough of low pressure will impact the West Coast by early next week providing additional cooling and an increase in night and morning low clouds," according to the National Weather Service.
Another low from the north will reach the Pacific NW and that'll contribute to even cooler weather early next week.
By Monday, temperatures will be below seasonal, nearing the low-70s at the coast and low-80s inland. Temperatures keep dropping through next week as a trough brings in cooler air.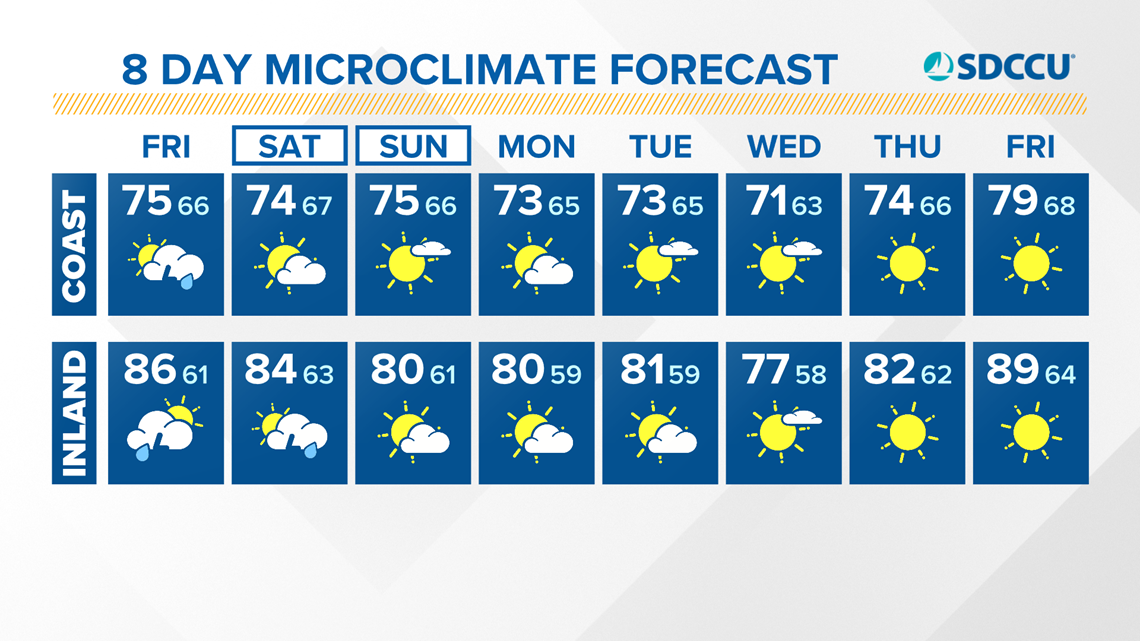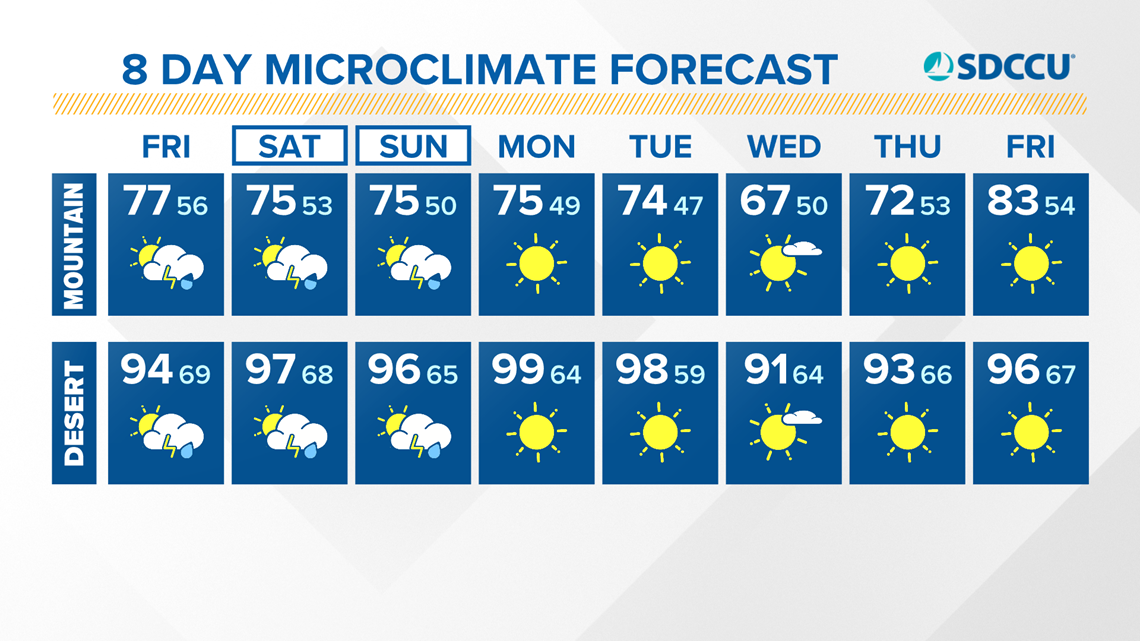 PHOTOS: San Diego weather - September 2021