TEXAS, USA — Editor's note: This weather blog is no longer being updated.
Hurricane Ida made landfall in southeast Louisiana on Sunday as a Category 4 hurricane. It brought ashore sustained winds of 150 mph at 11:55 am near Port Fourchon, La.
Ida is the first hurricane to make landfall in the U.S. in 2021 and is now tied for the strongest storm to ever make landfall in Louisiana. Both hurricane Laura (2020) and the Last Island Hurricane (1856) made landfall in Louisiana with max sustained winds of 150 mph.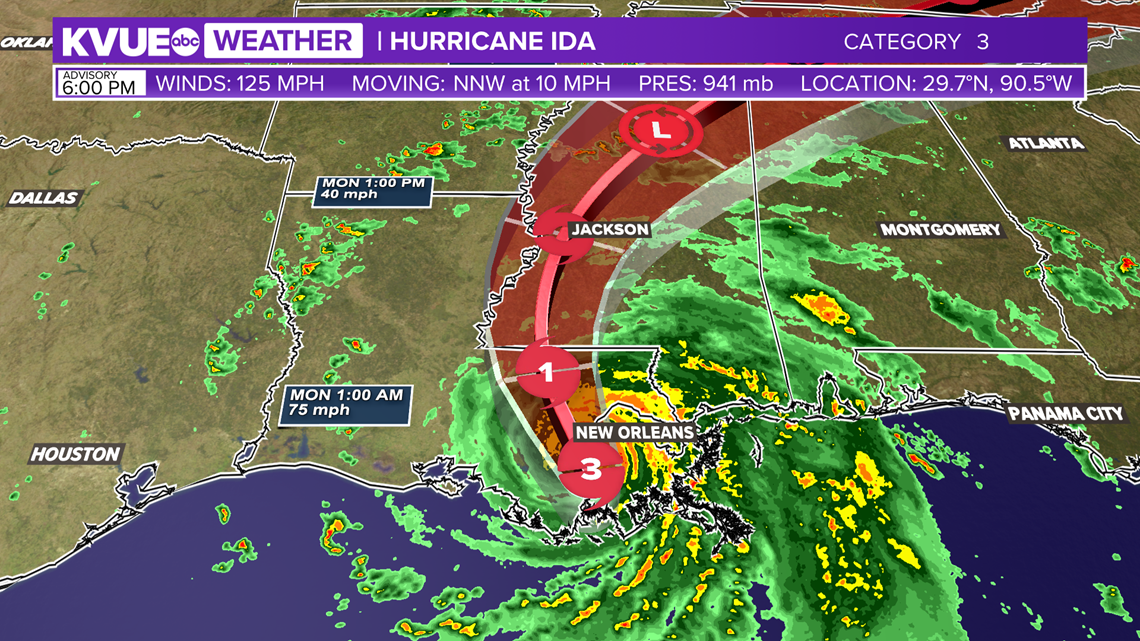 Hurricane Ida continued to move inland Sunday night with the threat for storm surge as high as 8 to 16 feet, heavy rain as high as 24 inches and destructive winds. Spin up tornadoes will also be possible as the storm moves inland.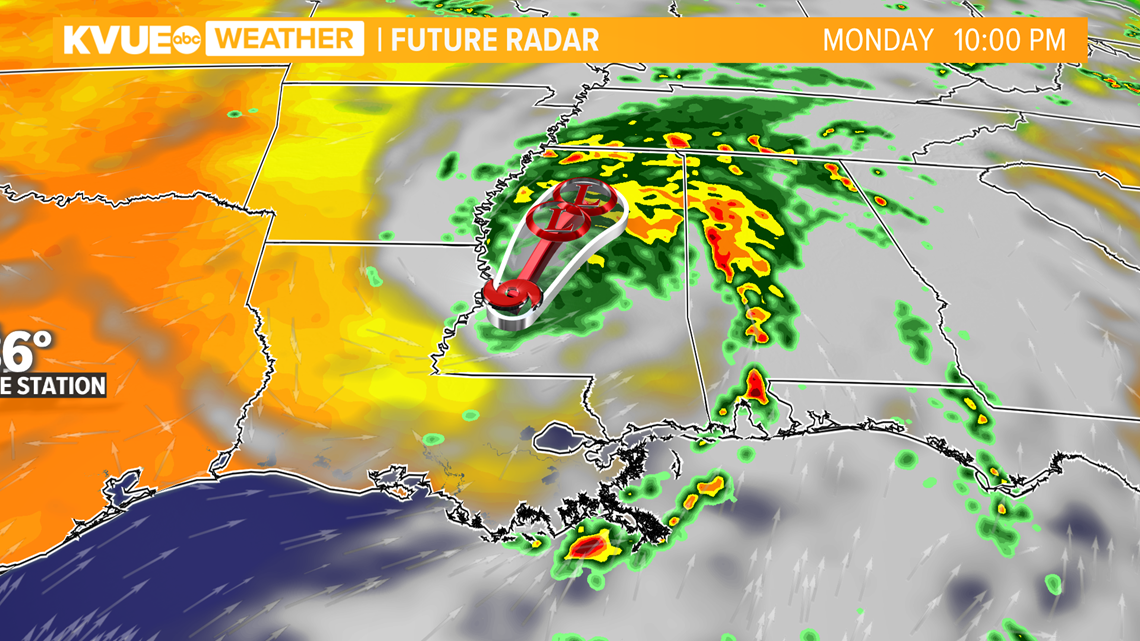 Here in Central Texas, the local forecast trends drier and hotter next week as a result of Hurricane Ida. Although we see no direct impacts, the sinking air on the western side of the storm will lower our rain chances and ramp up our heat. Highs return to the mid and upper 90s for most of next week with rain chances down to around 20%.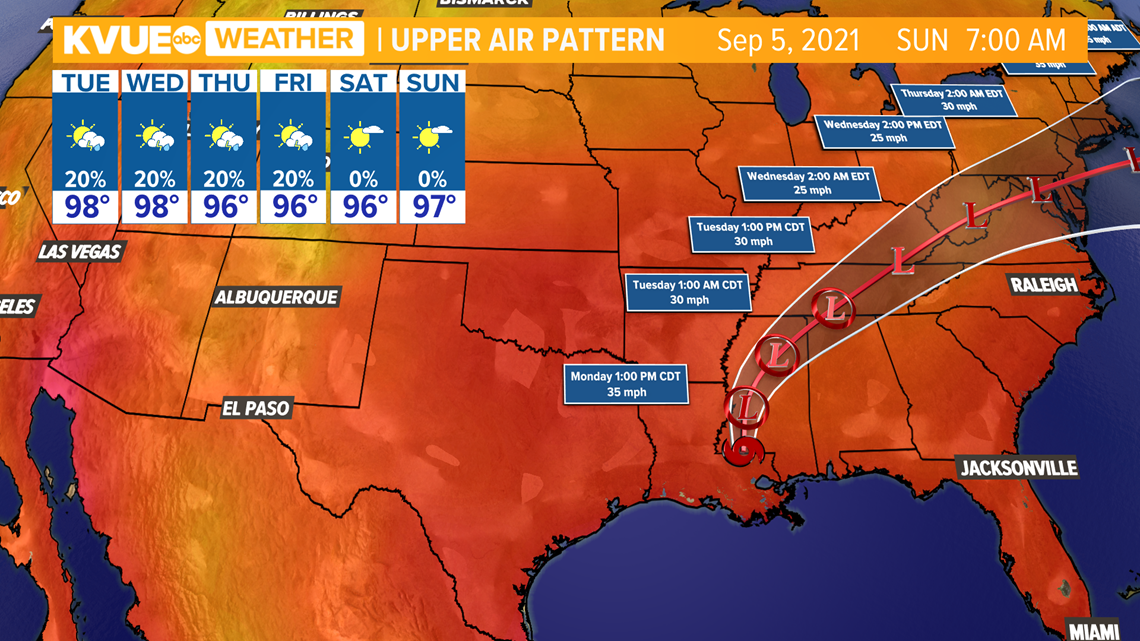 The KVUE Storm Team will continue to watch this developing forecast and will provide frequent updates as new model data comes in.
In the meantime, the extended forecast can be found below: