ATLANTA — Today: Mostly sunny and gorgeous. High: 76°.
Tonight: Fair skies. Low:54°.
Tuesday: Sunny and near perfect. High: 78°.
Wednesday: Sunny skies. High: 78°.
Over the next week, get used to hearing this trend: chilly overnights and mild, bright afternoons. It looks like a dry week ahead across north Georgia.
Temps will start in the 50s, but will warm up to the mid 70s for highs today. We will have plenty of sunshine to go along with it.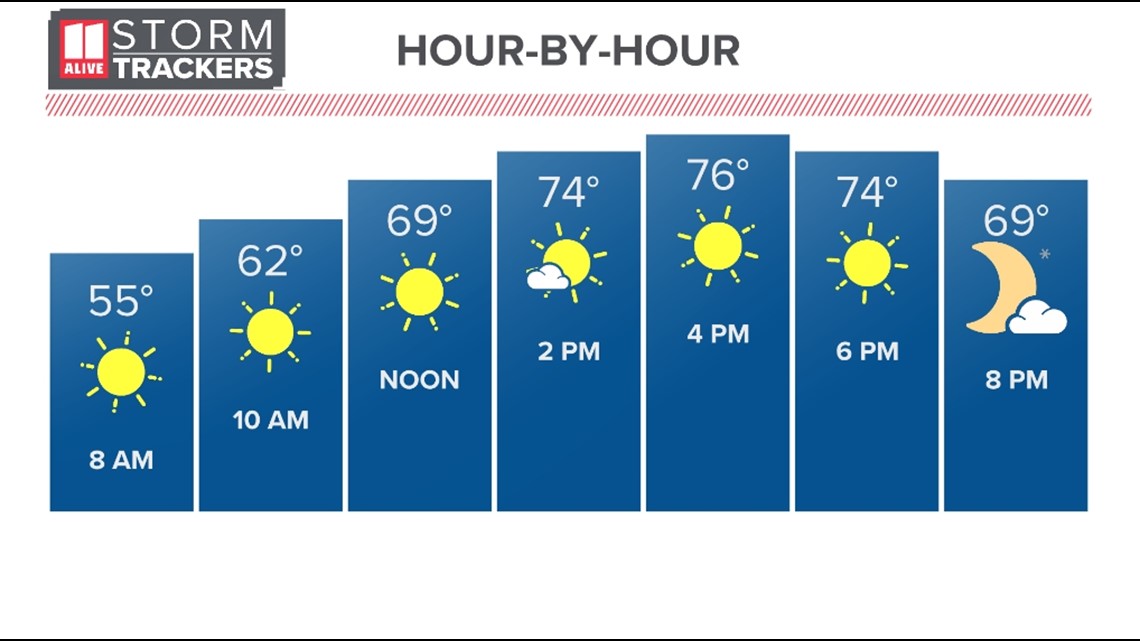 By mid-week, temps turn a little warmer. Highs climb into the upper 70s by Wednesday and then low 80s for Thursday.
Drier air stays in place, making for comfortable weather. Dew points will be in the 40s to 50s all week.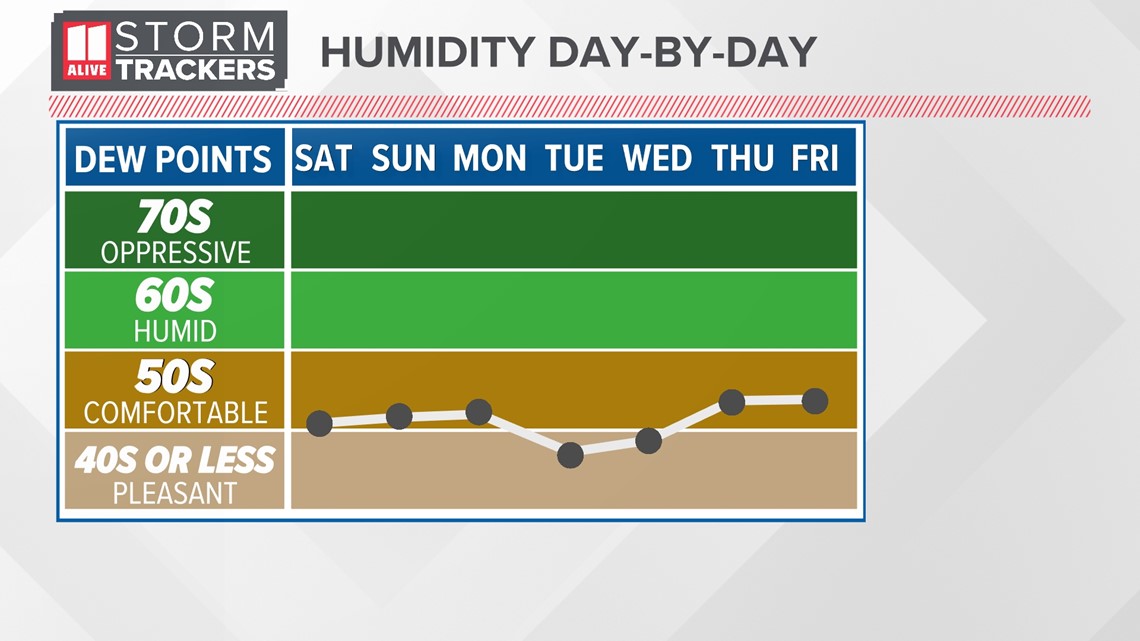 While it will be nice all week, we need rainfall. So there is a little bit of a downside to all of this quiet weather. No rain is expected across North Georgia throughout the next week.
In the tropics, we have two areas we are watching. A tropical wave in the eastern Atlantic has a high chance of development the next 5 days. There's also another tropical wave that will approach the Lesser Antilles by mid-week and has a low chance of development.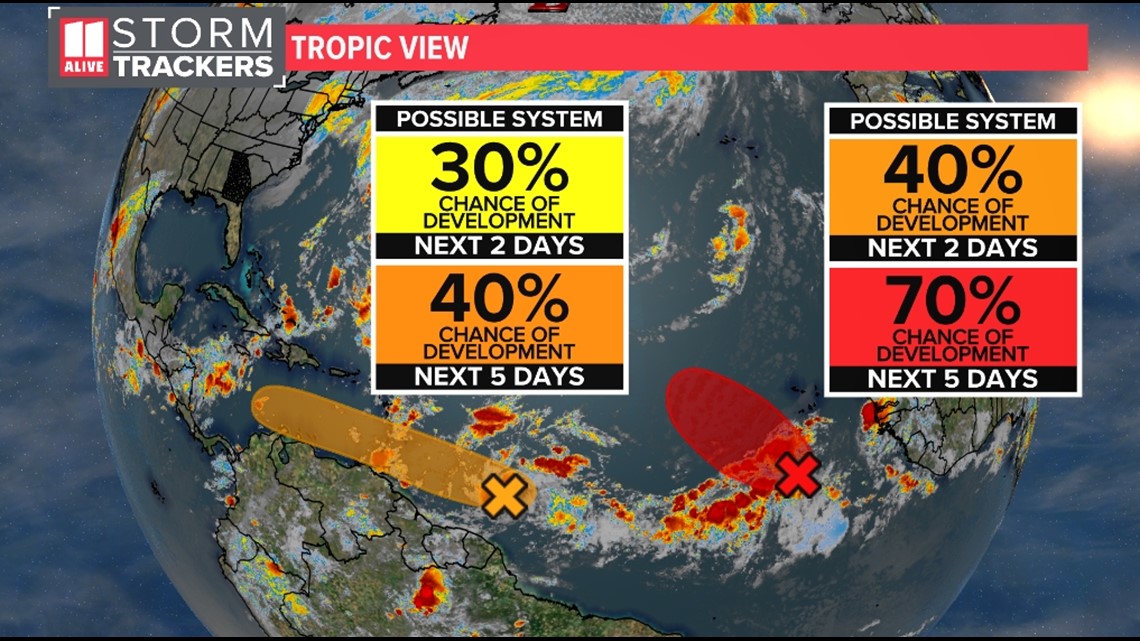 MORE FROM THE 11ALIVE STORMTRACKERS
DOWNLOAD THE 11ALIVE APP:
Set up weather notifications by clicking the Gear icon in the upper right corner of the app. Select Notification -> Notification Settings -> Severe Weather Alerts -> Toggle the Severe Weather Alerts button to the right to turn alerts on.

Send photos and videos through the app by selecting the Near Me feature on the bottom right task bar of the app and entering your information.
TEXT YOUR WEATHER PHOTOS TO US: 404-885-7600
JOIN THE 11ALIVE STORMTRACKERS FACEBOOK GROUP: Nearly 10,000 metro Atlanta and north Georgia weather enthusiasts share their weather photos every day. Click here to join the group!