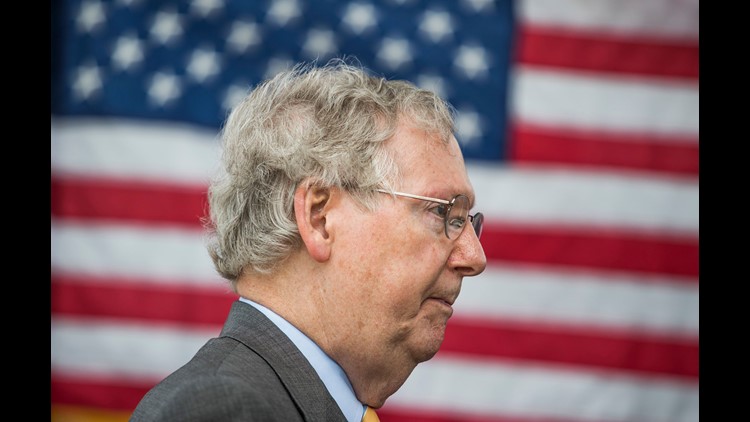 U.S. Sen. Mitch McConnell, R-Ky., speaks to members of the media after a ribbon cutting ceremony for exit 30 on Interstate 65 in Bowling Green, Ky., on Thursday, July 6, 2017.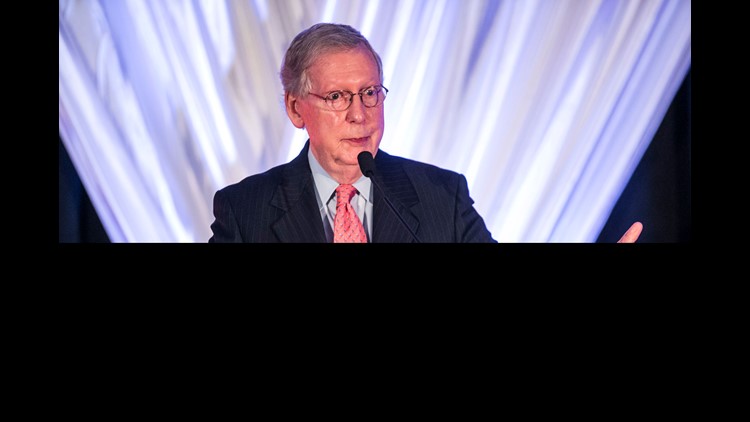 Sen. Mitch McConnell says great strides by Republicans have been made since Donald Trump took office. Aug. 25, 2018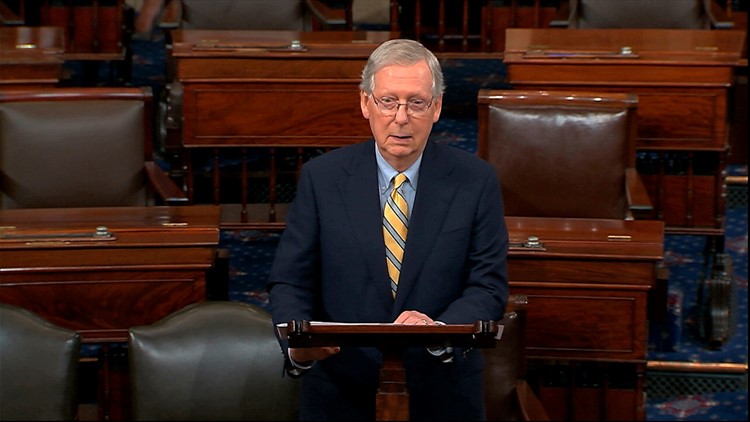 Senate Majority Leader Mitch McConnell speaks about Sen. John McCain on the floor of the U.S. Senate, Aug. 27, 2018, on Capitol Hill in Washington.