SAN DIEGO — United States Customs and Border Protection officers at the U.S.-Mexico border seized over $20 million worth of deadly fentanyl pills hidden inside a shipment of green beans.
CBP said on April 17 officers at the Otay Mesa port of entry confiscated more than 3,520,000 fentanyl pills concealed in the produce shipment. According to CBP, the seizure has a street value of $21,120,000.
During an initial inspection, CBP officers referred the 48-year-old driver to undergo an additional ''intensive agricultural inspection." After the driver's tractor trailer was scanned, officers requested a narcotic detecting dog who alerted officers of the presence of narcotics, CBP said.
A total of 308 packages of fentanyl pills were concealed inside the shipment of green beans. The concealed packages weighed more than 775 pounds.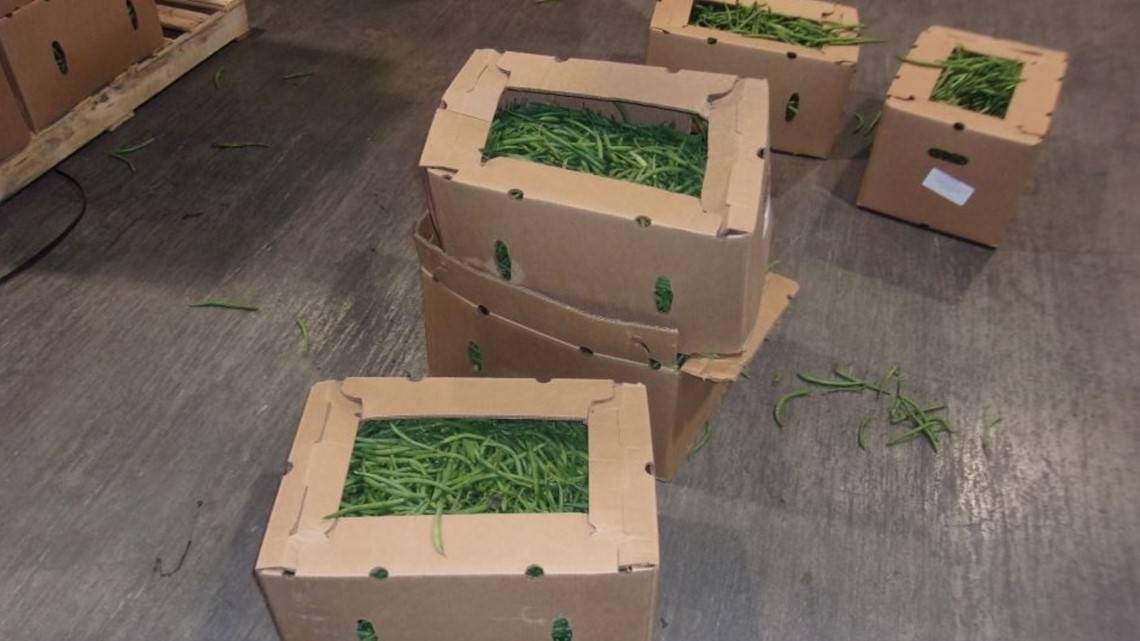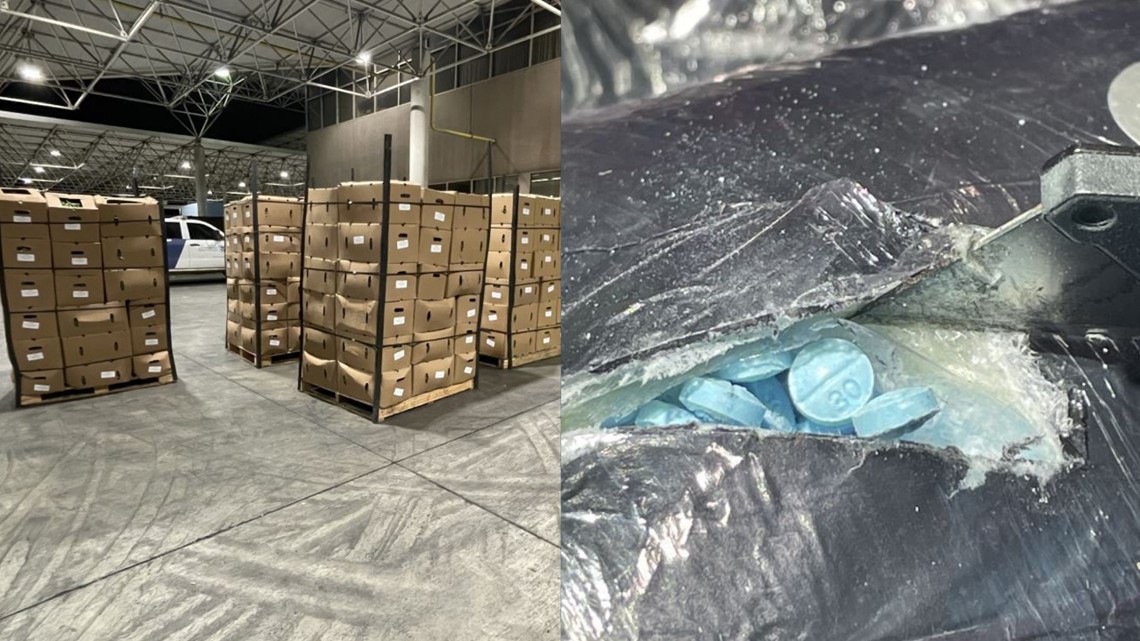 "CBP recognizes our officers' exceptional performance and applaud their continued efforts to protect and serve our communities," said Rosa Hernandez, Port Director for the Otay Mesa Cargo Facility. "This seizure provides insight and displays how our officers work together in collaboration to keep this dangerous drug off the streets."
According to CBP, the driver was detained for alleged narcotic smuggling and was transferred over to the custody of U.S. Immigration an Customs Enforcement.
The multi-million dollar fentanyl seizure comes as San Diego continues to break records for illegal fentanyl smuggling.
In the first month of the 2023, CBP agents reported a 300% increase in fentanyl seizures compared to 2022. San Diego has widely become known as the ''ground-zero'' of fentanyl smuggling as seizures continue to soar due to the proximity to the border.
WATCH RELATED: Vast amounts of fentanyl seizures plague the U.S.-Mexico border (Feb. 2023).