SAN DIEGO — Governor Gavin Newsom has reversed the parole of 1980's skateboarding icon Mark "Gator" Rogowski, making it the second time that the Governor has overturned the state parole board's decision to release him.
Rogowski, once viewed as a superstar in the then-burgeoning skate scene having starred in movies, music videos, and sponsored by Vision Skateboards, was sentenced to 31 years to life in 1992 for raping and killing Jessica Bergsten.
Rogowski, known more commonly as "Gator," admitted to clubbing his ex-girlfriend's friend Bergsten with a metal anti-vehicle theft bar, then raping her before stuffing her into a surfboard bag to silence her screams.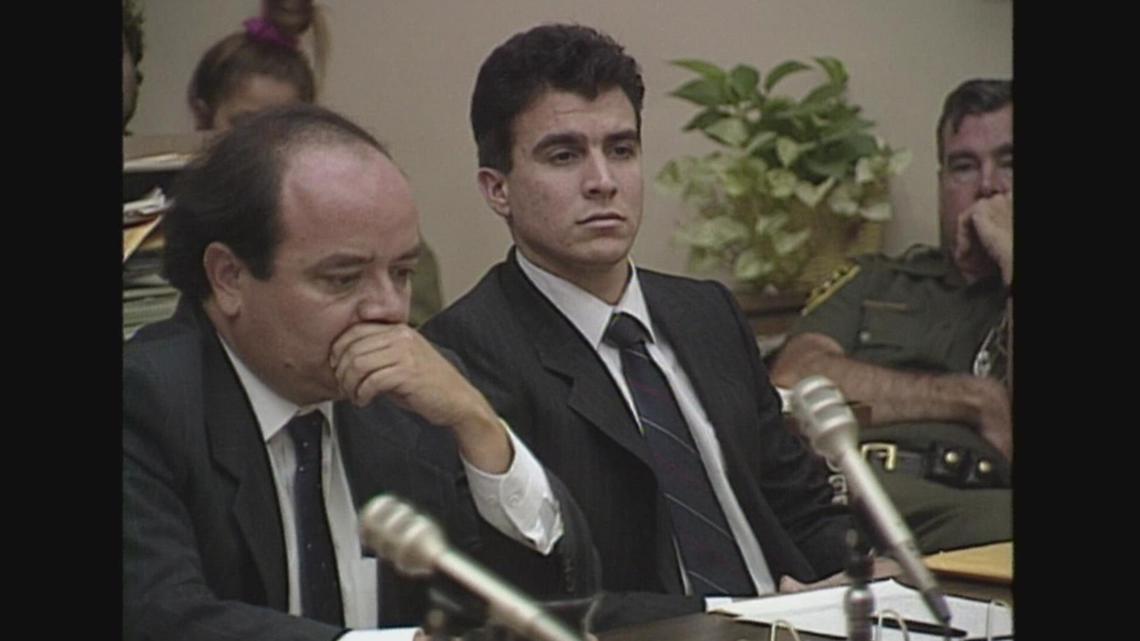 Since his conviction, Rogowski, according to June 2022 interview with his attorney Laura Sheppard, has spent his time in prison trying to make amends for the ghastly murder. Sheppard says Rogowski created his own self-help program called, "Gender Abuse Prevention" and worked with those who, like him, suffered abuse as a child, and had a history of brain injuries from skateboarding.
In December 2019, the parole board granted Rogowski parole, however, four months later, in April 2020, Governor Newsom reversed the parole board's decision, forcing Rogowski to start the process all over again.
County prosecutors were at the June 2022 parole hearing to oppose the former skater's release
"The family and friends of Jessica Bergsten deserve the continued promise of justice in this case," District Attorney Summer Stephan stated in a June 15 press release. "Our office argued strongly against releasing this violent defendant. We handle hundreds of parole hearings each year, fighting when it's appropriate to make sure dangerous criminals are not released and crime victims are given a voice."
Stephan's objections appeared to have some impact.
On November 4, 2022, Governor Newsom once again rescinded Rogowski's parole.
While citing Rogowski's work to reform himself, Newsom wrote that Rogowski has "made efforts at self-improvement," having participated in "significant self-help programming, including substance abuse prevention, anger management, and sex offense desistence courses," wrote Newsom in a document obtained by CBS 8.
Added Newsom, "I commend Mr. Rogowski for taking these positive steps, and I encourage them to continue on this positive path."
Despite the constructive steps, Newsom said a recent verbal disagreement with another prisoner and Rogowski's inability to understand what caused him to act in such a violent way are reasons for his decision to repeal the parole board's decision.
Attorney Laura Sheppard represents Rogowski. Sheppard says that the former skateboarding icon has done everything he could do to make amends for the unforgivable act.
"Mark Rogowski knows he does not deserve anything, and he feels great compassion for the wishes of his victim's family," Sheppard told CBS 8. "He also holds no resentment towards the Governor. However, he is confident in his recovery, and that he can be an even greater asset to society in the free community, where he can speak out about toxic masculinity and violence against women on a broader platform. And his friends and family are innocent in this; they do not deserve his continued unwarranted incarceration."
And while Rogowski has no ill will about the reversal, Sheppard says Newsom failed to take into account Rogowski's history with brain injuries and his struggle with substance abuse.
"He has paid his debt to society for over thirty years. And he has spent every day of those thirty years doing everything in his power to rehabilitate himself and to make amends to his community. I have worked with hundreds of violent felons, and I can count on one hand the small number who have made the degree of difference that Mark Rogowski has, to help his fellow prisoners to recognize the flaws in their thinking and behavior so that they never harm another person again."
Added Sheppard, "I have full confidence that Mark Rogowski would be safe to release. It's not about what he deserves, it's about our State's belief in redemption and rehabilitation, as well as not wanting to waste valuable resources on incarcerating someone who is no longer dangerous."