SAN DIEGO COUNTY, Calif. — Thousands hit the streets in every Congressional district in the country on the eve of the House vote on impeachment, including San Diego County.
Many San Diegans in El Cajon, Carlsbad, and in Del Mar joined thousands of protesters across the country calling for the impeachment and removal of the president of the United States.
Many of the protests held Tuesday were organized by a coalition of groups like MoveOn and Common Cause.
The House of Representatives voted on two articles of impeachment against Trump, alleging that he abused the power of his office and obstructed Congress. The House Judiciary Committee approved the two articles Friday and the full chamber is expected to approve them, sending the impeachment process to the Senate for a trial.
At a rally outside the Parkway Plaza in El Cajon, demonstrators shouted: "Hey, hey! Ho, ho! Donald Trump has got to go."
Protesters in San Diego also took over freeway overpasses and vowed not to give up.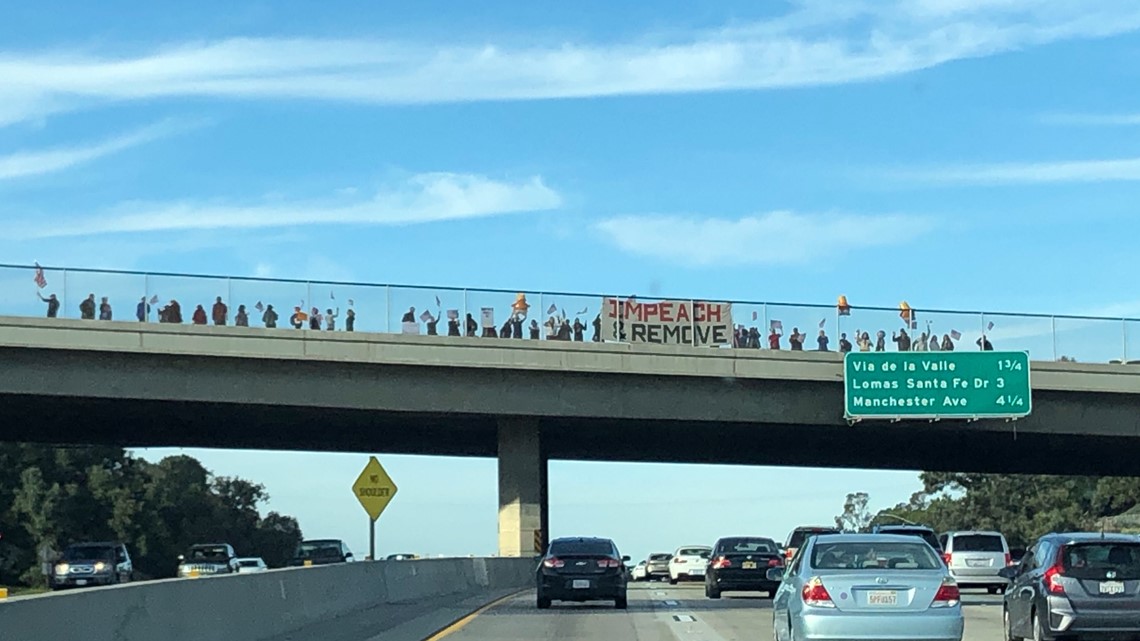 Hundreds of similar protests also took place Tuesday nationwide. From Times Square in New York City to Philadelphia to Minneapolis, where at least one counter protester braved the cold to voice her belief.
"Not all Americans are for impeachment," she said.
"If we simply turn a blind eye to Trump's behavior or let him walk clean, that is a sign for the next president, and those who follow, that they can get away with abuses of power, obstruction of justice and violating the Constitution," California Common Cause Executive Director Kathay Feng said.
"Staying silent is not an option."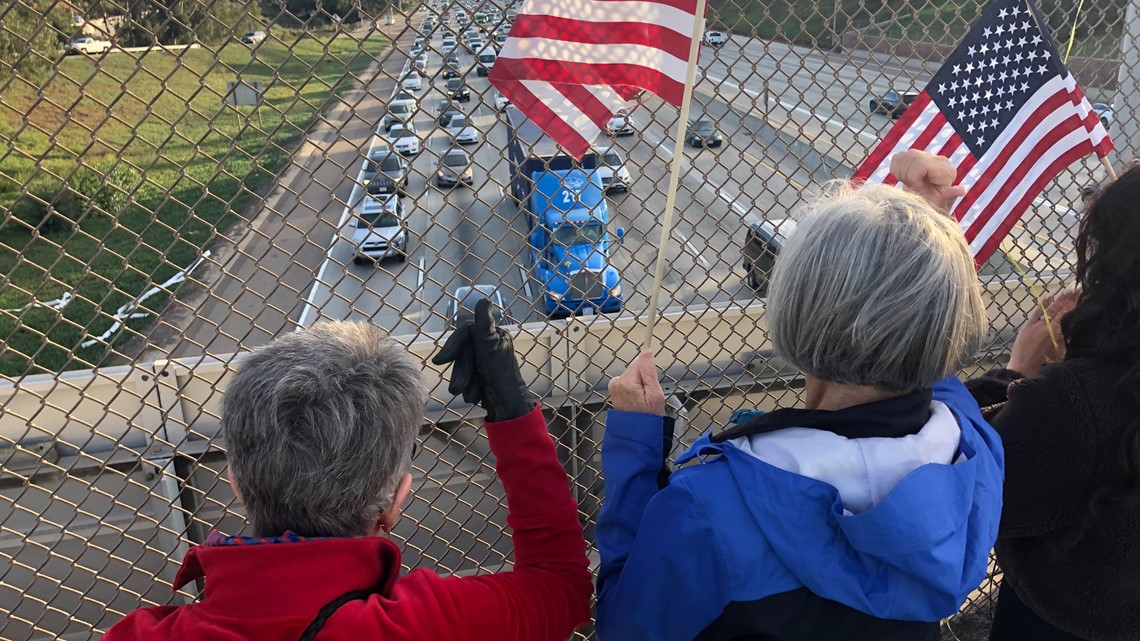 Many demonstrators are confident the House will approve impeachment while the outcome remains uncertain in the Republican-led Senate.
"He [Trump] has not shown any respect for the Constitution since the day he got elected," said one demonstrator in San Diego.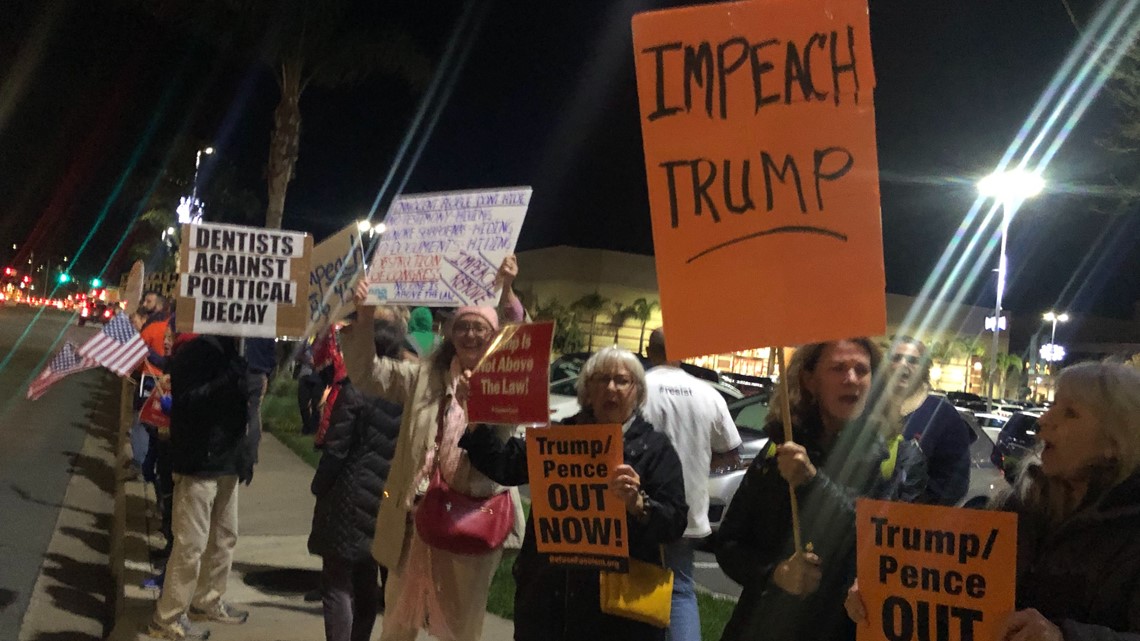 In total, more than 600 demonstrations were held throughout the nation Tuesday with more than 200,000 participants.
Protesters in East County vowed to keep up the pressure with future actions. "This is just the beginning," said one demonstrator.