SAN DIEGO — A group of residents is suing the city for loosening building requirements, allowing developers to build higher, with less parking, and in small backyard areas. The lawsuit claims the city changed the requirements in an effort to meet its climate action goals without reviewing the potential impacts on neighborhoods and the environment.
The group, known as Livable San Diego, objects to the city's newly adopted definition of "Transit Priority Areas" which allows developers to build higher, without parking if the projects were within one mile of a bus or trolley stop.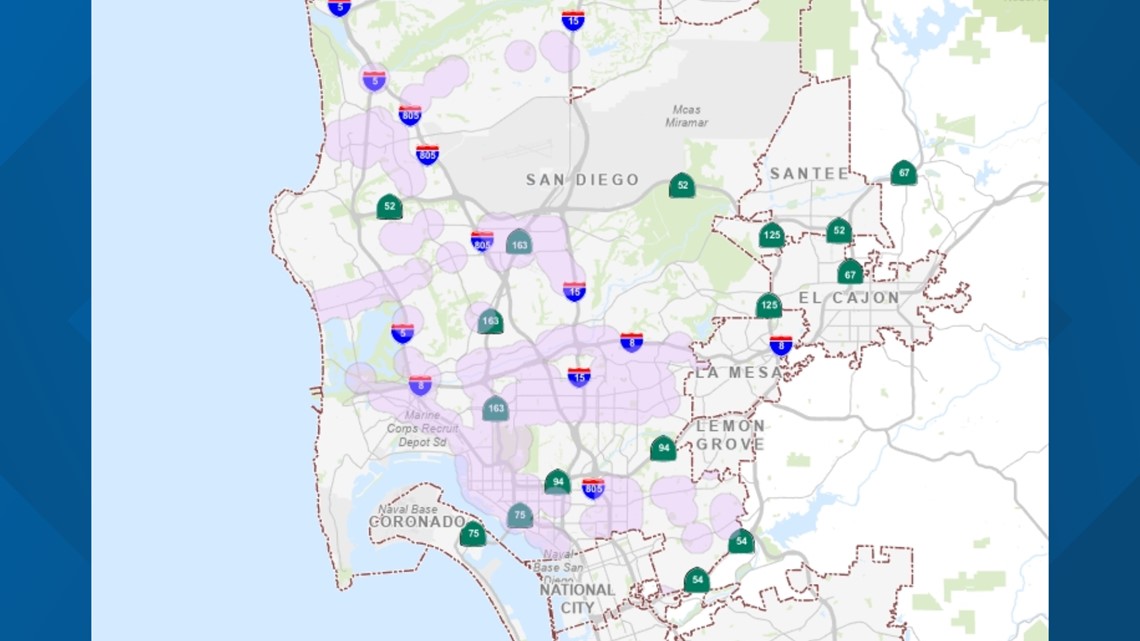 In January of this year, the city voted to change what were known as Transit Priority Areas to "Sustainable Development Areas," extending the distance from transit stops from half of a mile to one mile. It also changed the definition from "as the crow flies," meaning regardless of access walking distance of a one-mile.
In doing so, the city says it opened up thousands of acres of land to new apartments as well as Accessory Dwelling Units or ADUs which will result in more market-rate housing as well as additional affordable units and help the city reduce emissions as part of its Climate Action Plan.
The newly-filed lawsuit, however, says the city made the sweeping changes to the building code without necessary review.
"The city failed to consider the environmental impacts...failed to prepare and circulate required environmental analysis, failed to consider feasible alternatives and mitigation..." reads the lawsuit.
In order to implement the new regulations and loosen the restrictions, the lawsuit claims that the city is required to treat it as an entirely new project, one that completely analyzes all environmental issues and not re-use prior environmental review as the lawsuit claims the city tried to do.
Attorneys for the group are asking that a judge vacate all prior approvals of developments under the Sustainable Development Area program and forbid the city from granting any new permits until it addresses any and all environmental issues.
Everett DeLano represents Livable San Diego.
DeLano tells CBS 8 that the lawsuit is based on the city's "failure to do any environmental review on what will be a massive change in how developments are handled in San Diego. The city's staff report acknowledged going from the TPA approach to the SDA approach would result in more than 5,000 additional acreages that would be developed at higher densities."
CBS 8 reached out to Mayor Todd Gloria's Office for comment on the lawsuit. The Mayor's Office could not comment on pending litigation and referred CBS 8 to the City Attorney's Office.