SAN DIEGO — The San Diego Unified School Board on Tuesday night voted unanimously to call for District B Trustee Kevin Beiser's immediate resignation in face of sexual abuse and sexual assault allegations.
Outside before the board meeting began, parents and students held a protest demanding that Beiser step down.
A lawsuit filed this month alleges that Beiser, at various times over a five-year period, date-raped the plaintiff in the lawsuit, solicited oral sex from him, groped him multiple times and made increasingly aggressive and physically abusive attempts at seduction.
The lawsuit named Beiser and his spouse, Dan Mock, as defendants and alleges that the educator and the anonymous alleged victim first met in 2013, when the latter was an intern for Rep. Susan Davis, D-San Diego.
According to the lawsuit, Mock failed to help the alleged victim when he was at the couple's home, according to the complaint.
Earlier this month, Beiser denied allegations he sexually abused a local political consultant from 2013 to 2018.
Beiser was a no-show at Tuesday's board meeting, but one by one, infuriated parents spewed their outrage against him after four men came forward accusing the middle school math teacher of sexual abuse.
During the meeting, one speaker cautioned the potential legal ramifications of letting Beiser remain.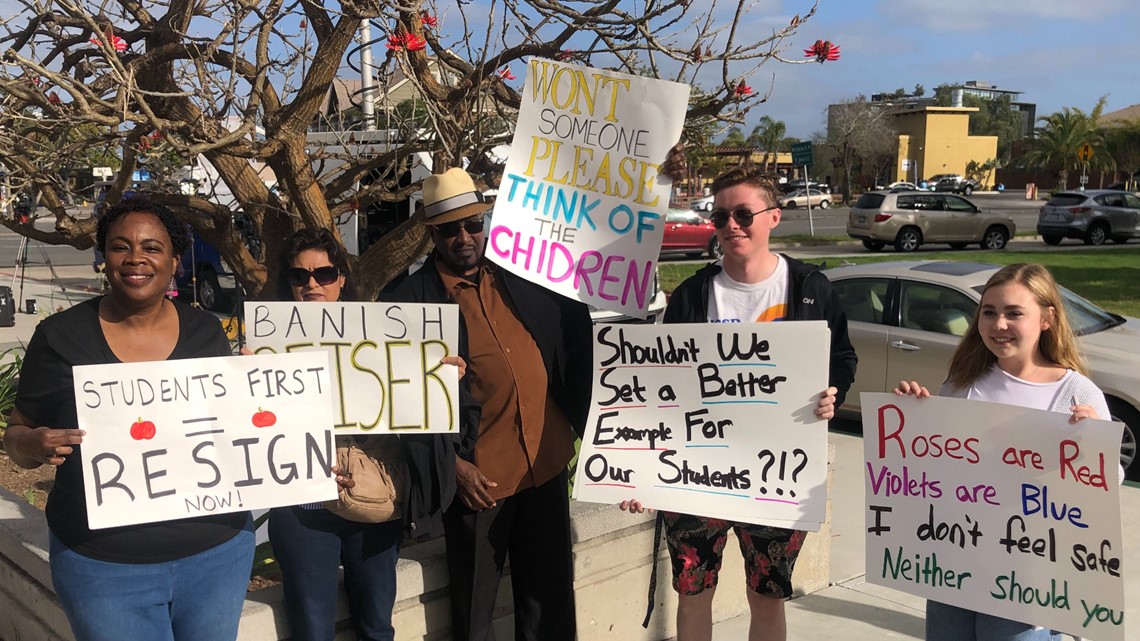 Board member, Mike McQuary, stressed that Beiser remains innocent until proven guilty and pointed out Beiser's accomplishments over the years.
Beiser said last month in a statement to News 8:

"There is no truth to these allegations. We believe they are politically motivated and we intend to vigorously defend ourselves."