SAN DIEGO — Update: San Diego city councilmembers will discuss whether to weigh in on an Oregon city's Supreme Court challenge over its enforcement of a homeless camping ban. The city of Grant's Pass is challenging a court ruling that said the ban, similar to San Diego's Unsafe Camping Ban, is unconstitutional. San Diego will discuss whether to officially support Grant's Pass Supreme Court challenge today, September 18, during a closed session hearing.
The city of San Diego's new homeless camping ban could face potential legal challenges. In Oregon, a homeless camping ban was struck down by a federal court on July 5.
The city of Grants Pass in Southern Oregon wanted to ban people from sleeping outside on public property but a federal court ruled that doing so was unconstitutional.
Reads the July 5th 9th District ruling, "The City of Grants Pass could not, consistent with the Eighth Amendment, enforce its anti-camping ordinances against homeless persons for the mere act of sleeping outside with rudimentary protection from the elements, or for sleeping in their car at night, when there was no other place in the City for them to go."
According to the appellate panel ruling, the city of Grants Pass was sued in 2020 with advocates citing that the city's anti-camping ban violated a court's ruling in Idaho that found that "the Eighth Amendment prohibits the imposition of criminal penalties for sitting, sleeping, or lying outside on public property for homeless individuals who cannot obtain shelter" prohibited the Oregon city from enforcing the ban.
So, what does this mean for San Diego and other cities such as Poway and El Cajon all of which are moving towards implementing similar ordinances?
Local attorney Saman Nasseri says that it is too early to say for sure.
"What that means for certain cities, I don't know. That's yet to be seen," said Nasseri.
The attorney says that there exist some glaring parallels to San Diego's Unsafe Camping Ban in that people cannot be punished for being homeless if there aren't shelter beds open. The court said without available shelter, a person is involuntarily homeless.
"One of the big issues in Oregon was the lack of facilities and the lack of space for homeless people and the city refusing to take steps to house the individuals or provide shelter to them," he said.
Meanwhile, San Diego's ban on homeless encampments on public property when a shelter bed is available as well as at city parks, near schools, homeless shelters and canyons is set to go into law on July 27.
And as was the case in Grants Pass, the city of San Diego is also struggling with a shortage of emergency shelter beds.
According to a June 13 city memo, the city funds 1,784 shelter beds, not including the 617 non-city funded beds offered by non-city organizations.
However, the number of city-funded beds is expected to drop, as 930 beds at five shelter locations throughout the city will be taken offline.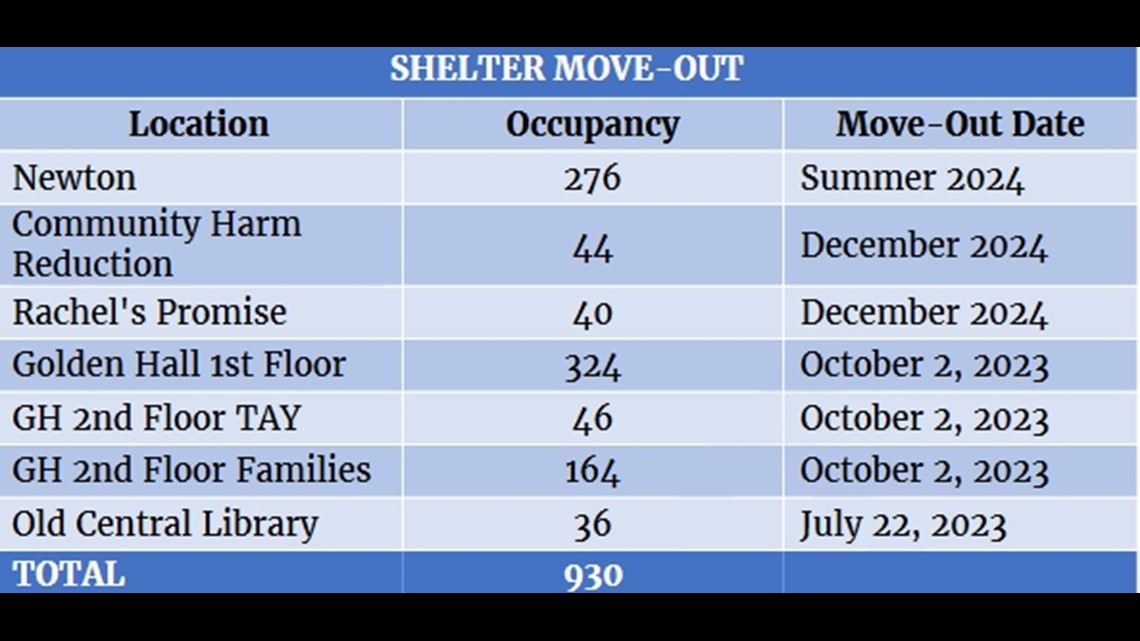 The shortage of shelter beds for the more than 2,500 people experiencing homelessness is the city of San Diego could put the city into having to defend a lawsuit similar to the one that the Oregon city of Grants Pass recently lost.
"I think it's going to face similar action, similar hurdles. There's going to be an injunction that goes into place to try to prevent it from happening," he said.
CBS 8 reached out to the San Diego City Attorney asking what impacts the ruling from 9th District Court of Appeals may have for San Diego.
A spokesperson for the city attorney stated that as of now the city and the city's top attorney will focus on implementation of the Unsafe Camping Ordinance.
Reads the office's statement, "As the facts differ in every case, we will respond to specific legal challenges to the new unsafe camping ordinance when and if a challenge is filed. Until such time, City Administration officials are best positioned to speak on City plans for implementation of the new ordinance."
That ordinance will go into effect on July 27.
WATCH RELATED: Homelessness surges in San Diego County