VALLEY CENTER, Calif. — On Friday in Valley Center, you're invited to a 'Barbie Party' so big it could even make the world's most famous doll blush. In this Zevely Zone, I visited the historic Betty Crocker Estate for a Ken makeover. Brick N Barn's next show and event is Friday-Sunday, August 11-13 from 9 p.m. - 5 p.m. But if you're into Barbie dolls, you'll want to attend the fun on Friday. Barbie Day at Brick n Barn is Friday from 10 a.m. to 5 p.m.
Just when you thought the Barbie blockbuster couldn't get any bigger, Marlise Kast from Brick N Barn is inviting all of San Diego to her Barbie Barn.
"I am going to go back to my childhood right now and channel my Barbie," said Marlise. "I don't know what's happening, first of all as you can tell I do not resemble Barbie at all."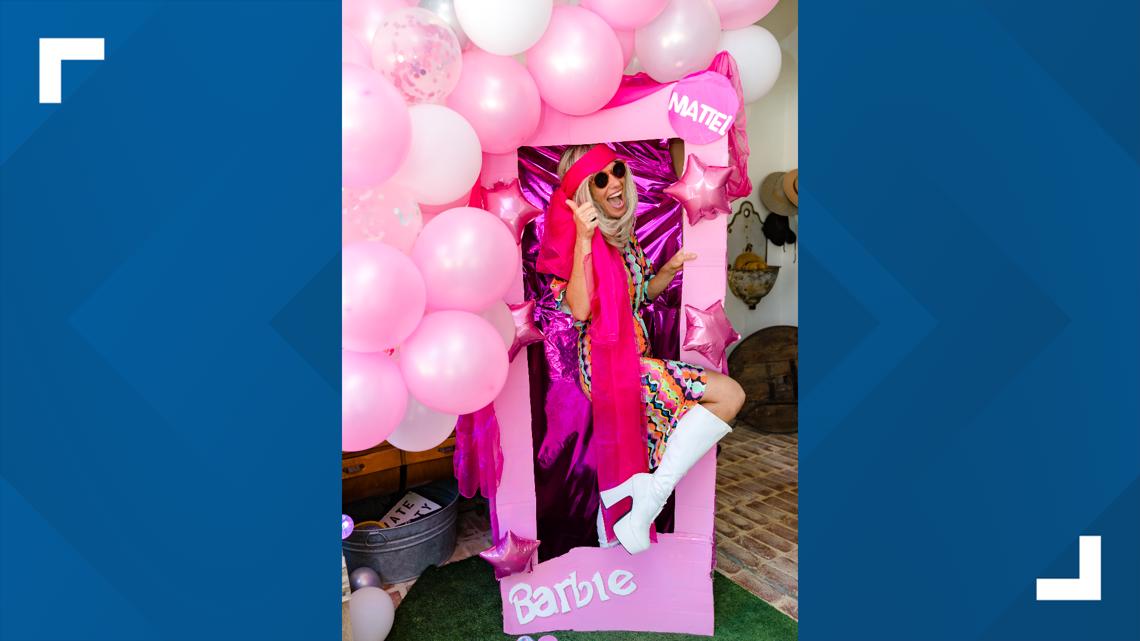 Marlise was given a spray tan for her Mattel makeover by cosmetologist Linda Zirkus. But for $20 this Friday anyone can doll it up in a Barbie Booth. Brick N Barn's manager Harold Cook says the doll in high demand is flying off the shelves.
"Marlise posted the picture on Instagram and probably within three minutes we got a phone call, and they were paid for," said Harold.
Someone bought Coca-Cola Barbie during our visit, but two dogs, Theo and Bambie are still available.
"They are getting Barbie makeovers," said Michelle Cohen. She is an adoption ambassador from the San Diego Humane Society says Theo and Bambie will be all dressed up hoping someone takes them home. "We have two Kens here, but you know they love pink, so maybe we'll put them in some pink and see what we can do with them," said Michelle.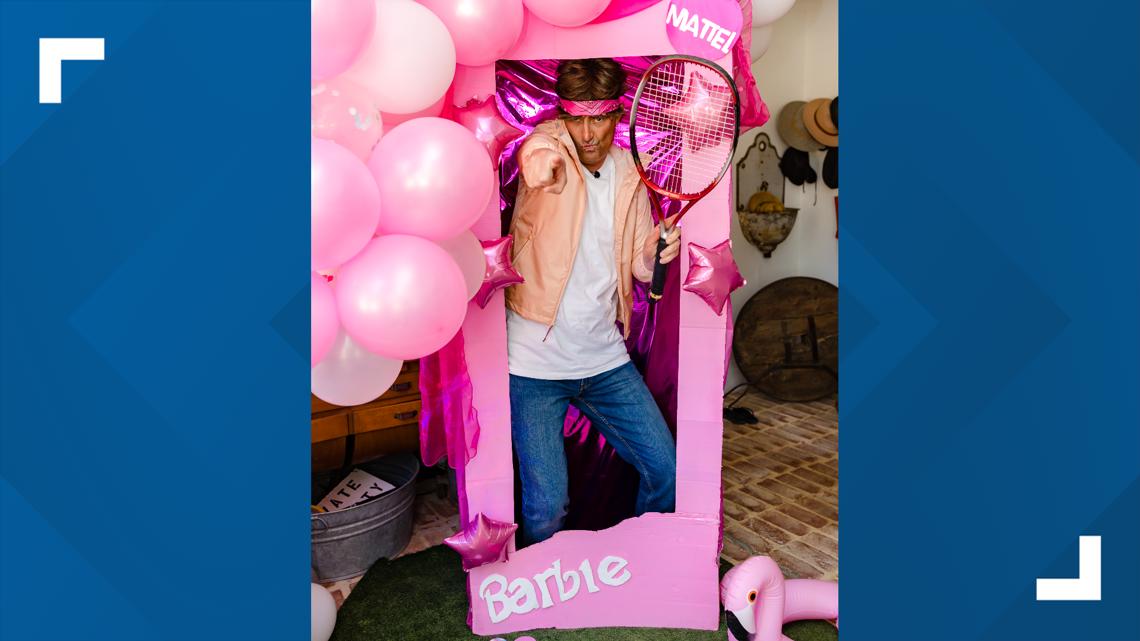 Barbie Day will also include floral arrangements.
"Pink flowers are definitely getting harder and harder to come by for sure," said Jenelle Brinneman from Bellani Floral and Events which will host 90-minute Barbie flower workshops. For $40, guests will get floral materials, desserts, drinks and unlimited Barbie banter.
"My favorite Barbie was probably the Flight Attendant Barbie it actually goes for a lot now. I loved her and she had brown hair just like me," said Bella from Bellani Floral and Events.
Photo Sessions: Dress in your best Barbie/Ken outfit and come to Brick n Barn where you can pose in a life-sized Barbie box. They'll also have props available for use. Each photo session costs $20 and includes a 5-minute photo shoot with Unscripted Photos; edited professional images will be emailed directly to you within a few days, and additional photos are available for purchase. Book your 10-minute time slot, with space available between 10 a.m. and 6 p.m. (open an extra hour for photos) on Friday, August 11 ONLY. Drop-ins welcome. Pets can pose along. Call 760.761.2635.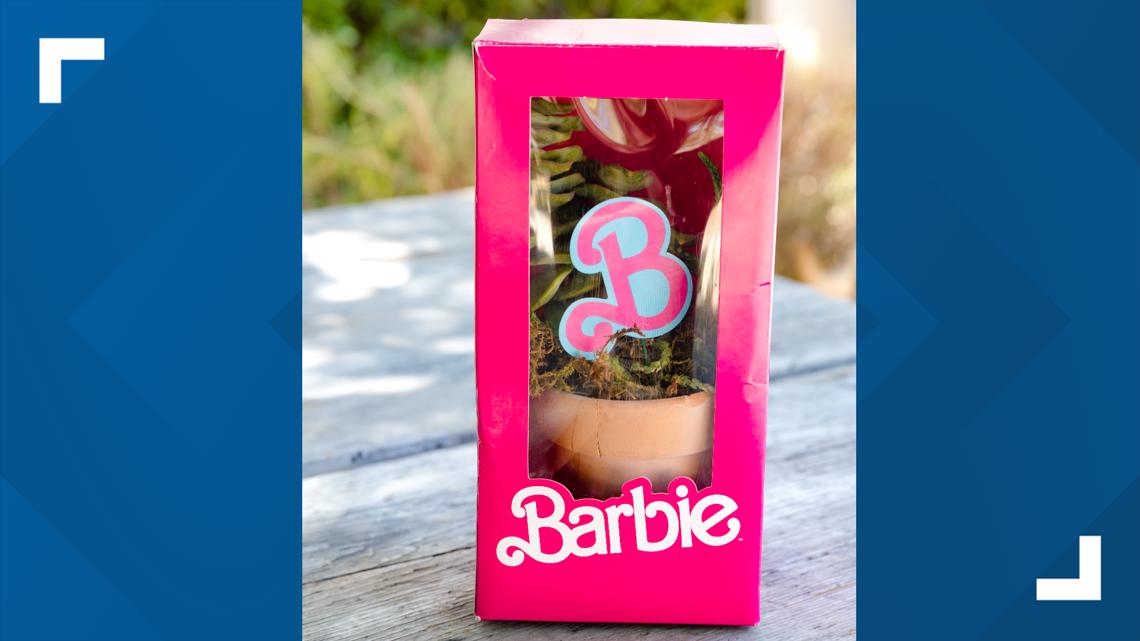 Barbie Floral Workshops: $40 each. Last 1.5 hours long. Include instruction, materials, dessert, beverages. All taught by Jenelle and Bella from Bellani Floral & Events. Register in advance by calling 760-651-2635.
1) Barbie Box Pot Decorating: 10 AM-11:30 AM
2) Barbie Floral Arrangement: 12-1:30 PM
3) Sand Art Succulent Workshop: 2--3:30 PM
Dogs Adoptions: Available for adoption for the "Clear the Shelters" Month -- 50% off adoption fee. From the San Diego Humane Society. Both male; Bambie (8 months) and Theo (8 years).
During my photo shoot the owner of Brick N Barn dressed up as Traditional Barbie, Sporty Barbie, Beach Barbie, Disco Barbie and Prom/Formal Barbie. Many of the items she wore in the session are available for sale at Brick n Barn:
- Kate Spade Pink Purse: $110
- Tierra Crown from Paris $150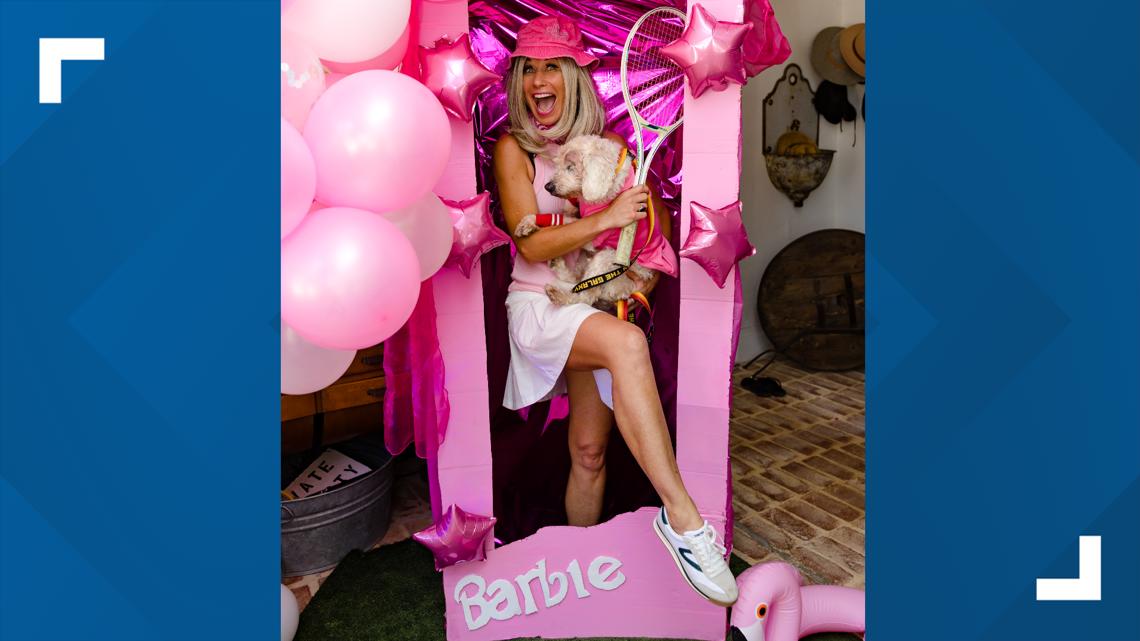 Admission is free. The event is open to the public and located at the historic Betty Crocker Estate in Valley Center (29200 Miller Rd). It's a fun-filled three days of shopping, local artisans, workshops, food trucks (Friday Filipino Food, Saturday BBQ, Sunday Mexican), and a special "Barbie Day" on Friday only, August 11. Inside the barn are antiques for sale, including collector's Barbies that are coming in just for the show. For more information click here.
Watch additional Zevely Zones: