SAN MARCOS, Calif. — What better way to kick off Memorial Day weekend than to honor veterans from World War Two, Korea and Vietnam? In this Zevely Zone, I went to San Marcos for a touching tribute at Baypoint Preparatory Academy.
For many decorated war heroes, their service is never over because they feel their final mission is paying their patriotism forward to the next generation.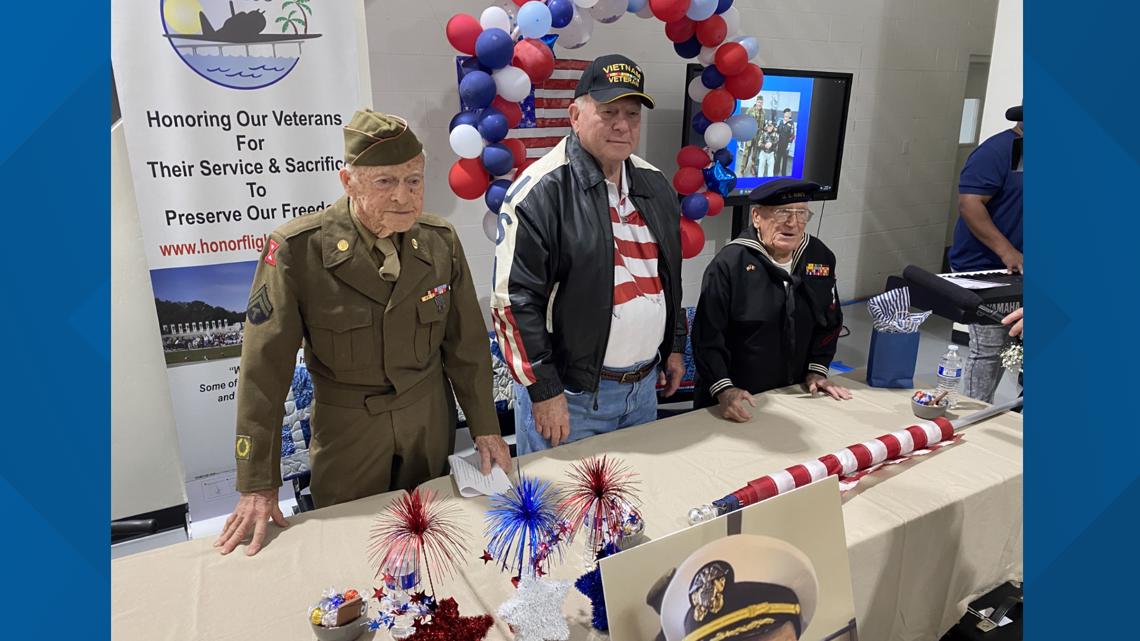 The applause from hundreds of students went on and on for minutes which was worthy in so many ways because the veterans went to war and fought for our country for years.
"What a welcome for our veterans today, we are so happy to be here today," said Holly Shaffner from Honor Flight San Diego.
The non-profit organization flew all of the veterans at the event to Washington DC's war memorials in recent years, but it's back at home where Andre Chappaz, Royce Williams, Peter McBride, and Gil Nadeau stare into the faces of a generation they sacrificed so much for.
"It's wonderful to see all of these kids and they are all smiling," WW II Navy Veteran Gil Nadeau.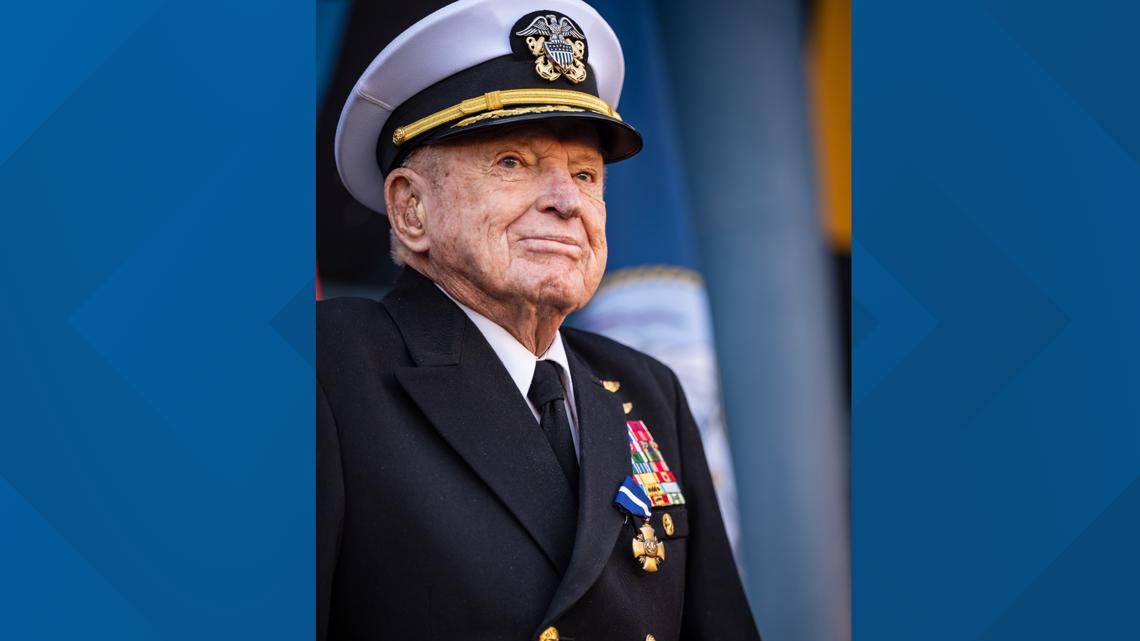 On every Honor Flight veterans receive thank you letters from children. "This is Mail Call," said Donna Hester while holding a bag filled with letters.
Donna wanted the students who wrote thousands of those letters to finally meet the veterans they wrote them to.
"It's important for our youth to get to meet especially a WWII veterans and to hear their stories and to understand how important the service was to them back when they served," said Donna. Students at Baypoint Prep Academy were star struck with questions.
What was your favorite thing about the military?
What kind of food did you eat in the military?
How many miles did you walk?
Where were you when you found out the war was ending?
How did you stay in touch with your family back home?
What advice would you give to someone who wants to join the military?" asked 11-year-old Mike Budfuloski.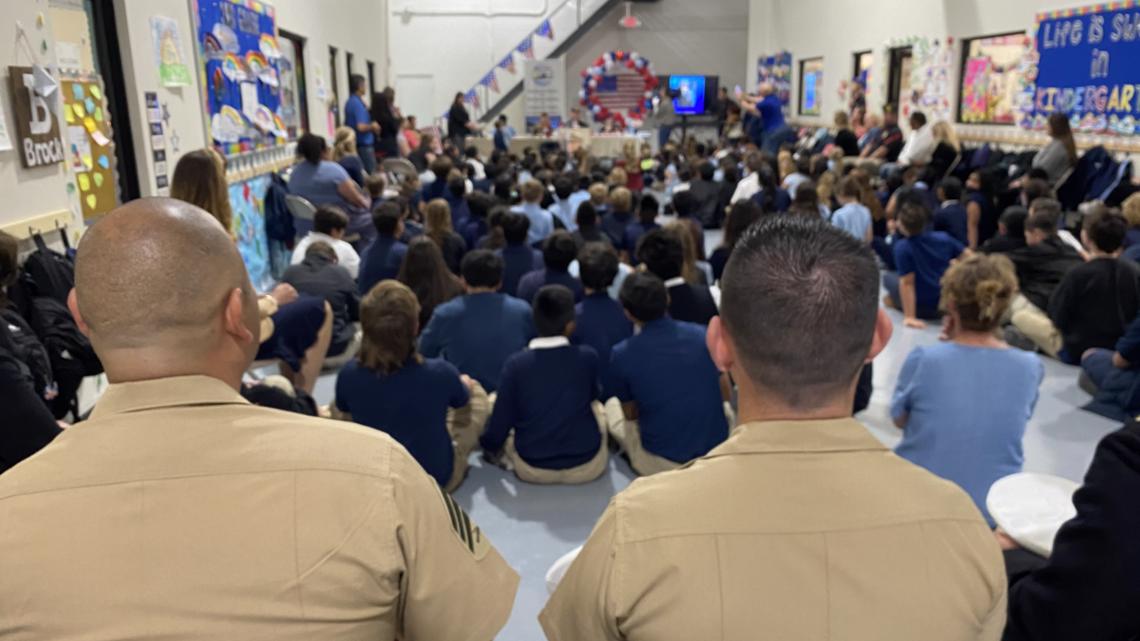 "The main thing you have to do is behave yourself and obey orders," said 96-year-old Andre Chappaz. The WW II veteran said his uniform is the same, and so are the memories.
"You are always wondering if you are going to make it whether you are strong enough," said Mr. Chappaz. Navy pilot Royce Williams once shot down four Russian MiGs in 35 minutes. I asked him how it felt to be honored. "Absolutely great," said Mr. Williams.
Vietnam Marine veteran Peter McBride was direct when he told the children, he needs them. "Because they are the future and the soul of America, without them, we have no future," said Mr. McBride.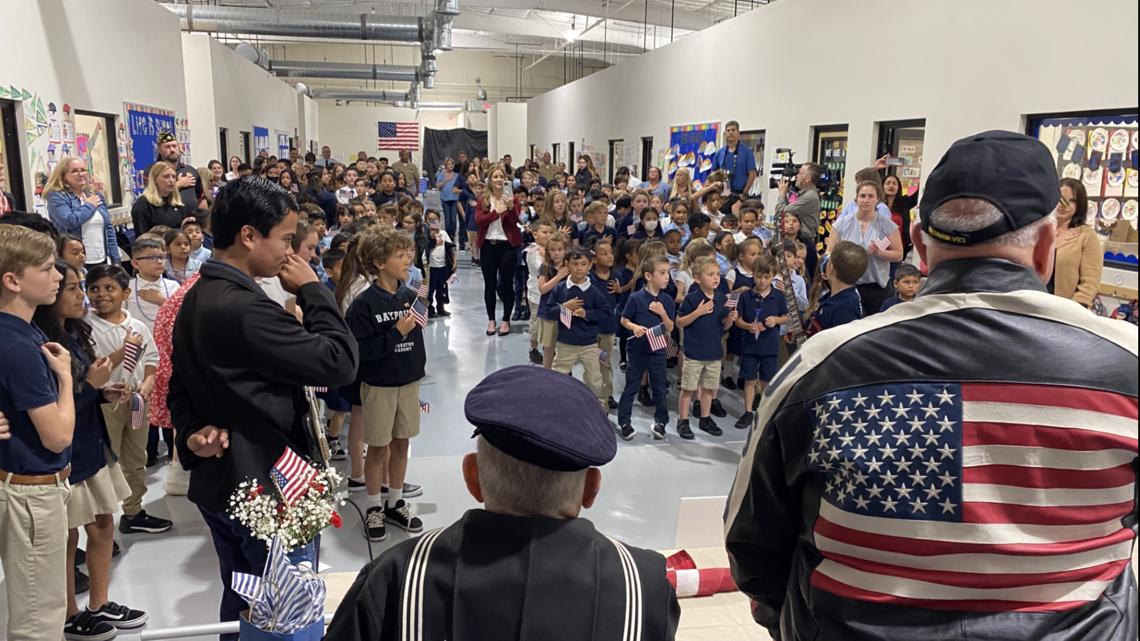 The veterans may be getting up there in age but believe me it never gets old hearing the words thank you. "America is my country," said Mr. Nadeau. "American first and last."
A special thanks goes out to Marine veteran Tom Moore and American Legion Post 365 in Vista for donating 250 American flags for the event.
Honor Flight San Diego takes our veterans to the Washington D.C. war memorials for free. If you'd like to volunteer or help out with a donation, click here.