If you ask Aaron Long and his girlfriend, Jessica Share, how they met, be prepared for a long story. In short—it's complicated.
The saga began in 1994 when Aaron was living in State College, Pa. In search of some extra cash, he responded to an advertisement seeking sperm donors. It seemed like an easy gig—after an application and some medical tests, he would be paid $40 for each sample he provided.
Aaron donated about 100 times over the course of a year and all but forgot about the ordeal shortly after. He knew he would likely have offspring somewhere in the world but never planned to contact them since his identity was hidden from the recipient families.
Around the same time, Jessica Share, a graduate student at the University of Iowa, wanted to have a baby. She was married to a woman, and she and her wife decided to use a sperm donor to conceive.
The couple had considered using a sample from someone they knew, but quickly discarded that idea after Jessica took a class about gay and lesbian family law. They wanted to avoid any worst-case custody disputes that could result from using a known donor.
The two decided Jessica would carry their first child and picked a donor that loosely matched her wife, based on the limited information provided by the sperm bank. They chose a man who described himself as a writer, musician and cab driver. They knew he had studied literature, liked sports and had wavy brown hair, but they never saw a photo of him.
After seven months of a rigorous monthly routine of injecting herself with sperm, Jessica became pregnant with their daughter, Alice. Jessica's wife would later use the same donor to give birth to a second daughter.
But when Alice was 3 years old, Jessica's relationship with her wife ended. Alice remained with Jessica and Alice's sister lived with Jessica's ex-wife.
As she got older, Alice became curious about her ethnic heritage. She didn't know much about her ancestors' origins, so, at age 11, she asked her grandmother for a DNA test kit for Christmas.
Jessica had no expectations the 23andMe kit would reveal any biological relatives.
When she accessed the database in October 2016, Jessica was shocked to see the words "Aaron Long, father."
After much googling and social media searching, Jessica started chatting with Aaron.
Aaron had joined the site out of pure curiosity after seeing advertisements in 2015. With no children of his own from traditional relationships, he wanted to know what his offspring might be like.
The two began chatting regularly. Alice and Aaron exchanged photos and accounts of their lives. With insight from Jessica about the insemination process, Aaron loosely estimated he might have as many as 60 children.
He also connected with two others via 23andMe, Bryce Gallo and Madi Saunders, and suggested bringing them all together for a "meet my kids" party.
Alice, though hesitant about the situation, wanted to meet her half-siblings and see what her genetic father was like. Jessica, comforted by the fact her daughter already had a strong sense of self and family support, agreed to let her go. Aaron invited friends from across the country.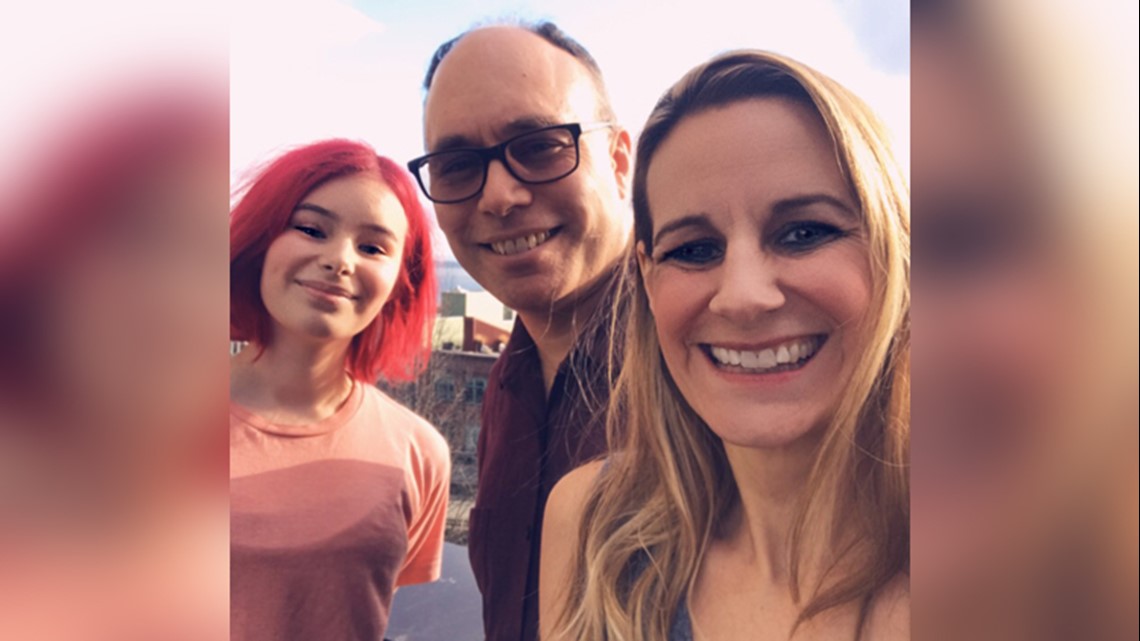 "There was a high curiosity factor," Jessica said with a laugh.
Jessica, Aaron, Madi and Bryce all met in Seattle the day before the party and spent time getting to know each other. At the party, they played a "nature versus nurture" game to compare interests.
Jessica was struck by small similarities between Aaron and his children, like how they all sat and crossed their arms the same way.
"It was like watching little synchronized swimmers," she said.
"I was very struck by how they felt kind of like me," Aaron said.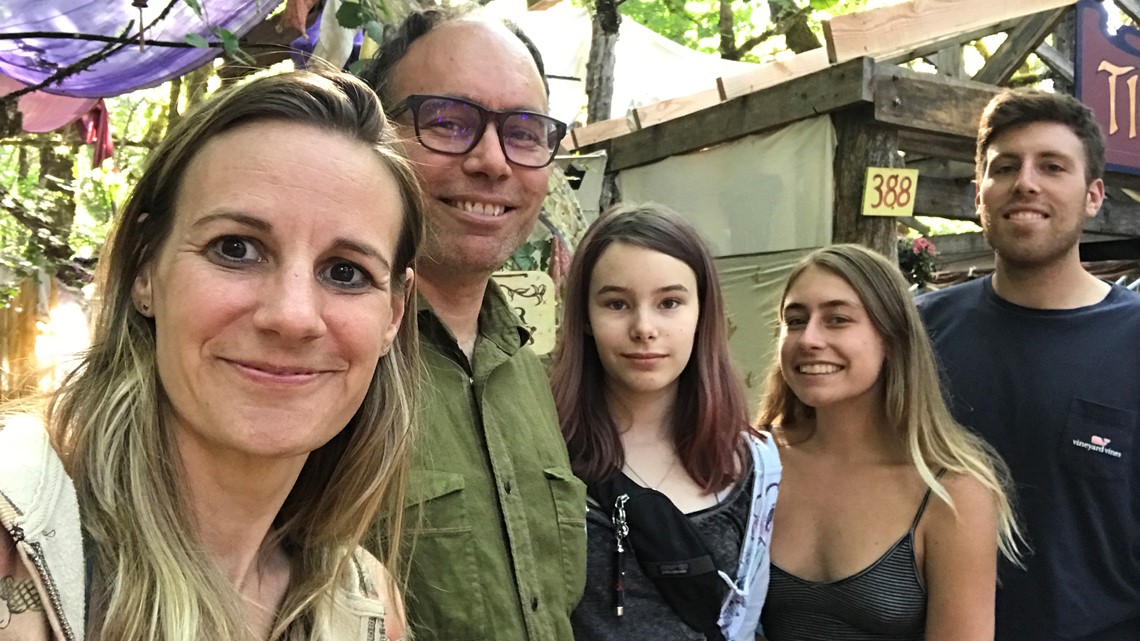 Over time, Aaron and Jessica bonded as they spent time together. Aaron, still uncomfortable about assuming a father role, enjoyed finding similarities in his kids and getting to know them as a friend. Jessica enjoyed telling him about Alice and her sister.
"The person I connected with most was Jess," Aaron said.
"We were both fascinated by this development in our lives," he said.
Though Aaron began to develop feelings for Jessica, she was in a relationship at the time and kept things platonic.
Eventually, after Jessica's previous relationship ended, Jessica began to reciprocate romantic interest. They found they both had a love for learning and a similar sense of humor.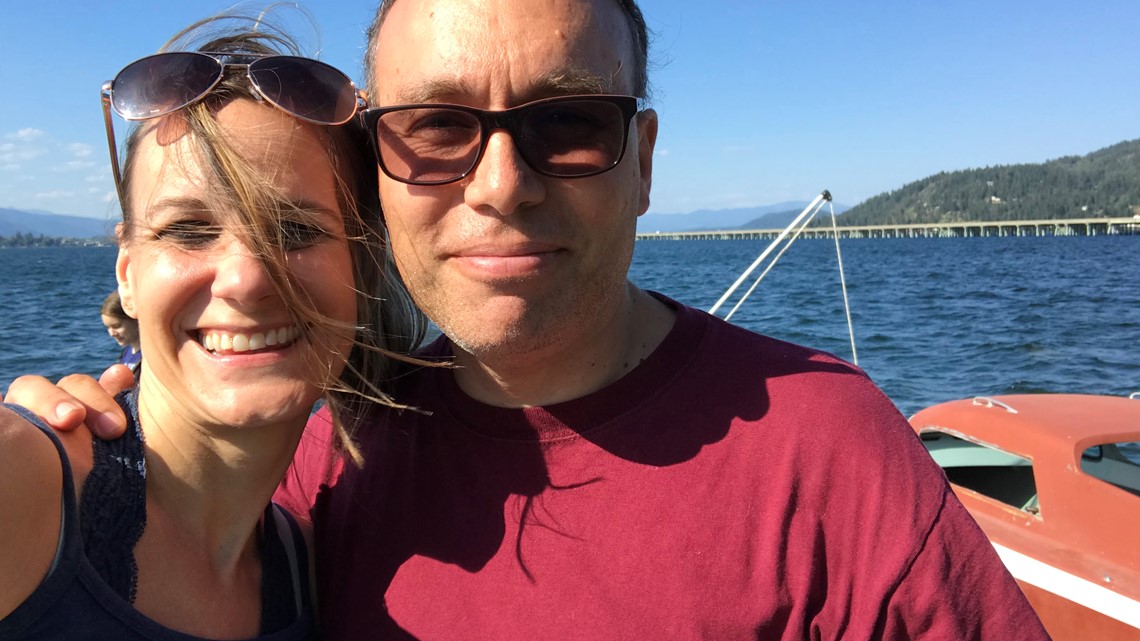 "I think we had a lot more in common even than he had with his kids… because we had already been through the process in reverse," Jessica said.
When a sublet opened, Jessica and Alice decided to move from Eugene, Ore. into Aaron's co-op apartment building and the two started dating.
Since then, Madi has also moved into the building. Today, Aaron knows of a total of 10 children and has connected with another since meeting Alice. They are in the process of working with filmmakers Craig Downing, Dina Guttmann and Matt Isaac to produce a documentary about their story, called "Forty Dollars A Pop."
What started out as an unlikely connection has turned into a relationship that redefines what a traditional family looks like.
"When I began this, I wasn't searching for long-lost family," Aaron said.
"But… as I've gotten to know them, they have begun to feel much more like family," he said.
HeartThreads are the best stories about the best of us. Want more? Follow us!