"The real risk is being caught in the collateral damage situation when you've got these shootouts that can happen day or night," said Michael Ballard, Director of Intelligence for the security firm, Global Guardian. "We've definitely seen an increase in homicides in Mexico in the past couple years. Police and security services, they just don't have the resources and training to really go after and hold the cartels and their leadership accountable for a lot of things."
For anyone who plans on travelling to Tijuana or anywhere in Baja, California, as well as other border states and popular spring break spots like Cancún, the state department is urging you to reconsider your travel plans due to escalating crime, kidnapping, and cartel violence.
"For us, the takeaway with some of these 'reconsider states' is simply you can be in the wrong place at the wrong time and something bad like this can happen almost anywhere in Mexico," said Ballard. "These shootouts, carjackings, these blockades can happen almost anywhere."
The six areas in Mexico on the state department's "do not travel to" list are the states of Zacatecas, Sinaloa, Colima, Michoacan, Tamaulipas, and Guerrero, which includes the resort city of Acapulco.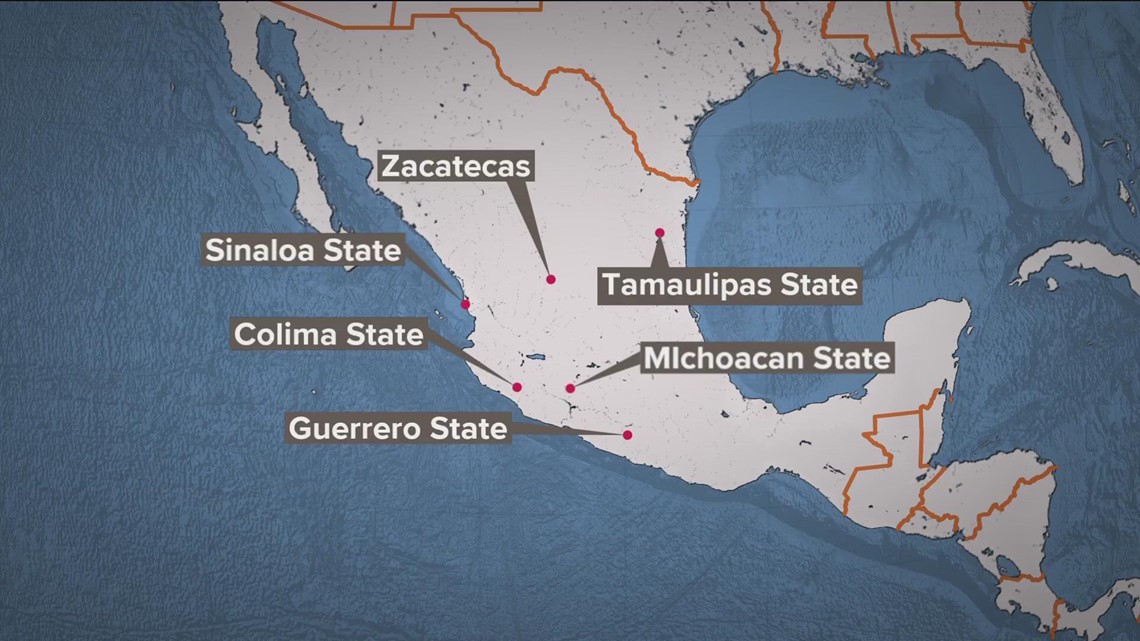 "That city has actually been the murder capital of Mexico for 10 of the last 15 years," said Ballard. "Very, very high murder rate, lots of cartel violence."
In August, drug cartels were to blame for a surge of violence in Tijuana when at least two dozen cars were hijacked and burned causing the Mexican government to send in more than 300 national guard troops to combat the violence.
More recently, a wave of cartel violence is coming on the heels of the arrest in January of Ovidio Guzmán López, a leader of the Sinaloa Cartel and son of Joaquin "El Chapo" Guzmán.
"Anytime with one of these big cartel guys, you know, police launch an operation to take them down, to arrest them, you have these massive responses by the cartels," said Ballard. "They hijack vehicles, they set them on fire, they set up road blocks, they firebomb convenience stores, they go on shootouts with police."
If you do plan on visiting any of these areas in Mexico for spring break, Ballard has the same advice he shares with clients traveling there for business.
"If you're driving around from point A to point B every day, maybe leave at different times, vary your route, stay close to wherever you're going to be visiting," said Ballard. "Folks tend to stand out in foreign countries, so you don't necessarily want to be wearing your Rolex all the time, your diamond earrings, etc, so you know, common sense stuff, don't make yourself a target."
WATCH RELATED: The Consulate General of Mexico urges Mexican nationals not to cross U.S.-Mexico border illegally (Jan. 2023).