CHULA VISTA (NEWS 8) - A Chula Vista homeowner captured the moment a Stanley Steemer worker paused his work to salute former President George H.W. Bush during the burial ceremony on Thursday.
Bianca Padilla-Dominguez told News 8 she was sitting at her kitchen table watching the president's funeral while the Stanley Steemer worker was cleaning her carpet.
"When President Bush was exiting the church and the music began, the worker stopped, stood up straight and saluted. I froze. I was already teary eyed with the service, but that gave me a big lump in my throat," Bianca said.
Bianca said she just had to take a picture because she wanted to show others "there are still respectable individuals that love our country."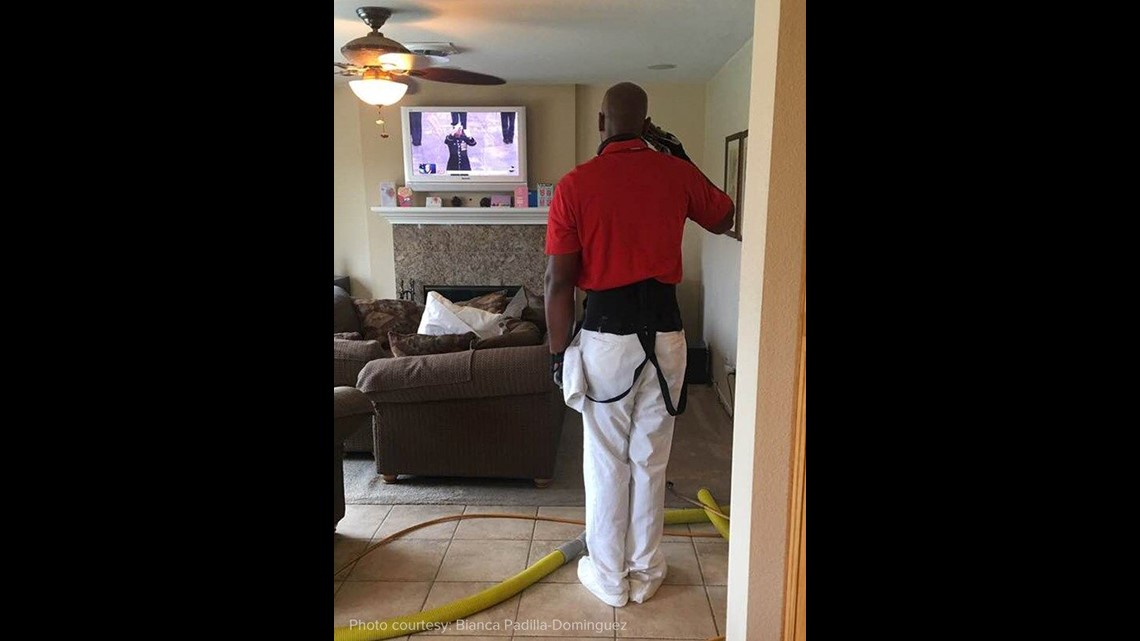 According to Bianca, the man in the picture retired from the Army after serving 20 years. The man told Bianca he is originally from Florida.
Bianca told News 8, "I knew it was a touching picture, but had no idea how fast it would go viral. He should be honored."
News 8 reached out to Stanley Steemer for comment after business hours. We will update this story if and when they reply.